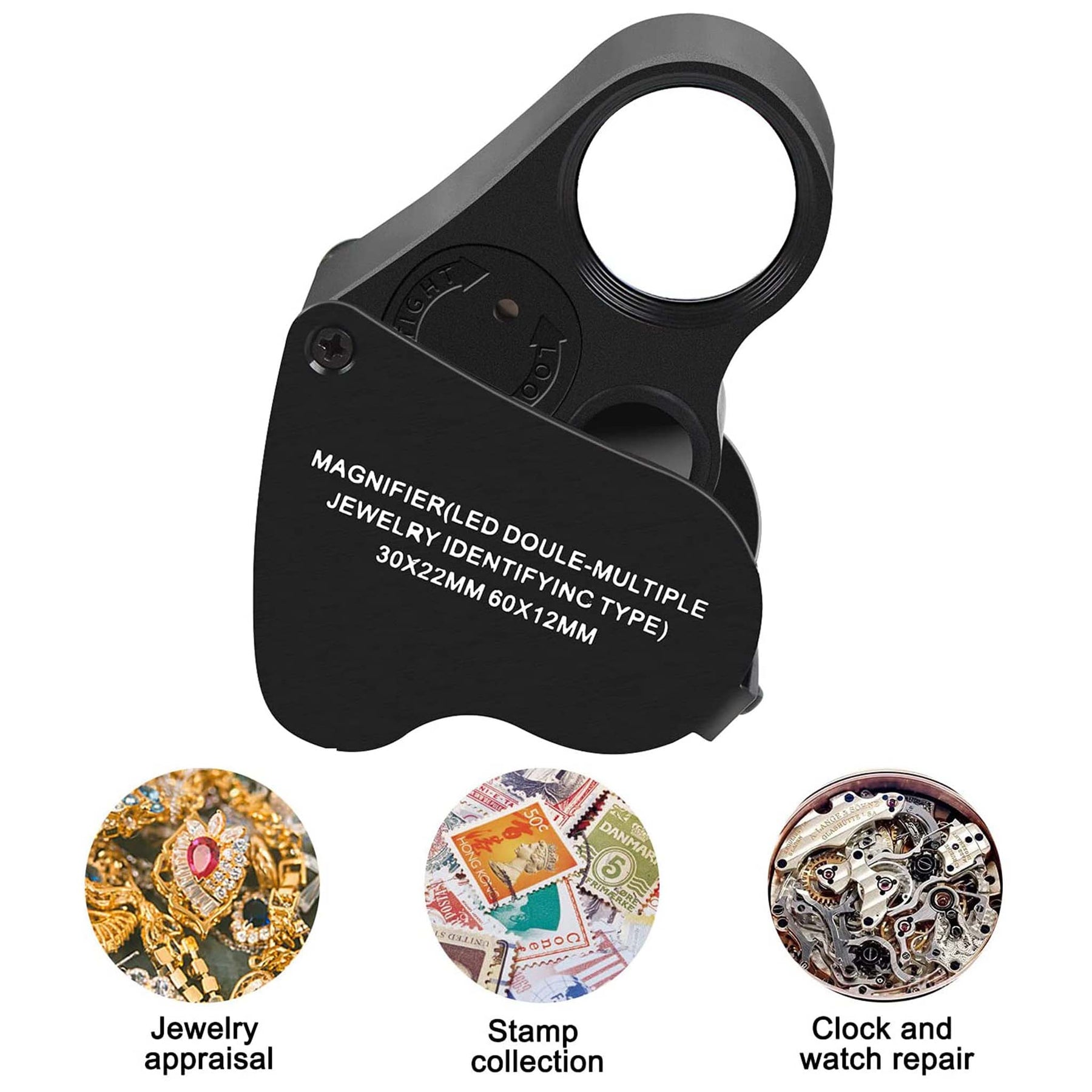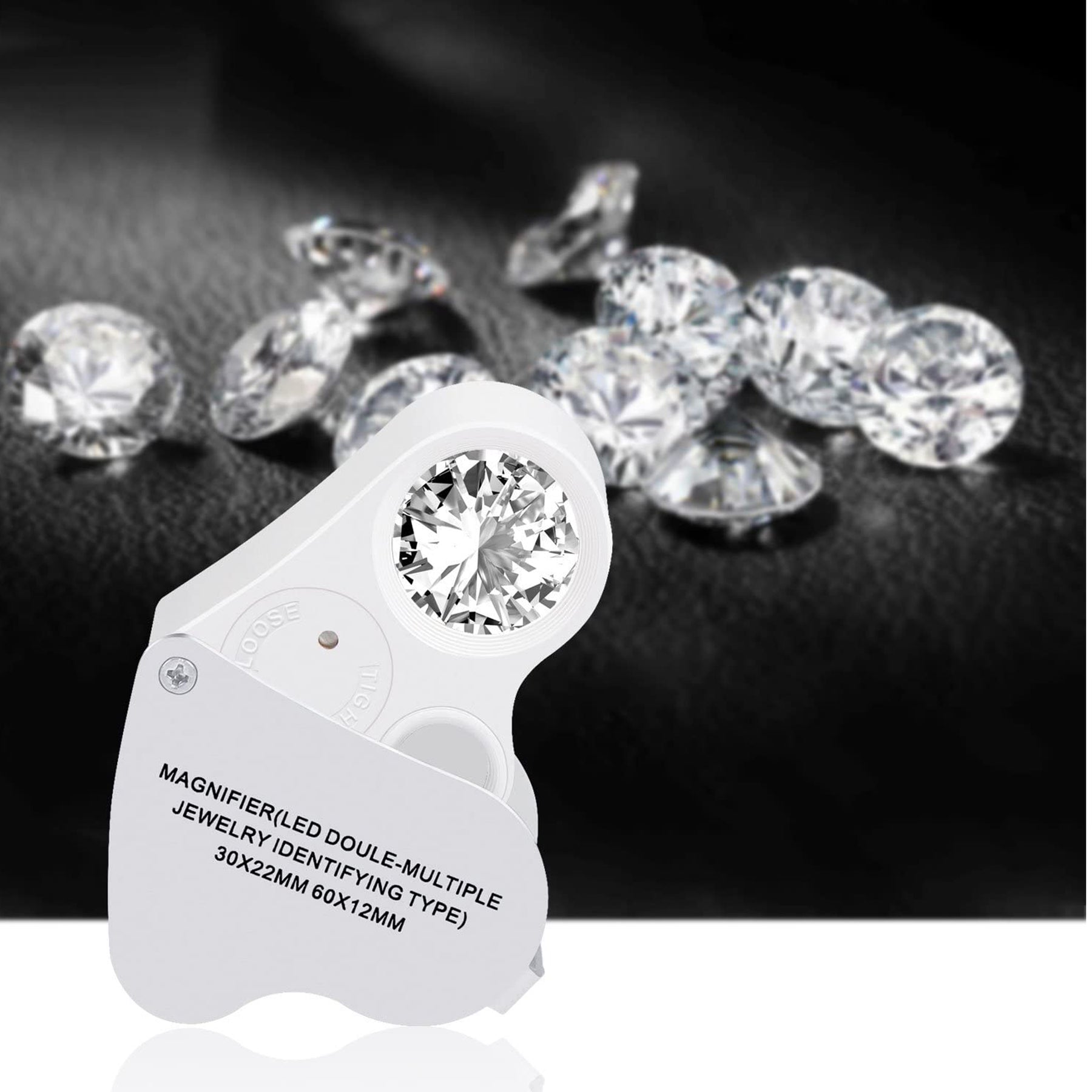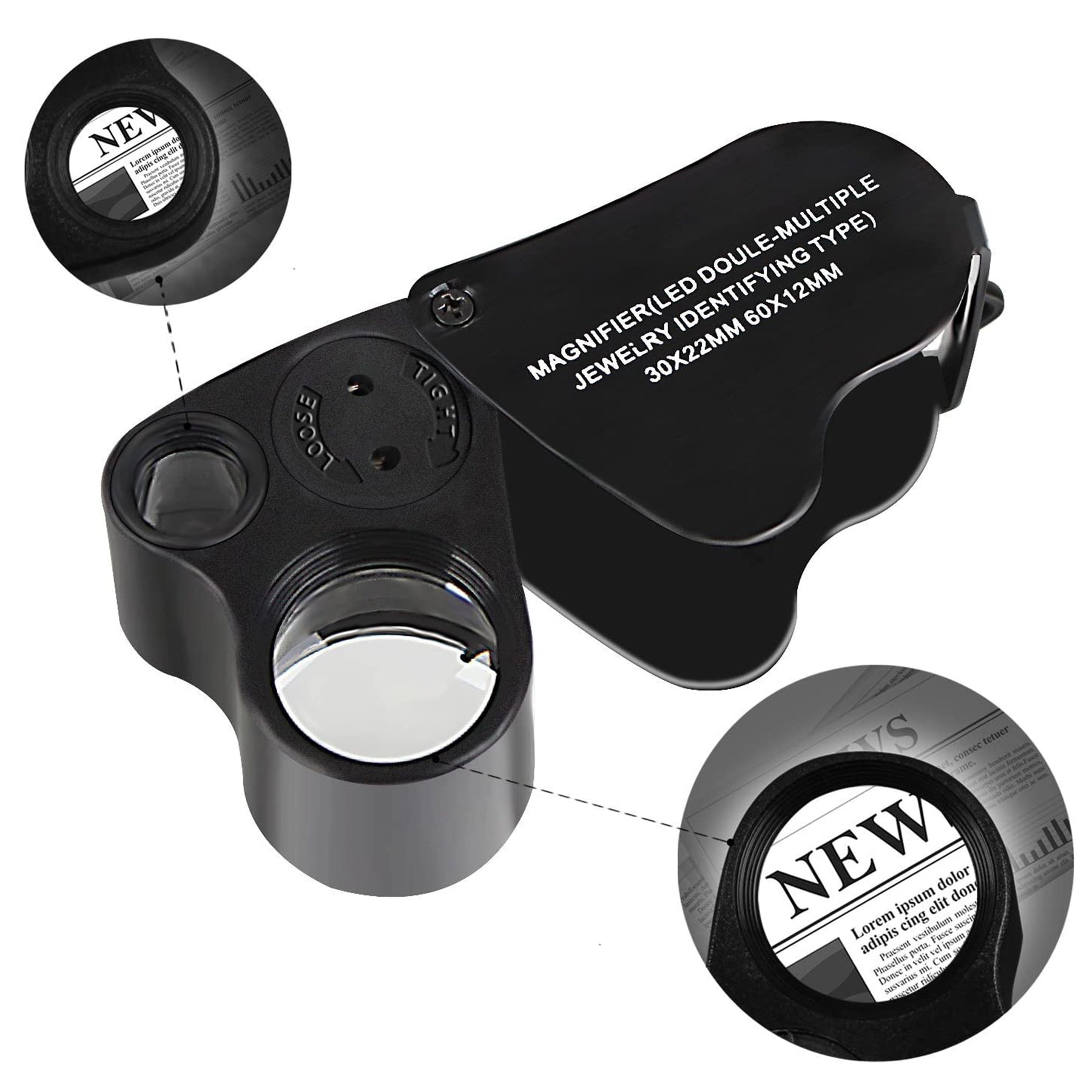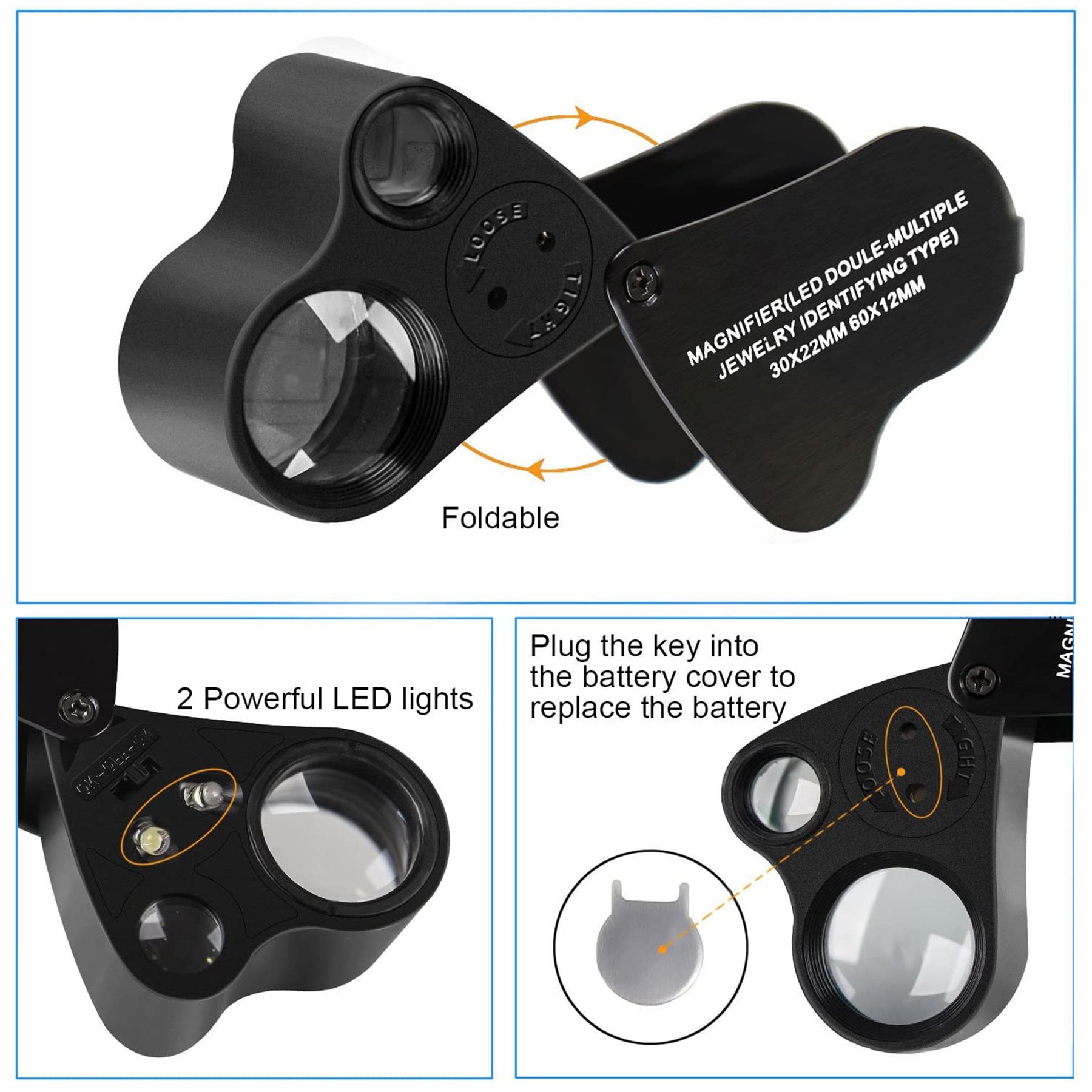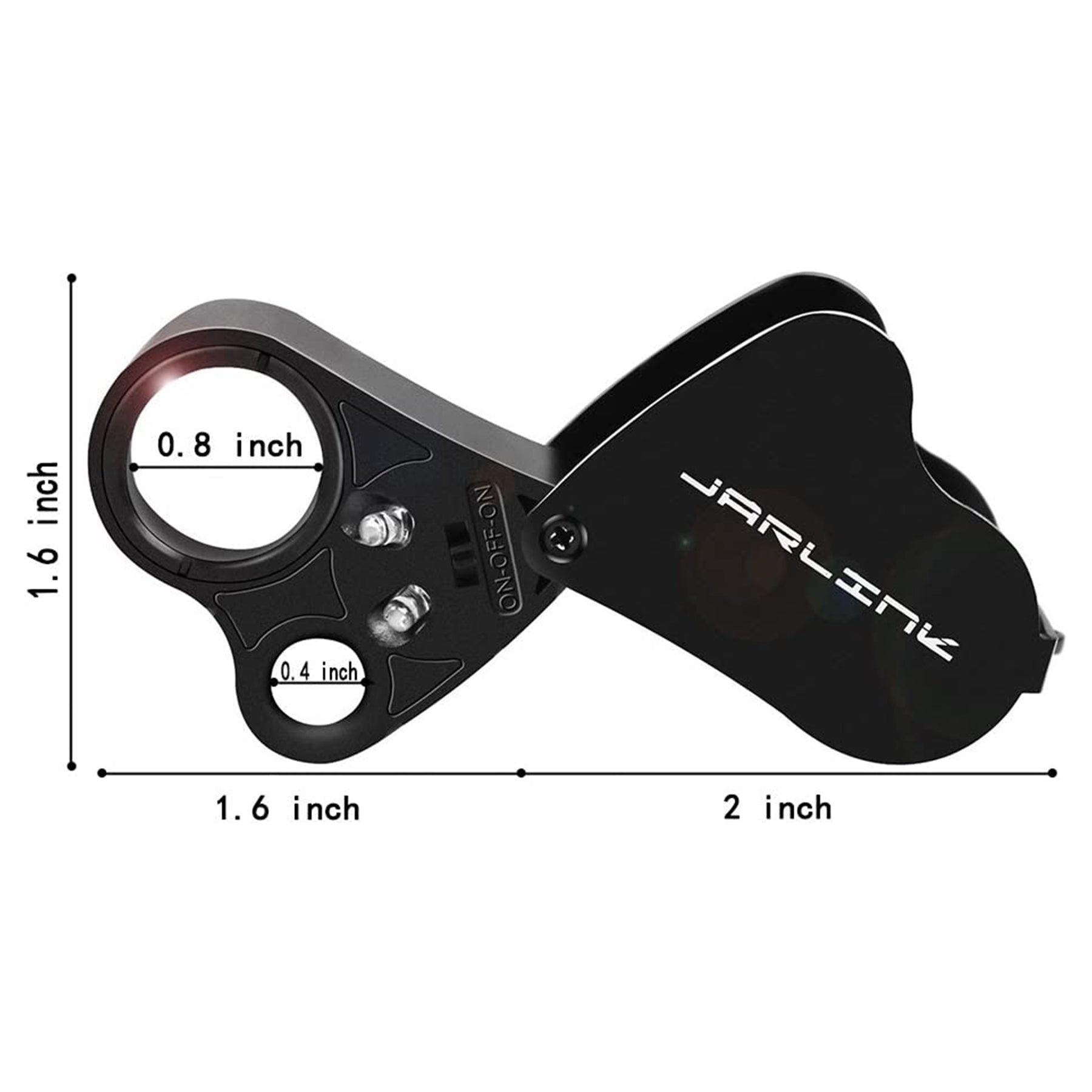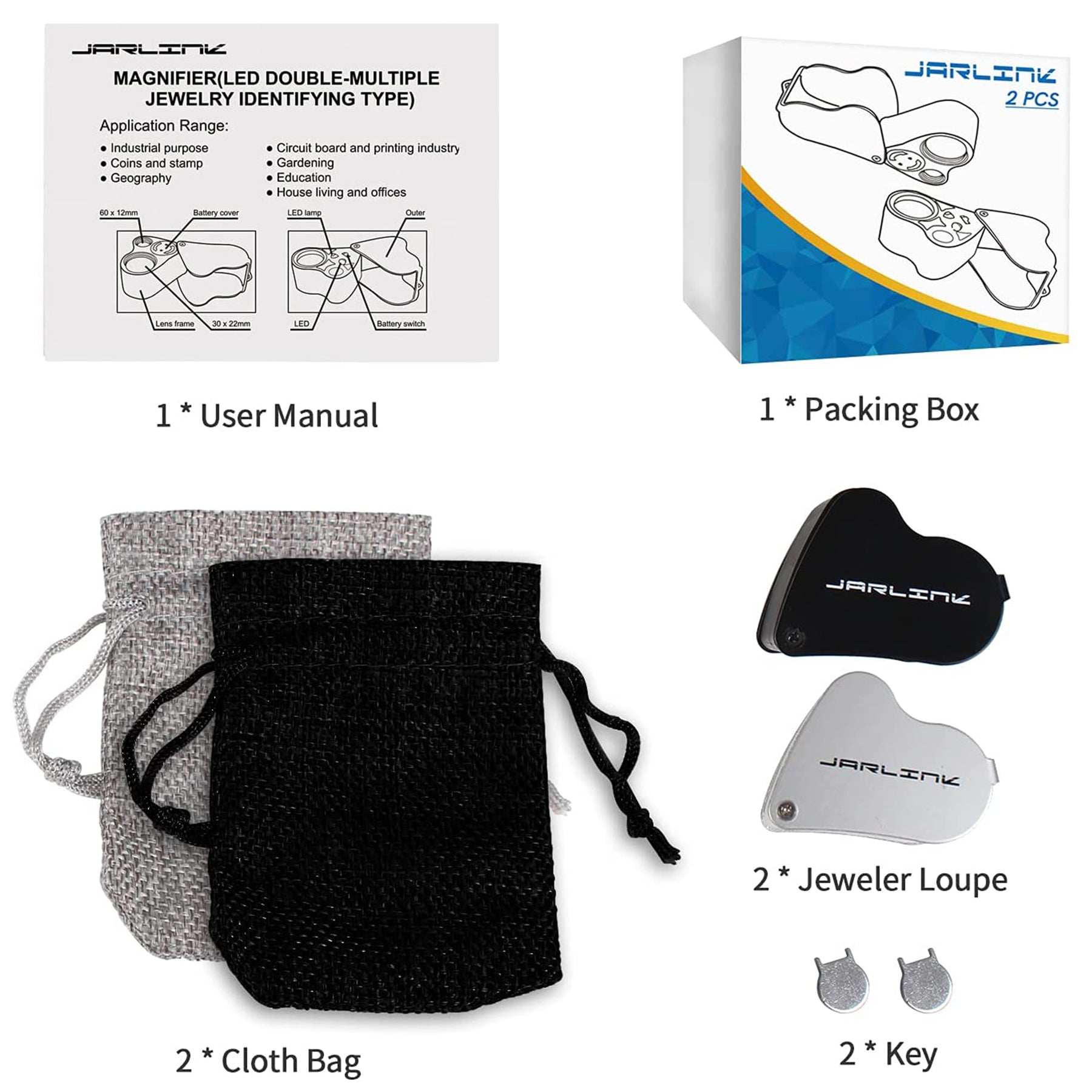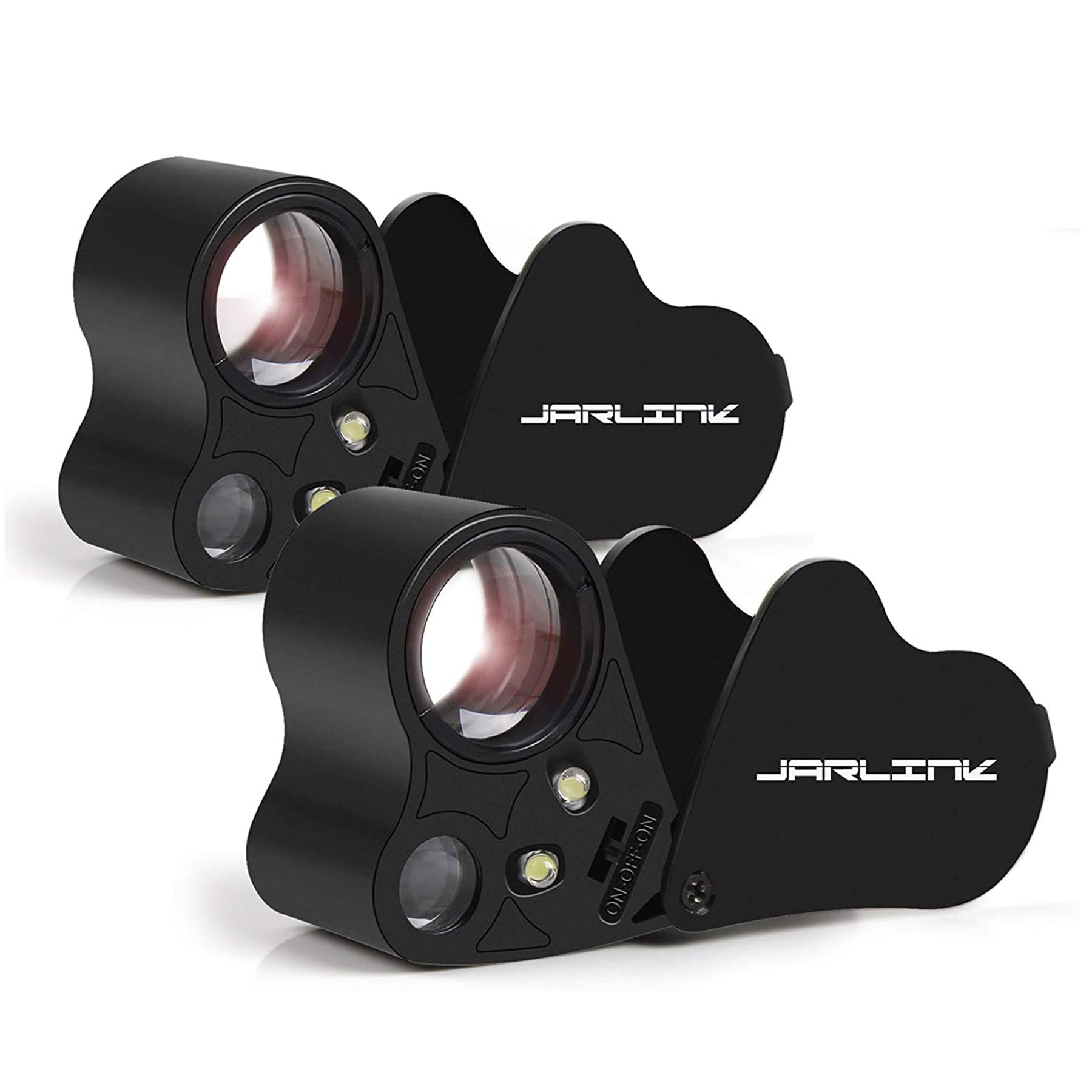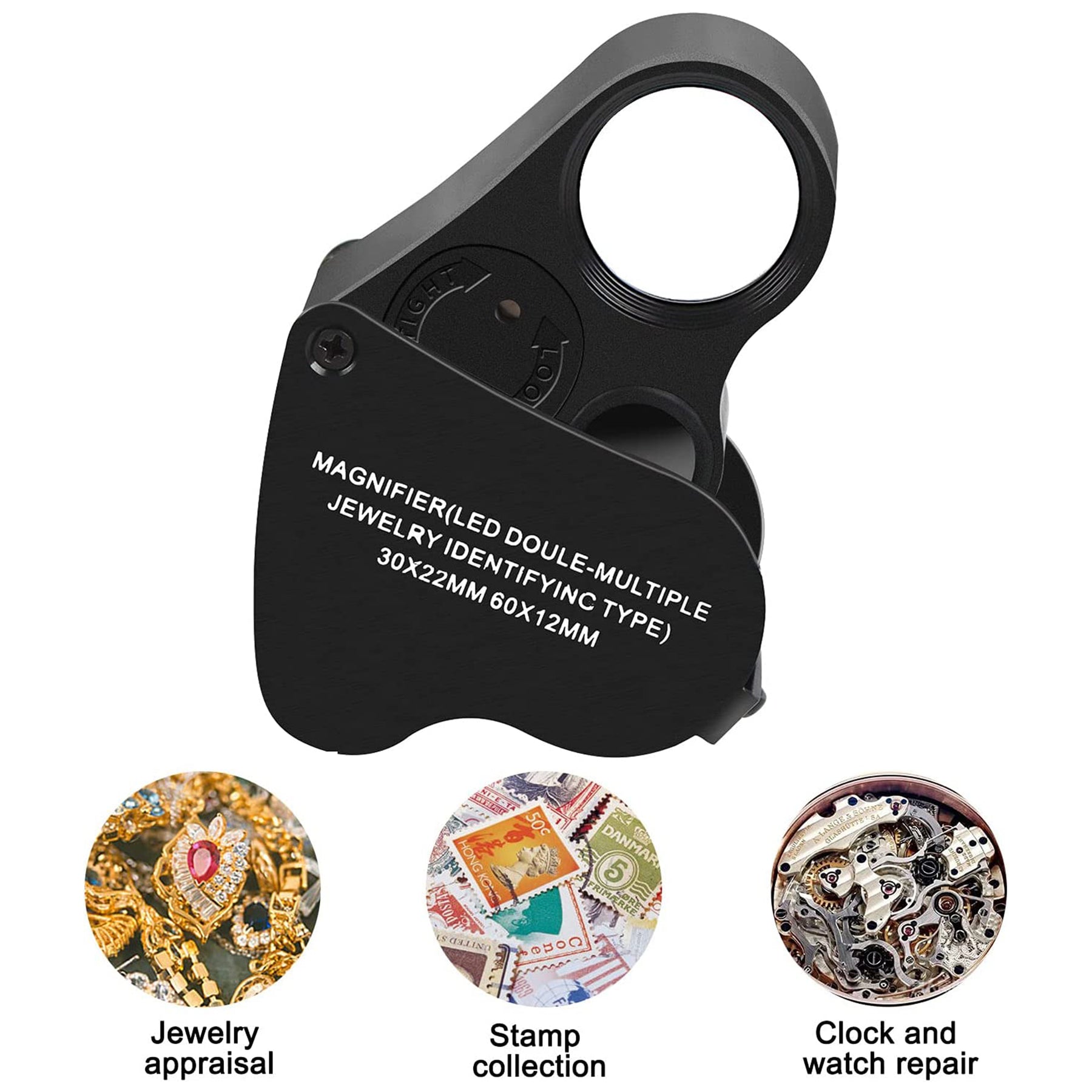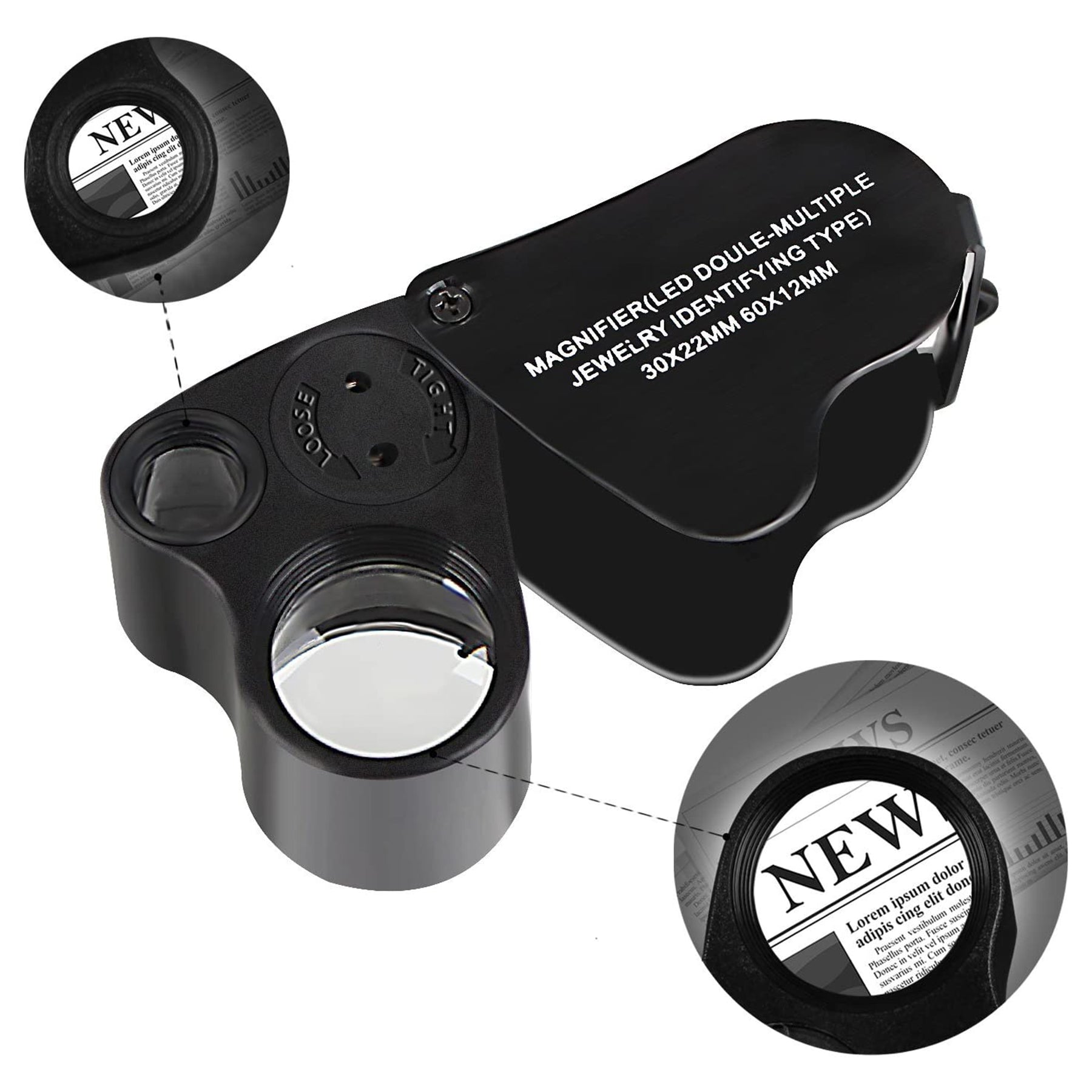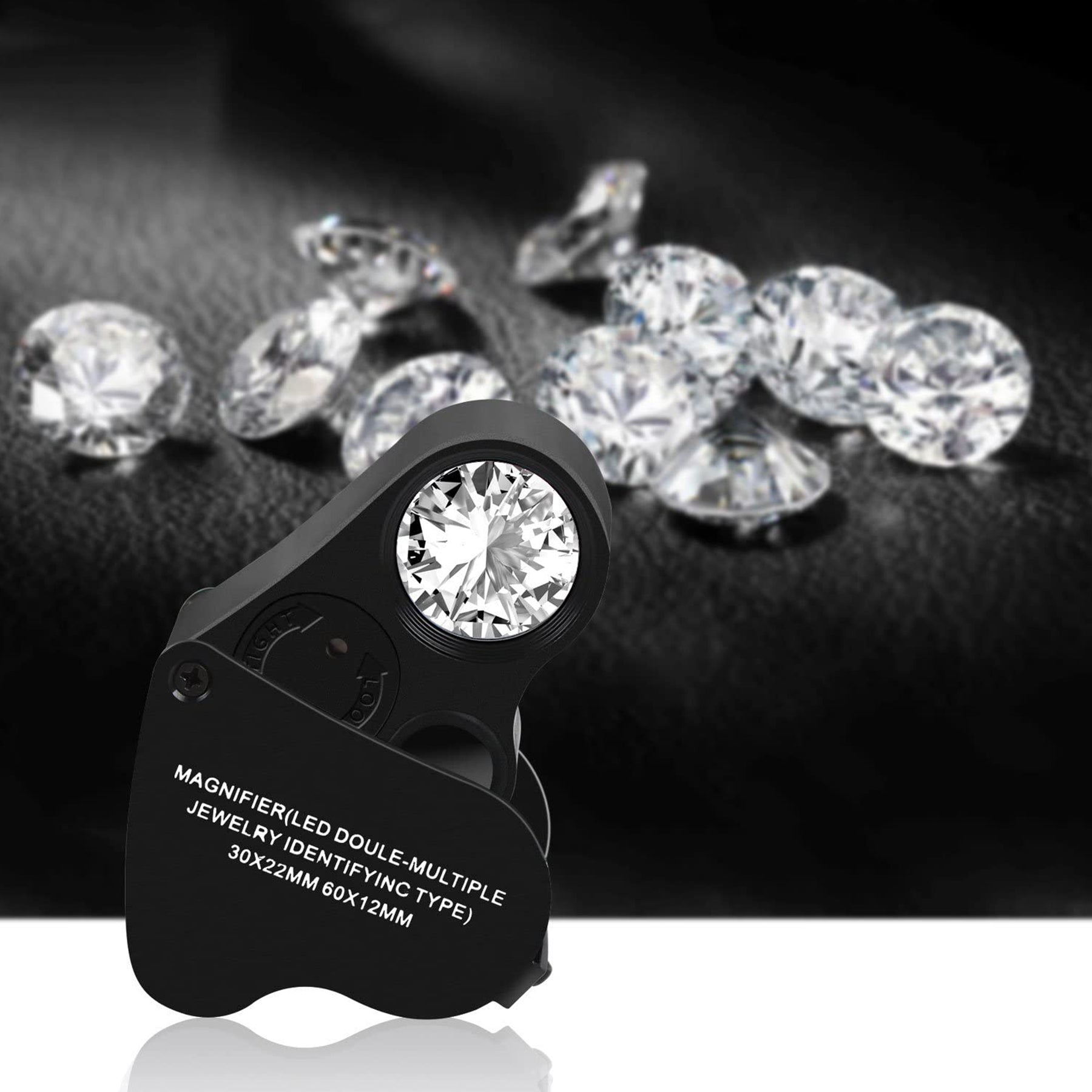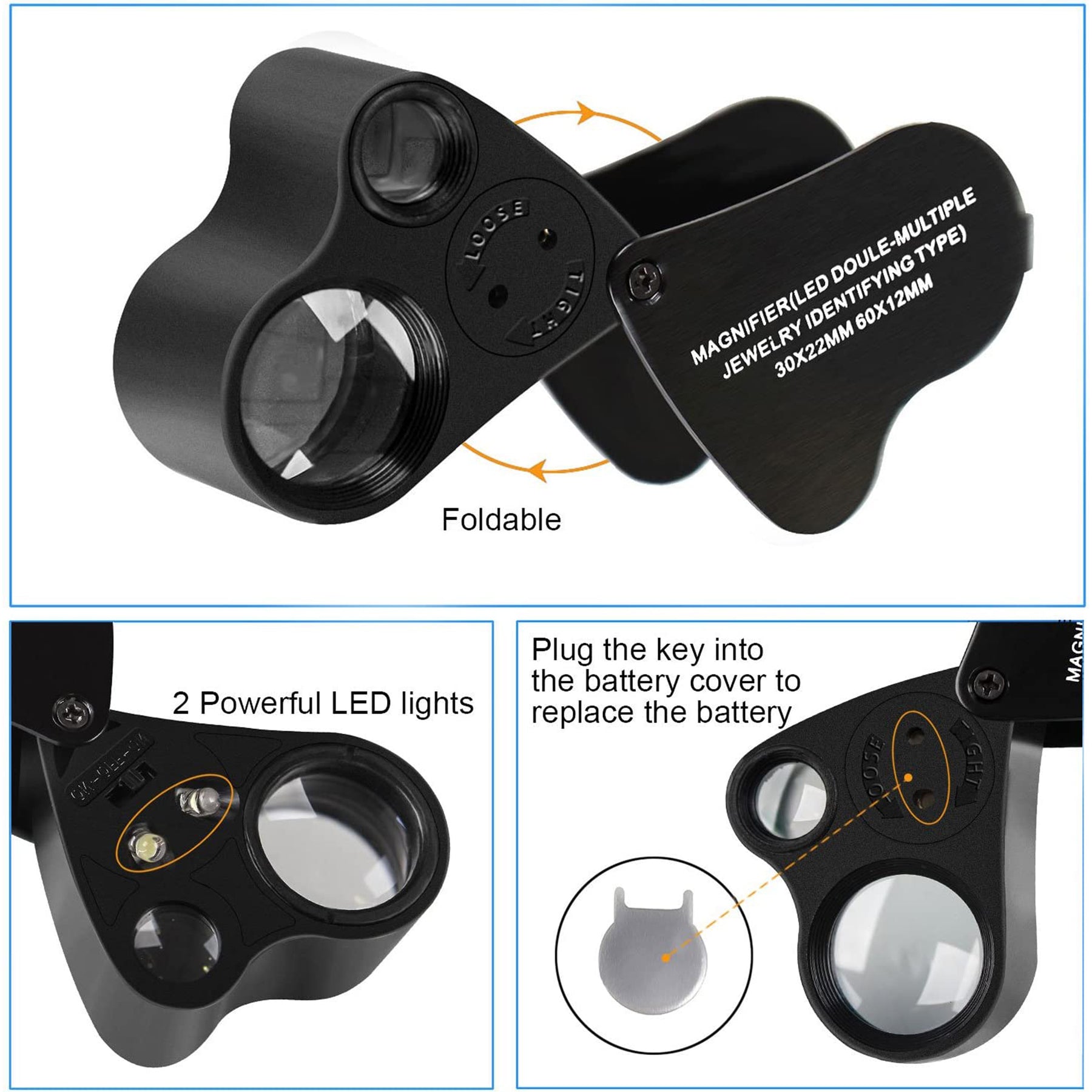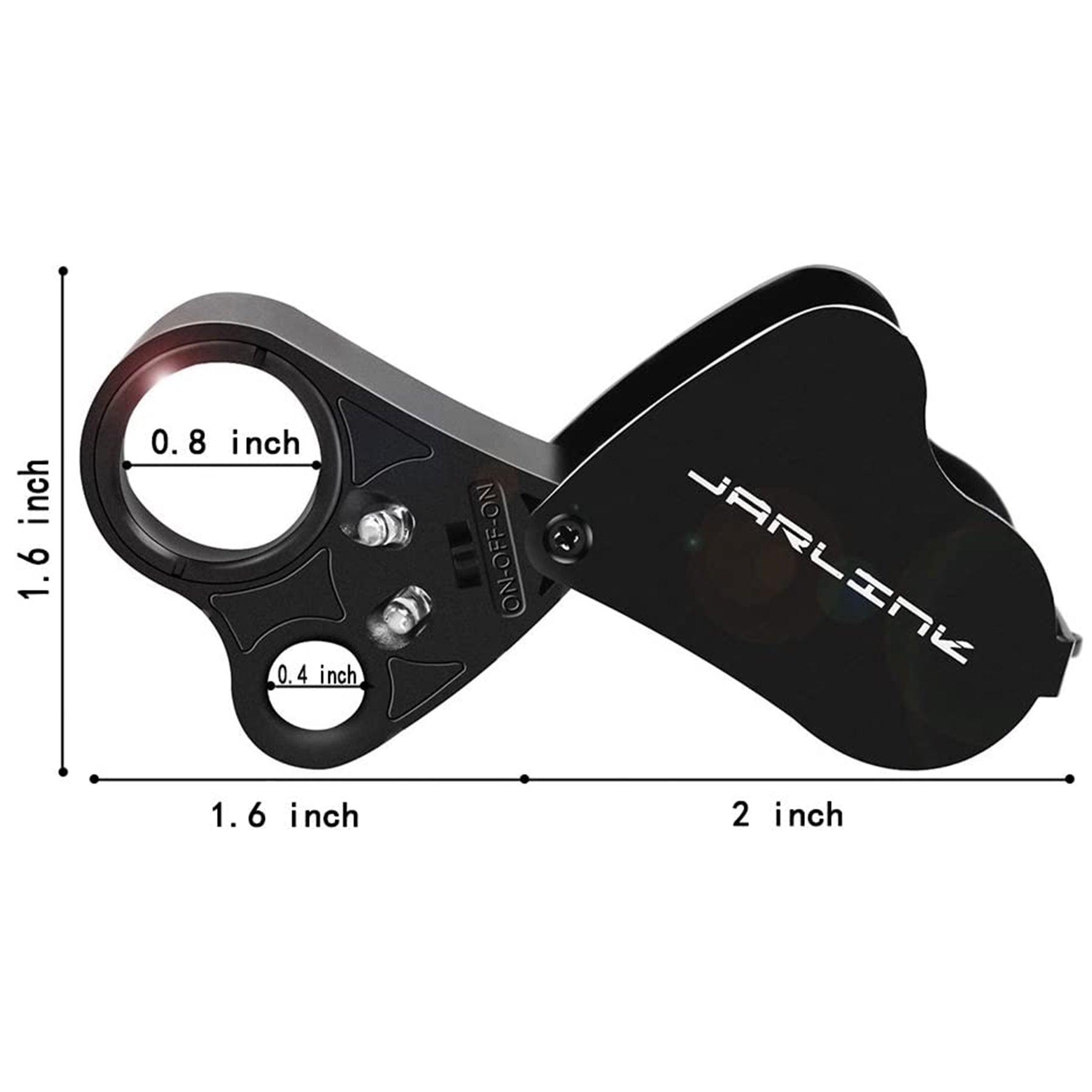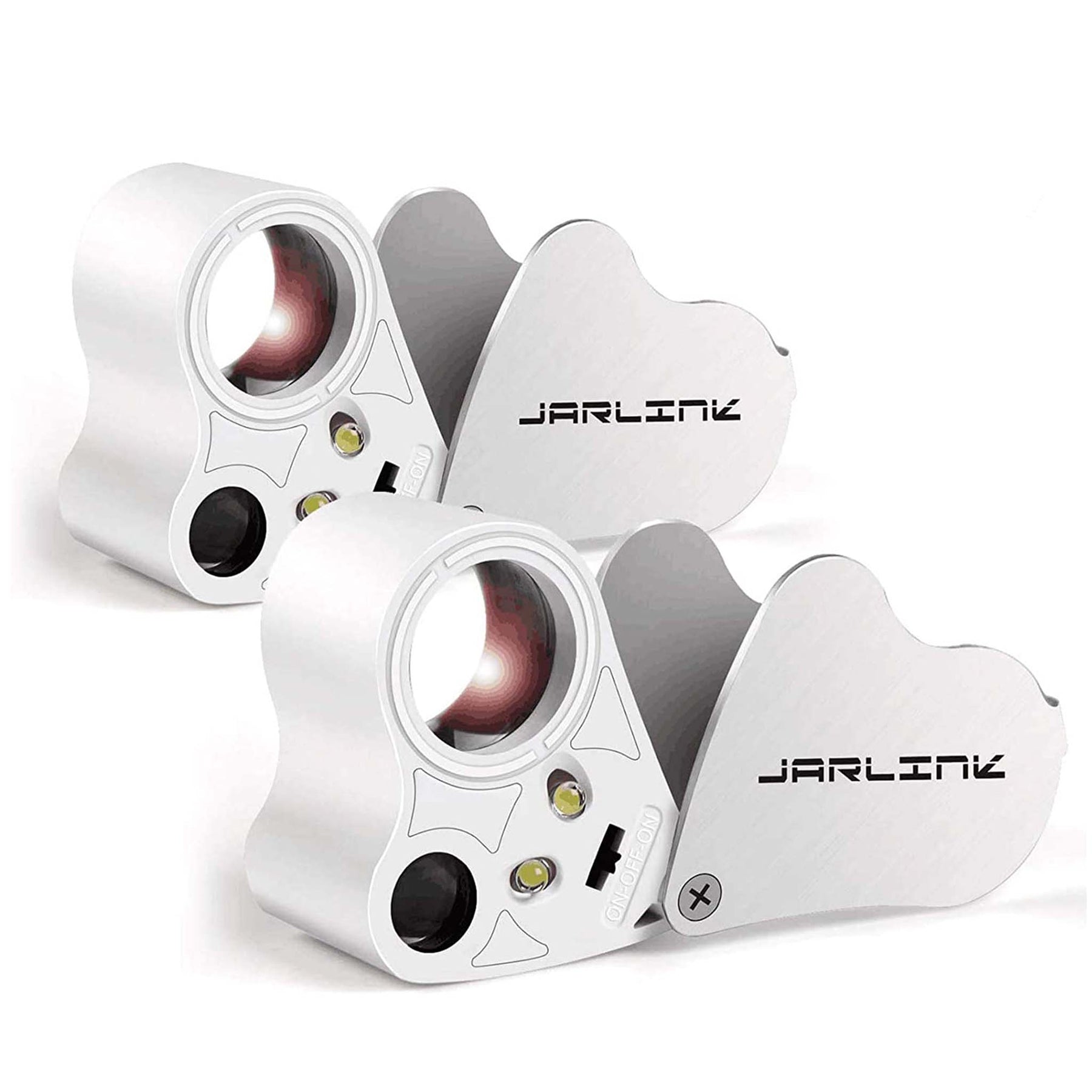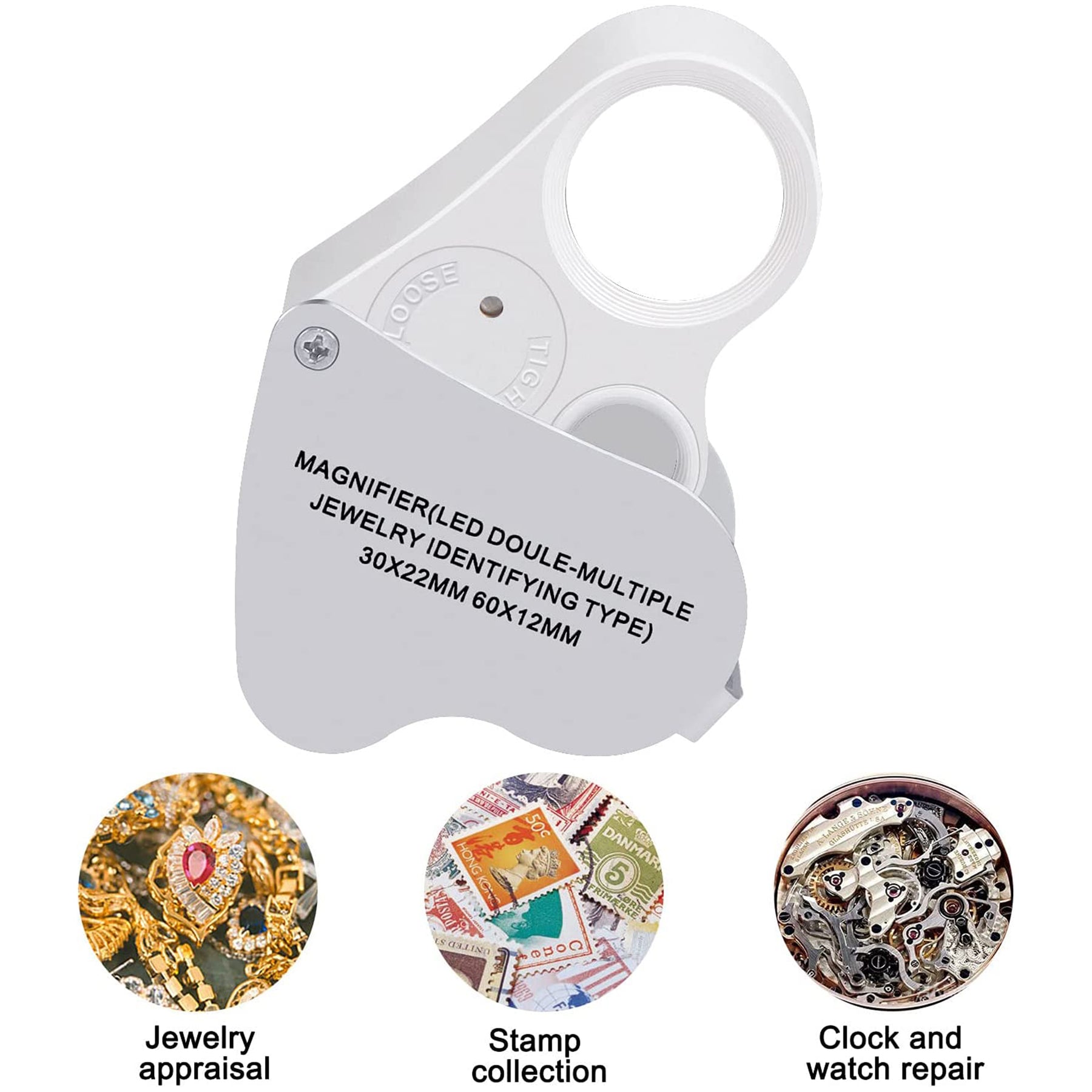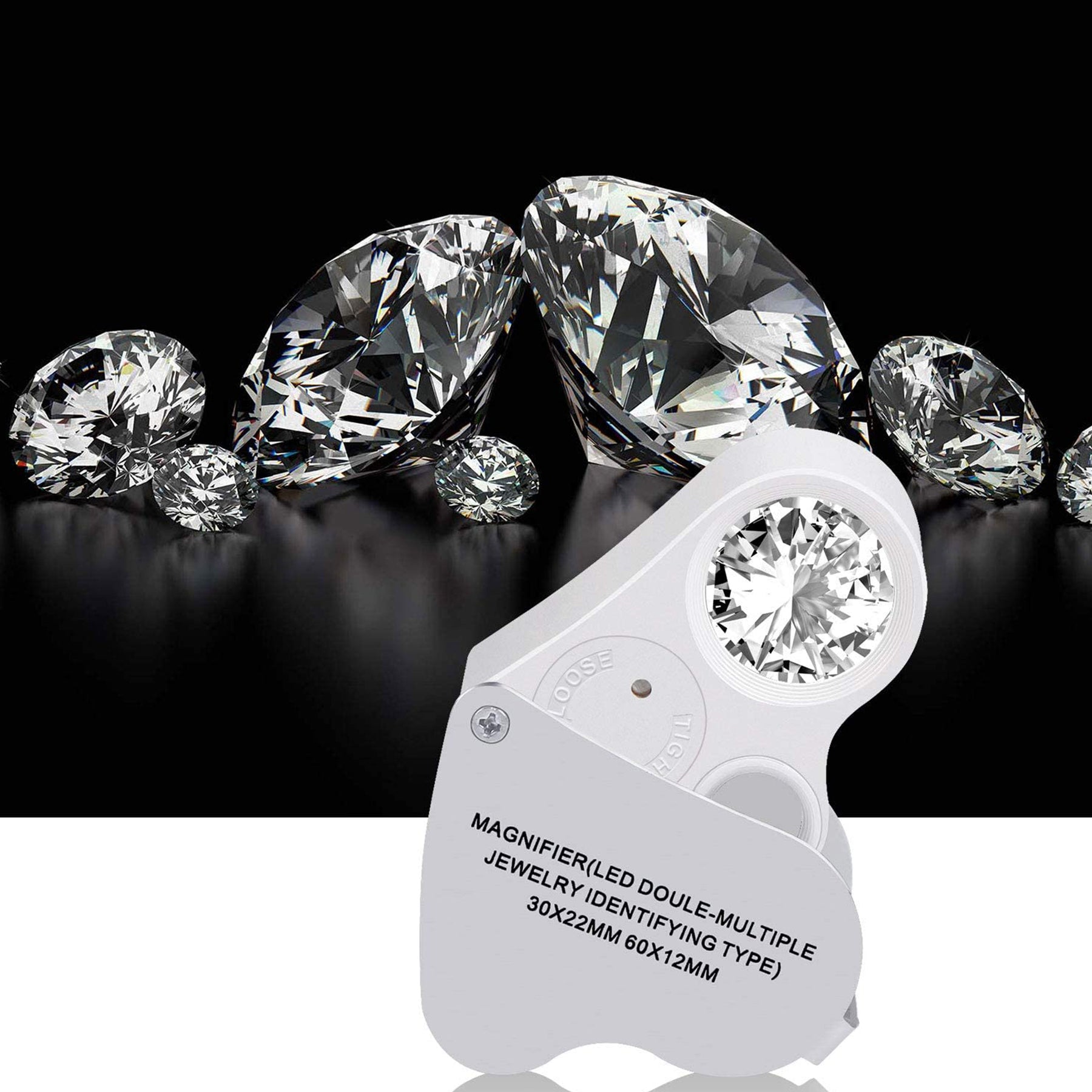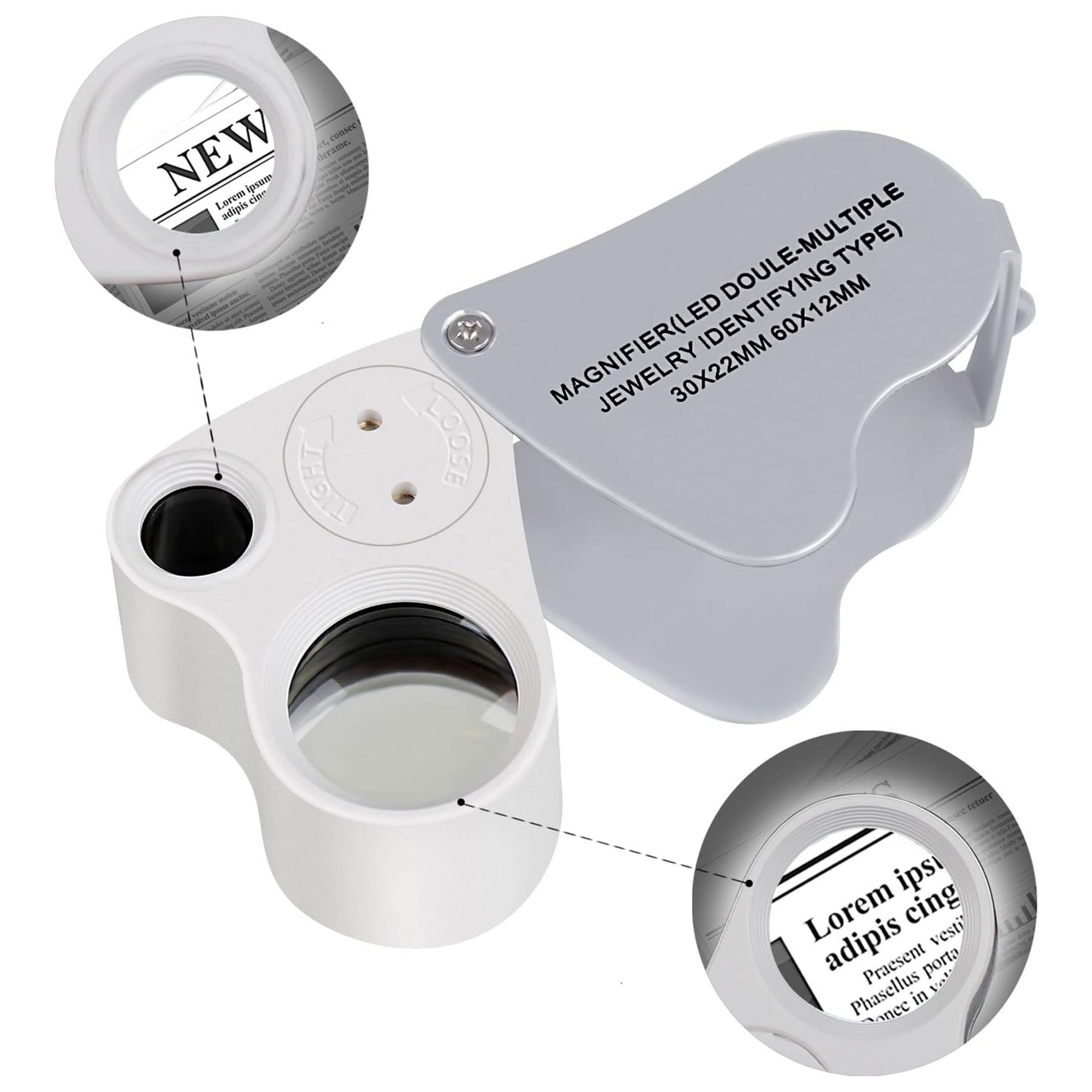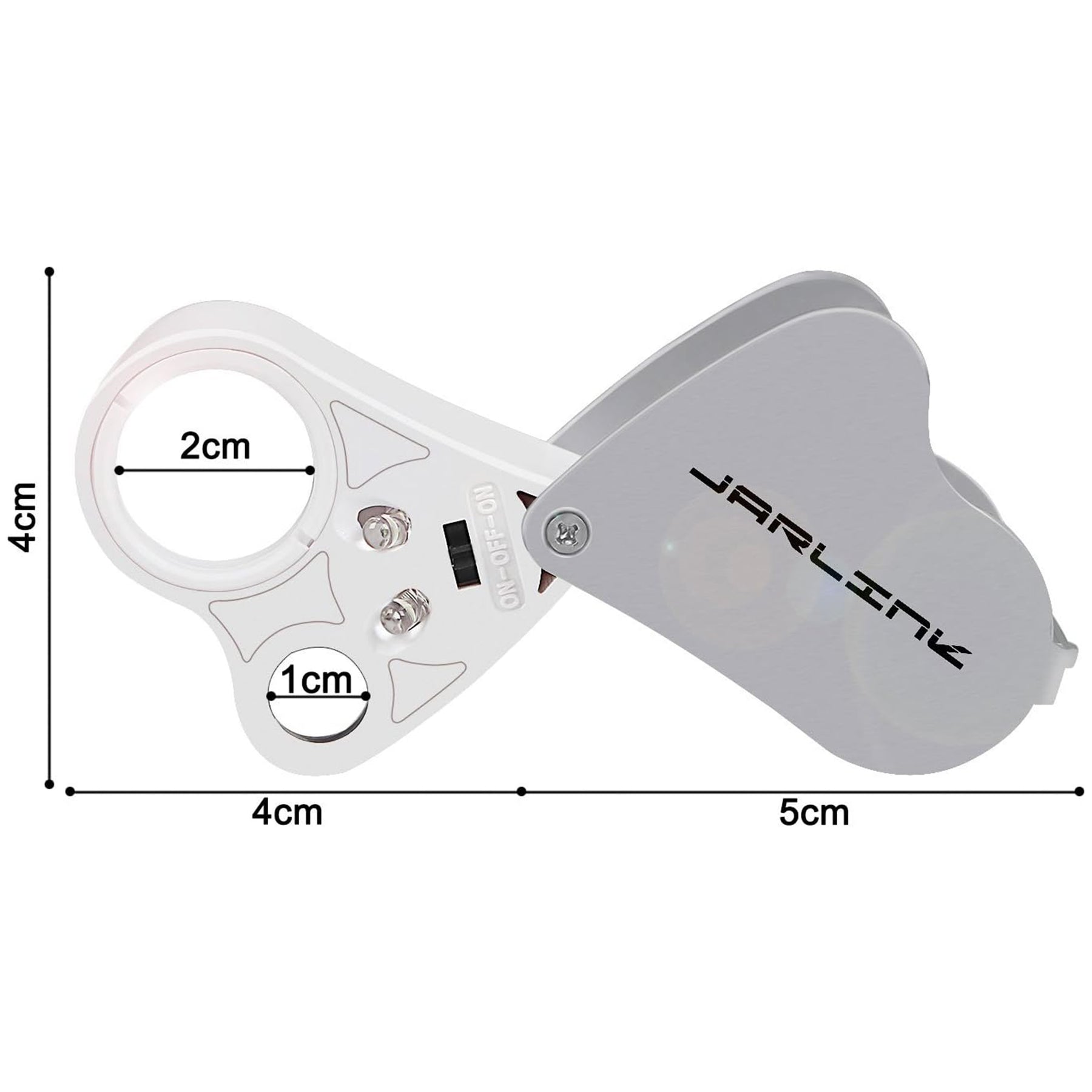 JARLINK 2 Pack 30X 60X Illuminated Jewelers Eye Loupe Magnifier
PRECISION INSTRUMENT: Designed for gems, jewelry, coins, stamps, rocks, watches, hobbies, antiques, models, photos industry, etc. JARLINK jeweler's loop makes it possible for you to distinguish and see objects clearly.

2 LENS LOUPES: Primary lens: 30x22mm, Supplementary lens: 60x12mm. The light switches sides for whichever lens you want to use.

BRIGHT LED LIGHT: Our LED loupe is perfect for shining the right amount and angle of light for your use. LED lights provide good illumination for clarity.

DURABLE & LIGHTWEIGHT: Made from durable aluminum and plastic housing, small and lightweight. Come with a handy little fabric bag in the package to keep the loupe magnifier safe and dust-free.

PORTABLE DESIGN: JARLINK loop jeweler is easily folded in your pocket or cloth bag when not needed.
Worldwide free shipping We use DHL Express for worldwide shipping. Delivery time is usually 2-4 working days. NB: For Countries outside EU buying items ex. VAT, be aware you have to pay import taxes according to the laws of that specific country. In case of returns we are not able to return any duties or taxes, as this is paid to and handled directly between you (the customer) and your country. Return policy If you want to change a product into another size, color etc, please contact us so we are able to reserve the new item in our stock immediately. You are always entitled to an exchange or refund within 30 days after you have received your package, as long as the item has not been used. All original packaging, price labels etc. shall be returned with the product without having been tampered with.
We have linked to Amazon.com. Just click the button "Buy it on Amazon", and then place the order on Amazon.
Please contact customer support at support@ijarlink.com.
You can send email to our email address support@ijarlink.com. Or you can contact us on our official Facebook and Instagram.