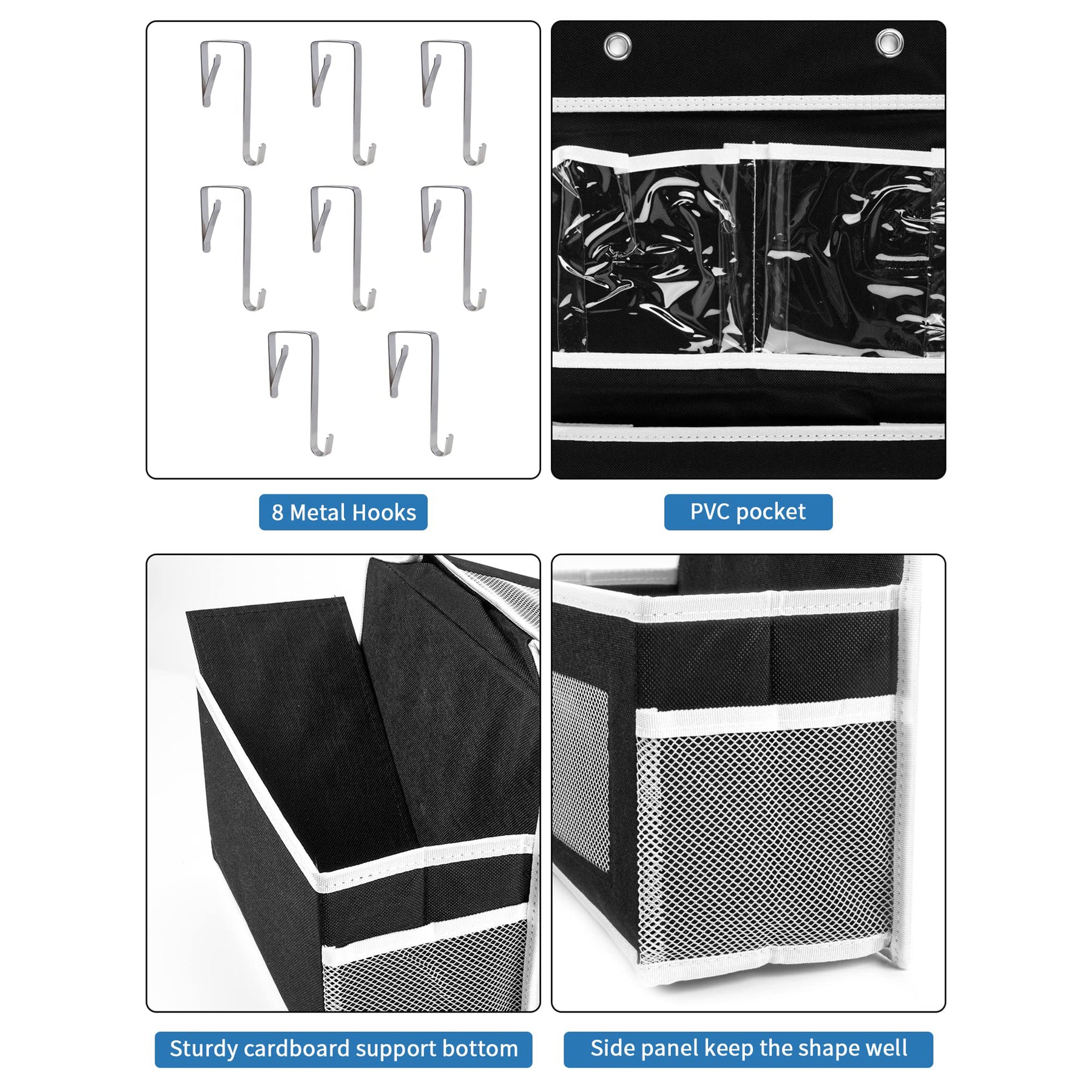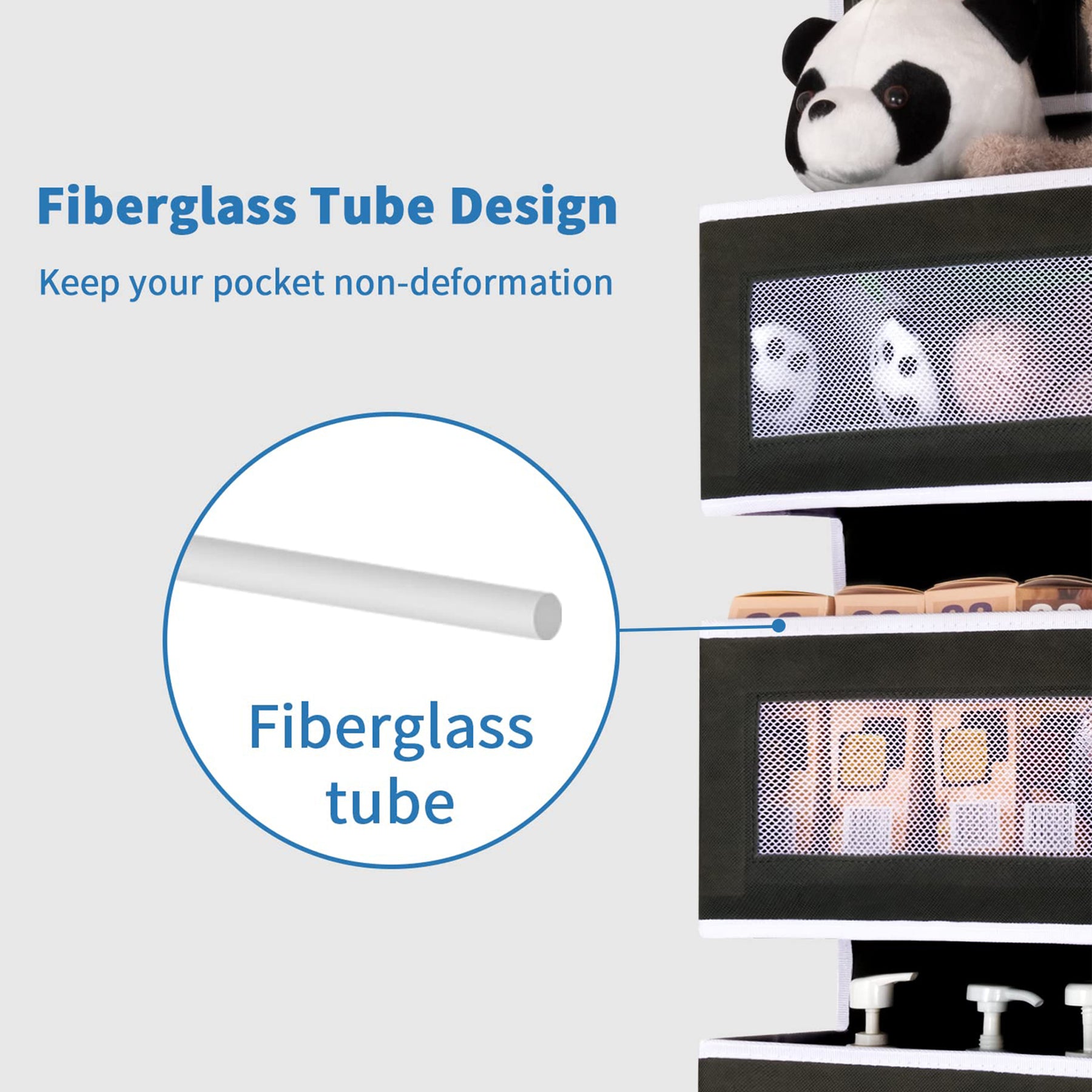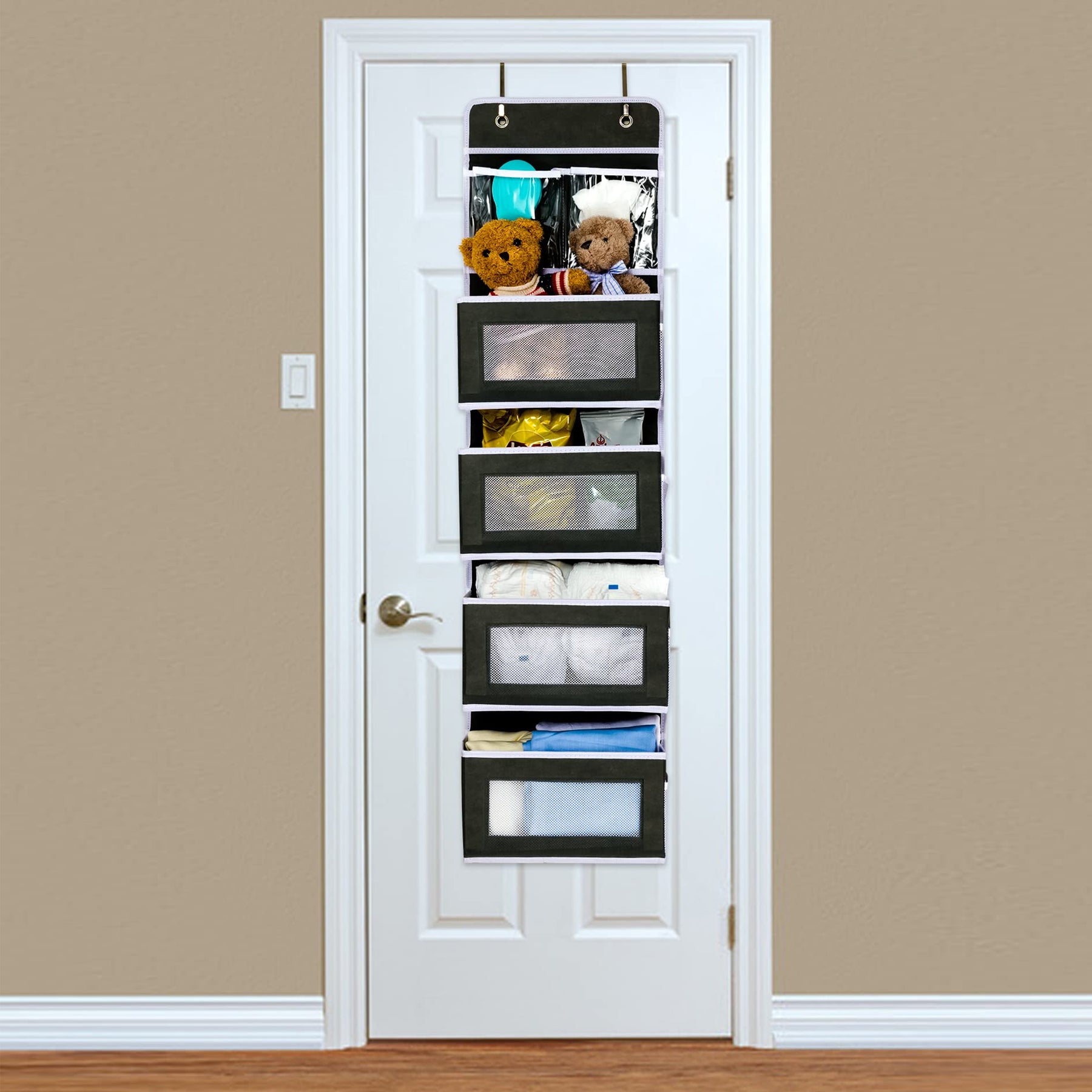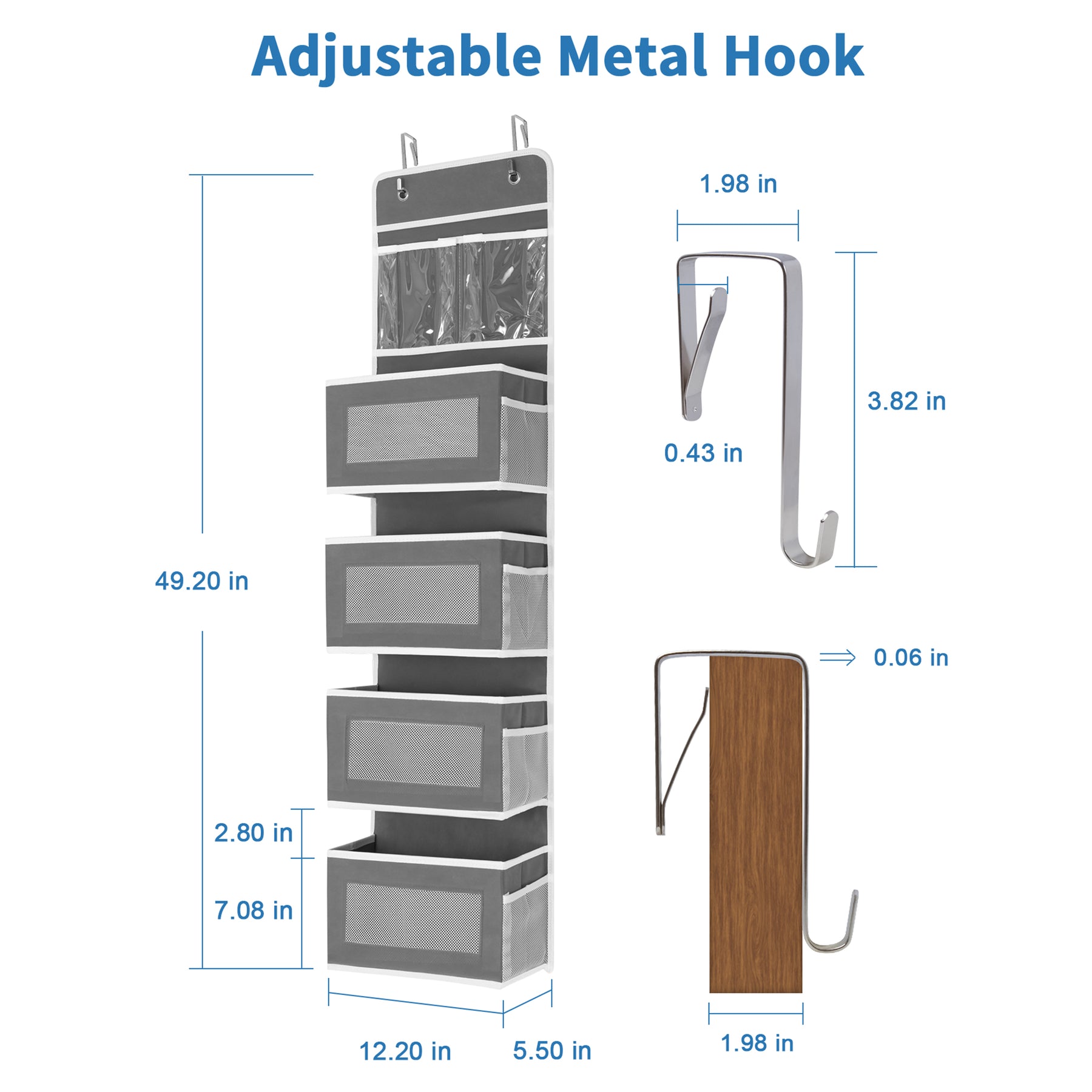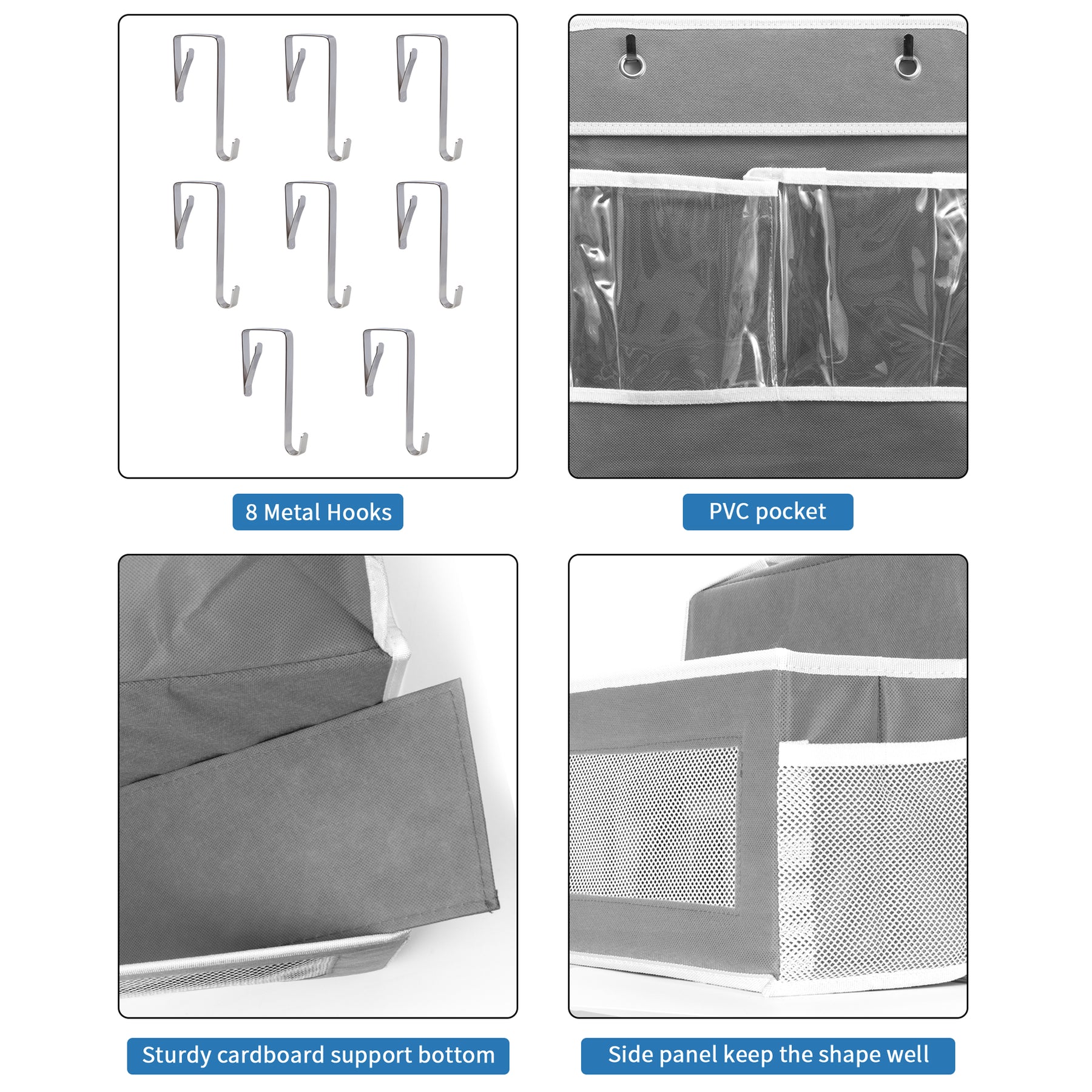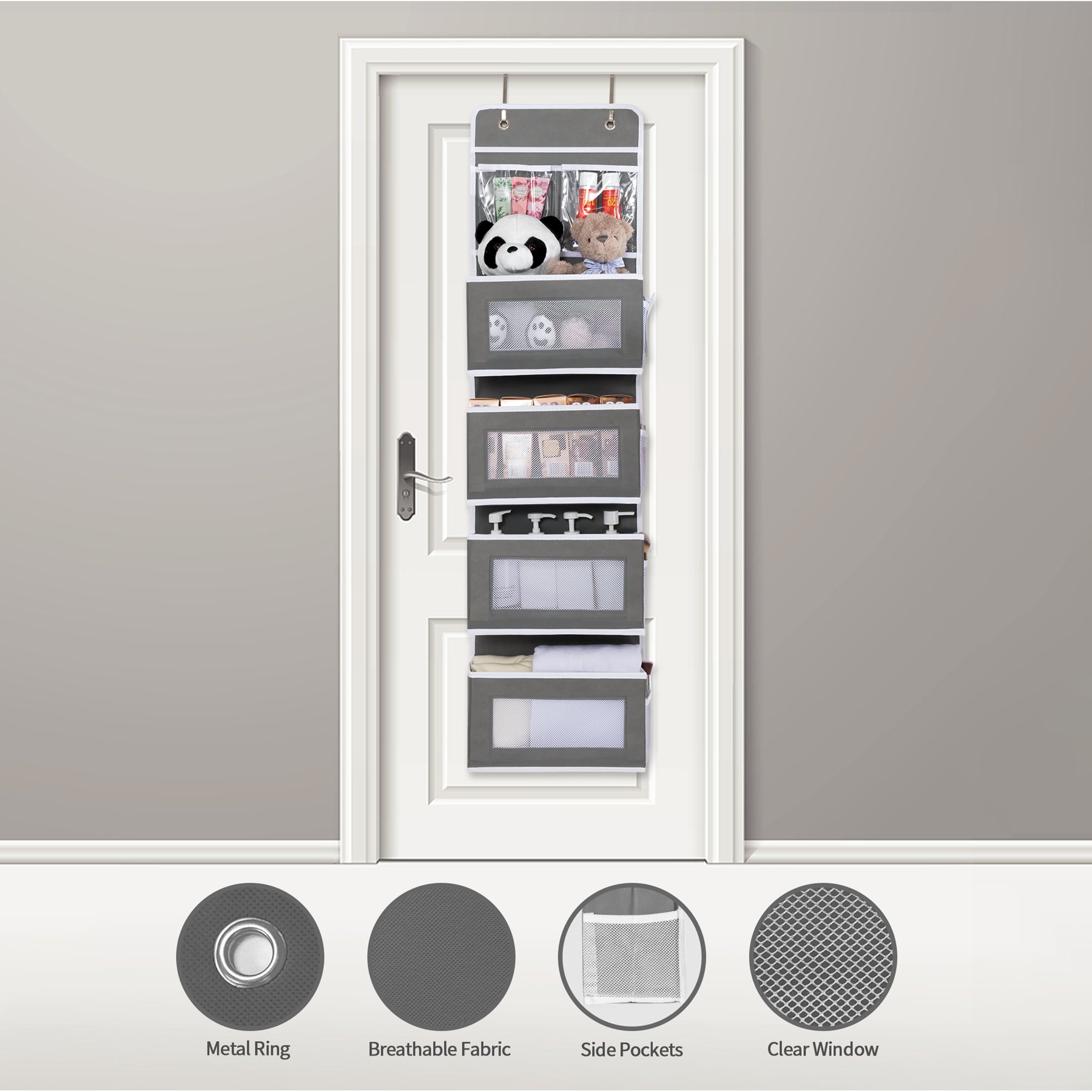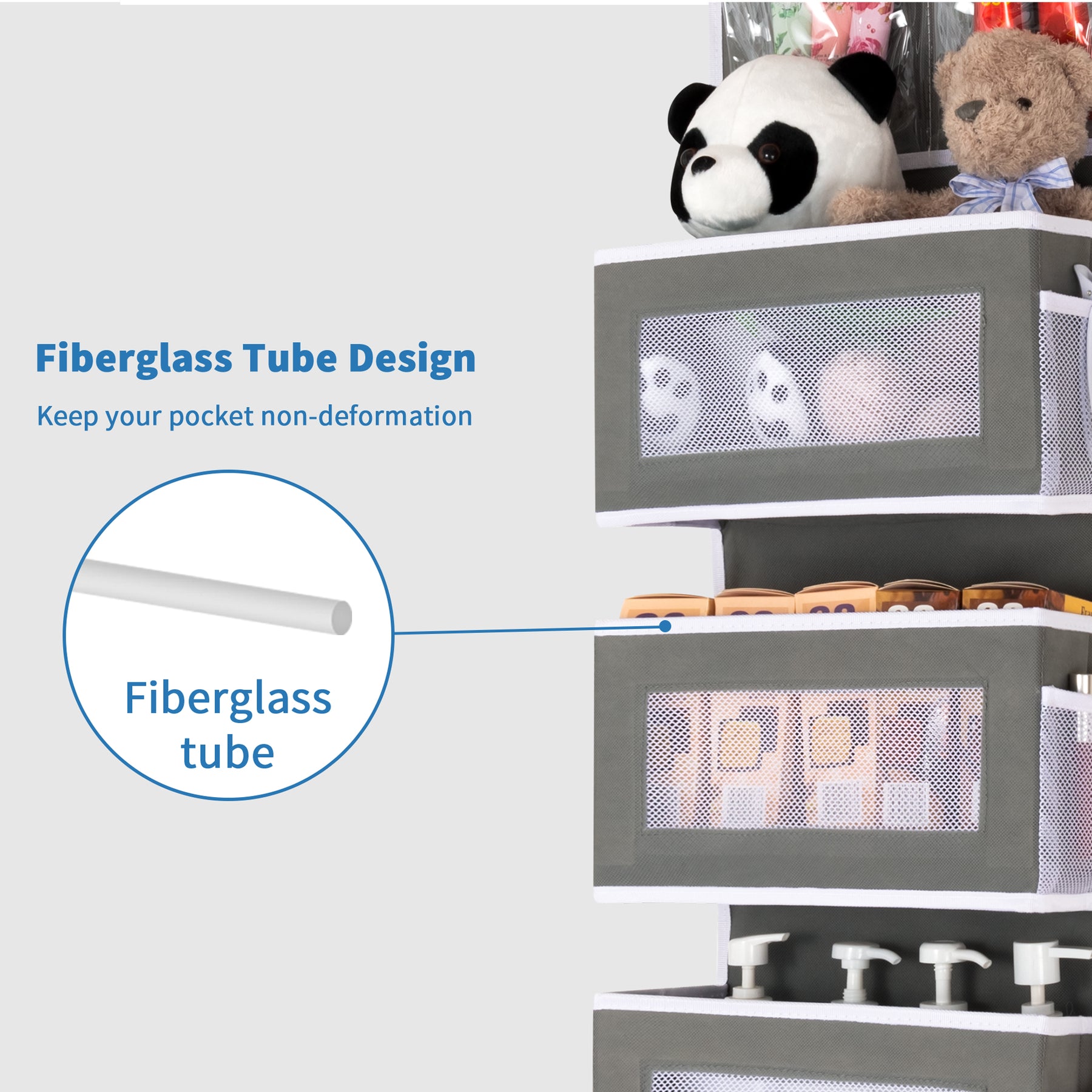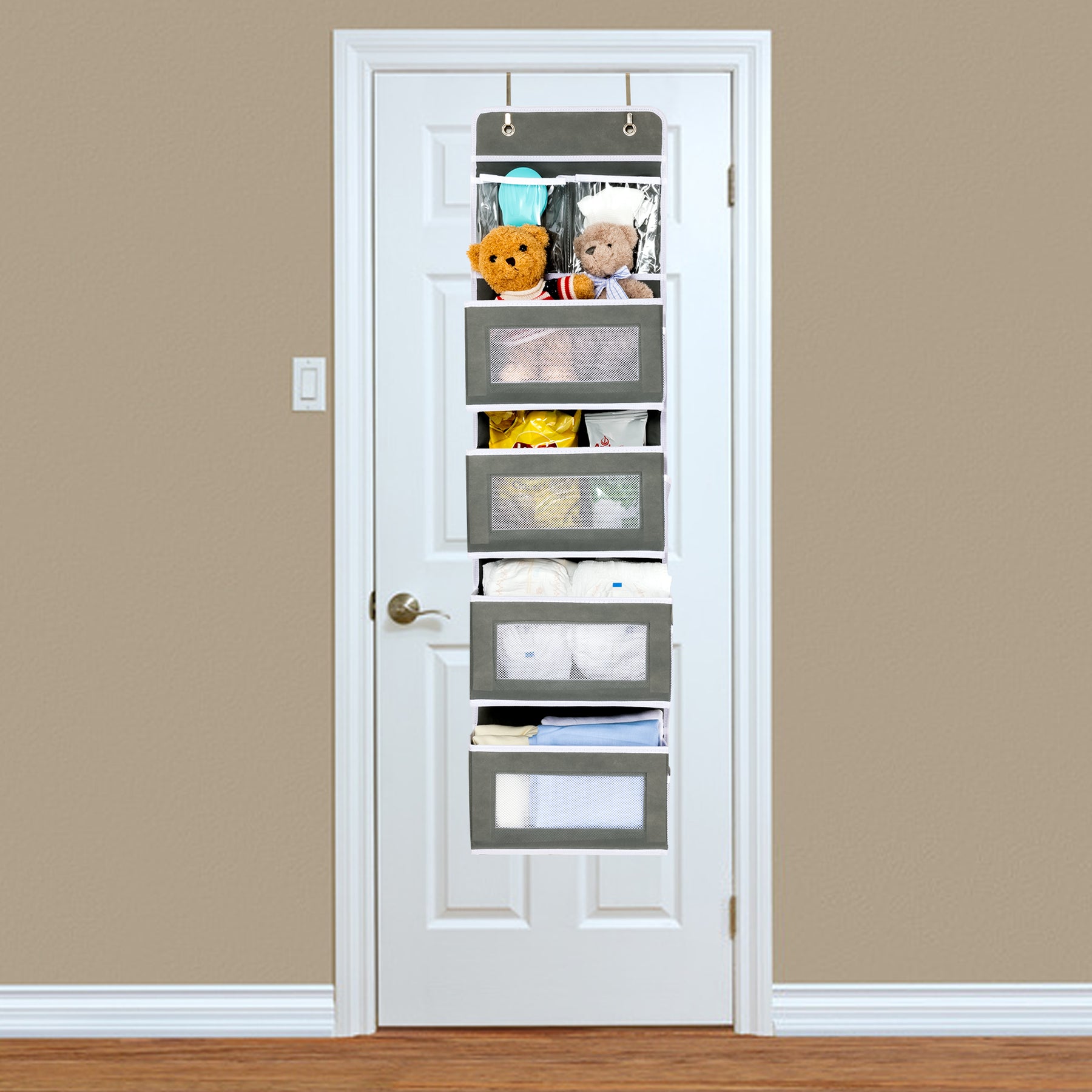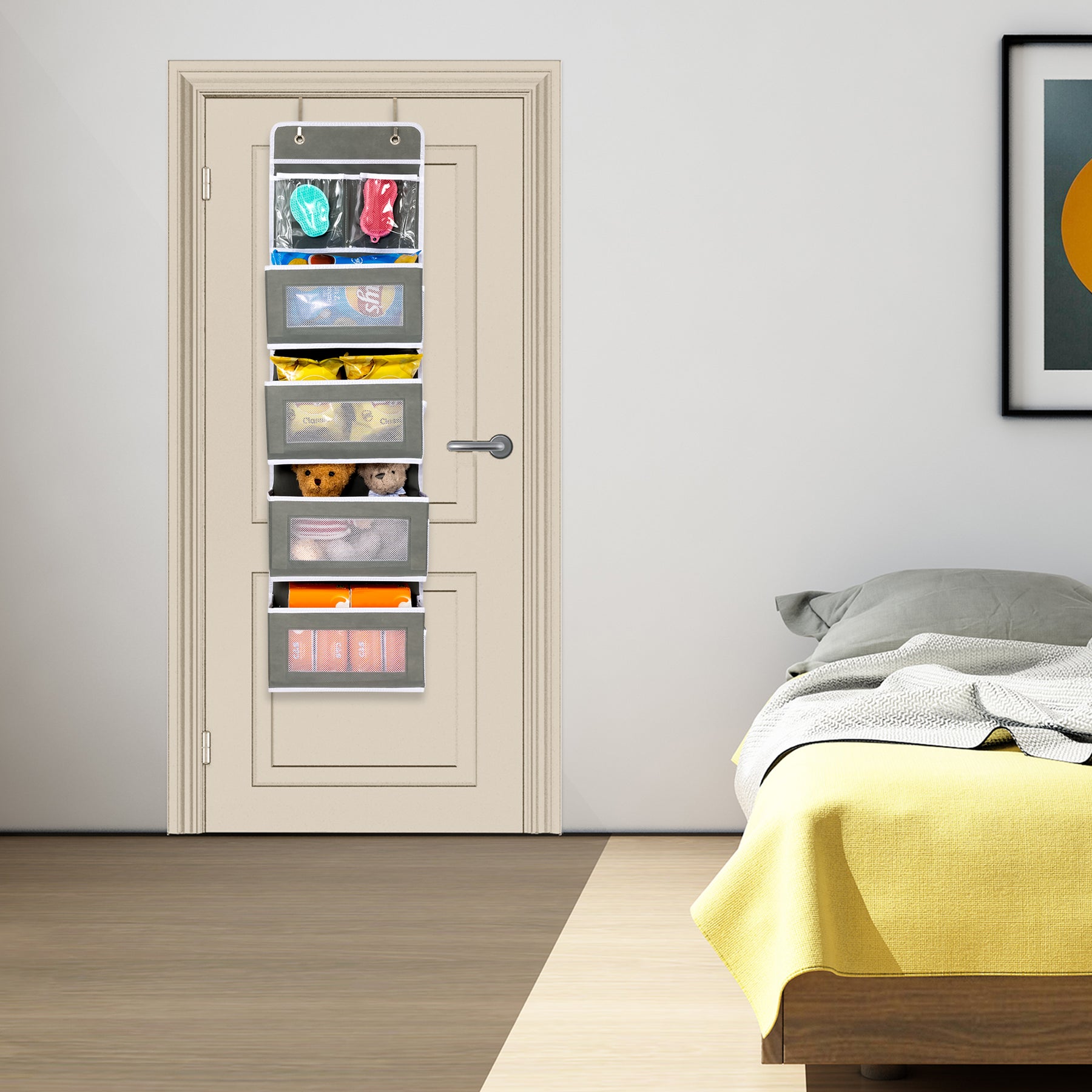 JARLINK 2 Pack 5-Shelf Over Door Hanging Organizer
Spacious & Efficient Organization: Our door storage organizer offers a large capacity with 4 big pockets each sized 12.2 (L)*5.50(W)*7.08(H) inches, 2 PVC bags, and an additional 4 mesh pockets. This extensive storage design makes it simple to store and retrieve various-sized items, catering to your diverse storage needs.

Premium Material & Enhanced Durability: Made from breathable, moisture-proof, and environmentally friendly non-woven fabric, the hanging organizer and storage are built to last. It is reinforced with sturdy cardboard, a fiberglass tube, and metal hooks and loops, which prevent the pockets from deforming when carrying heavy items.

Easy Installation & Universal Fit: The behind-door hanging organizer is easy to hang, without any need for hardware tools. It includes adjustable metal hooks that fit most doors with a standard thickness of 1.98 inches, ensuring broad compatibility.

Versatile Storage Solution: Perfect for storing a wide range of items such as cosmetics, clothes, toys, stationery, snacks, and baby products, the hanging storage organizer is a versatile addition to any room – be it the bedroom, bathroom, nursery, kitchen, or office.

Package Contents & Reliable Support: Each package includes 2 door hanging organizers, 8 bottom plates, and 8 metal hooks. If any issues arise during use, please don't hesitate to contact JARLINK's support team for assistance. Our priority is your satisfaction.
Worldwide free shipping We use DHL Express for worldwide shipping. Delivery time is usually 2-4 working days. NB: For Countries outside EU buying items ex. VAT, be aware you have to pay import taxes according to the laws of that specific country. In case of returns we are not able to return any duties or taxes, as this is paid to and handled directly between you (the customer) and your country. Return policy If you want to change a product into another size, color etc, please contact us so we are able to reserve the new item in our stock immediately. You are always entitled to an exchange or refund within 30 days after you have received your package, as long as the item has not been used. All original packaging, price labels etc. shall be returned with the product without having been tampered with.
We have linked to Amazon.com. Just click the button "Buy it on Amazon", and then place the order on Amazon.
Please contact customer support at support@ijarlink.com.
You can send email to our email address support@ijarlink.com. Or you can contact us on our official Facebook and Instagram.