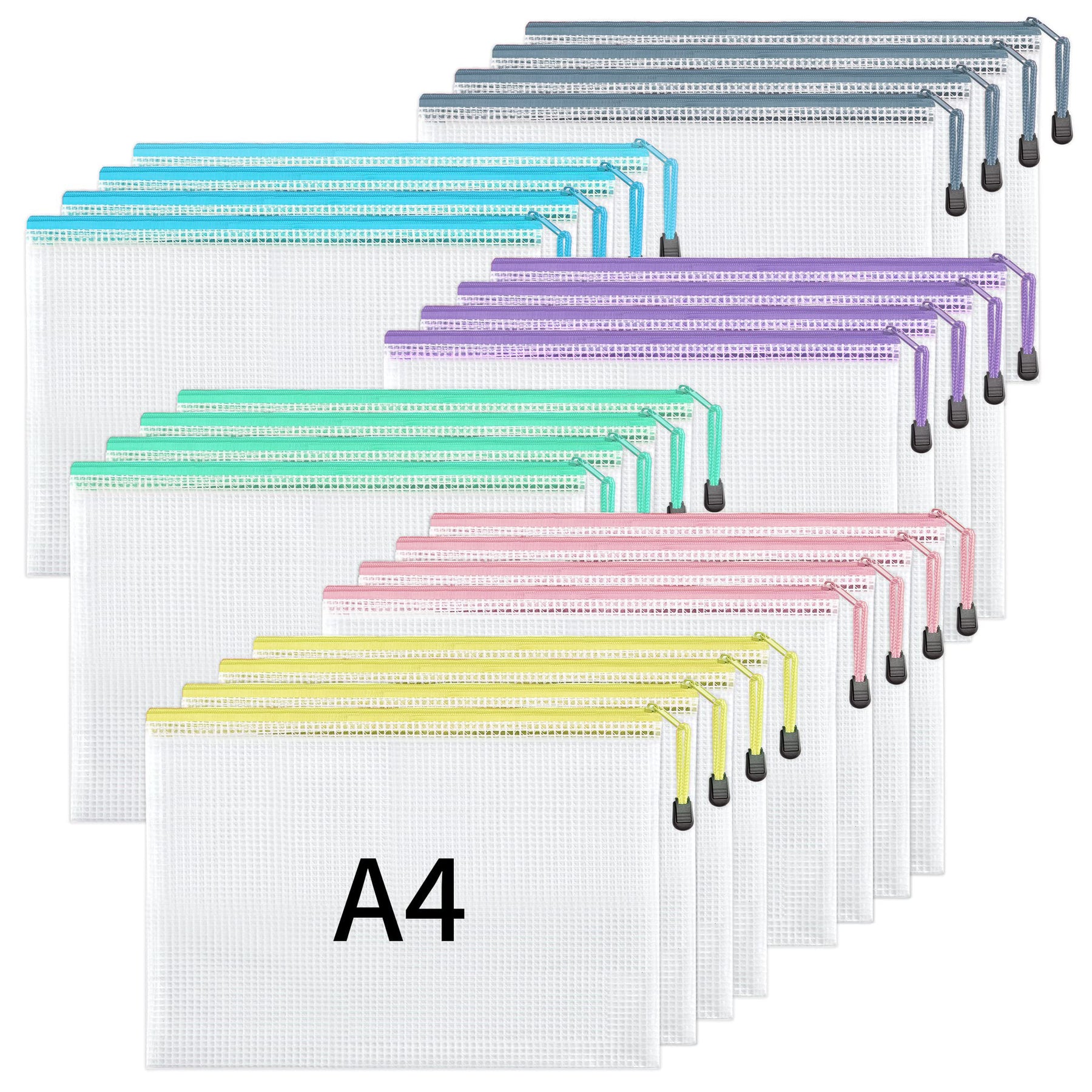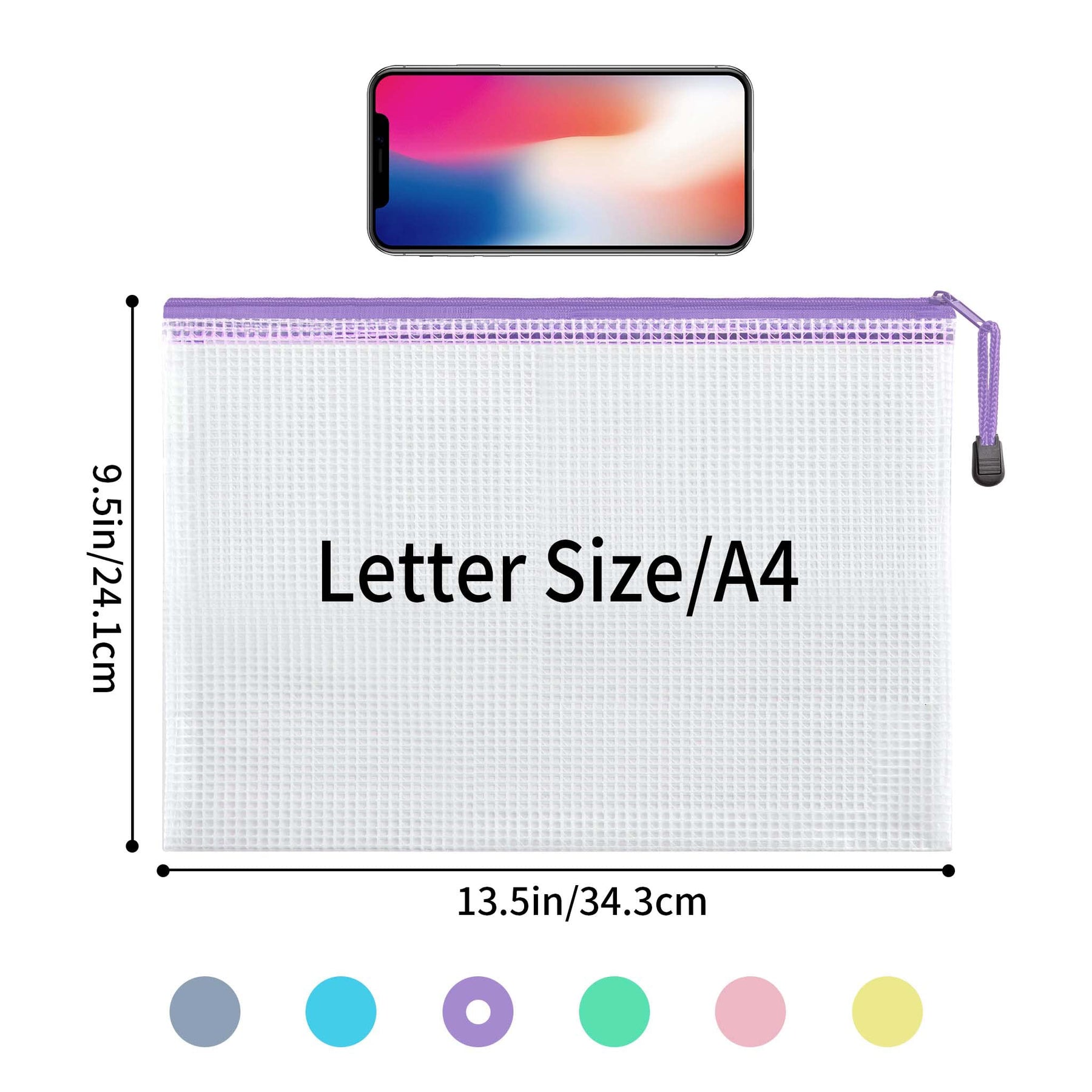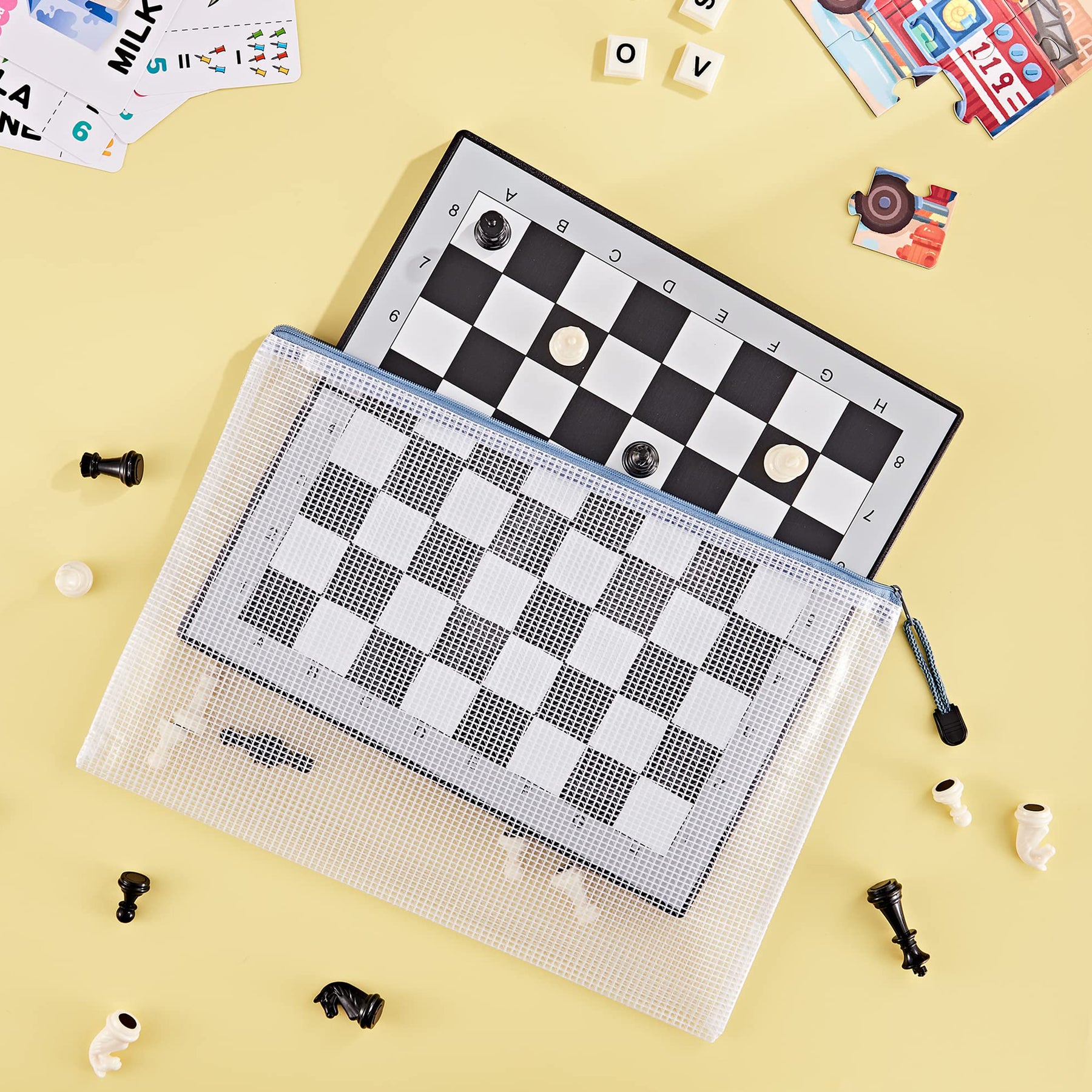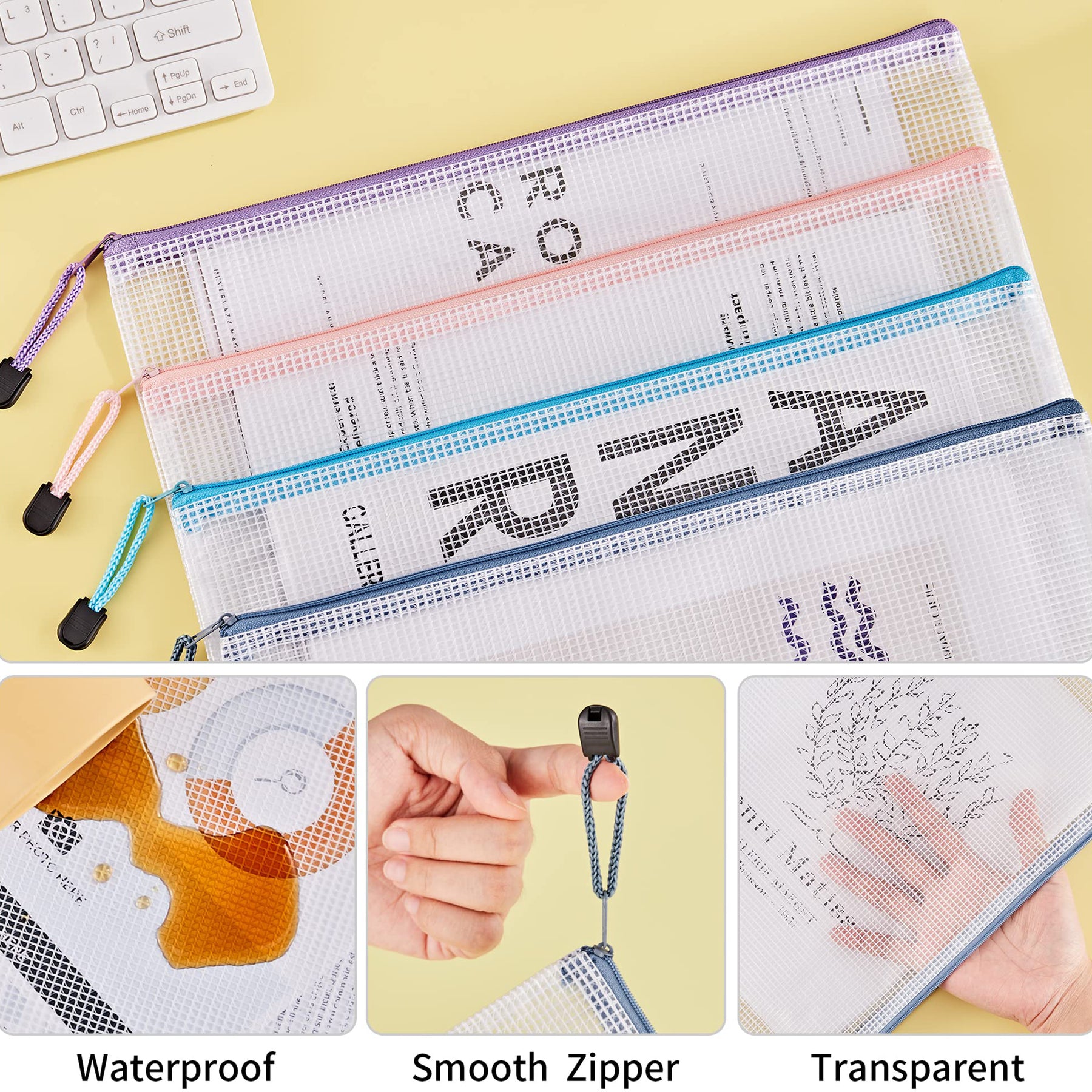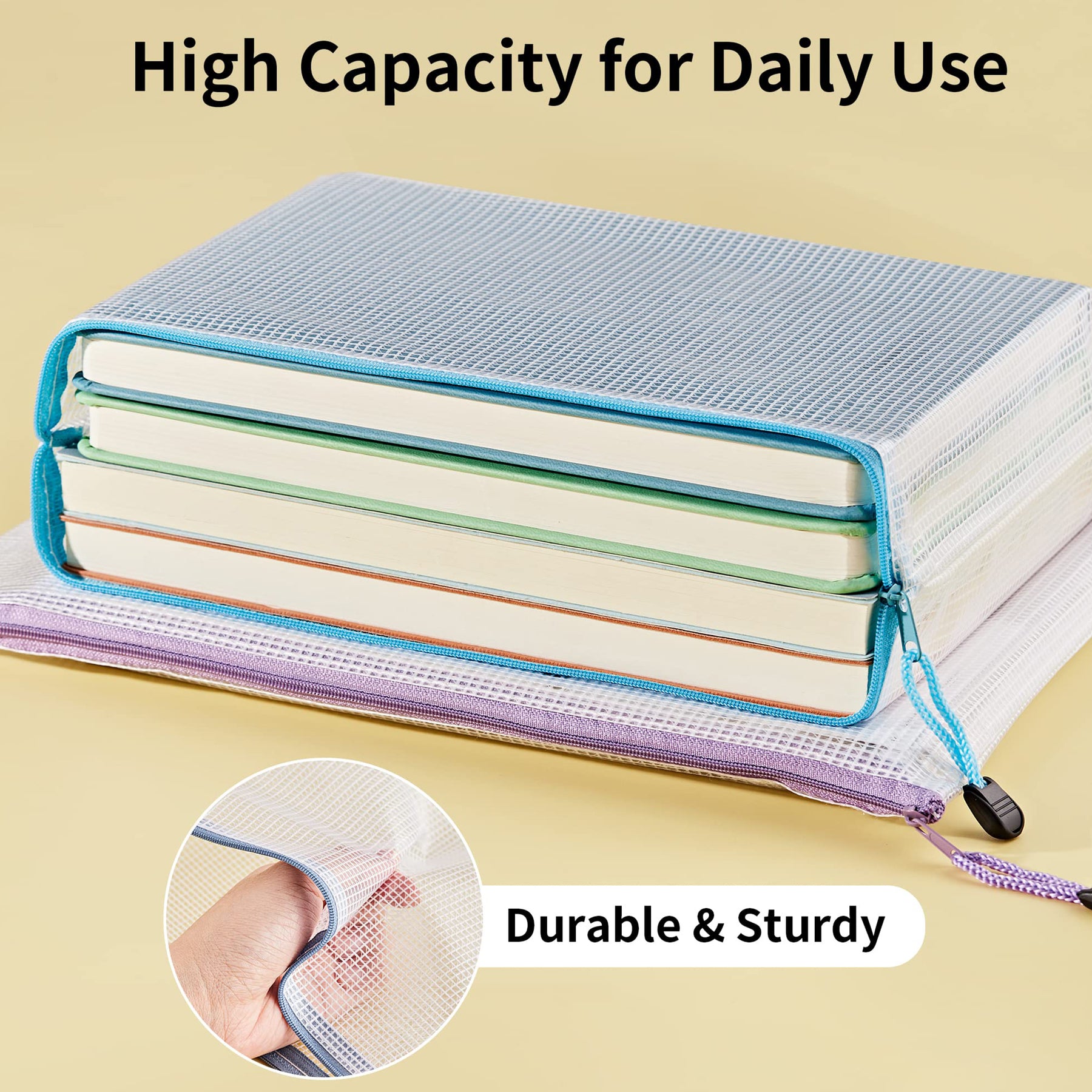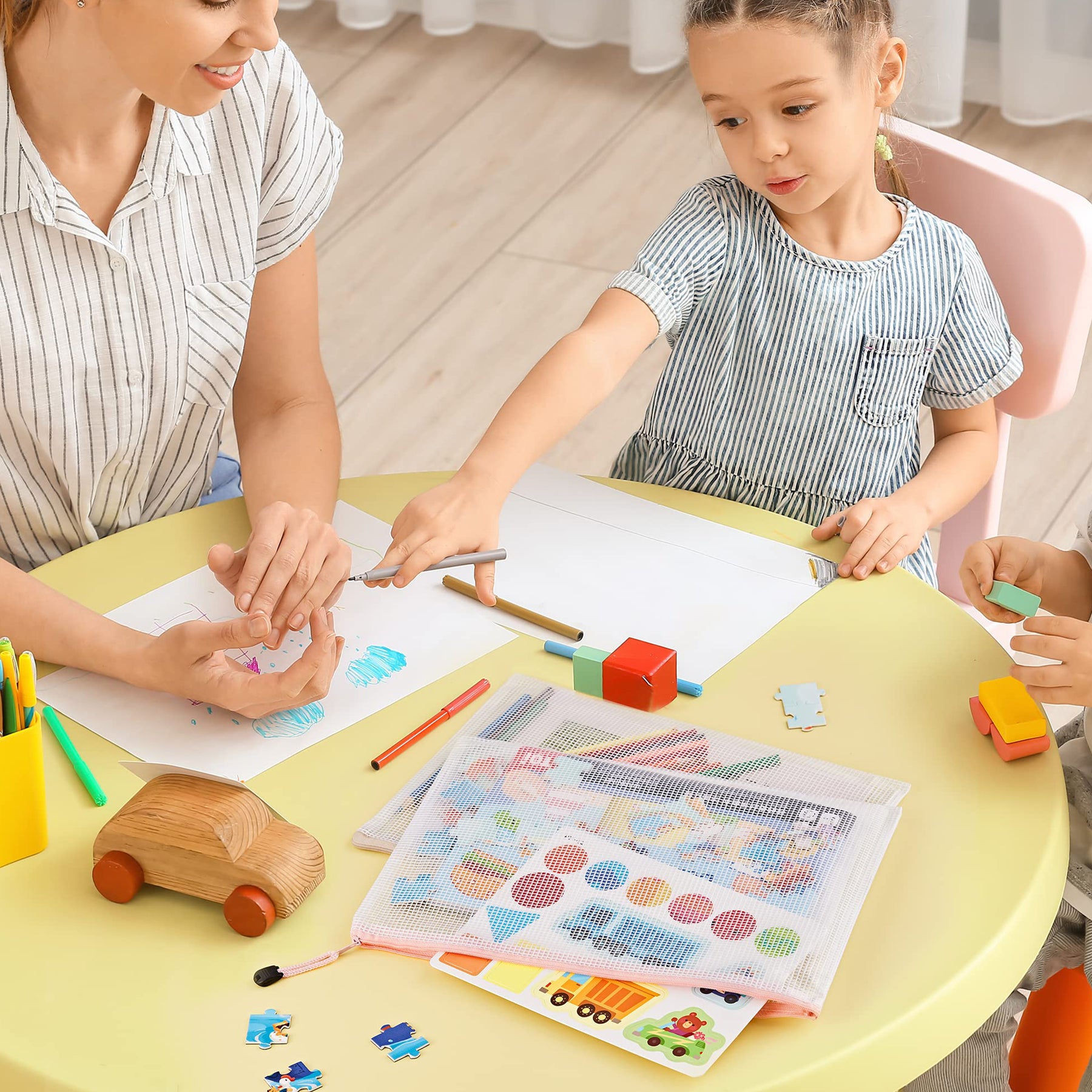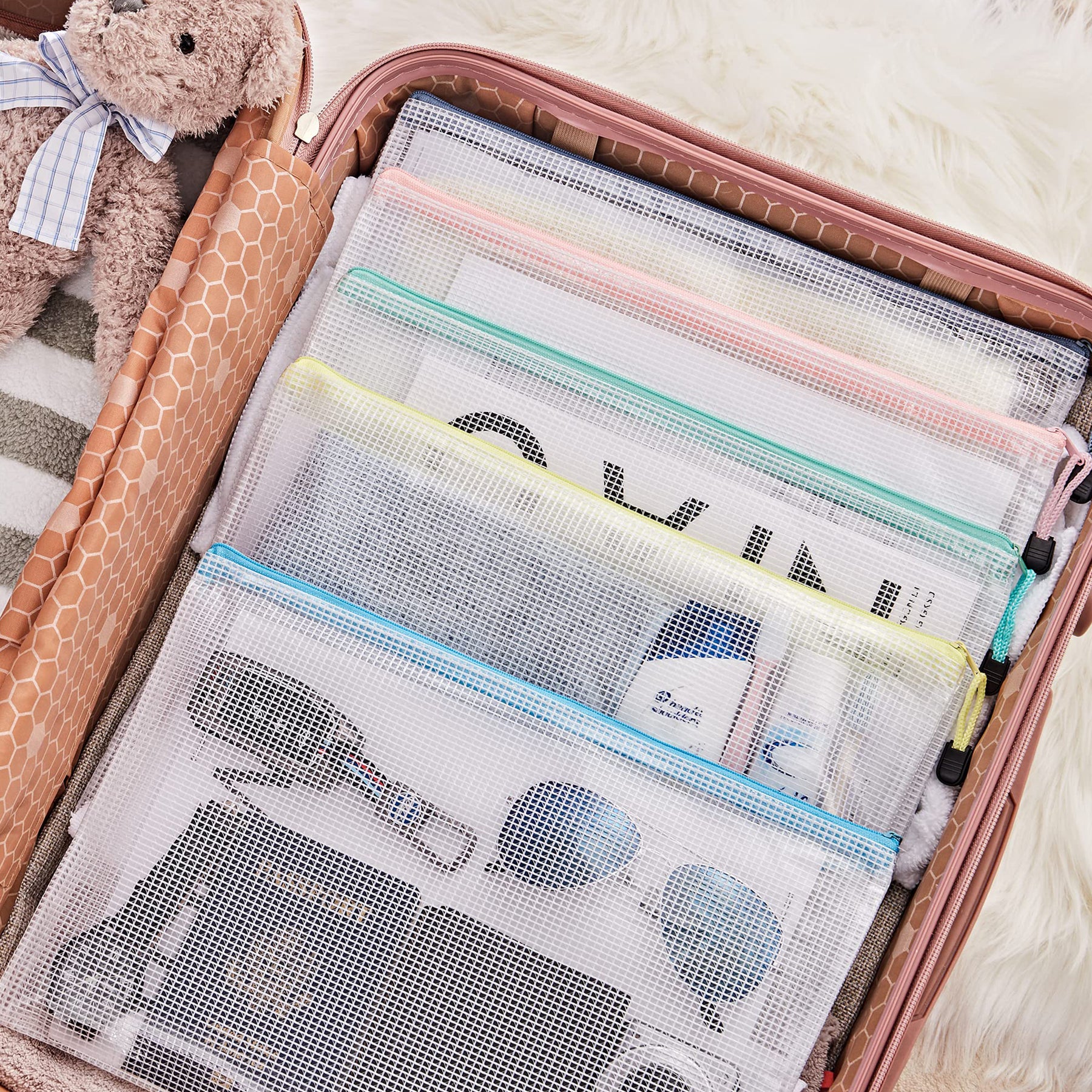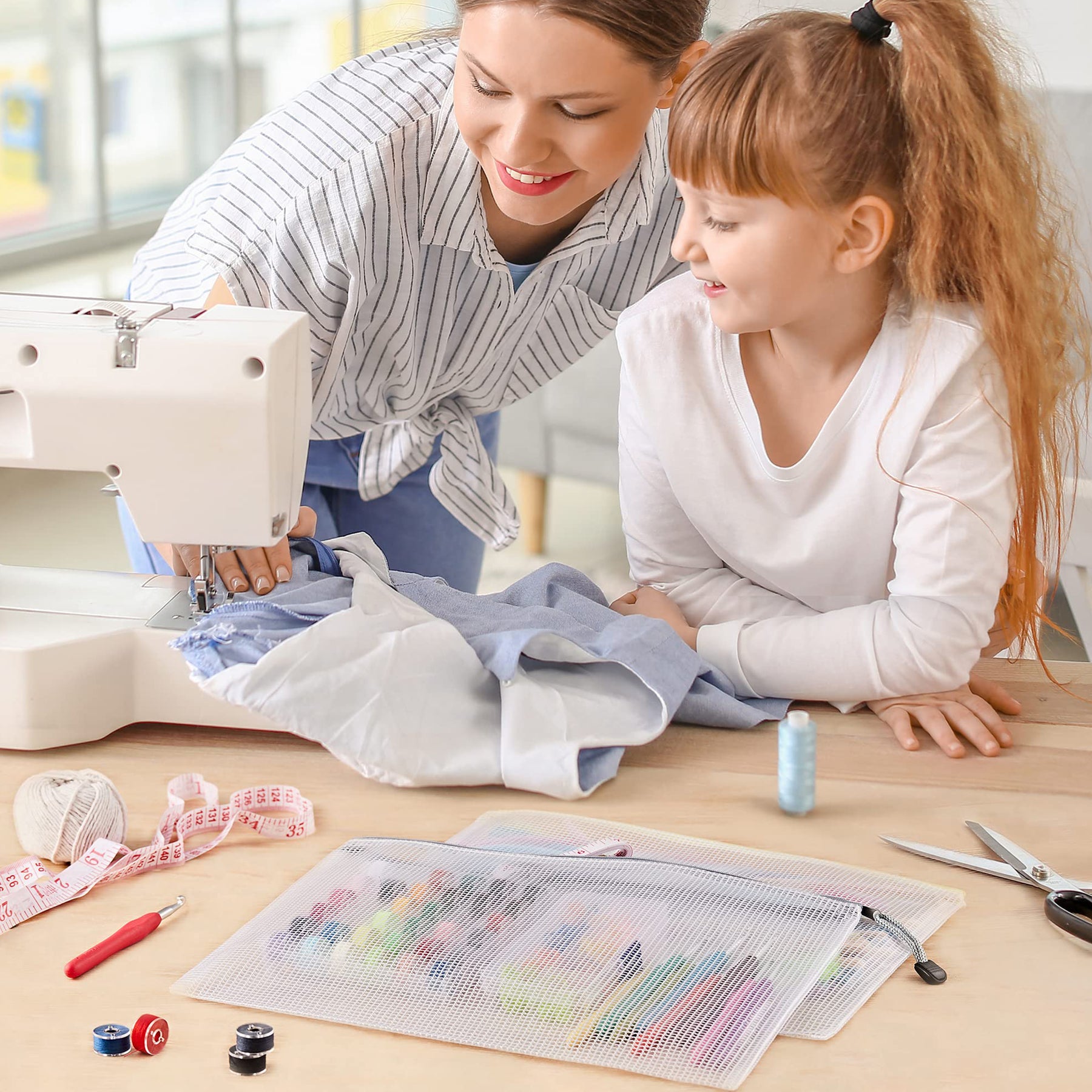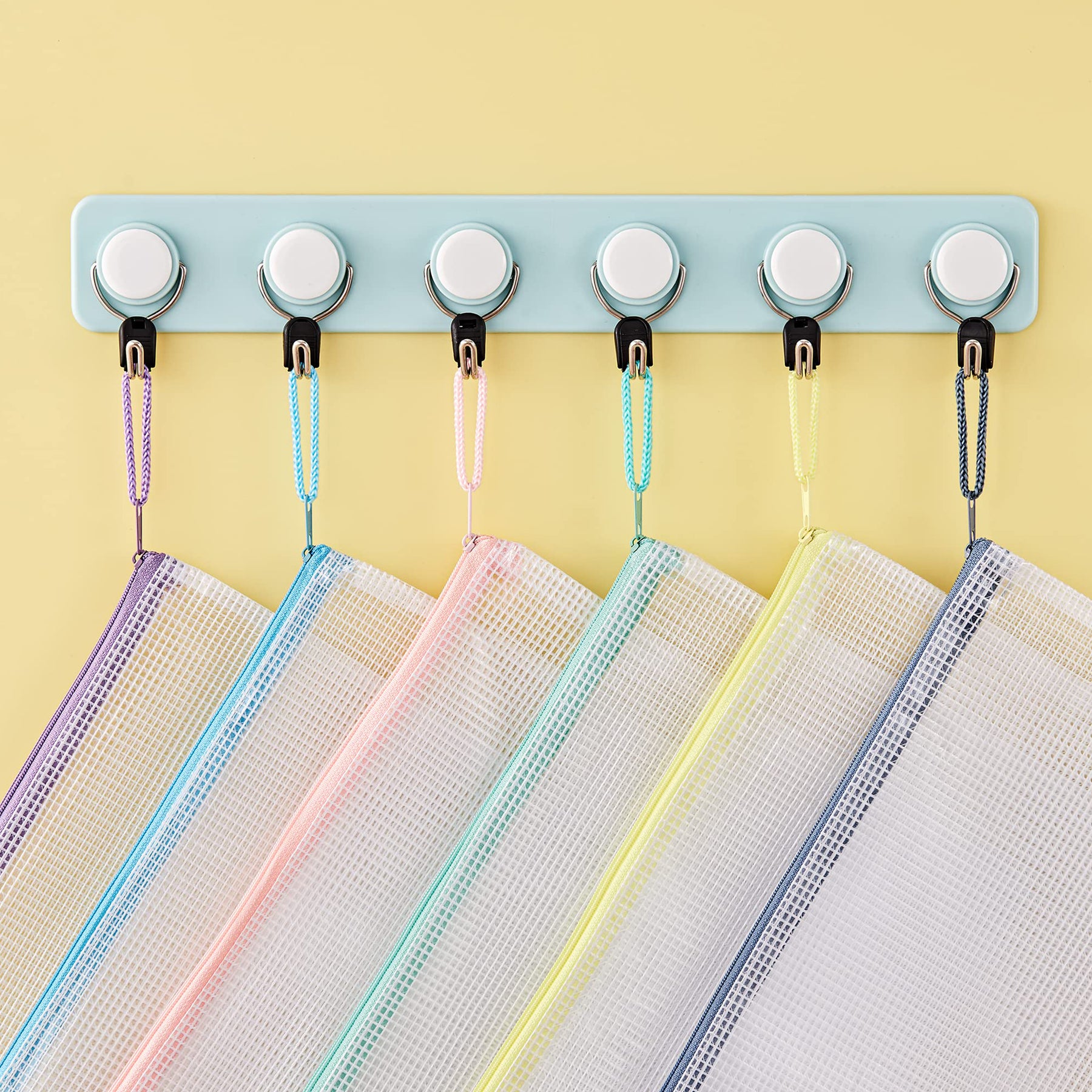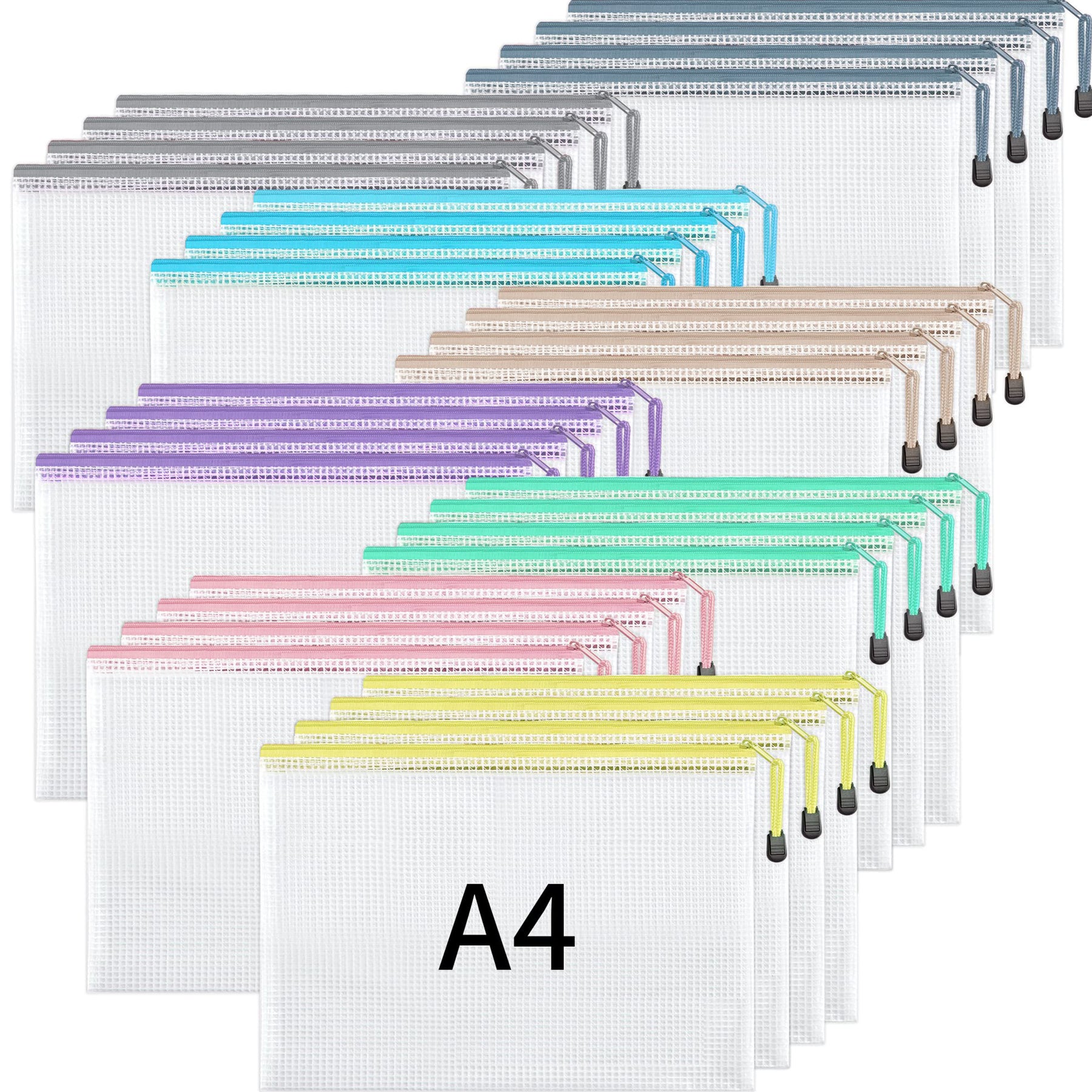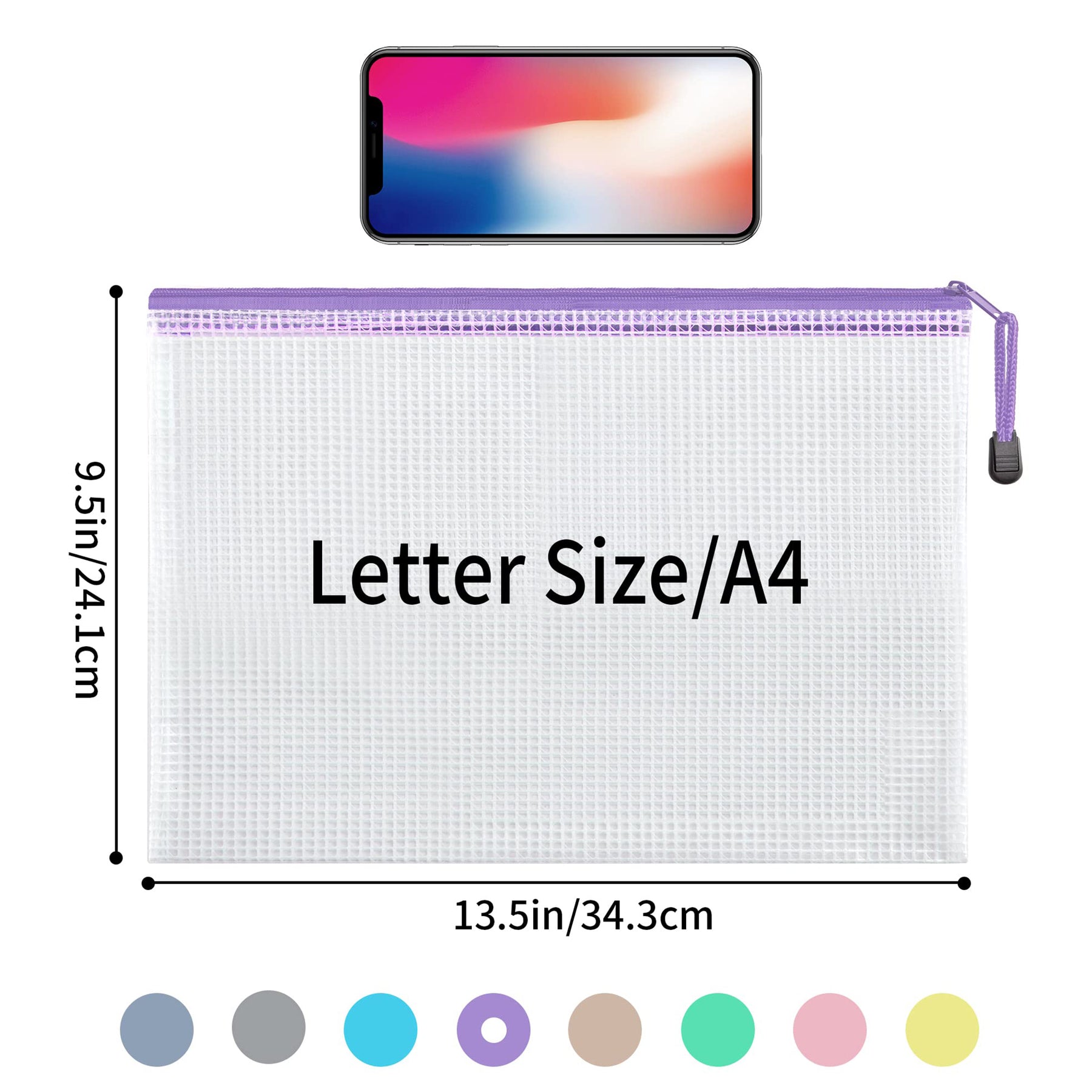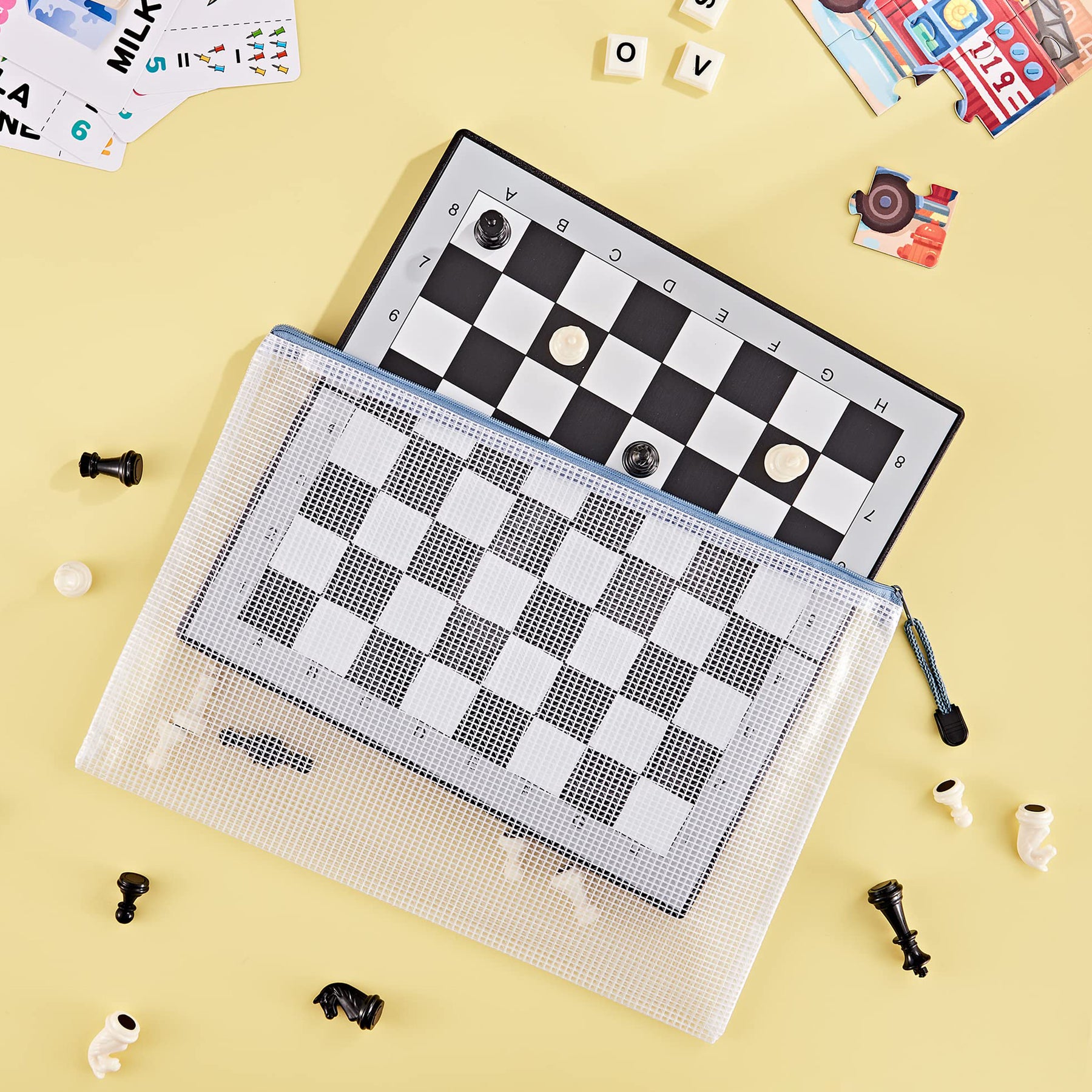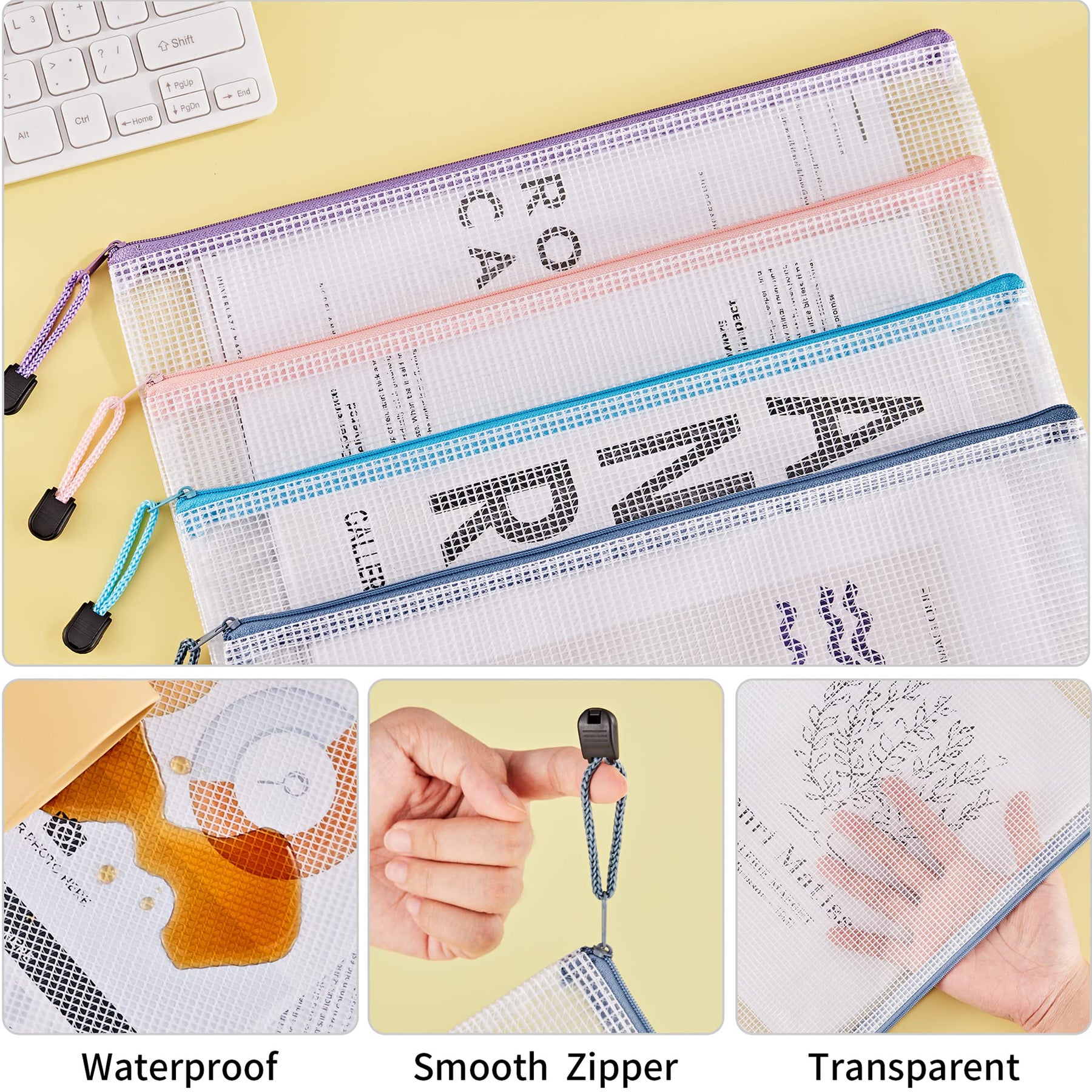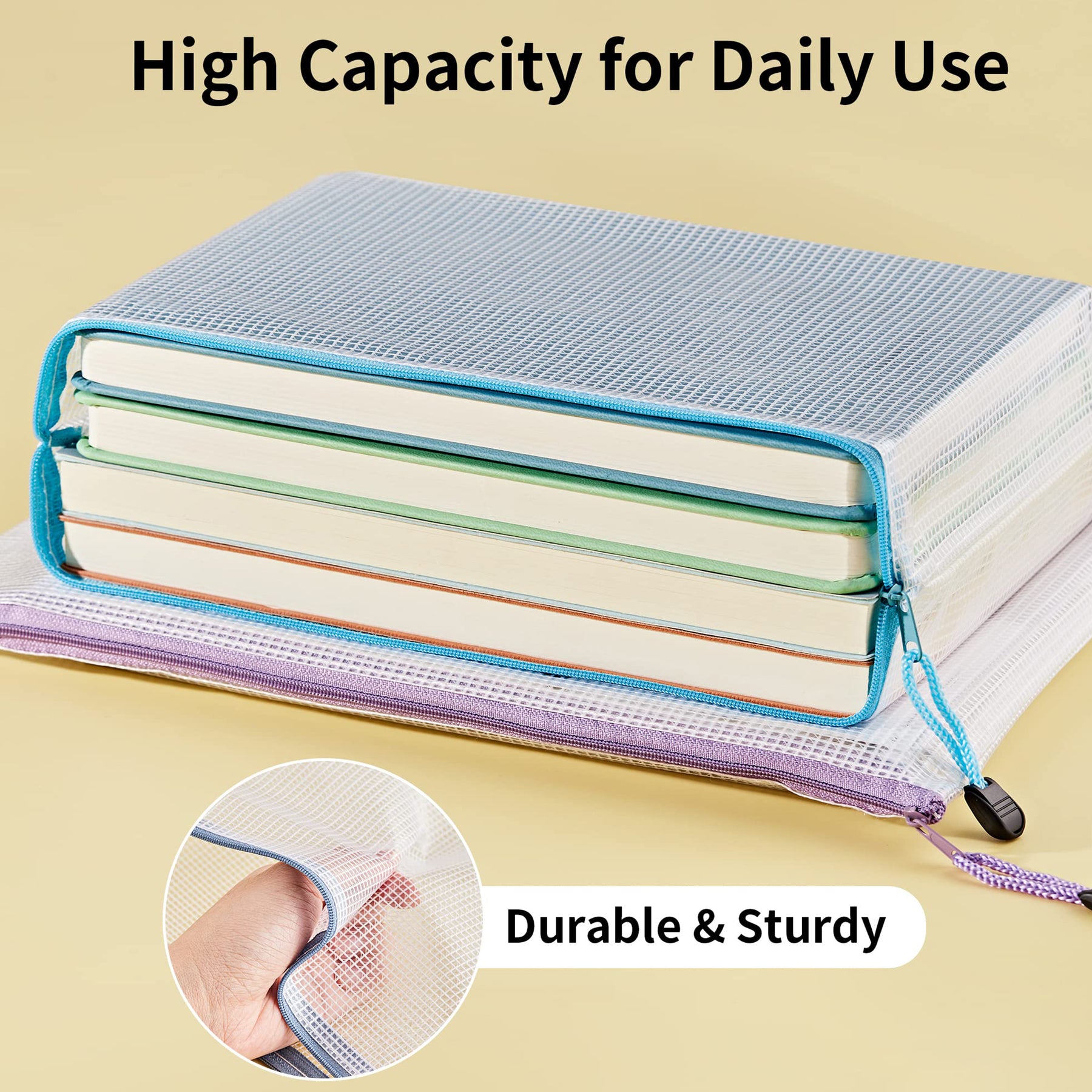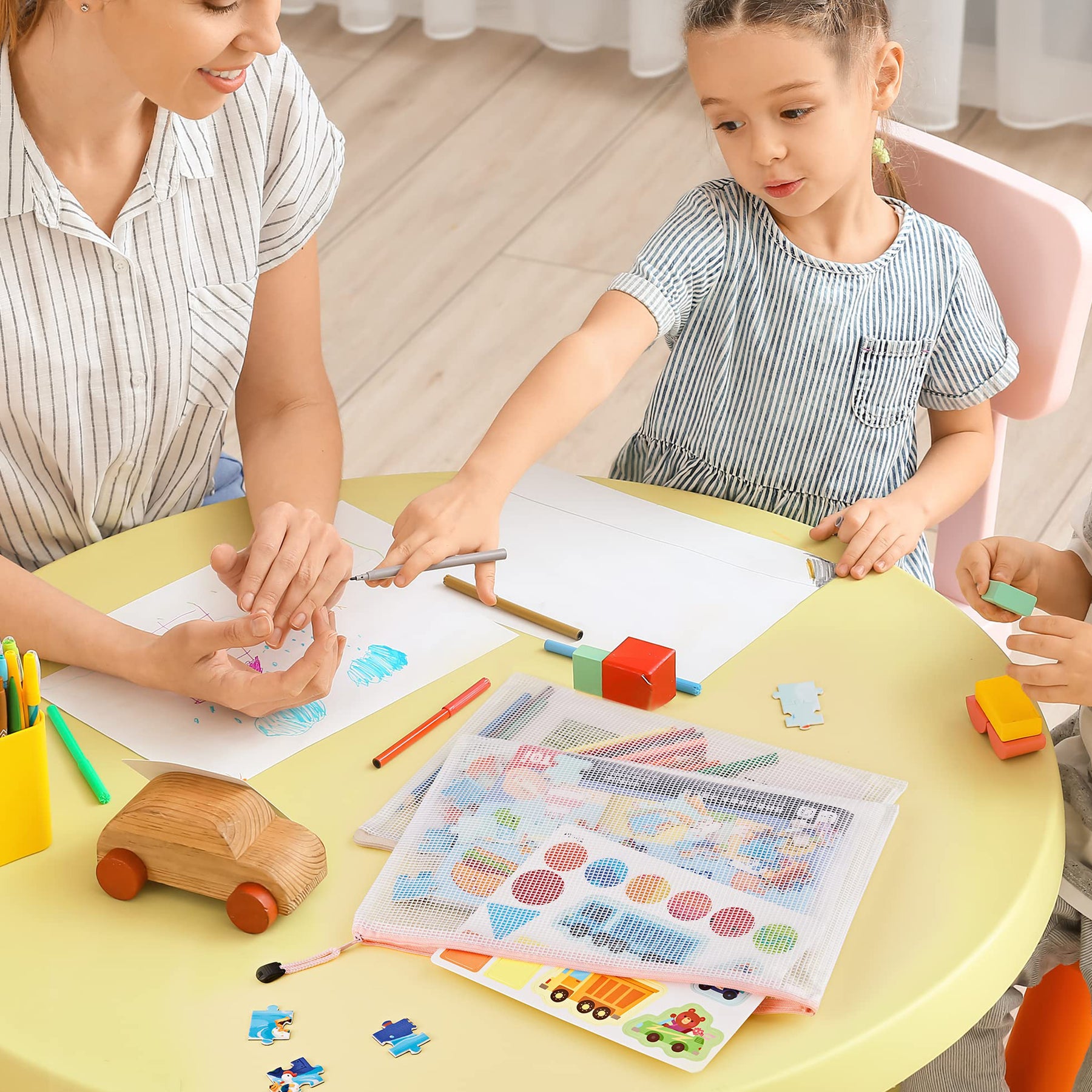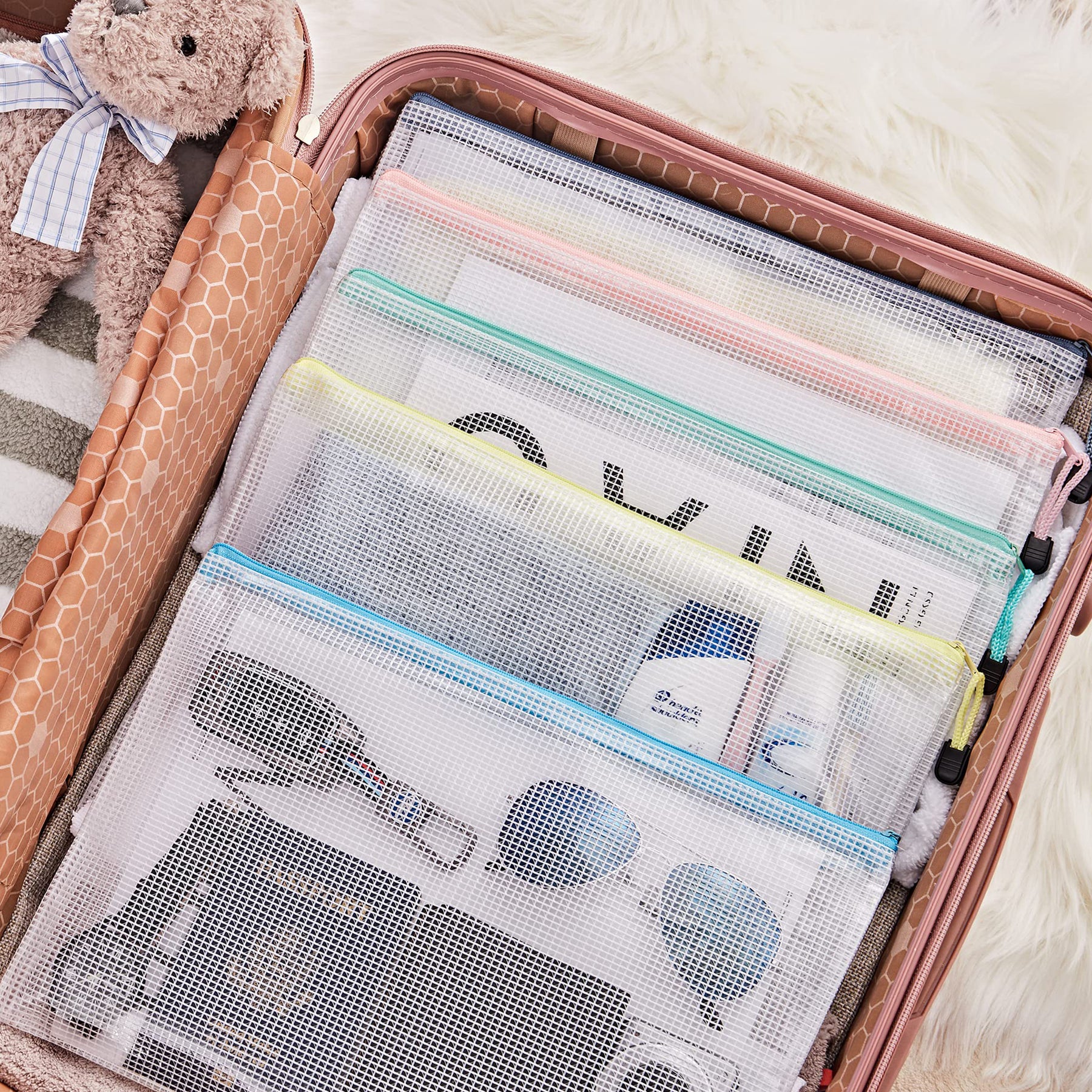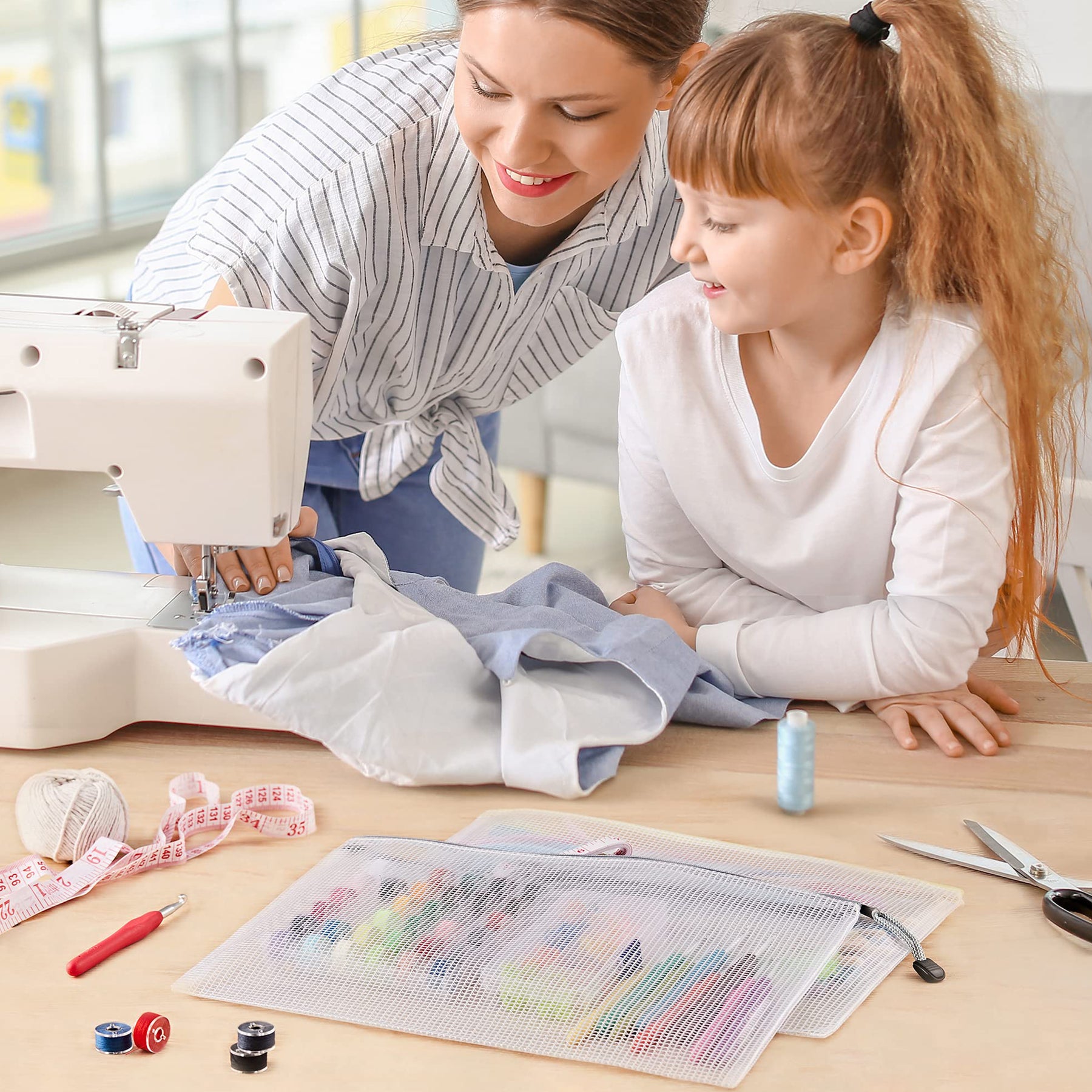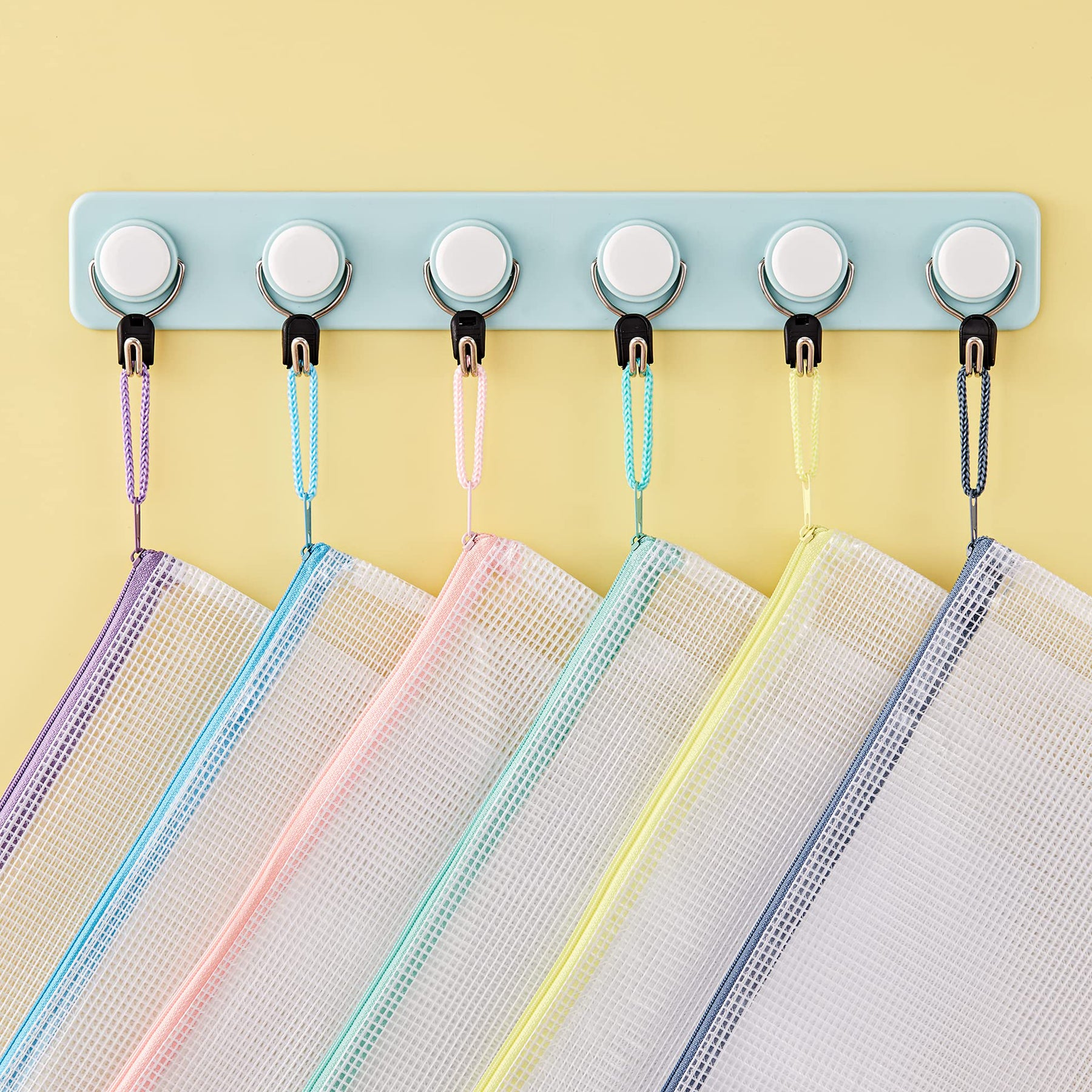 JARLINK 24pcs Mesh Zipper Pouches, A4/Letter Size Waterproof Zipper Bags, 6 Colors, Multipurpose Plastic Document Pouch for School Supplies, Office Supplies, Travel Storage, Puzzles Organize
24 Pcs Zipper Bags - Our package comes in 24 pcs mesh zipper pouches each size is A4/letter size(13.5x9.5in). The soft and beautiful macaron colors add vitality to your study and office so that your organization is no longer boring.

Super Capacity: Our A4-size (13x9in) plastic document pouches provide ample space to store numerous items, aiding you in moving away from bulky storage boxes. They're an excellent solution for organizing office supplies, wooden puzzles, and essentials for business trips.

Versatile Applications: Perfectly suited for a range of uses, these pouches are your ideal partner for school, office supplies, puzzle and board game storage, business travel necessities, jewelry, art supplies, cosmetics, bills, and receipts. (Note: Sharp objects may damage the zip bags.)

Easy to Clean: Protect your items from water and dirt with our waterproof bags (excluding zipper area). The see-through design allows for easy content identification, and the pouches can be swiftly cleaned with a damp cloth or soapy water.

Reusable Material: Our organizer bags are crafted from durable, soft PVC plastic, boasting properties like water resistance, tear resistance, safety, and non-toxicity. With a thicker construction than similar products, these reusable zipper bags serve as a greener alternative to disposable options.
Worldwide free shipping We use DHL Express for worldwide shipping. Delivery time is usually 2-4 working days. NB: For Countries outside EU buying items ex. VAT, be aware you have to pay import taxes according to the laws of that specific country. In case of returns we are not able to return any duties or taxes, as this is paid to and handled directly between you (the customer) and your country. Return policy If you want to change a product into another size, color etc, please contact us so we are able to reserve the new item in our stock immediately. You are always entitled to an exchange or refund within 30 days after you have received your package, as long as the item has not been used. All original packaging, price labels etc. shall be returned with the product without having been tampered with.
We have linked to Amazon.com. Just click the button "Buy it on Amazon", and then place the order on Amazon.
Please contact customer support at support@ijarlink.com.
You can send email to our email address support@ijarlink.com. Or you can contact us on our official Facebook and Instagram.