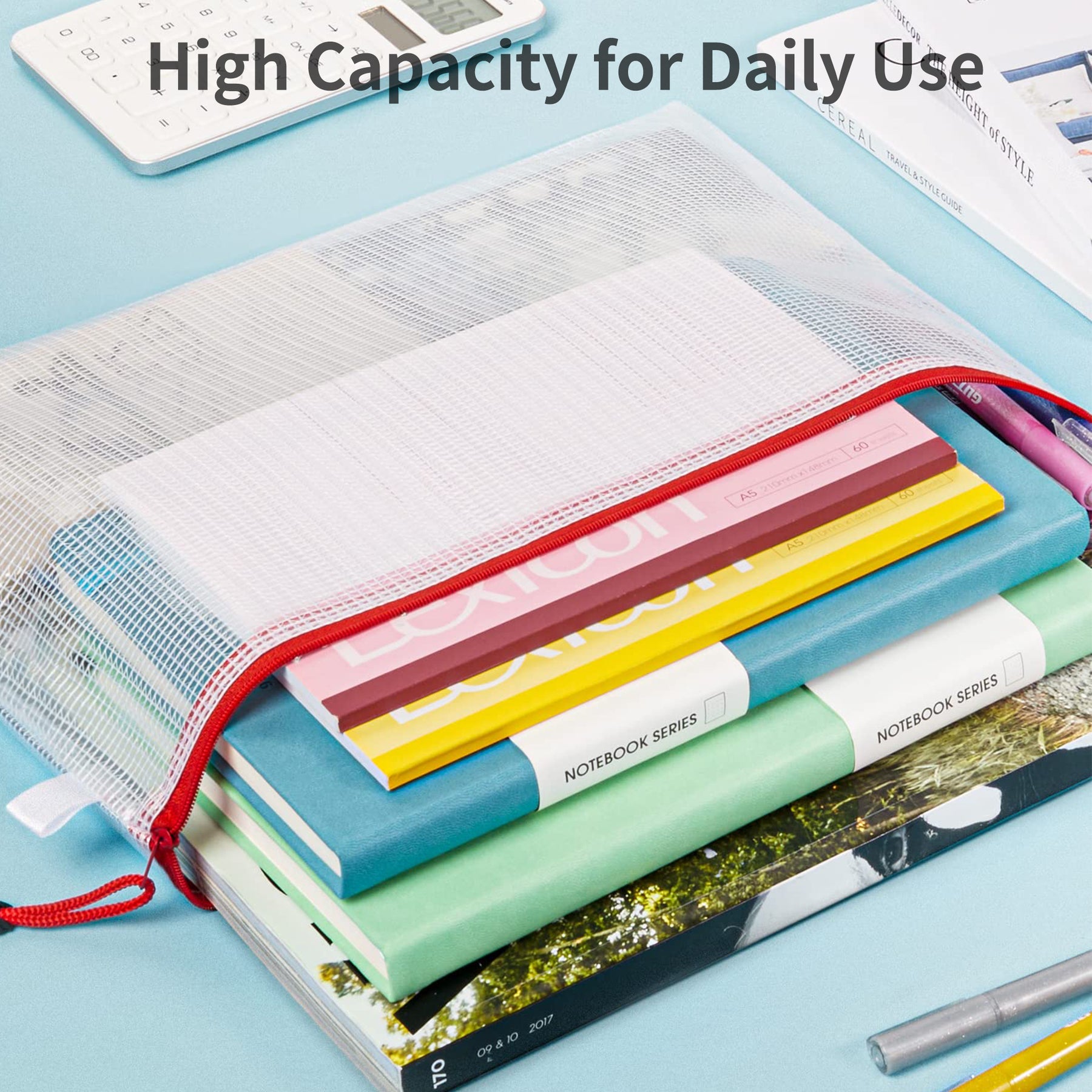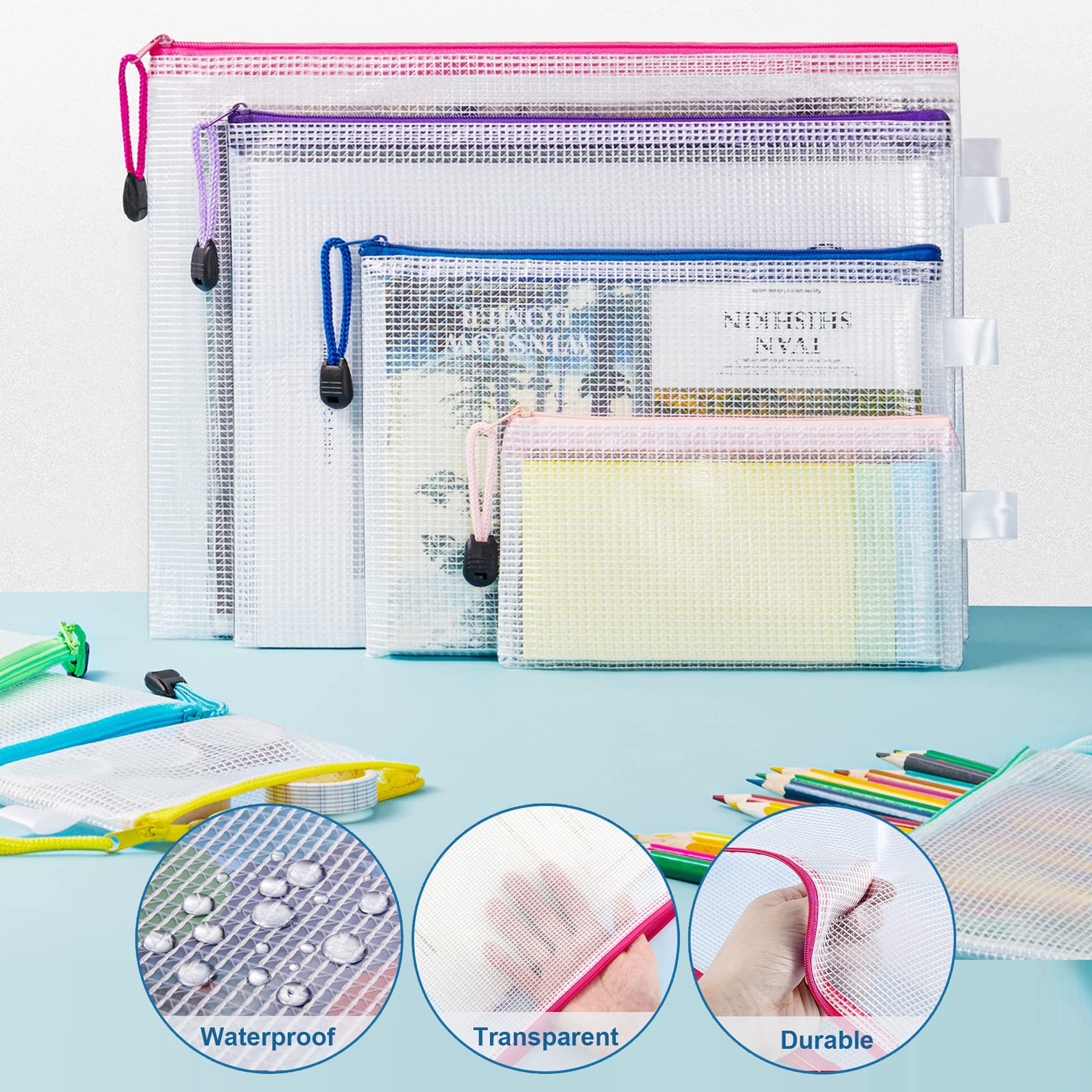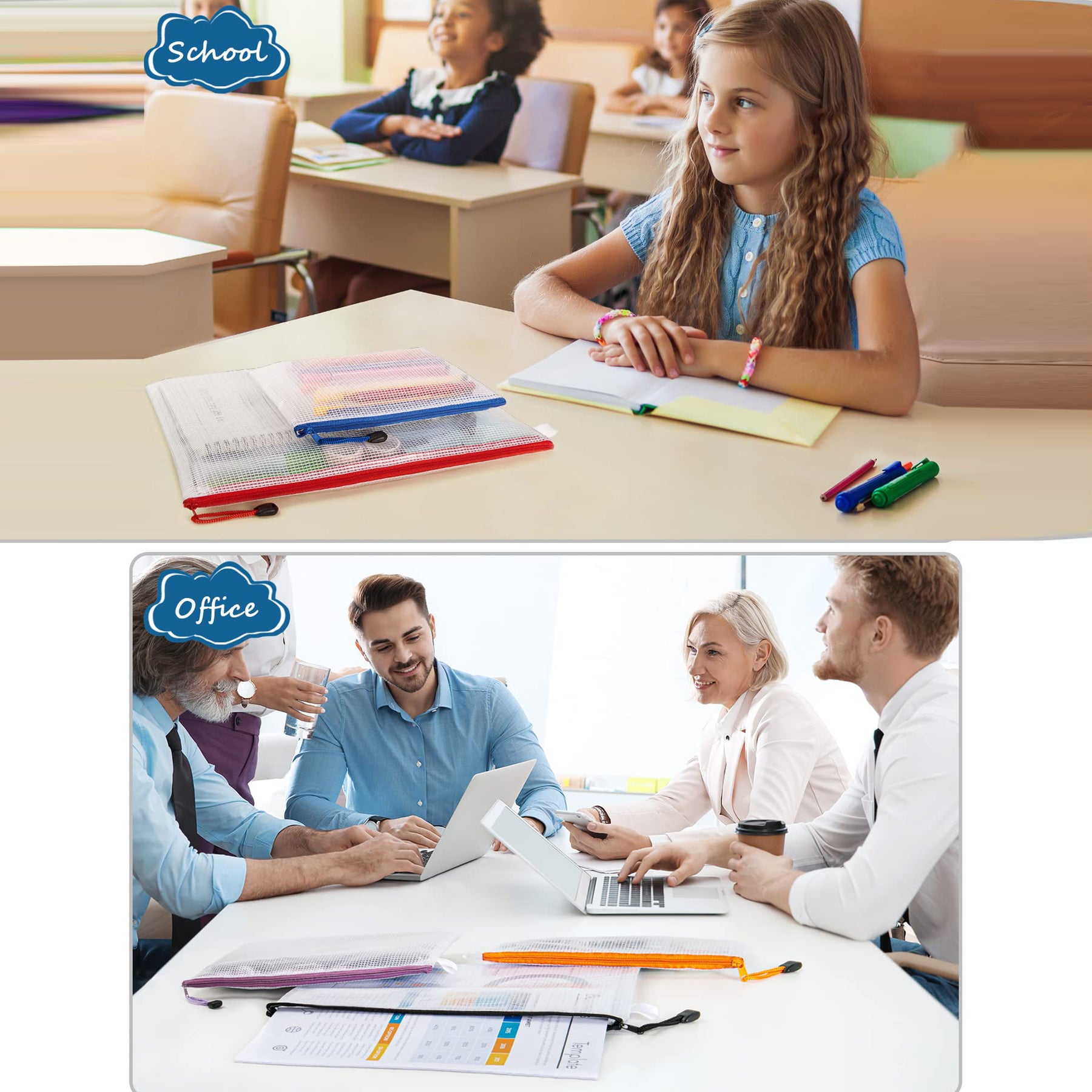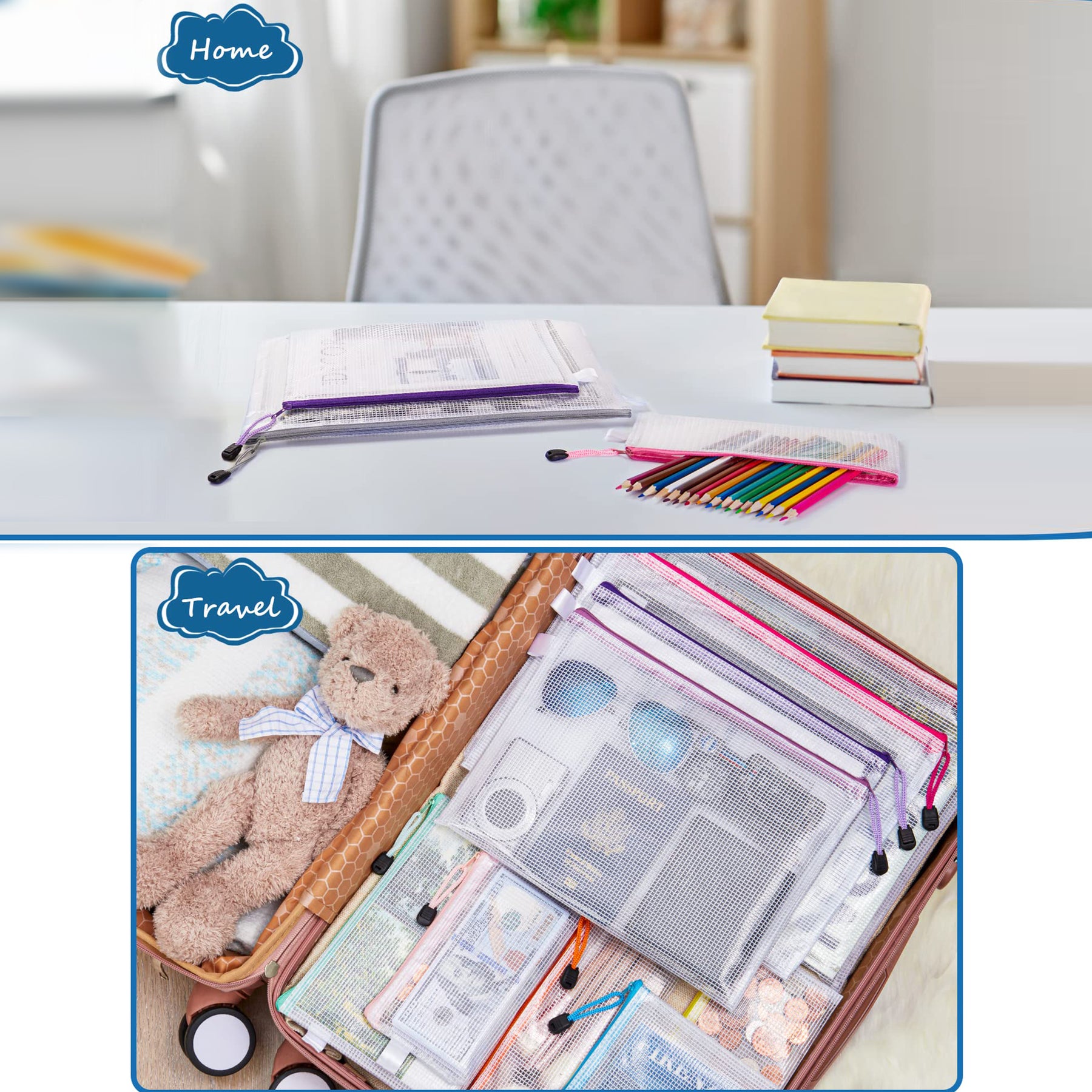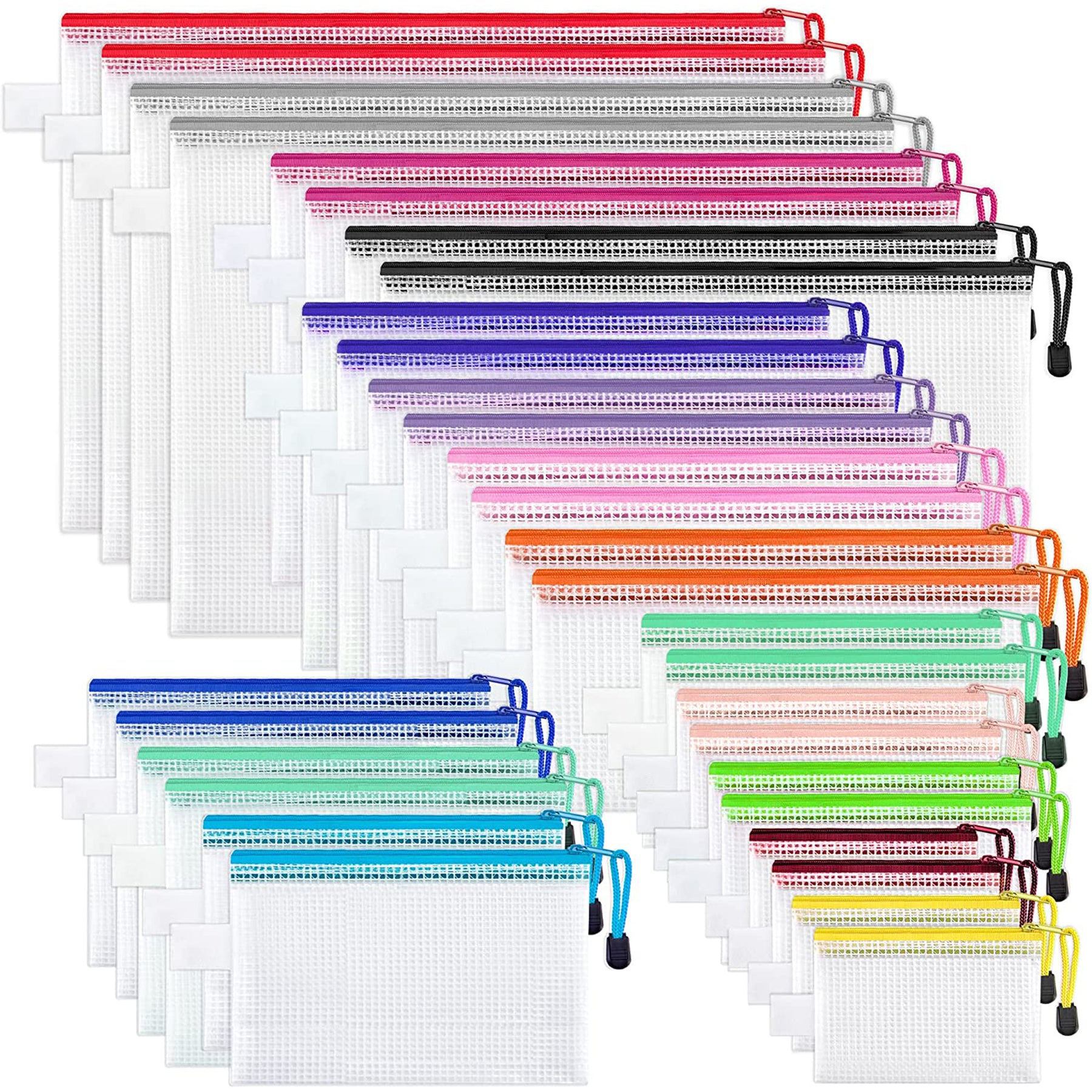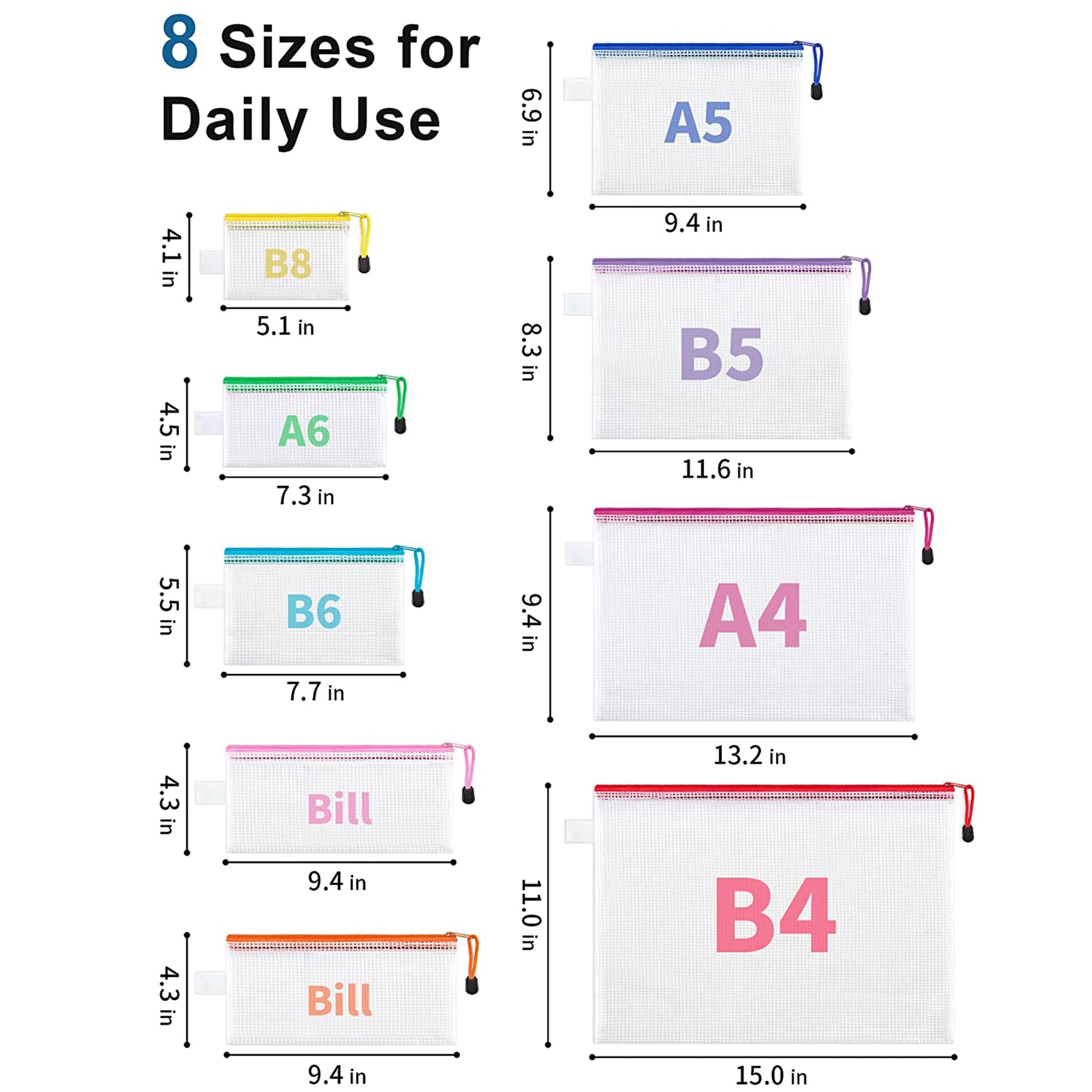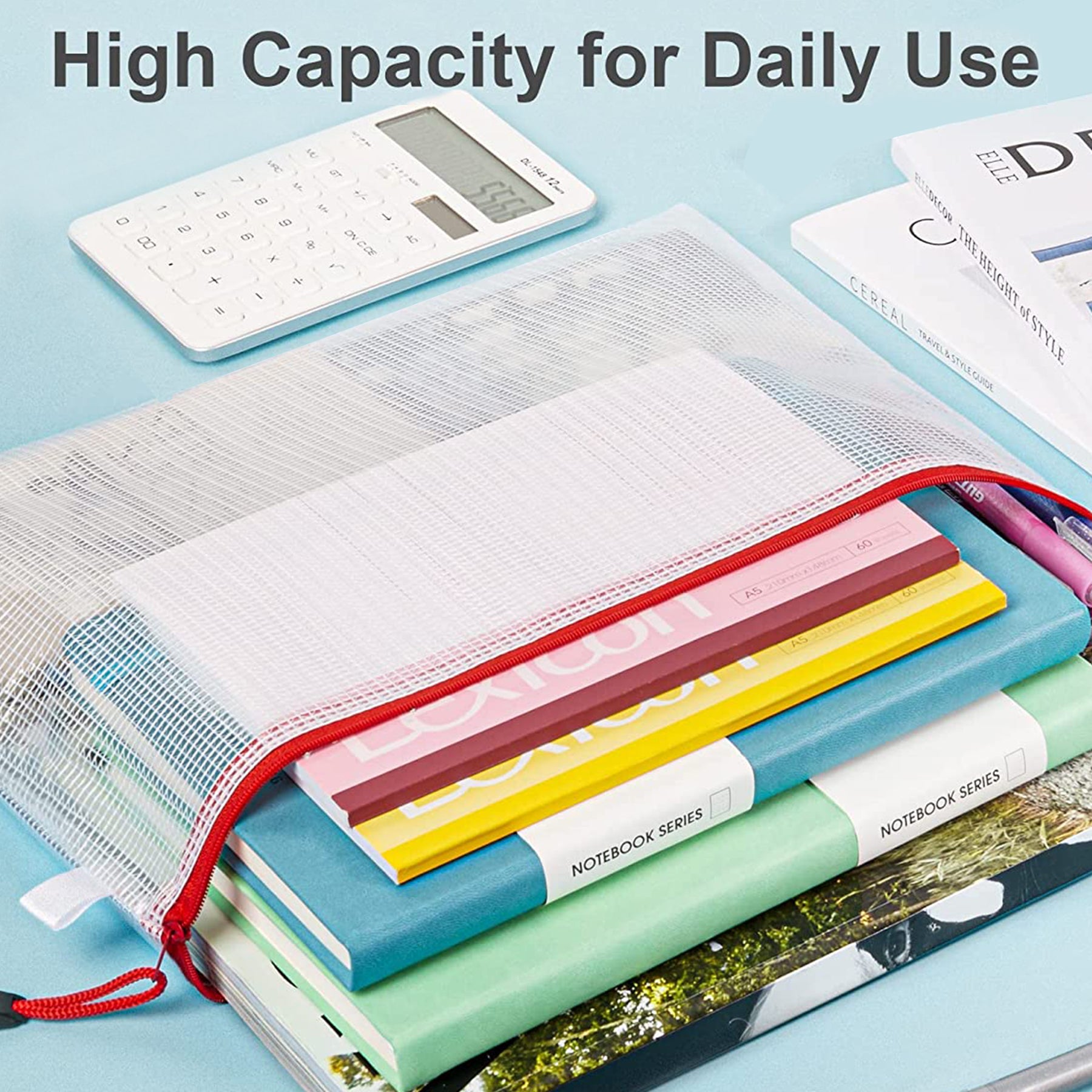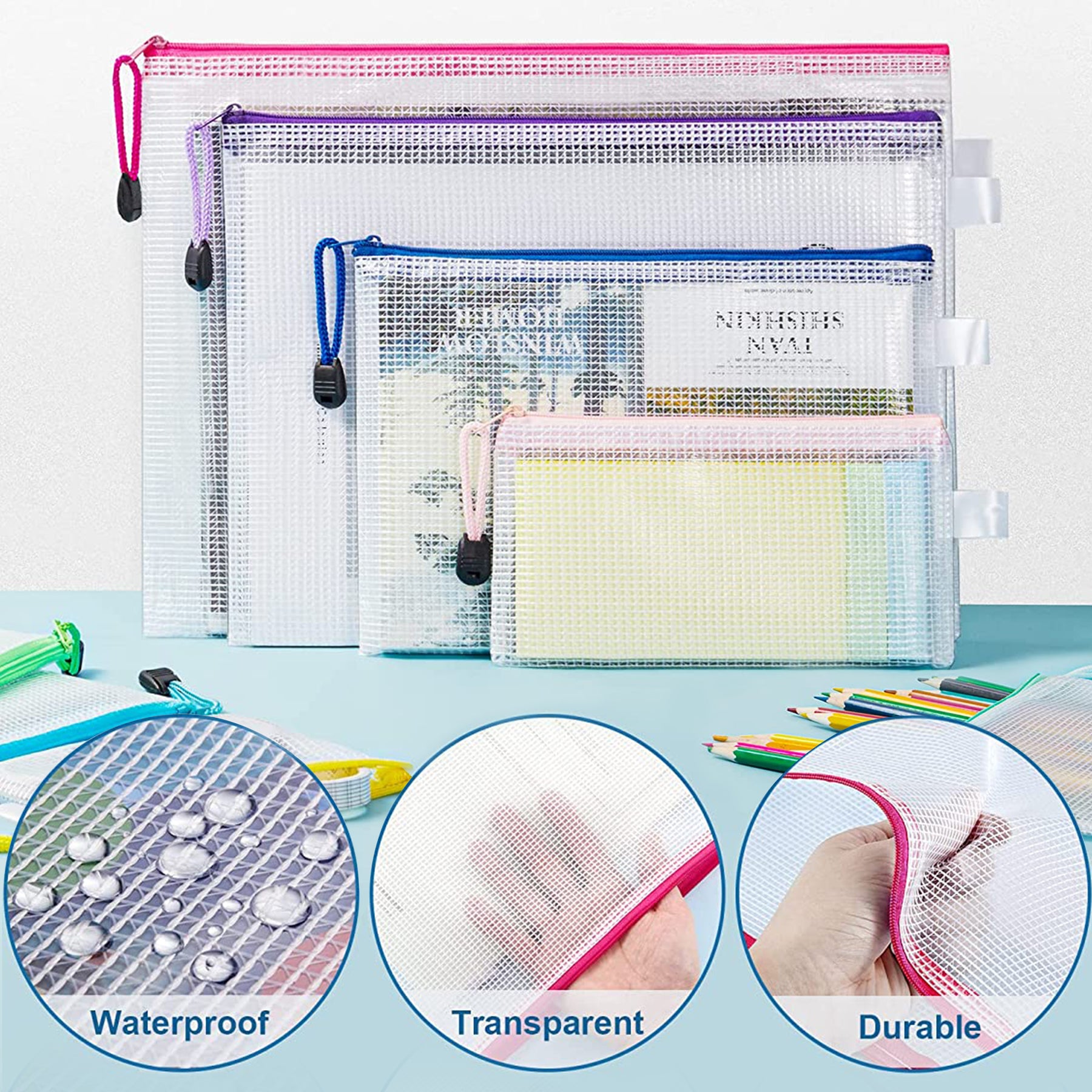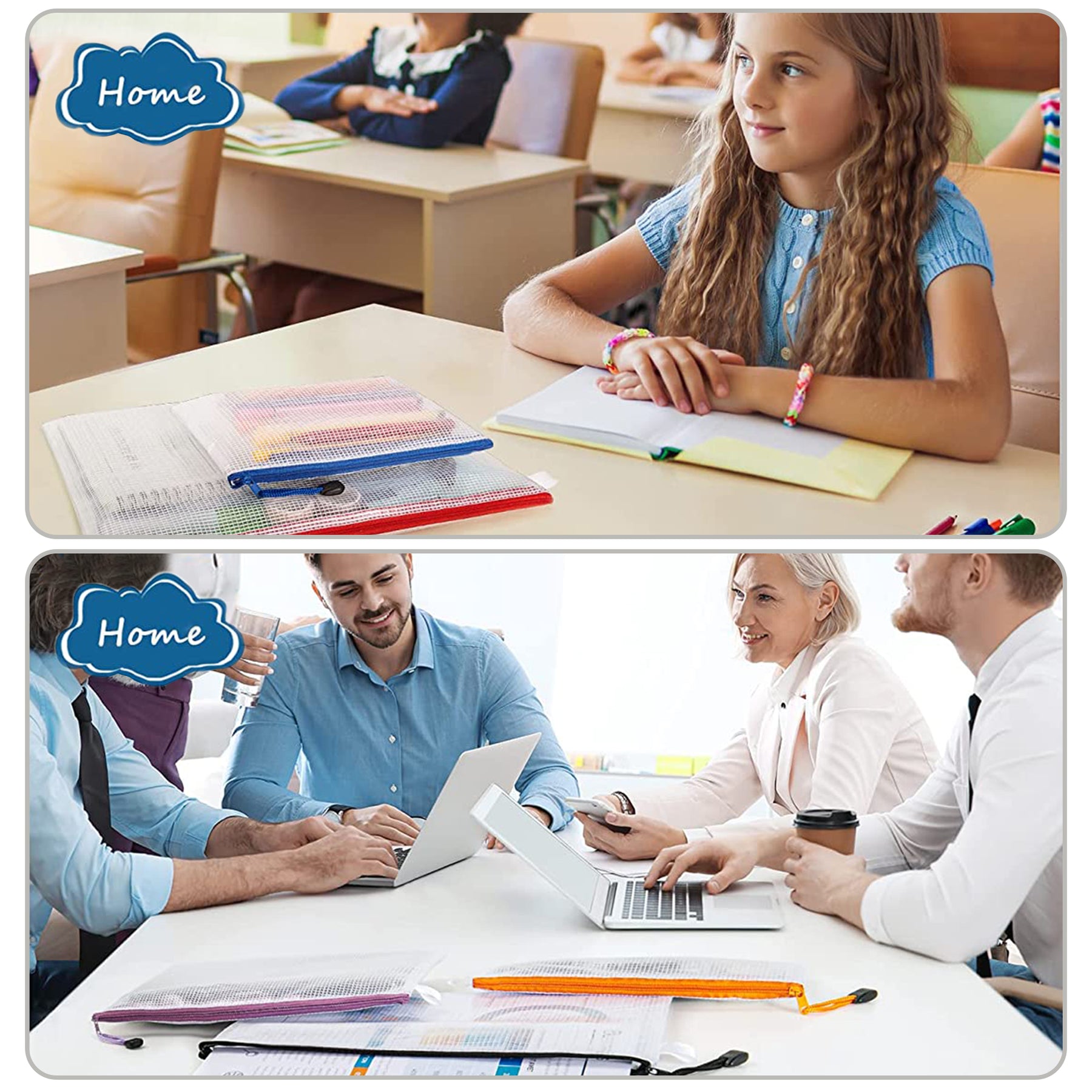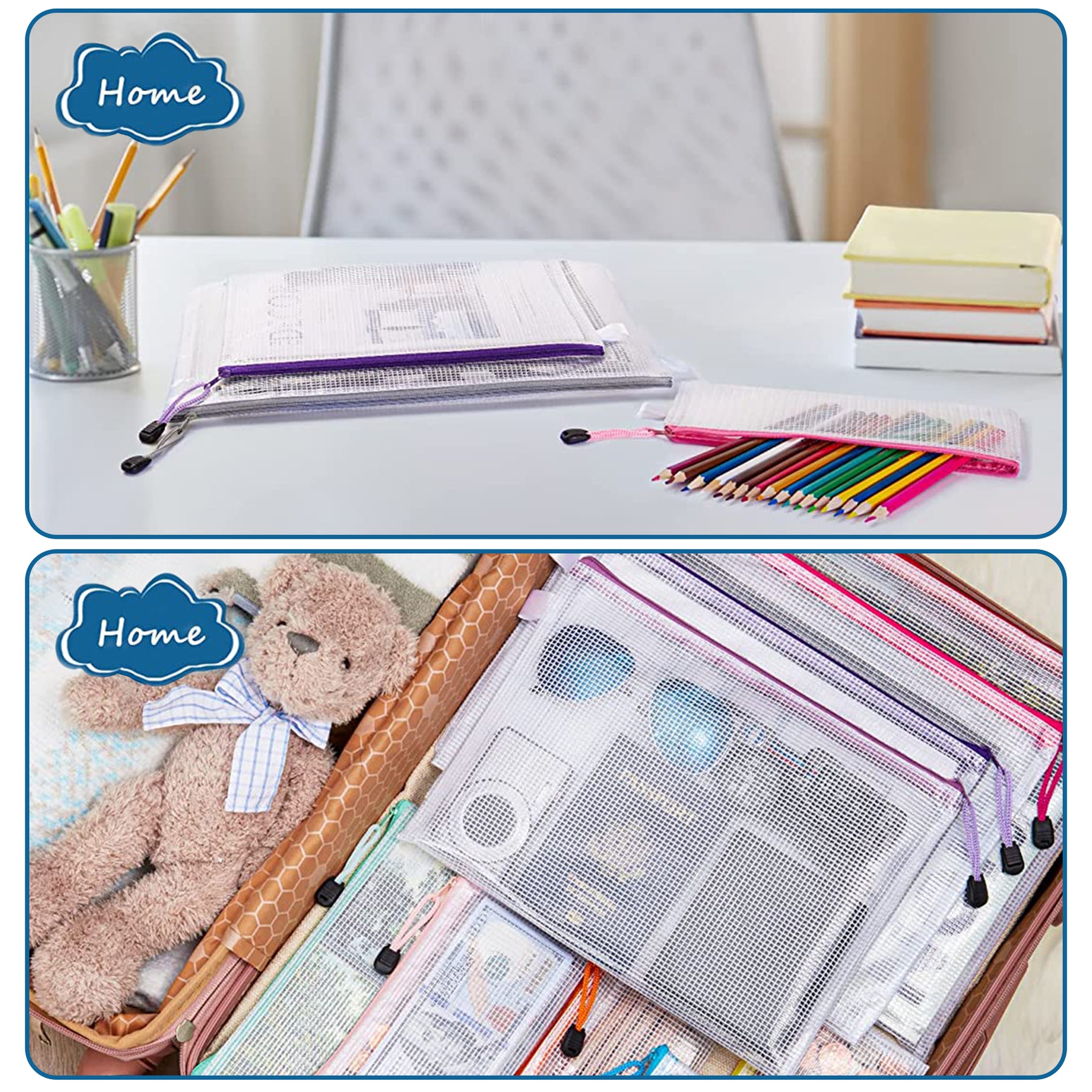 JARLINK 24pcs Mesh Zipper Pouch 12 Colors, 8 Sizes Waterproof Zipper Bags for Board Games Storage, Organization Pouches for School Supplies, Office Appliances, Cosmetics, and Travel Accessories
24 Pcs Zipper Bags - The package includes 24pcs zipper organizer bags in 8 sizes: B4 (15×11 inches), A4 (13.2×9.4inch), B5 (11.6×8.3 inches), A5 (9.4×6.9 inches), B6 (7.7×5.5 inches), A6 (7.3×4.5 inches), Bills (9.4×4.3 inches), B8 (5.1×4.1 inches).

Colorful Zipper Pouch: 12 assorted colors allow you to organize and sort the items according to colors easily. The bright colors add vitality to your study and office so that your organization is no longer boring.

100 Different Uses: Multi-size zipper pouches are an ideal choice for different needs, like class sup, school, office, board games storage, puzzles, travel, art supplies, cosmetics, jewelry, bills, receipts, and more. (Note: Sharp objects may damage the zip bags.)

Waterproof & Translucent: Waterproof bags keep your items from water spills and dirt. (except for the zipper part) A translucent zippered bag keeps your privacy from revealing, but still keeps the contents of the bag identifiable without opening it.

Reusable Quality: These organizer bags are made of durable and soft plastic PVC that is safe and thicker than similar products and can be used repeatedly. The metal zipper glides smoothly, which is sturdy and does not easy to fall off.
Worldwide free shipping We use DHL Express for worldwide shipping. Delivery time is usually 2-4 working days. NB: For Countries outside EU buying items ex. VAT, be aware you have to pay import taxes according to the laws of that specific country. In case of returns we are not able to return any duties or taxes, as this is paid to and handled directly between you (the customer) and your country. Return policy If you want to change a product into another size, color etc, please contact us so we are able to reserve the new item in our stock immediately. You are always entitled to an exchange or refund within 30 days after you have received your package, as long as the item has not been used. All original packaging, price labels etc. shall be returned with the product without having been tampered with.
We have linked to Amazon.com. Just click the button "Buy it on Amazon", and then place the order on Amazon.
Please contact customer support at support@ijarlink.com.
You can send email to our email address support@ijarlink.com. Or you can contact us on our official Facebook and Instagram.