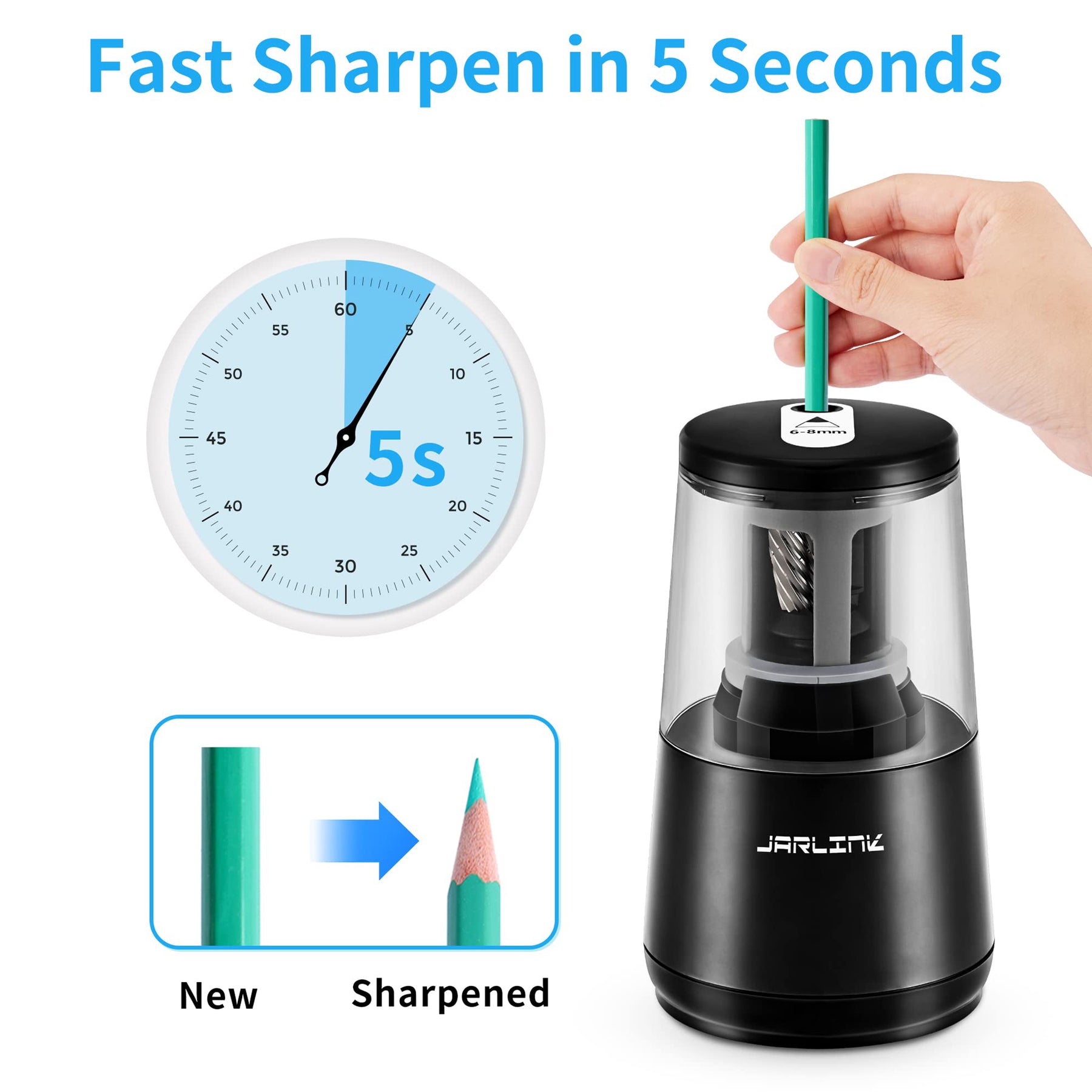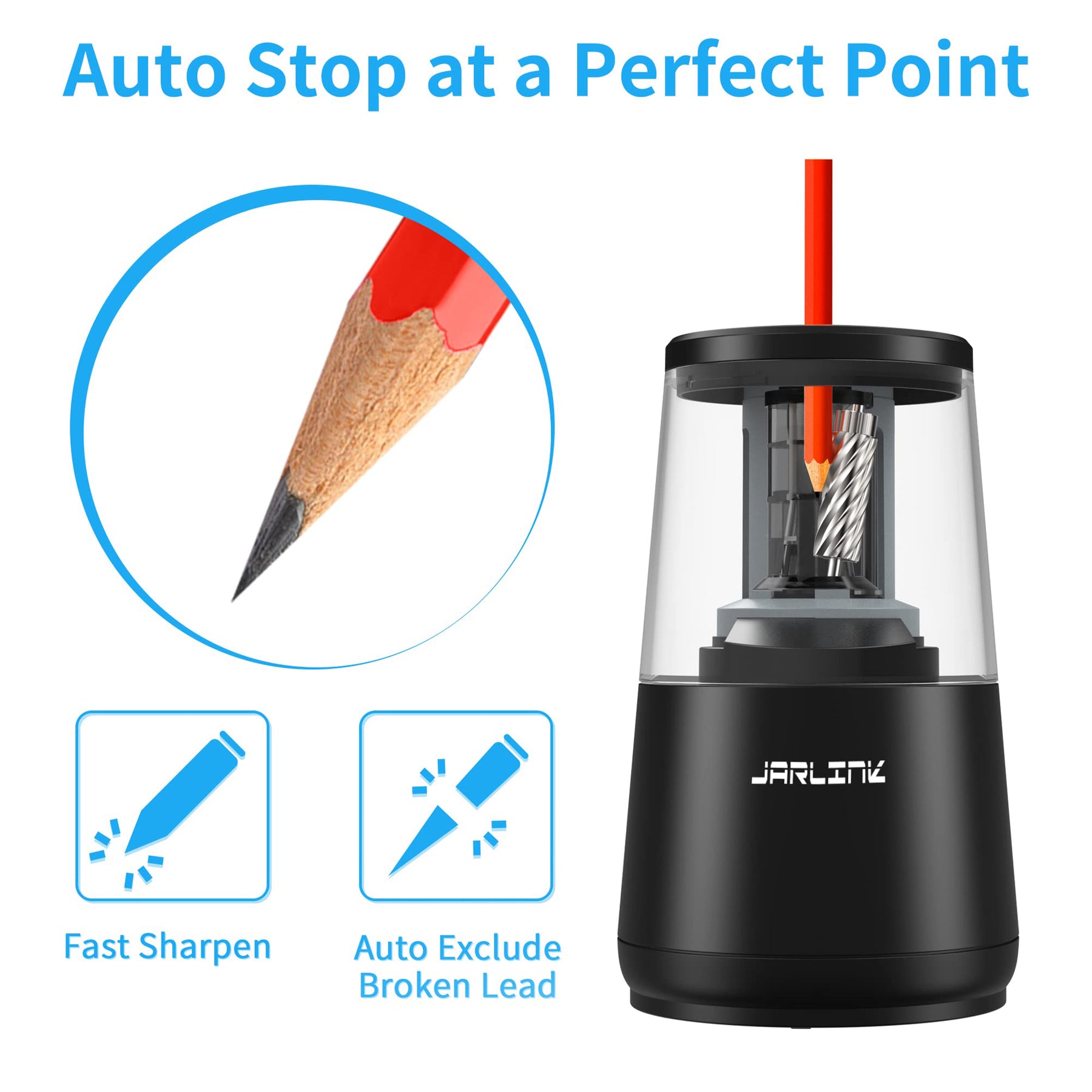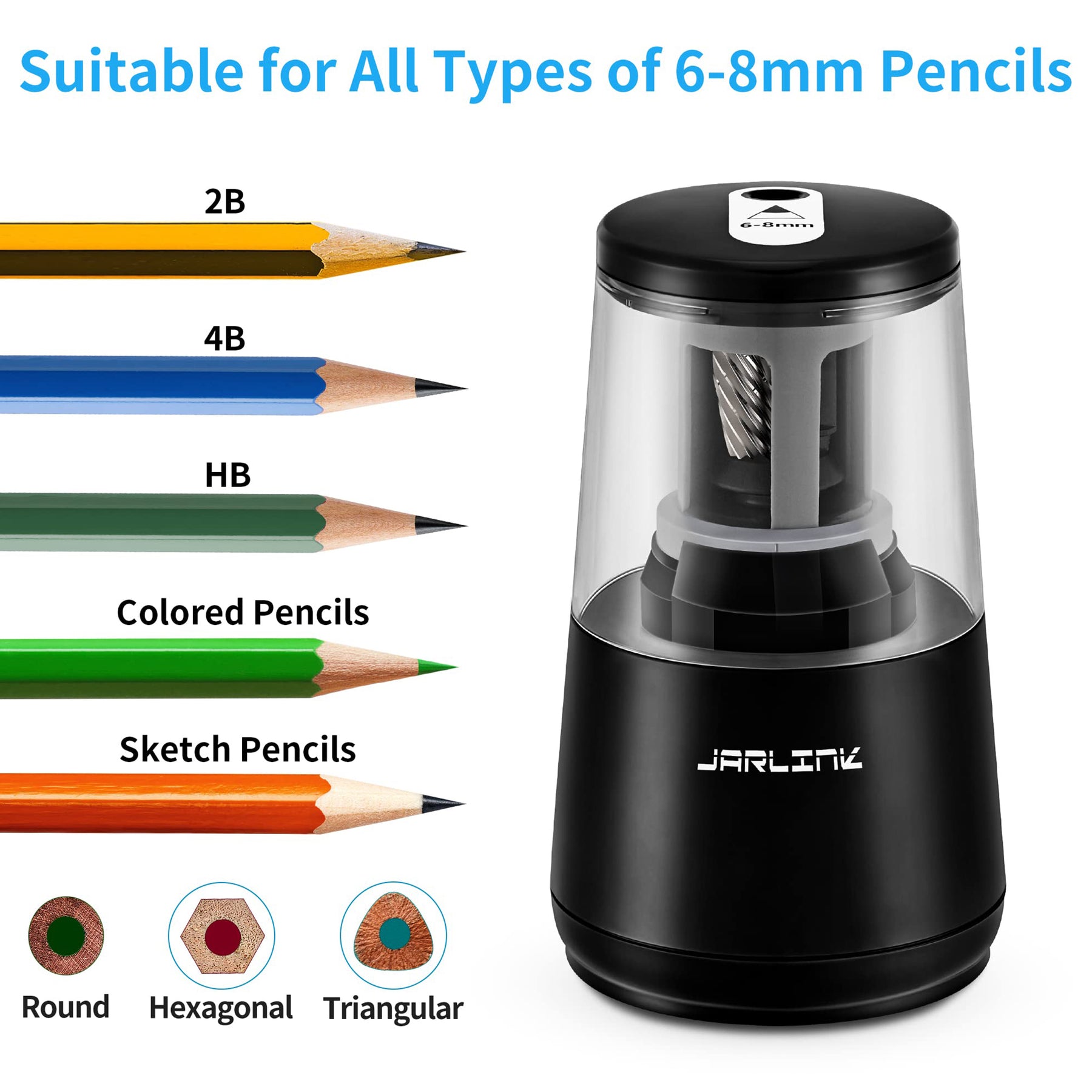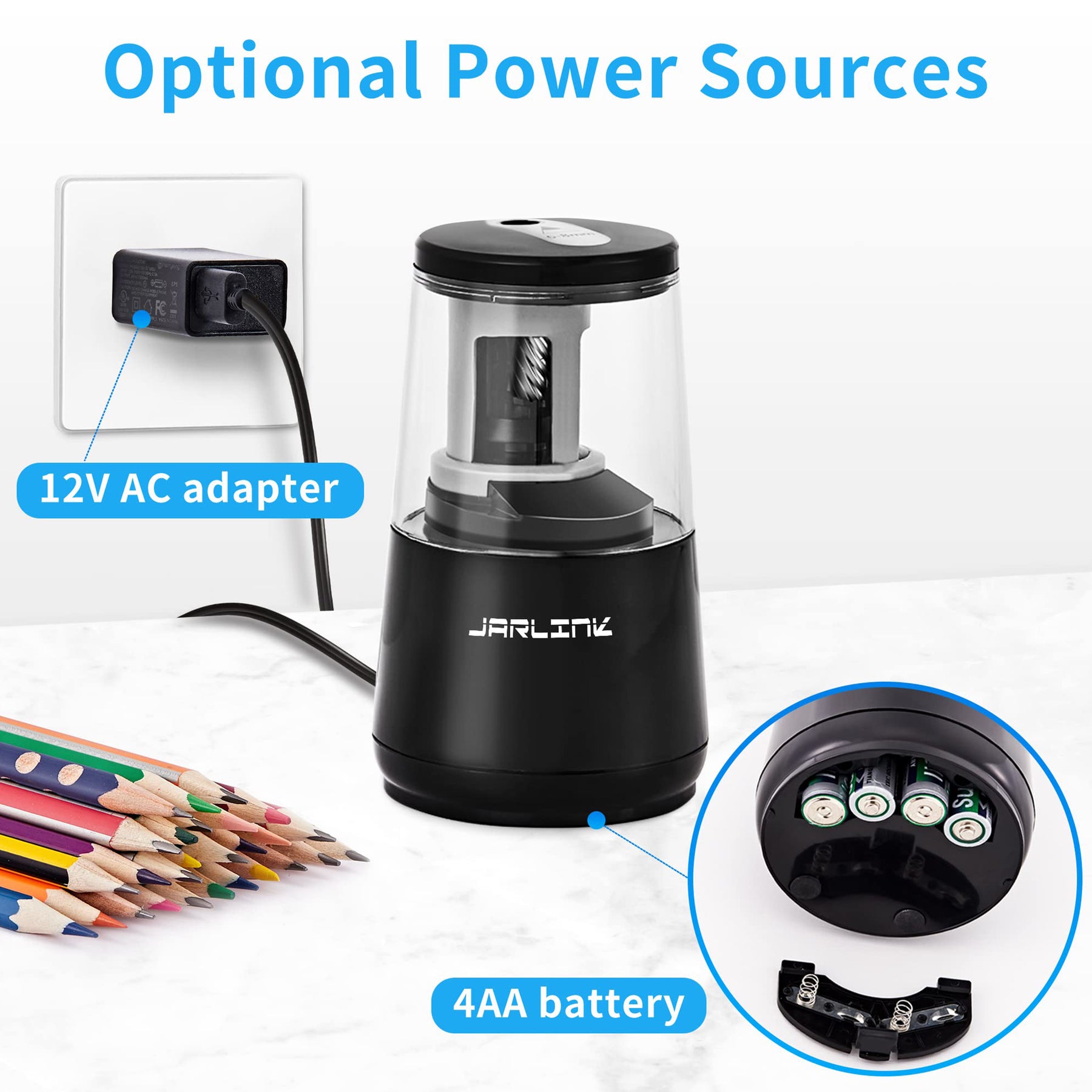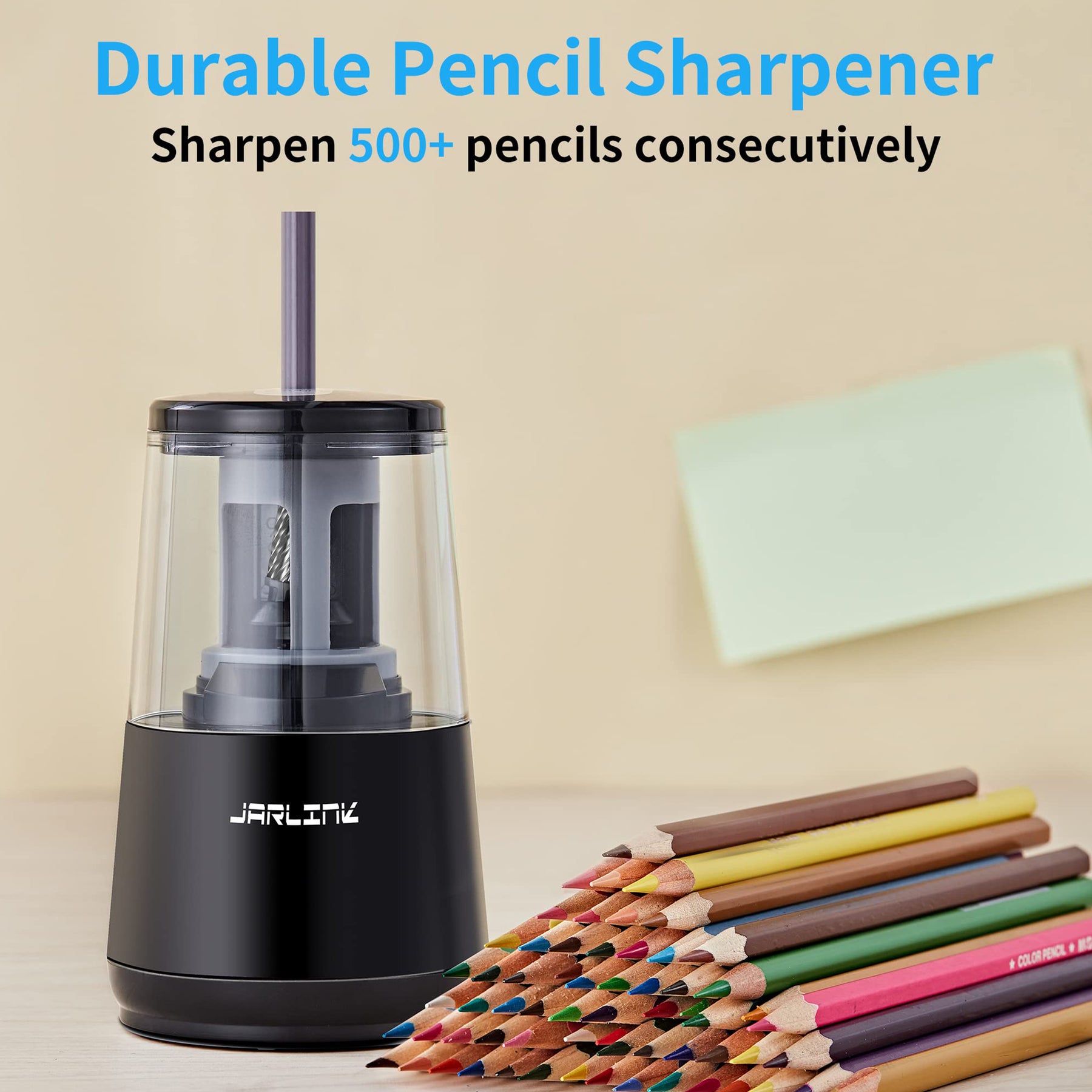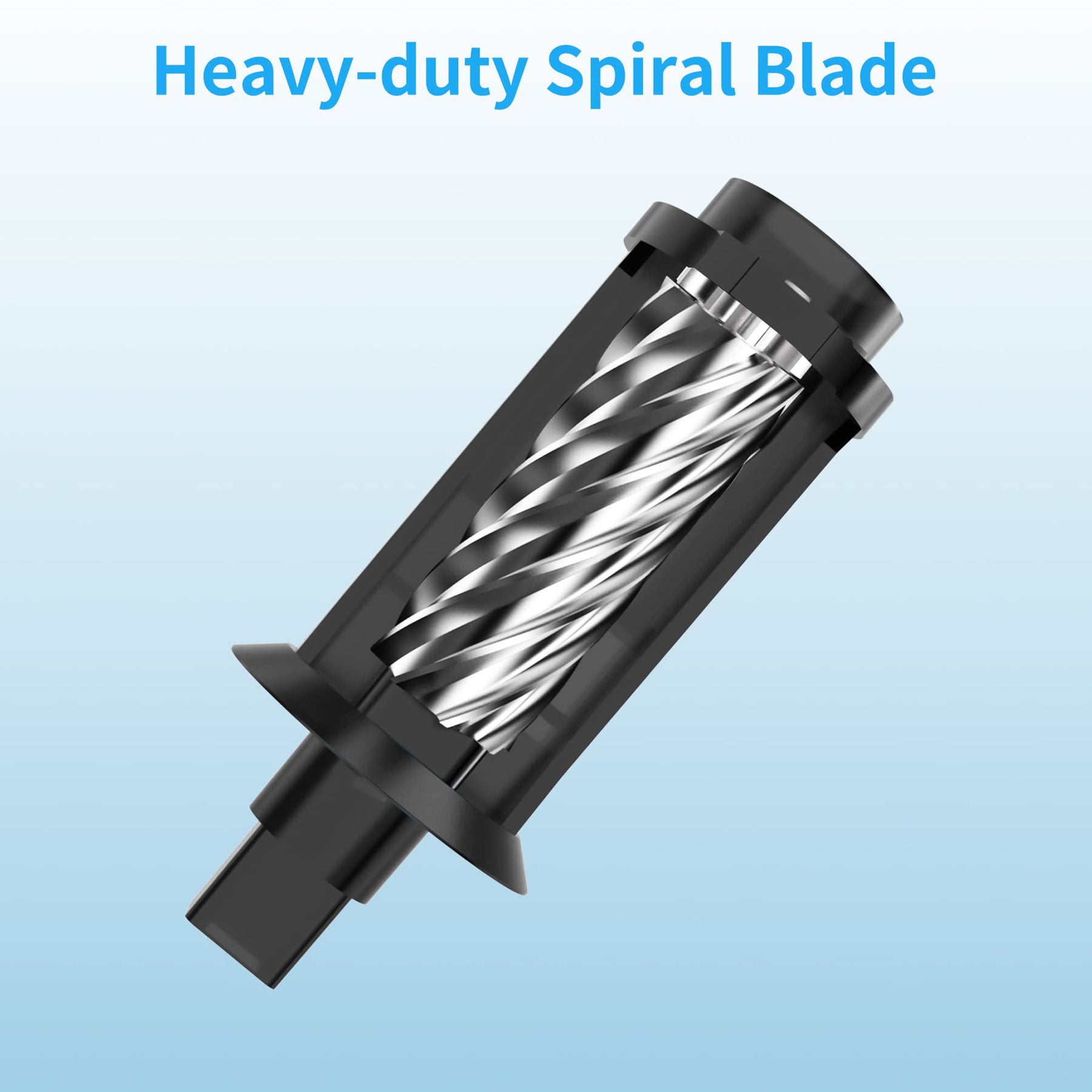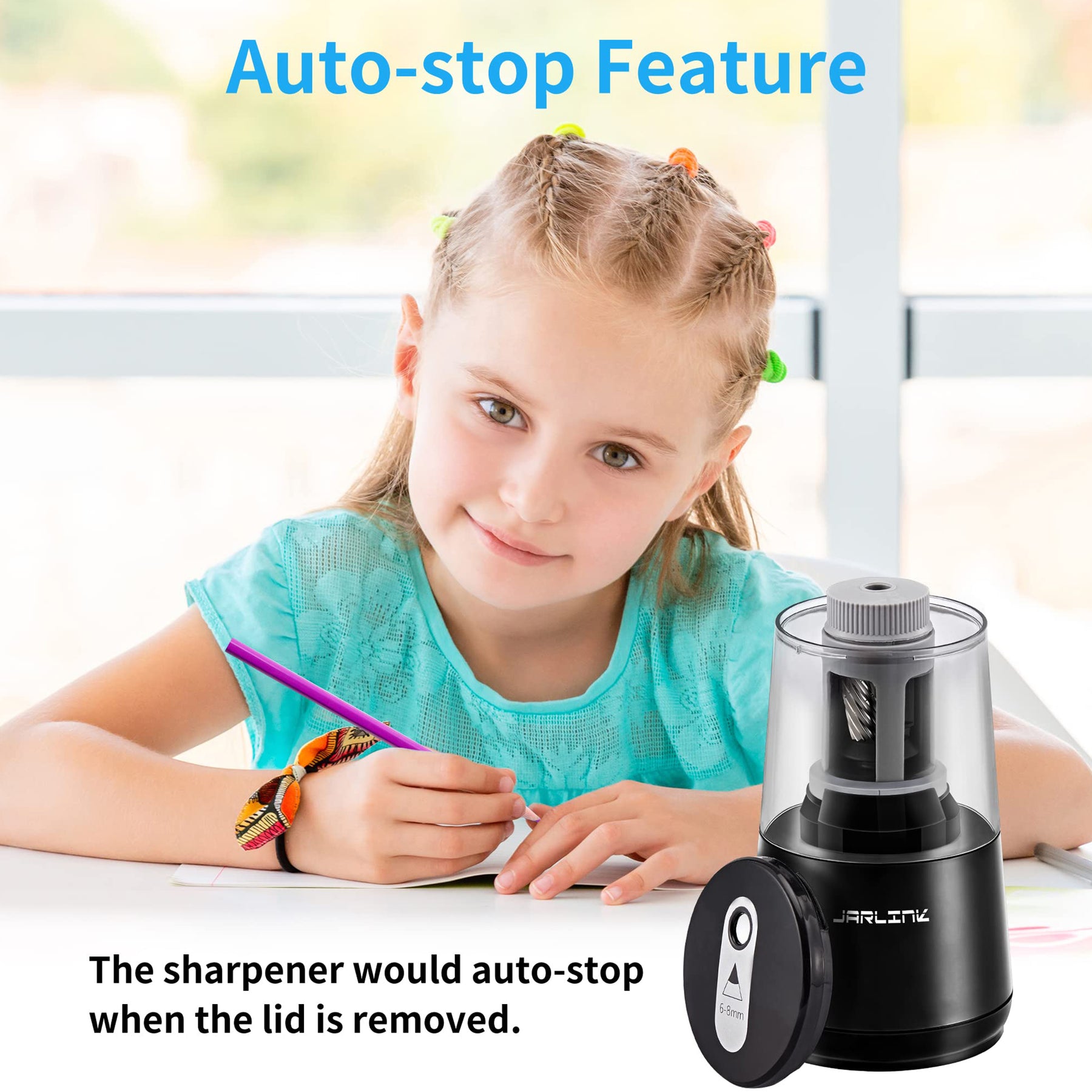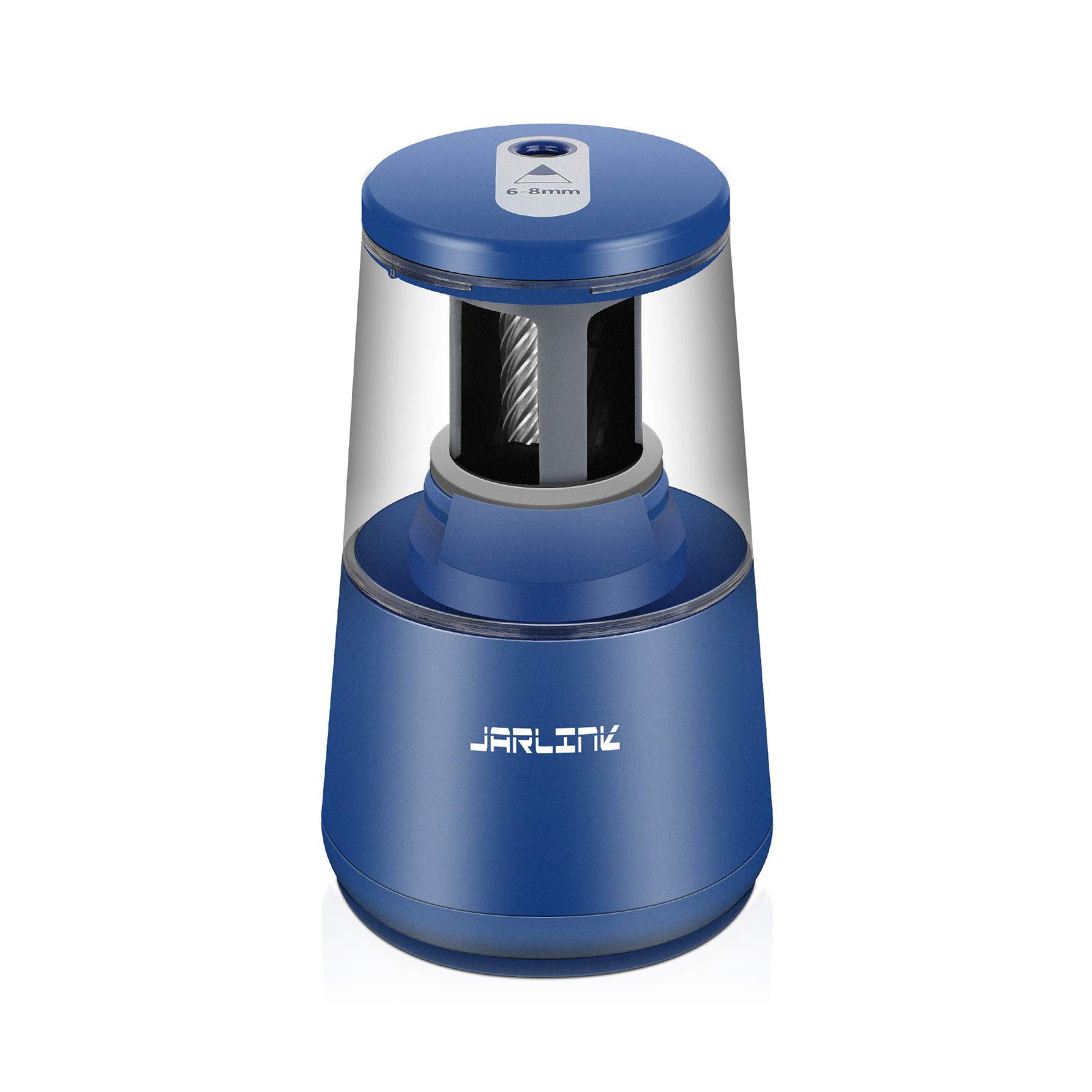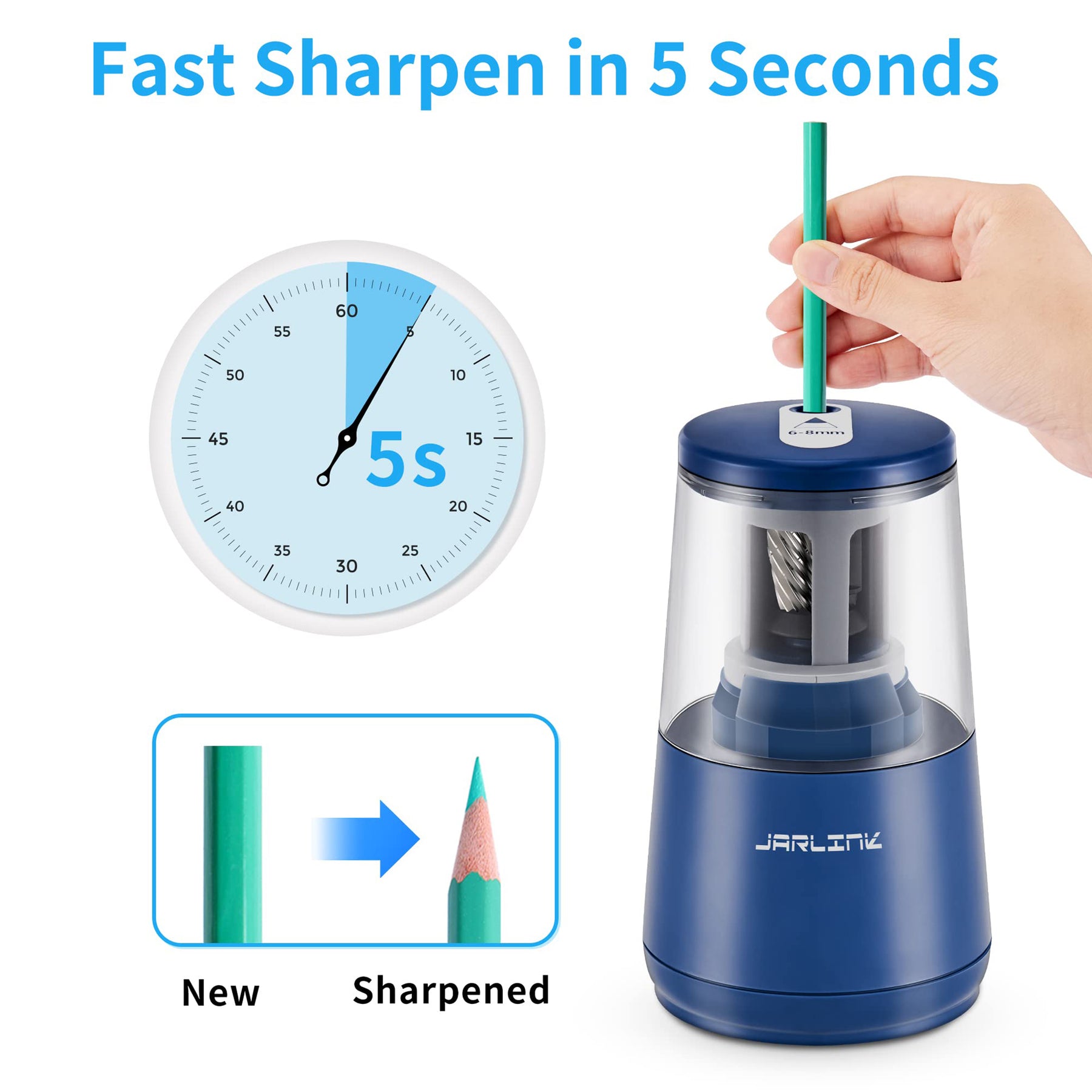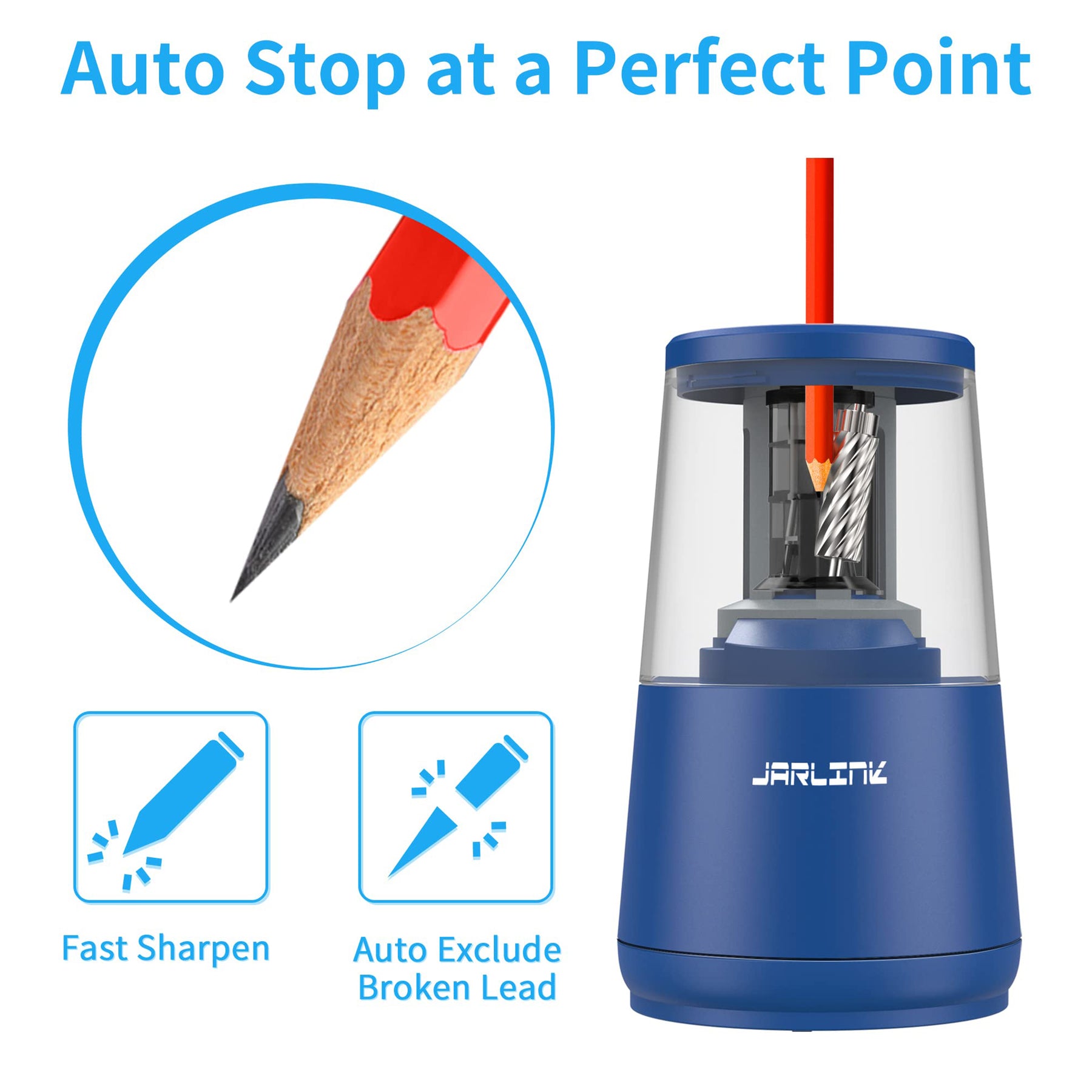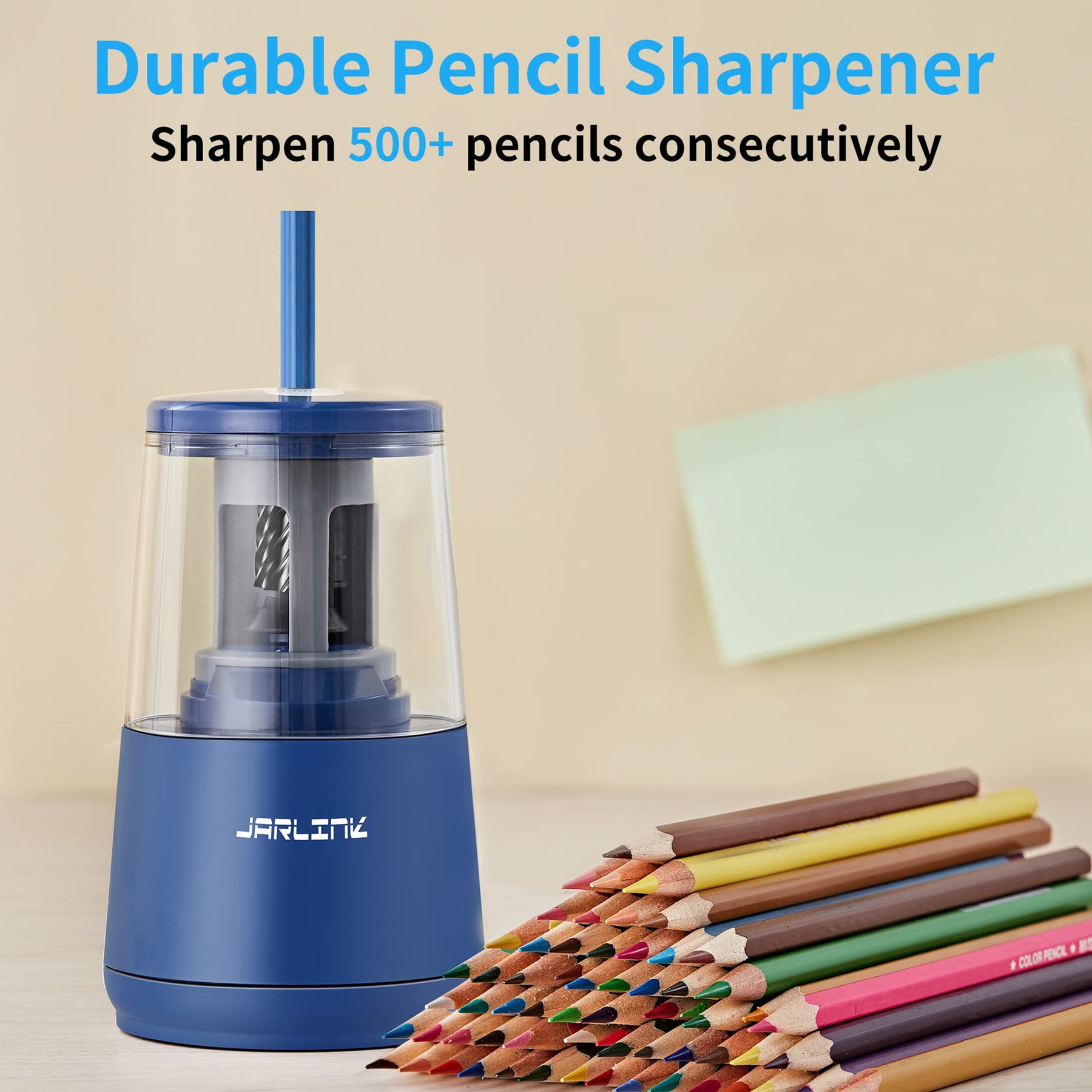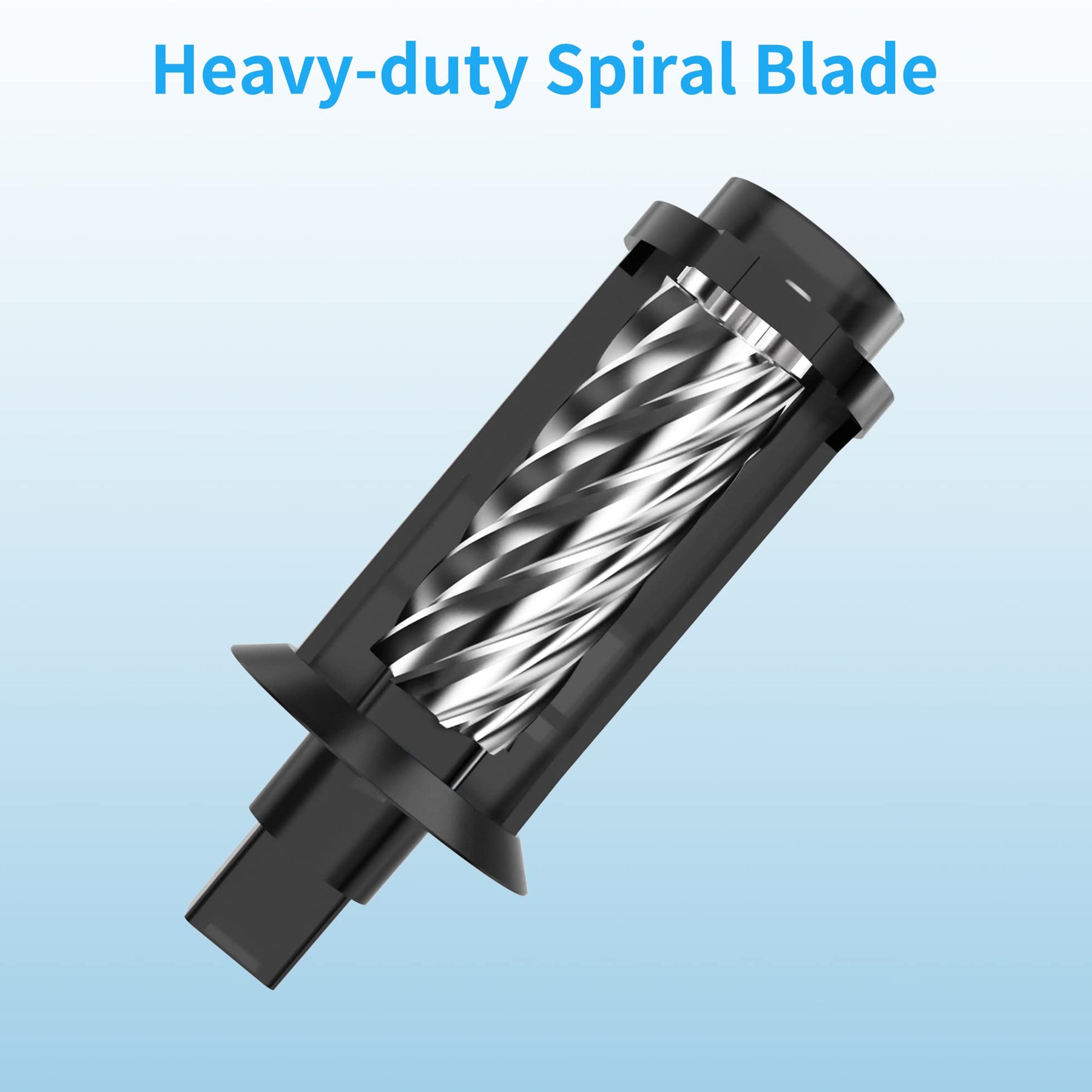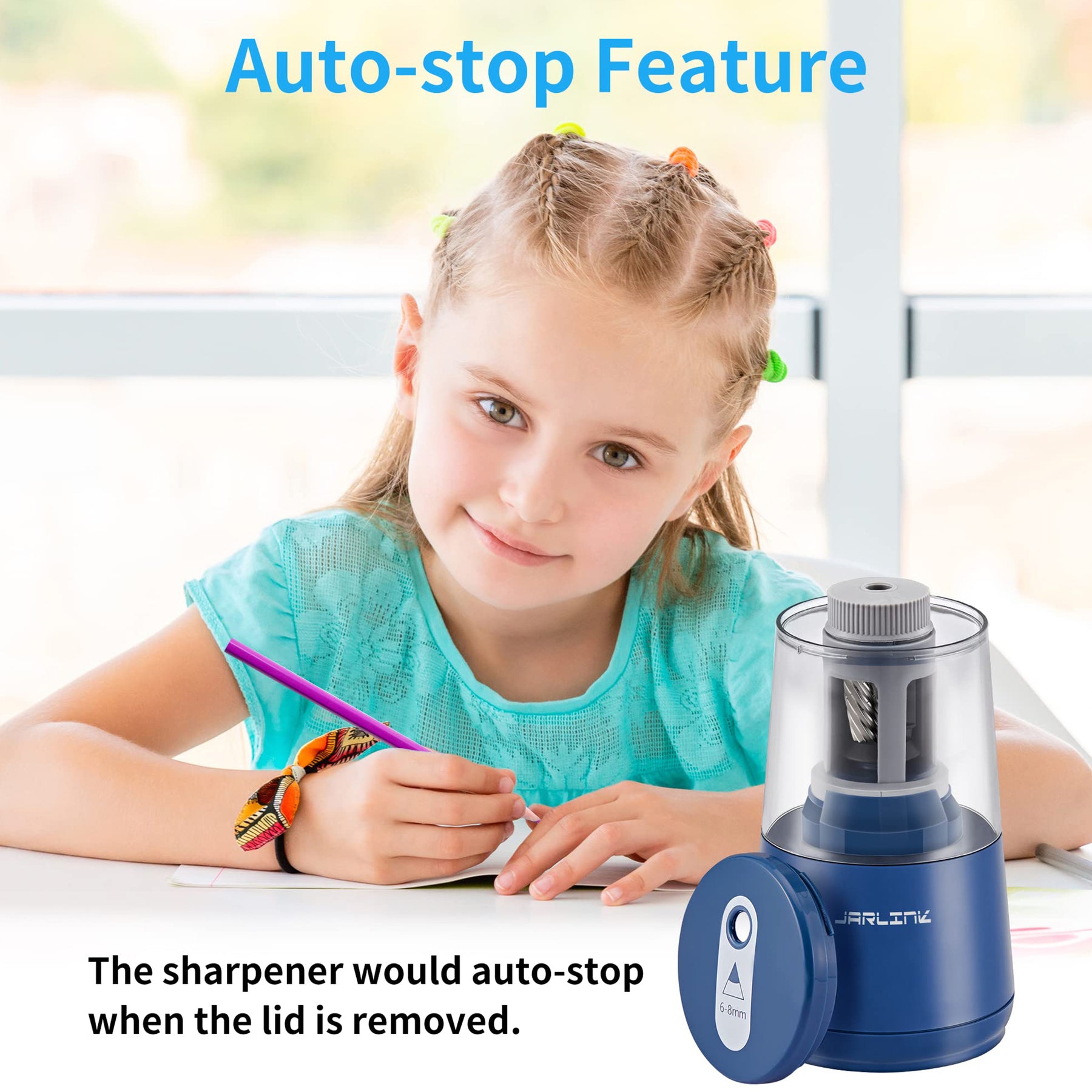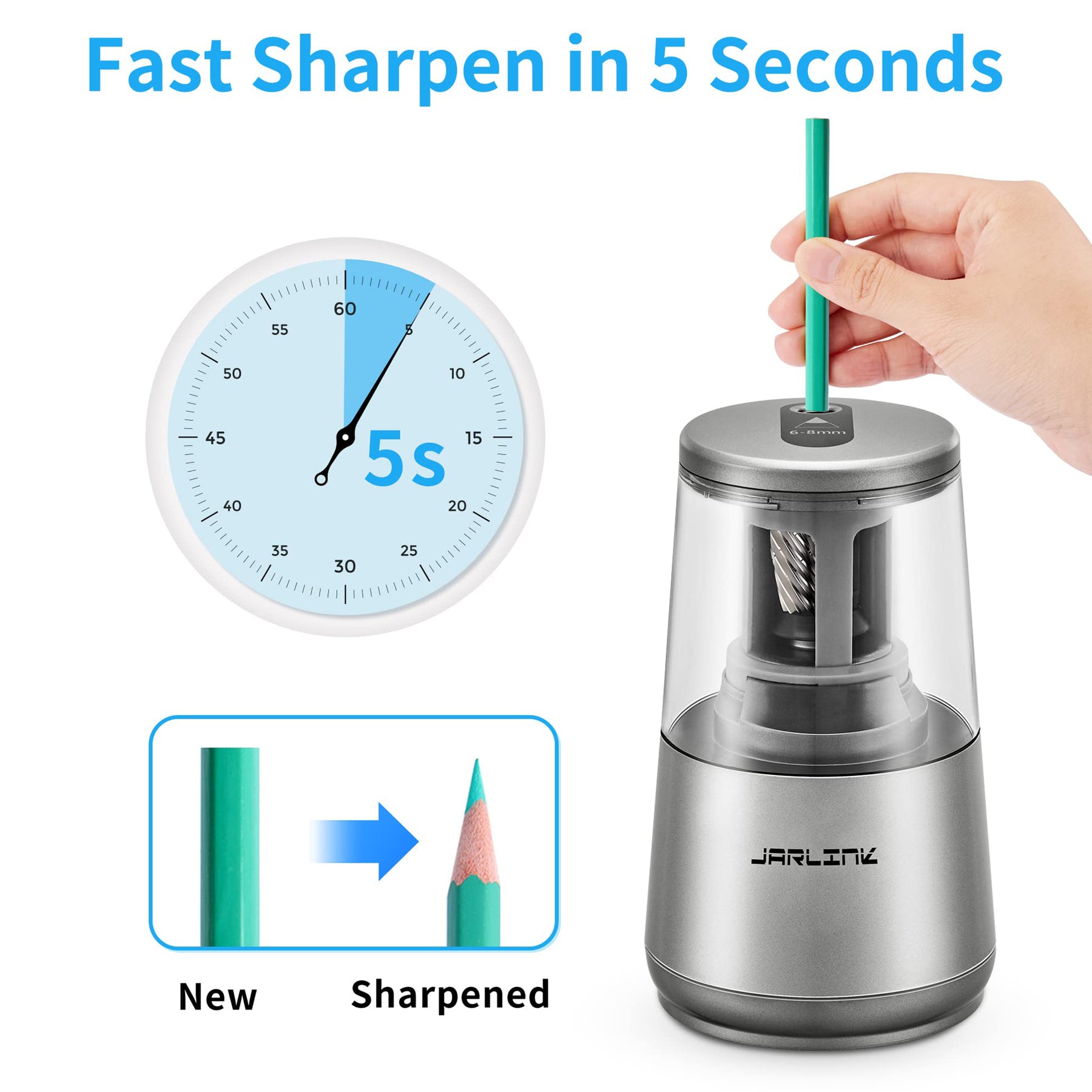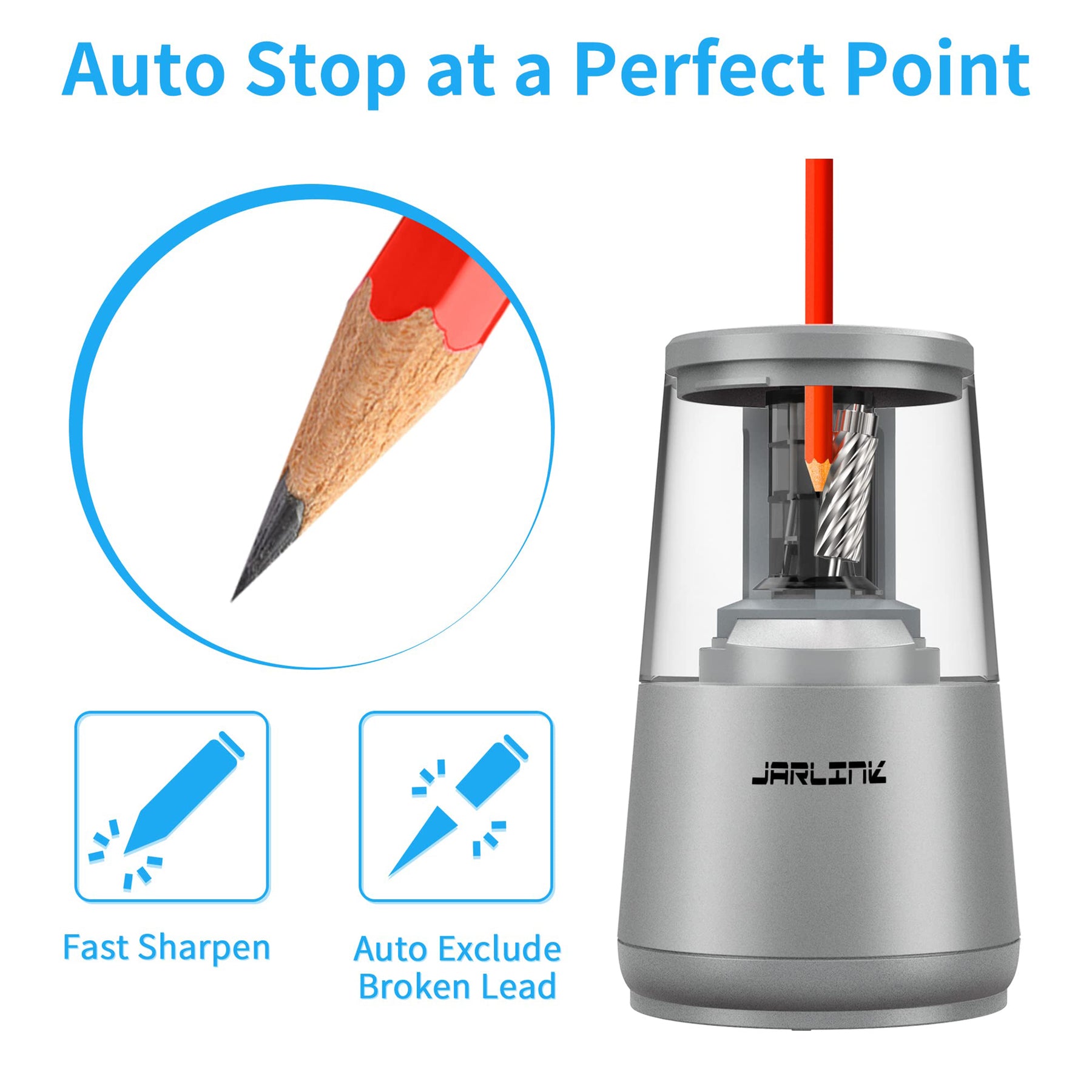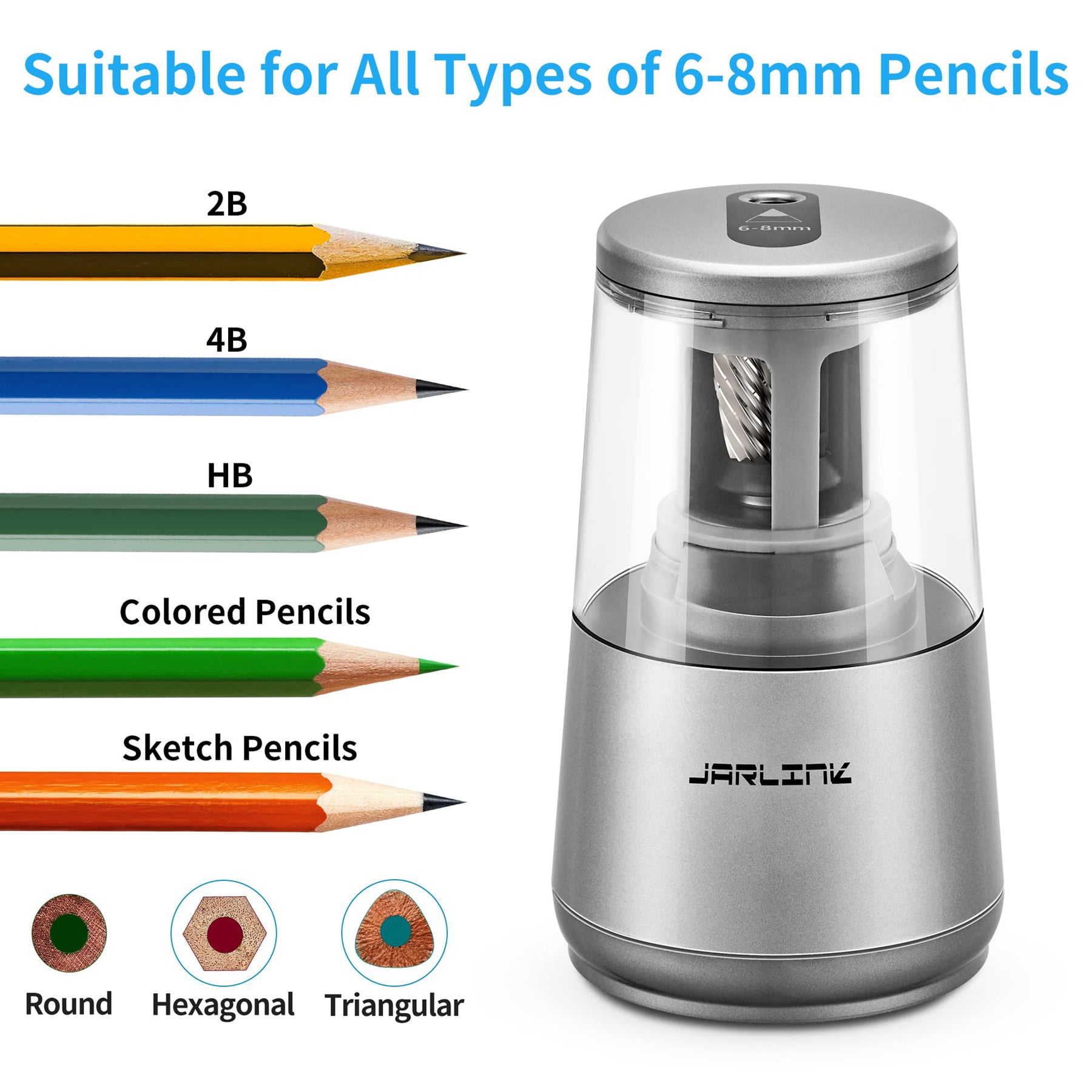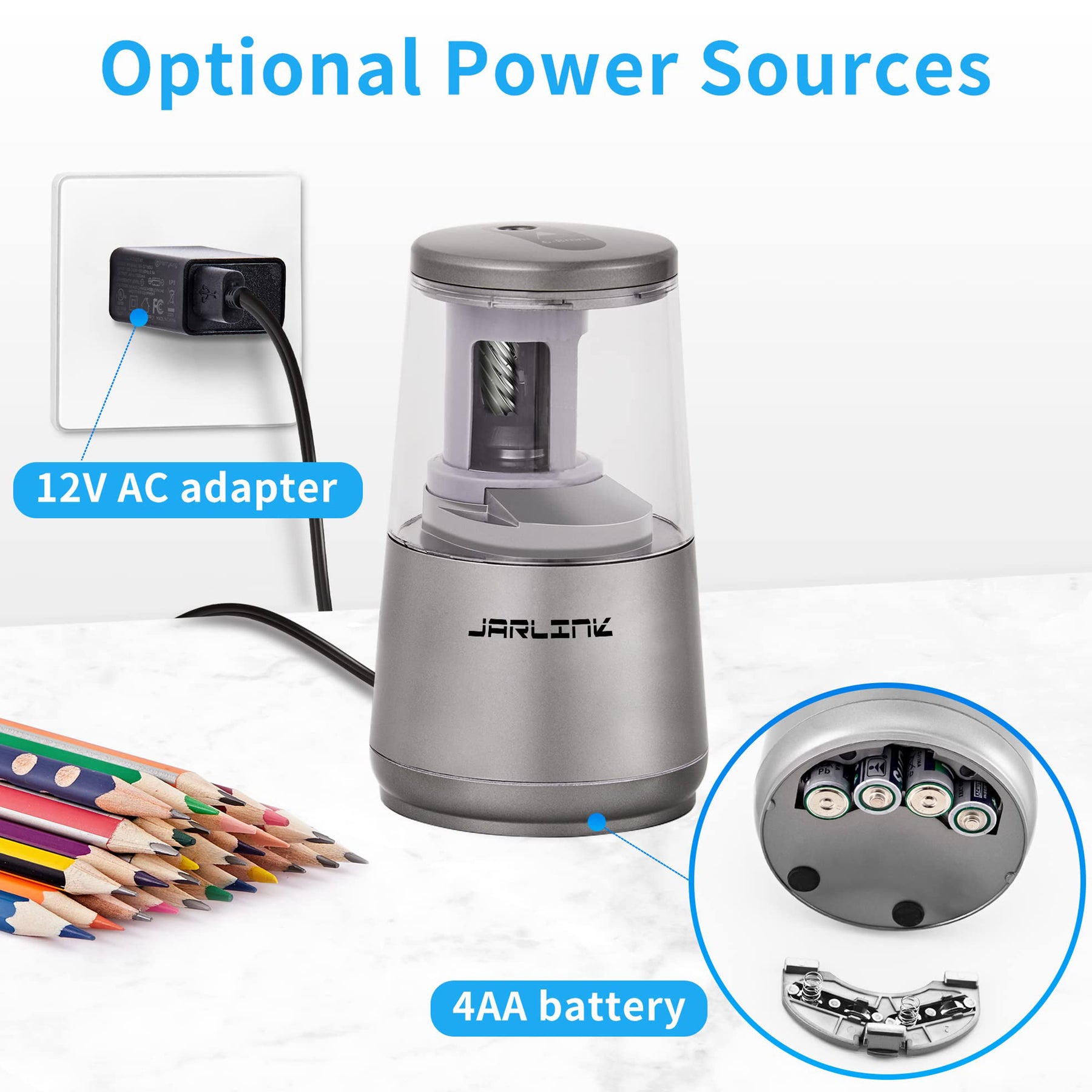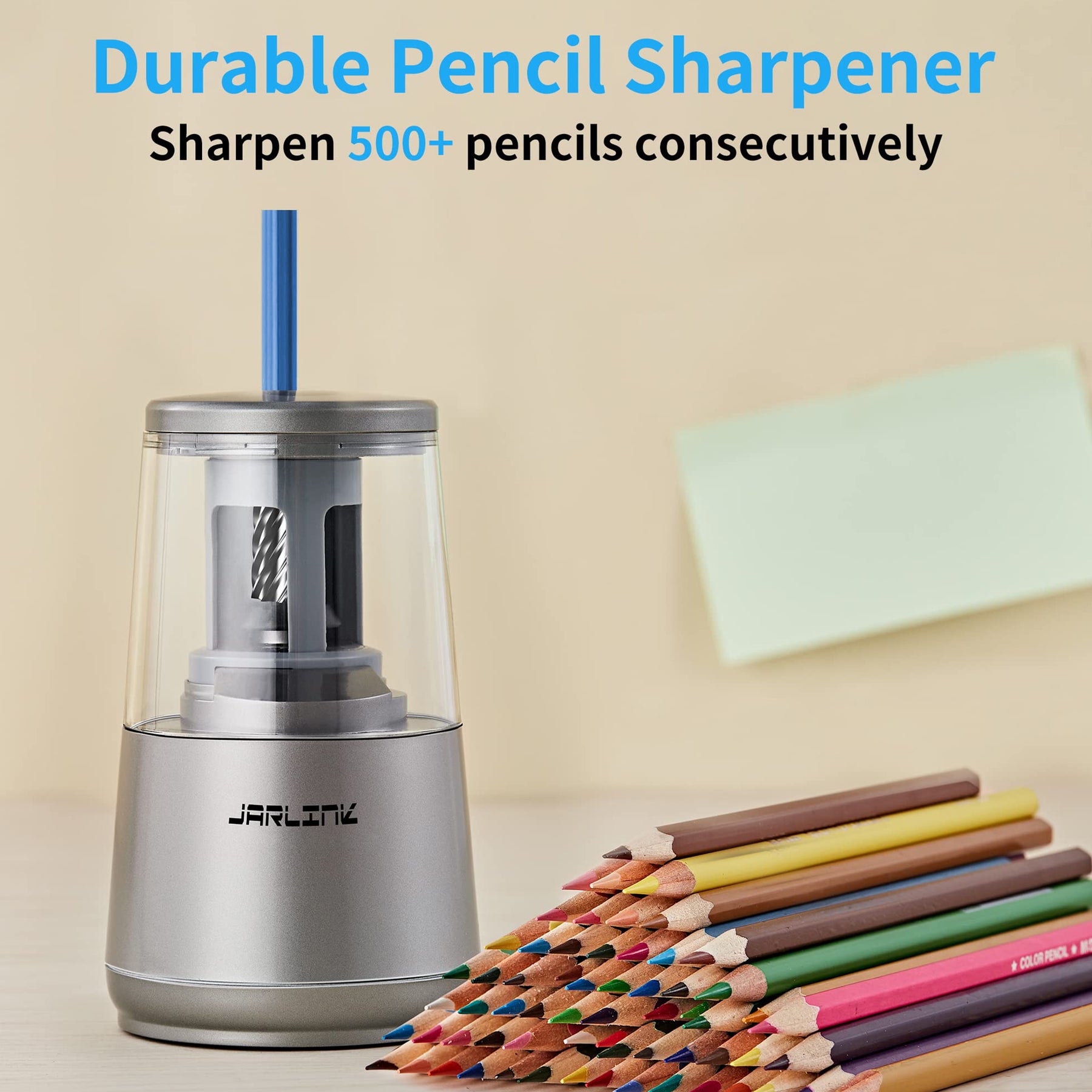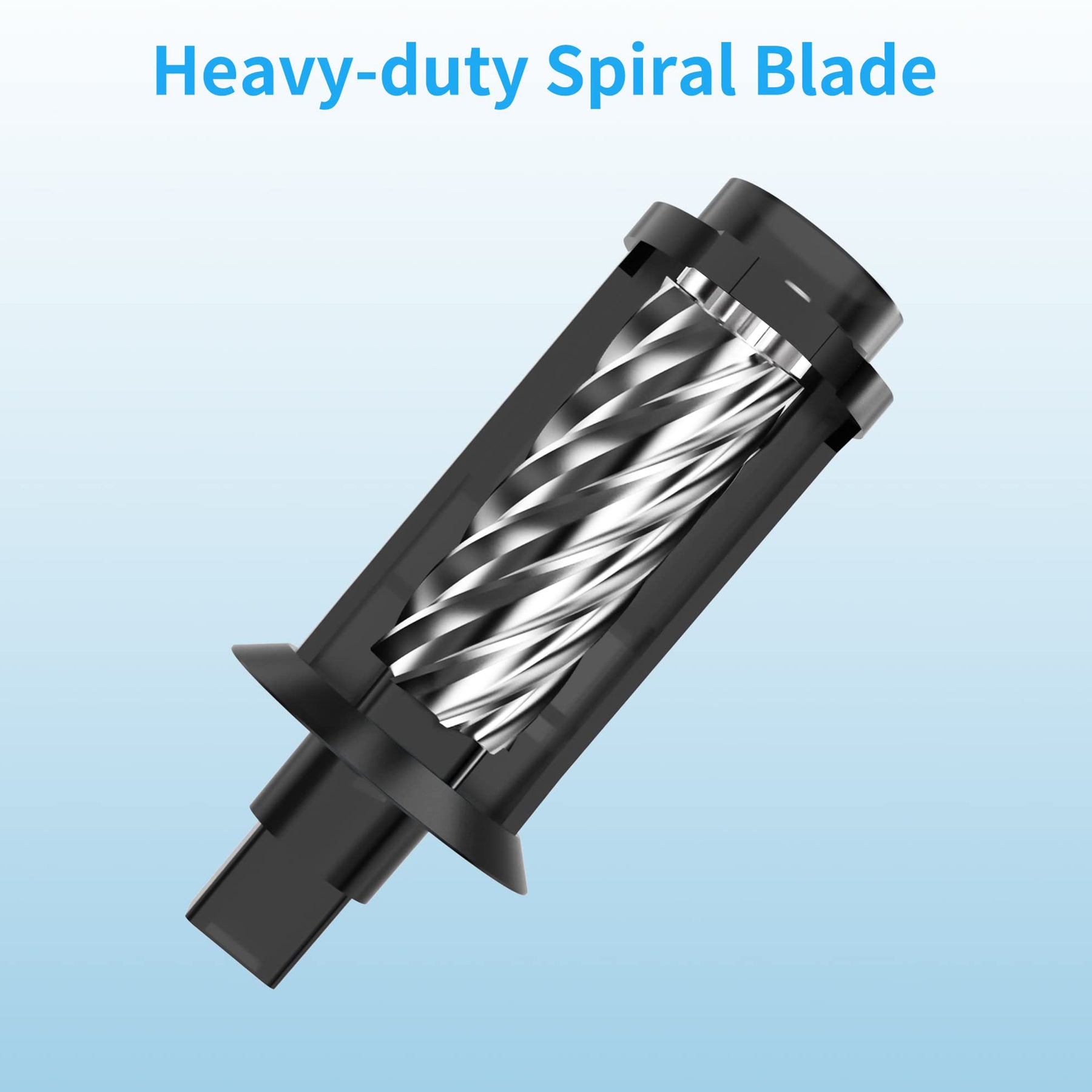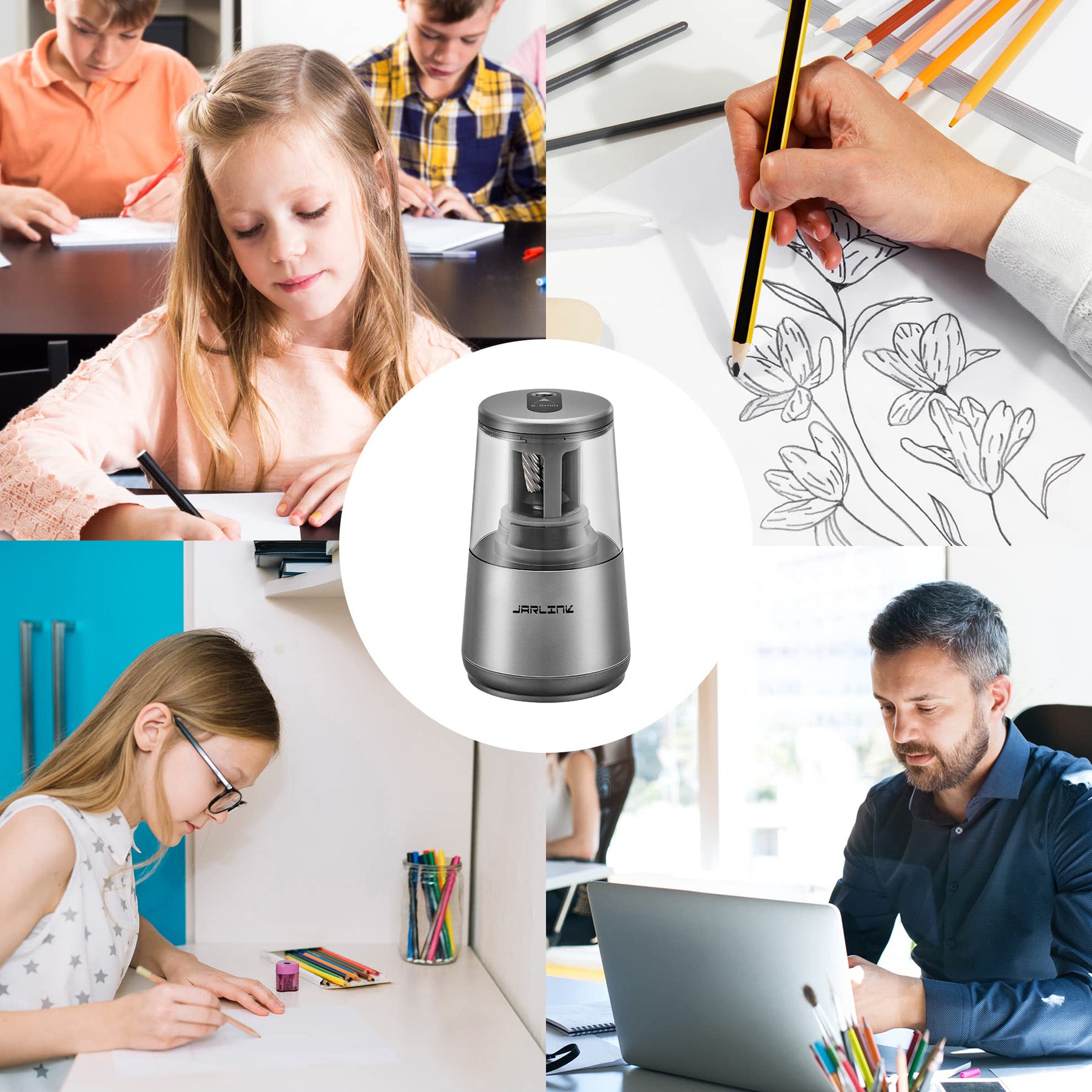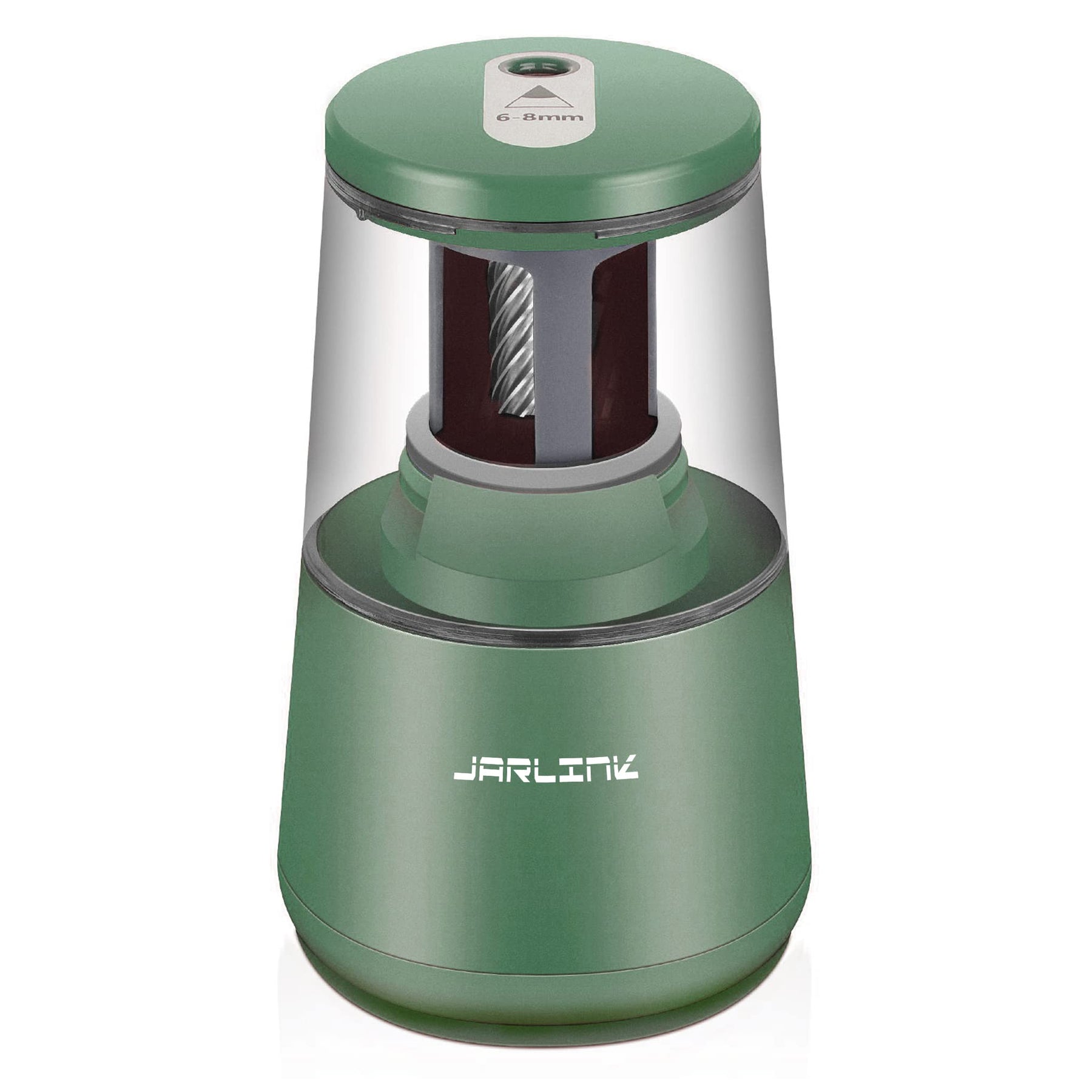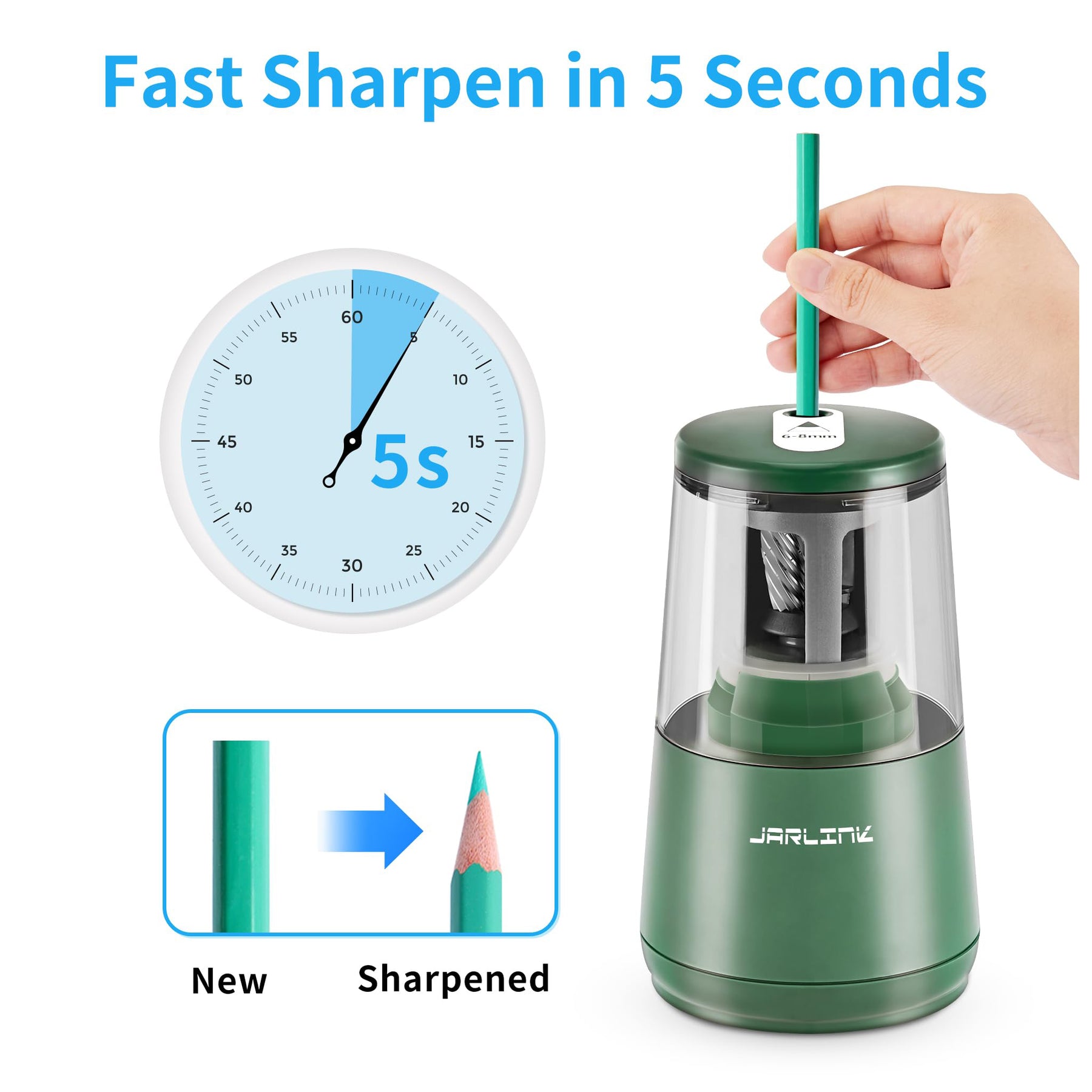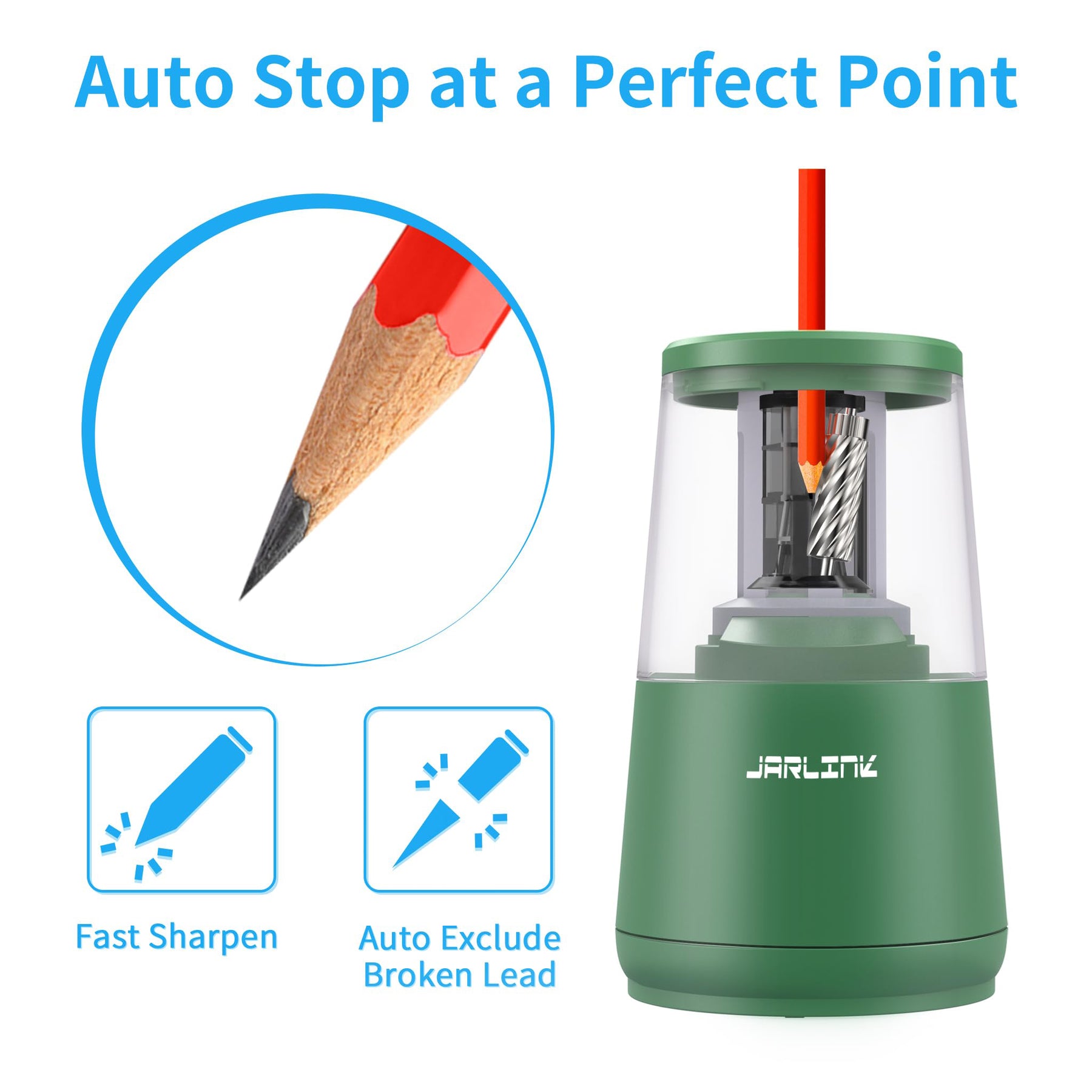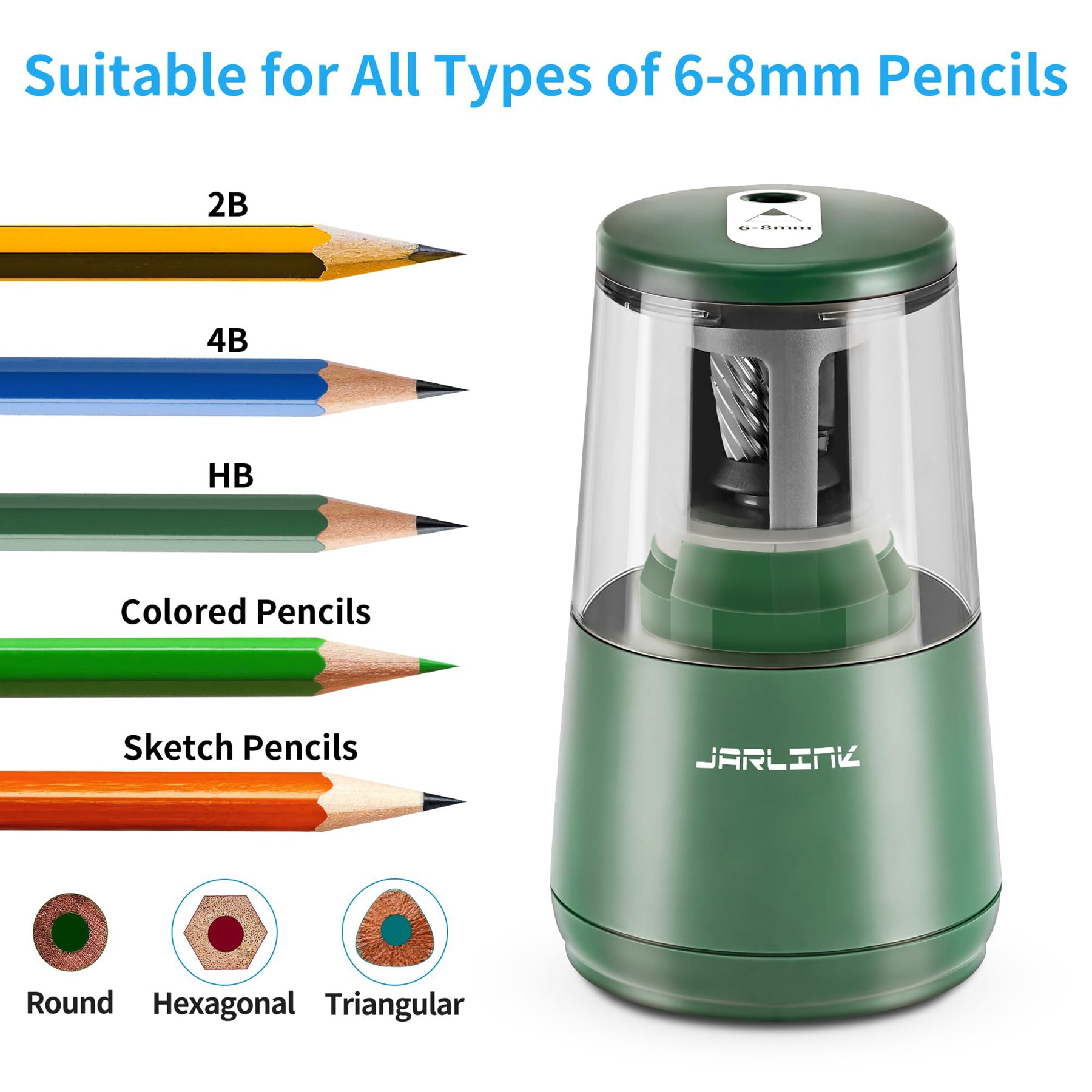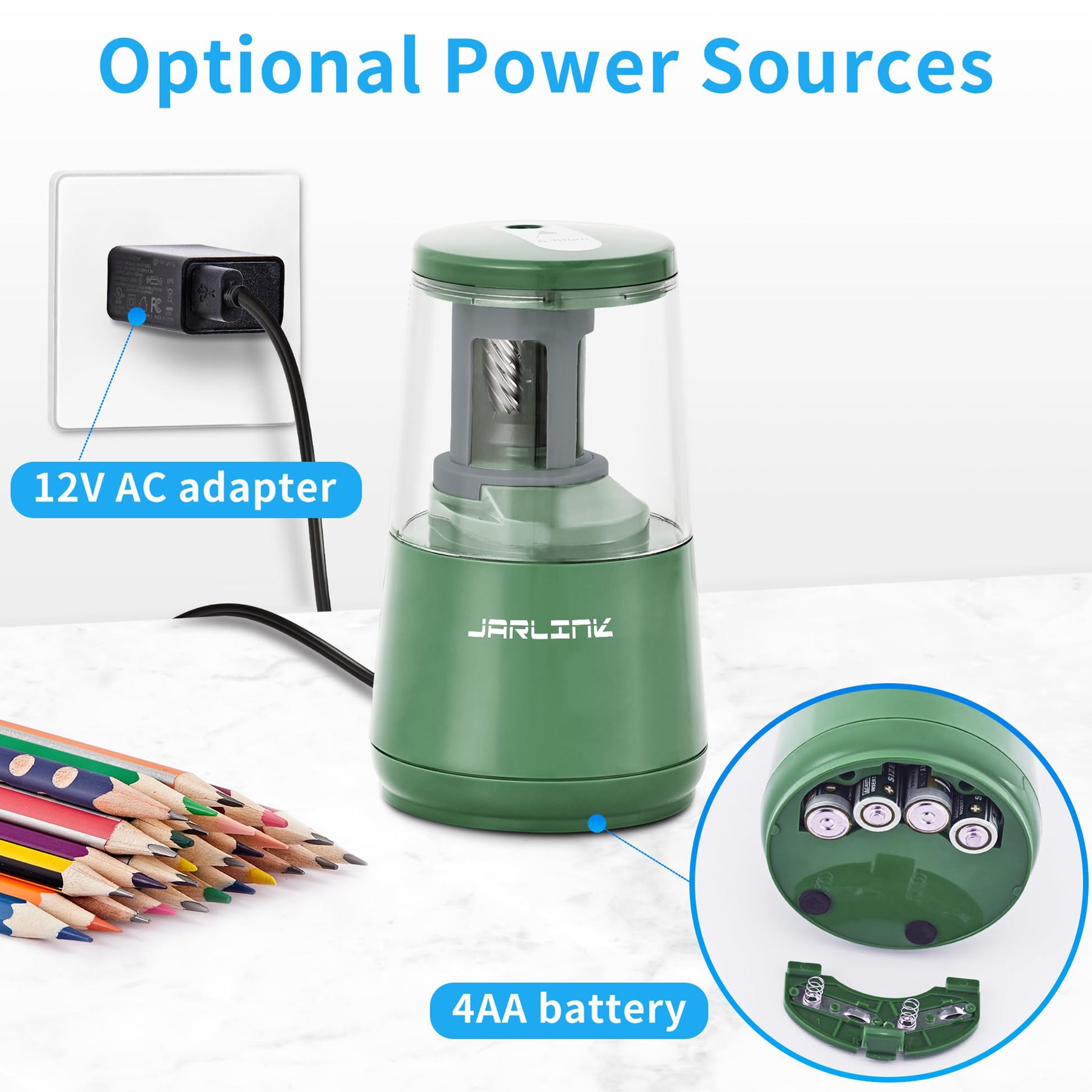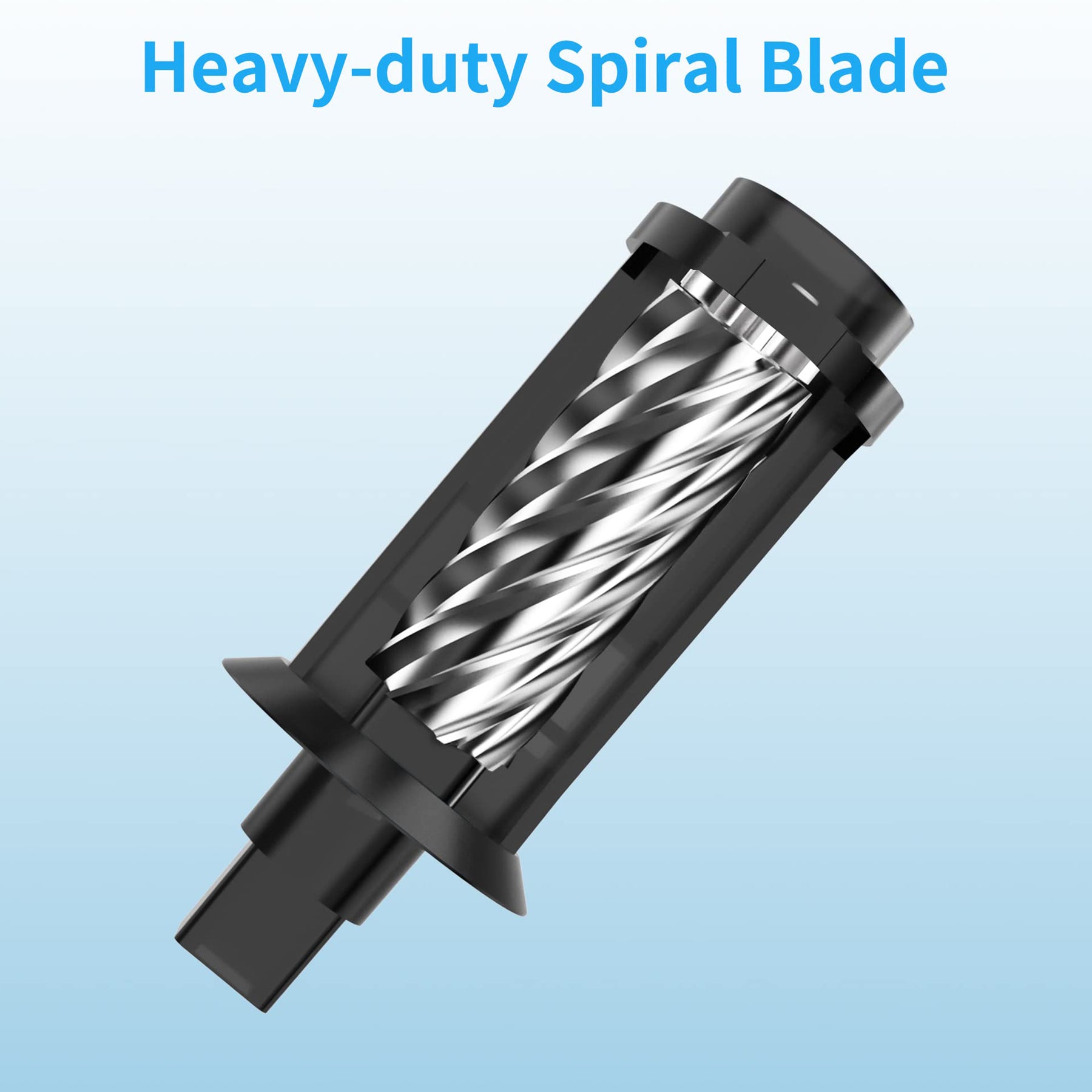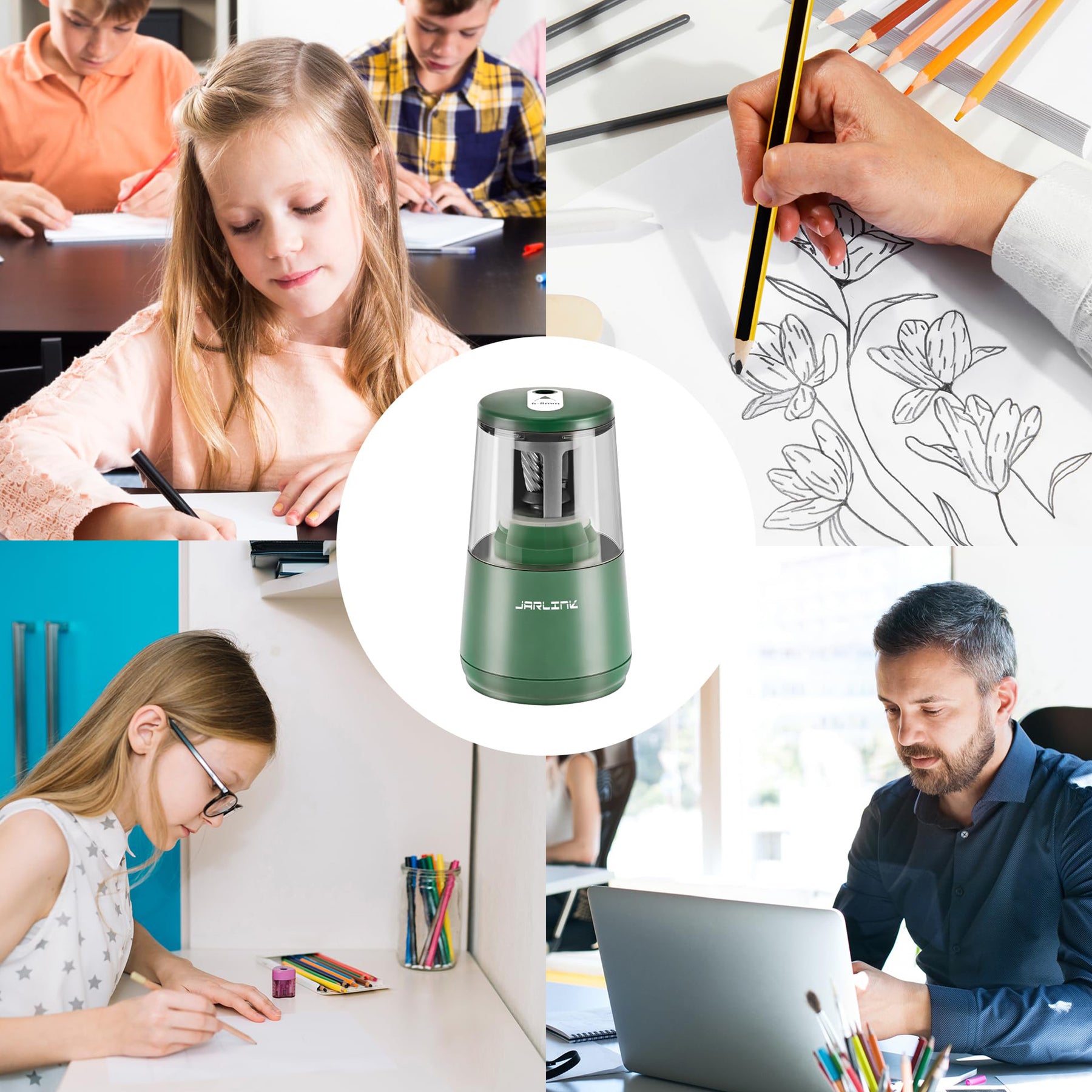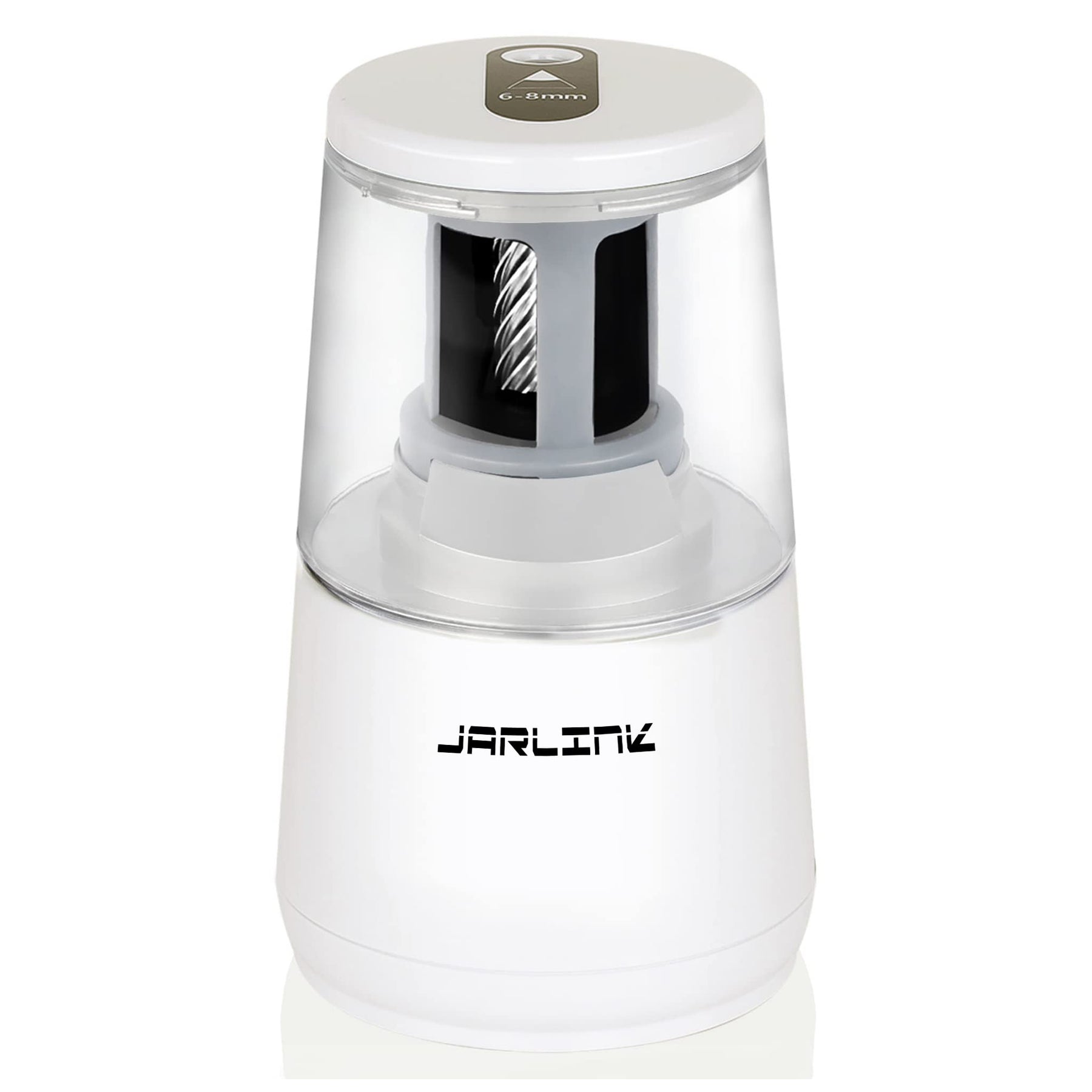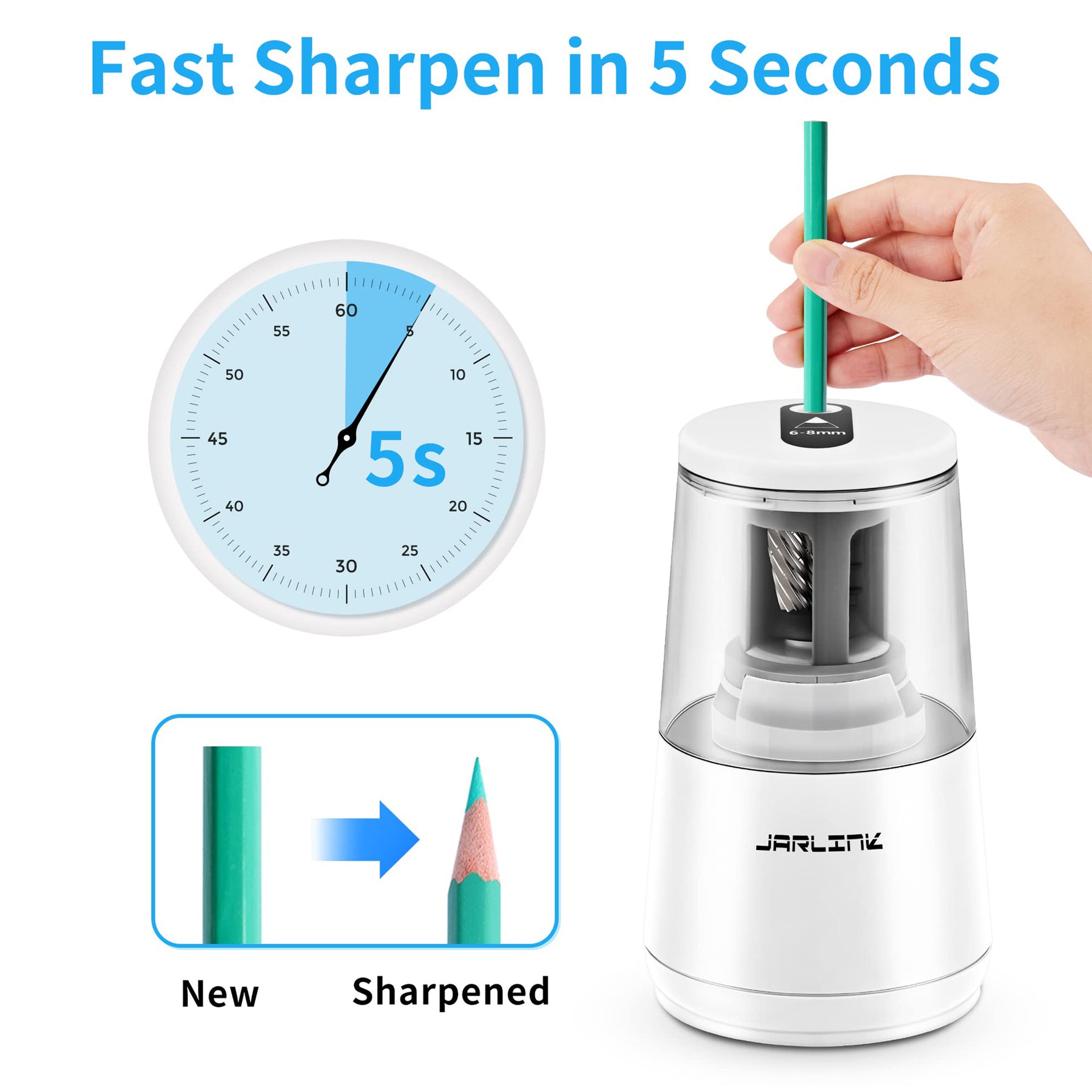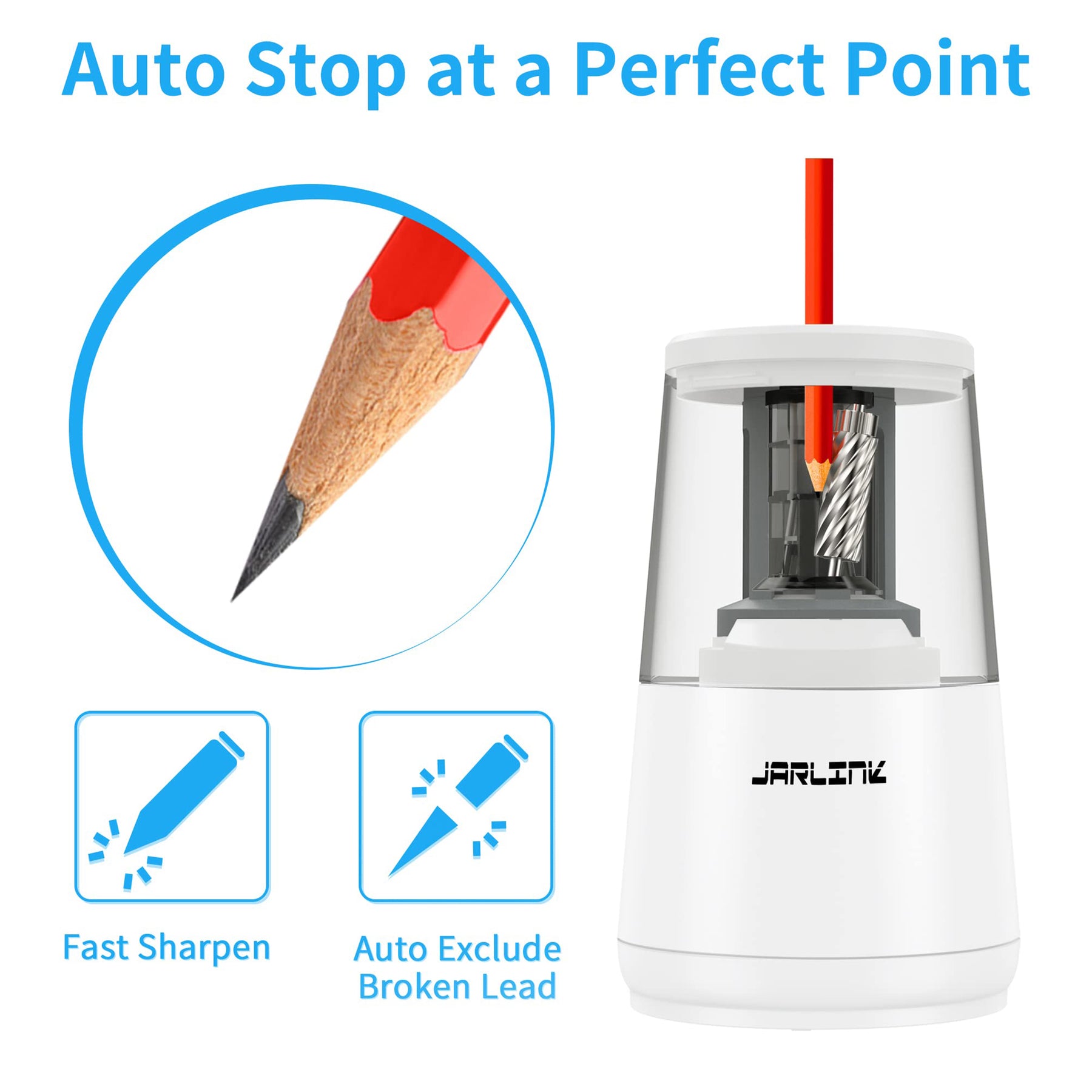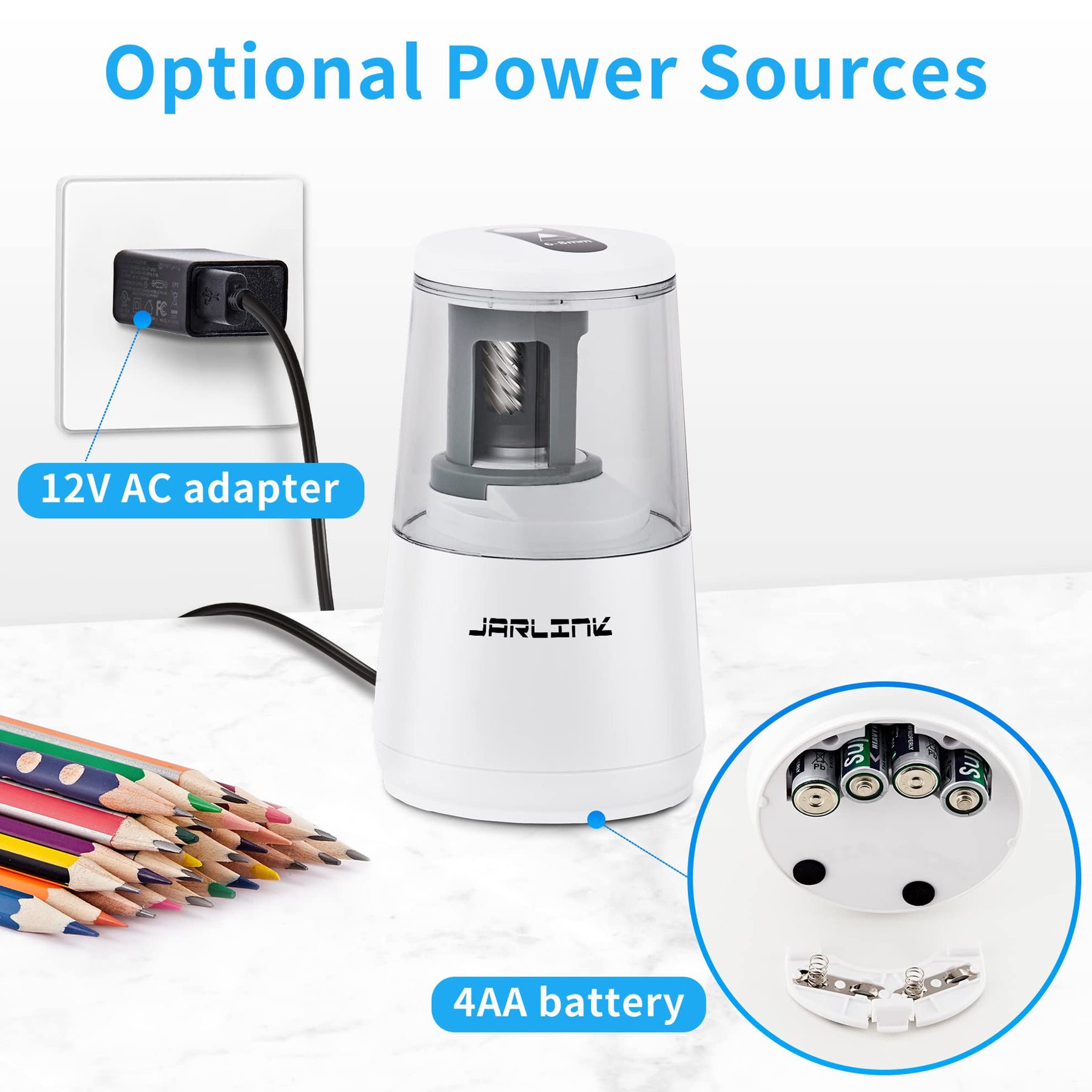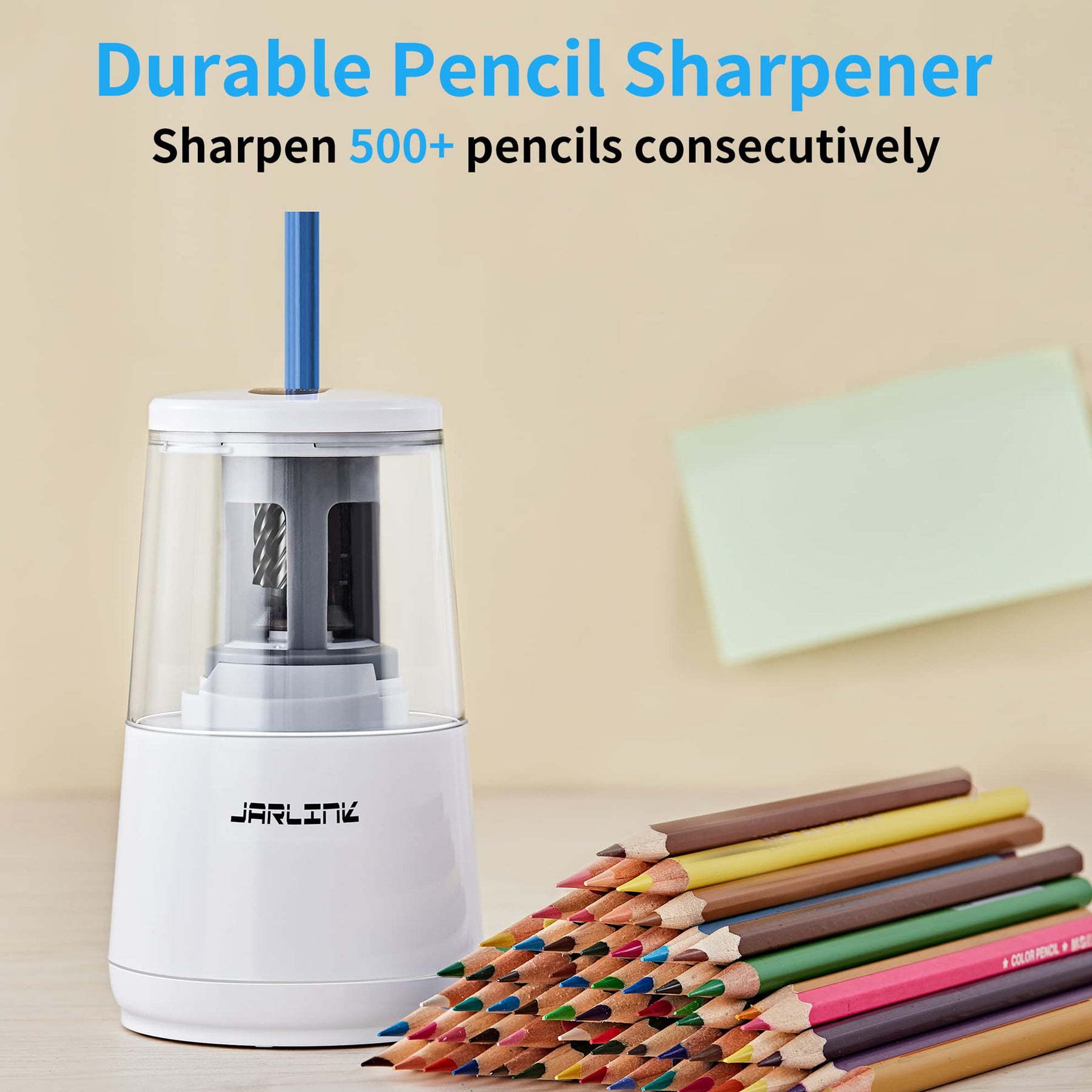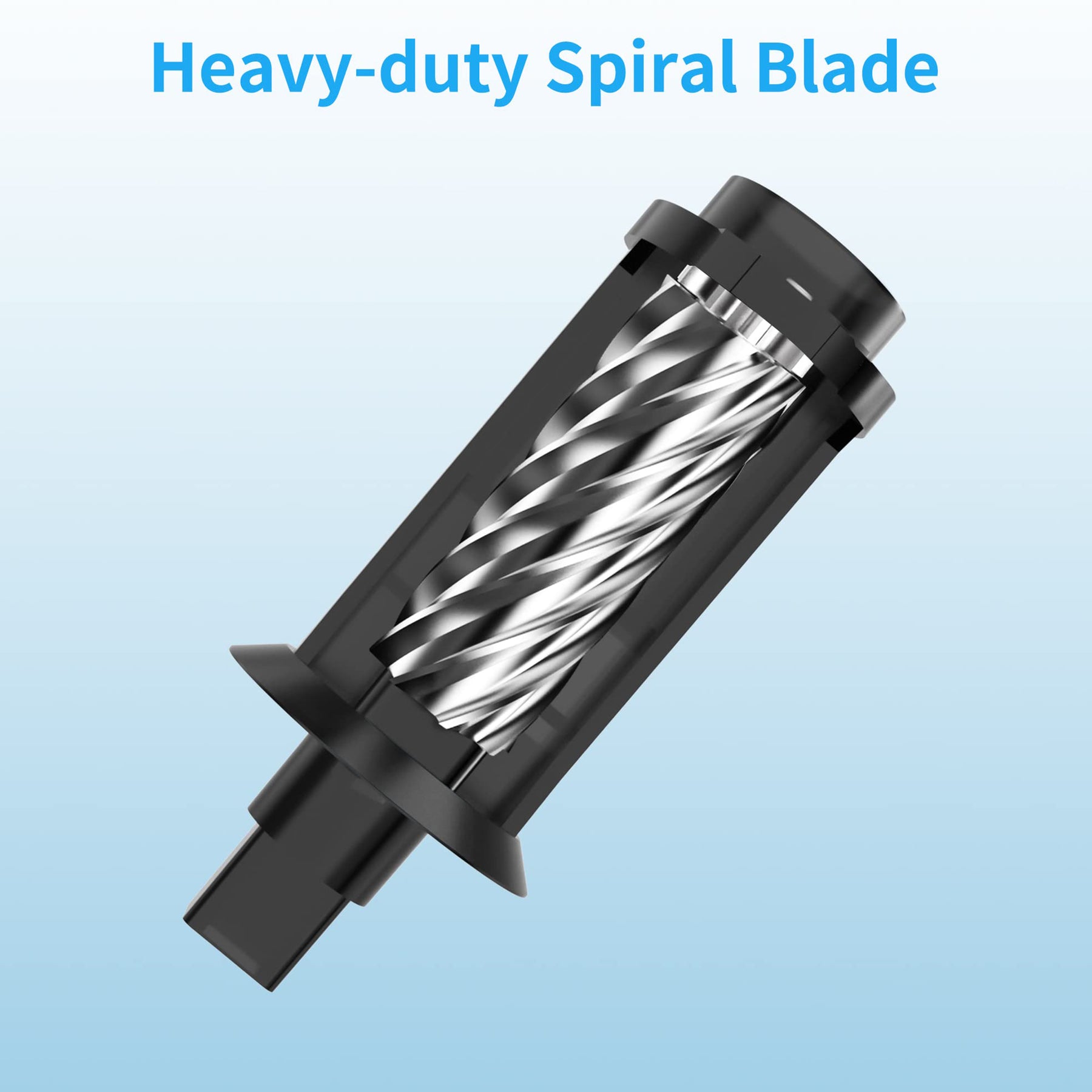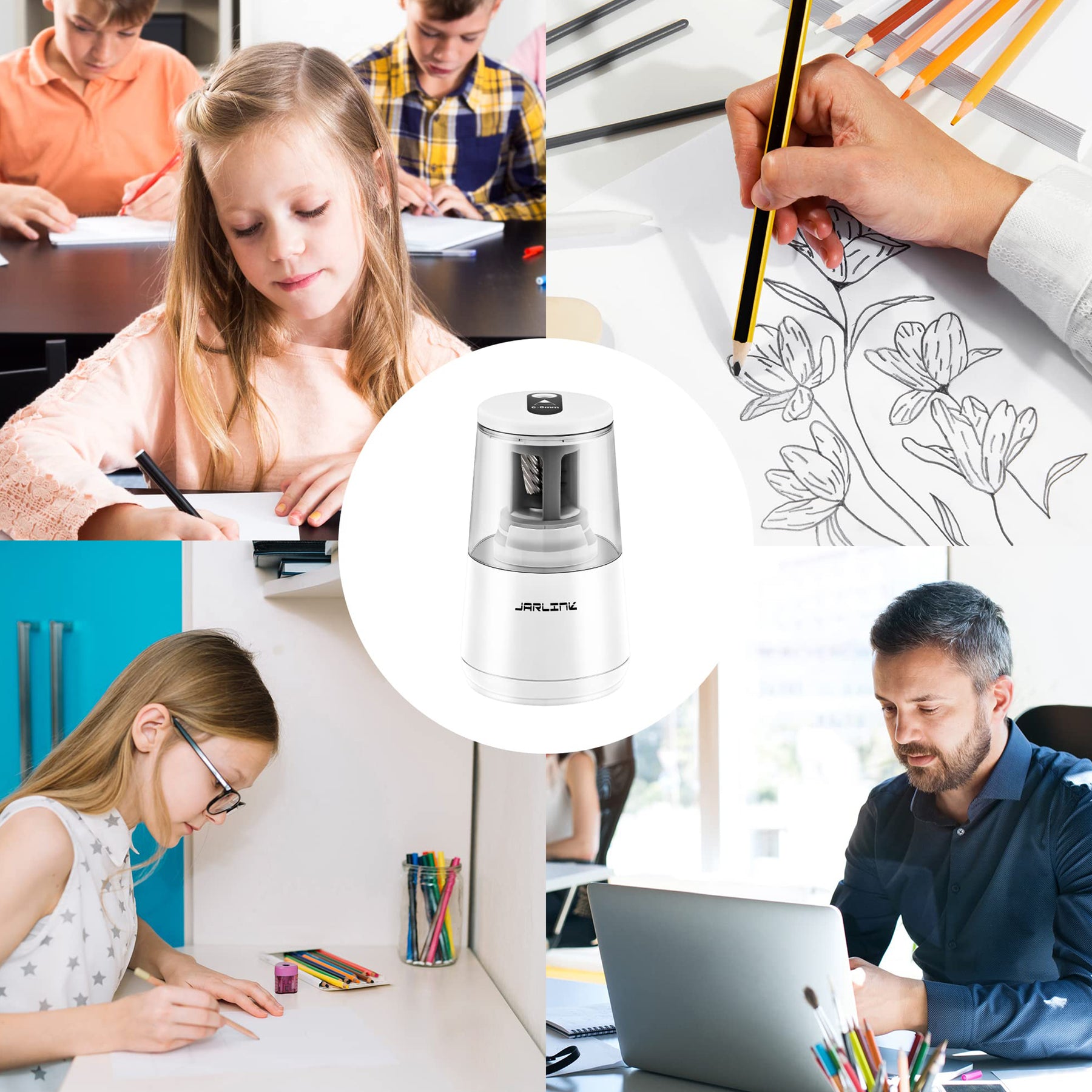 JARLINK Electric Pencil Sharpener, Heavy-duty Helical Blade to Fast Sharpen, Auto Stop for No.2/Colored Pencils(6-8mm), USB/Battery Operated in School Classroom/Office/Home
Fast Sharpen: This electric pencil sharpener has a more powerful motor, 5-10 seconds for quick sharpening, and automatically stops working at the perfect point to protect the pencil lead and intelligently dispose of broken pencil leads. Great for sharpening #2 pencils, colored pencils, charcoal and more.
Auto & Safety Features: Automatically work when plugging the pencil into the shaving entrance. Auto-stop working if finished or the lid is opened. 8mm diameters shaving entrance could prevent kids' fingers from entering to avoid hurting.
Multiple Power Sources: This plug-in electric pencil sharpener can be powered by 4 AA batteries (Batteries NOT Included) or a USB cable. It is easy to carry and can be used anywhere. (Power Supply: input 100-240V, output 6.0V/1500mA or 4 AA alkaline batteries)
Durable Pencil Sharpener: Mechanical pencil sharpener with a heavy-duty durable helical blade, it can sharpen your pencil more than 3000 times.
Easy to Clean: The blade of this classroom pencil sharpener is detachable, making it easy to clean up the shavings quickly. Open the cover of the reservoir to pour out the pencil shavings when finished, not adding too much trouble. Please contact JARLINK support if there are any problems during the use.
Worldwide free shipping We use DHL Express for worldwide shipping. Delivery time is usually 2-4 working days. NB: For Countries outside EU buying items ex. VAT, be aware you have to pay import taxes according to the laws of that specific country. In case of returns we are not able to return any duties or taxes, as this is paid to and handled directly between you (the customer) and your country. Return policy If you want to change a product into another size, color etc, please contact us so we are able to reserve the new item in our stock immediately. You are always entitled to an exchange or refund within 30 days after you have received your package, as long as the item has not been used. All original packaging, price labels etc. shall be returned with the product without having been tampered with.
We have linked to Amazon.com. Just click the button "Buy it on Amazon", and then place the order on Amazon.
Please contact customer support at support@ijarlink.com.
You can send email to our email address support@ijarlink.com. Or you can contact us on our official Facebook and Instagram.