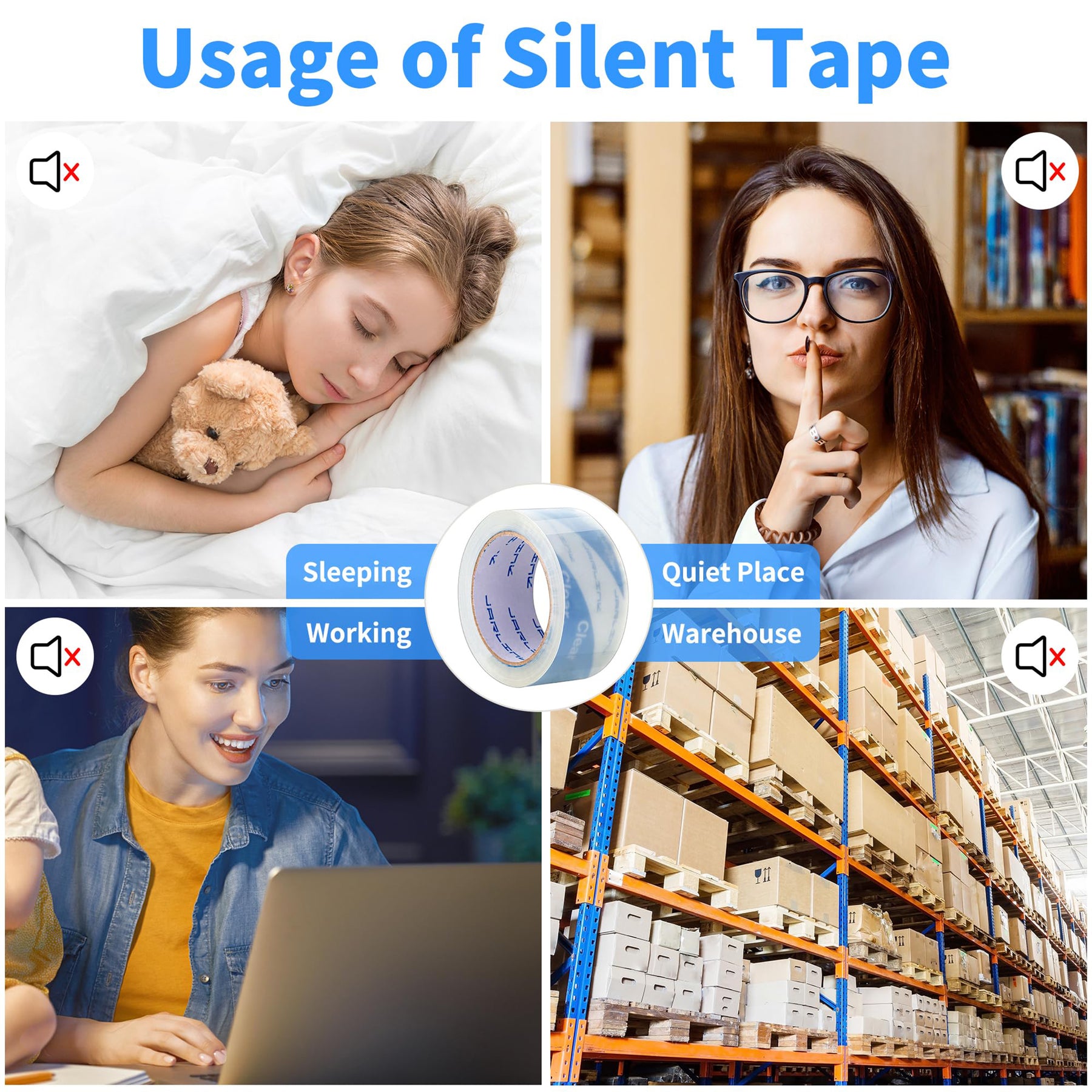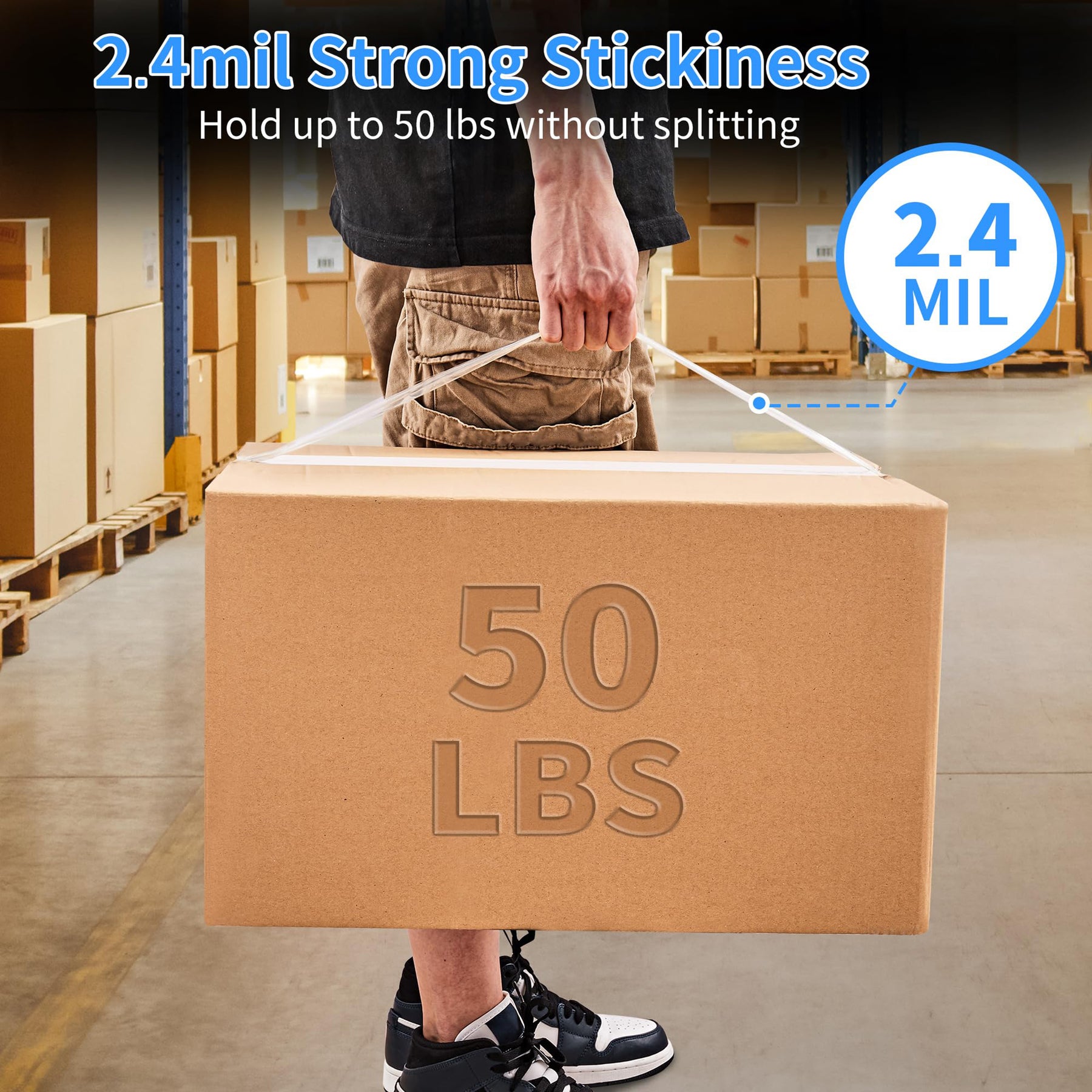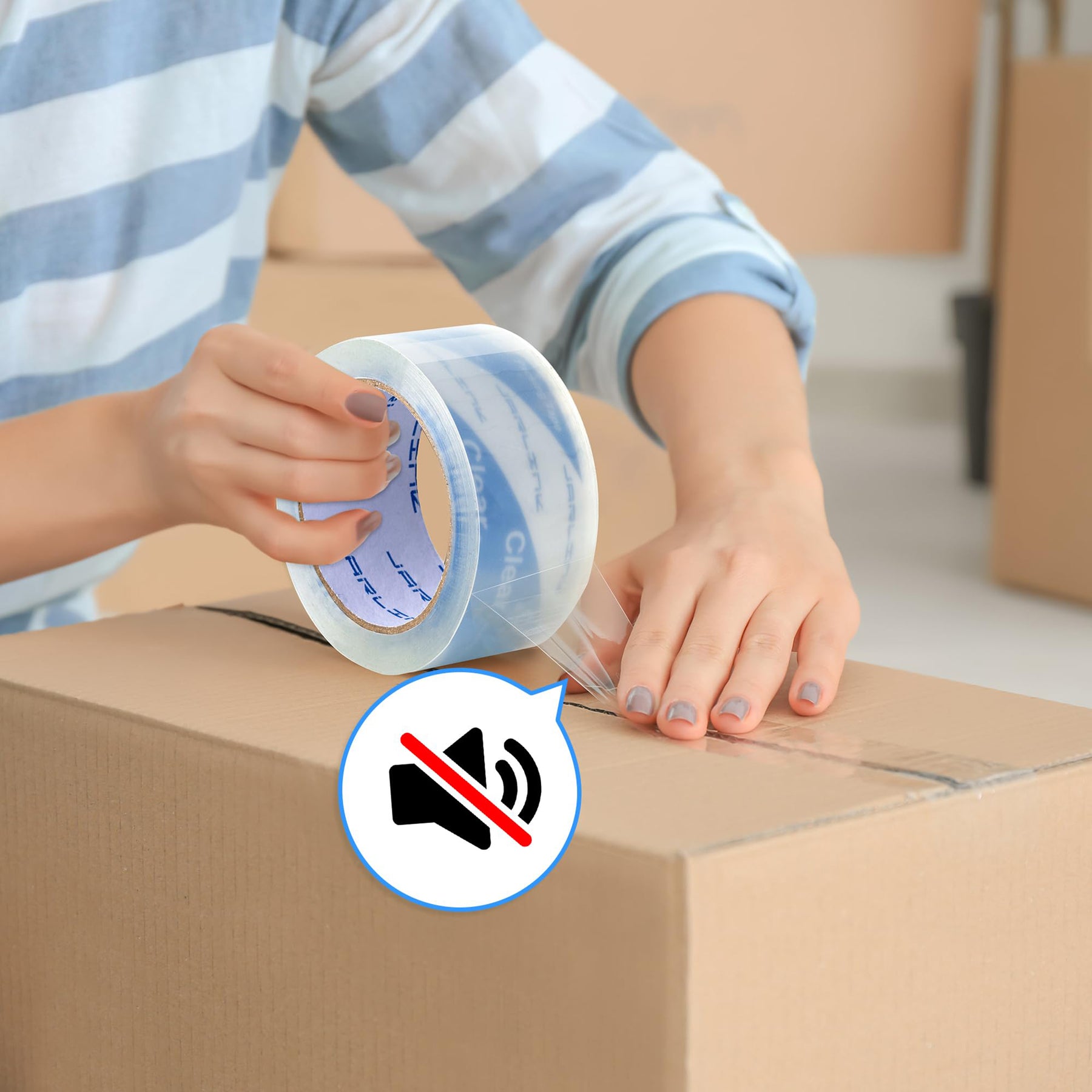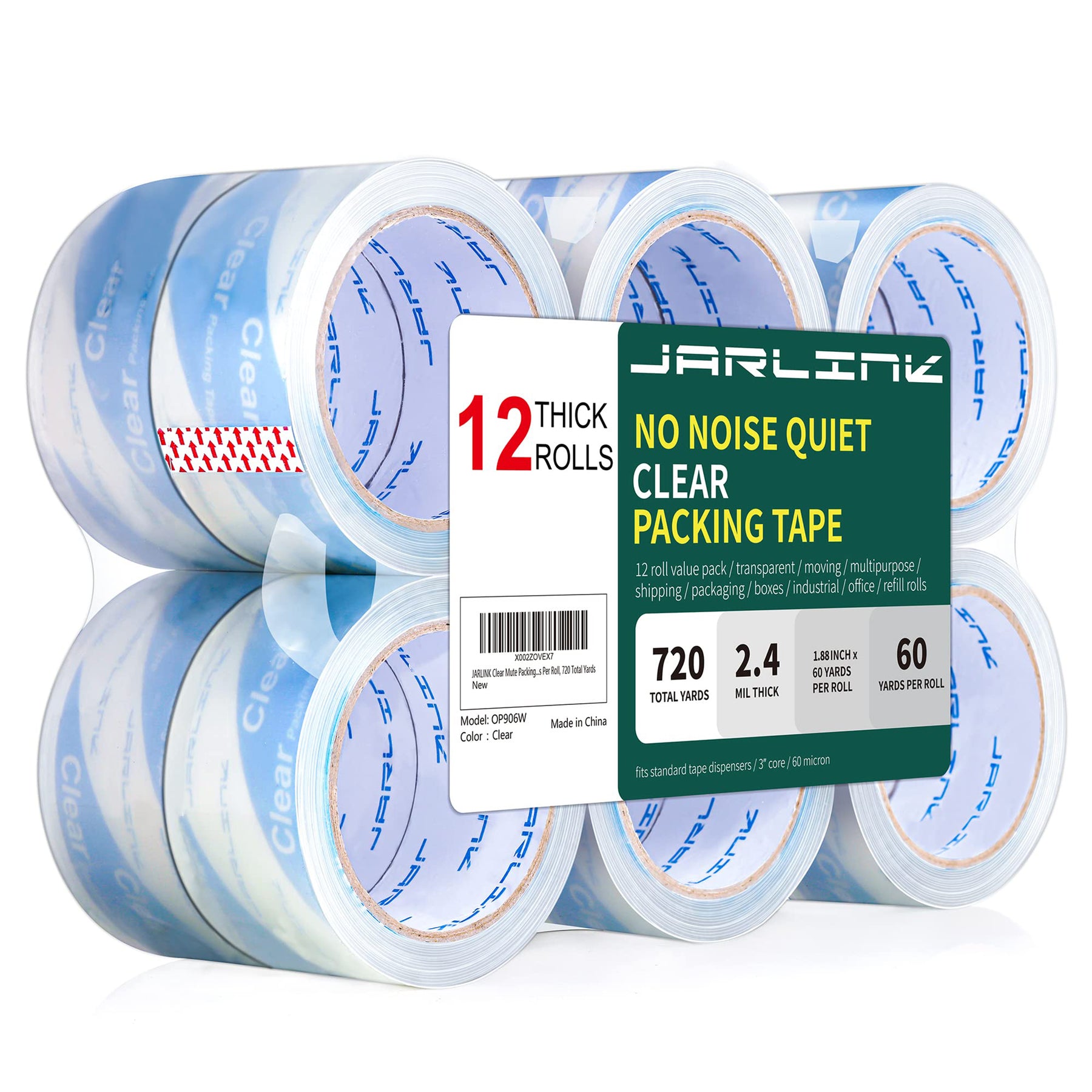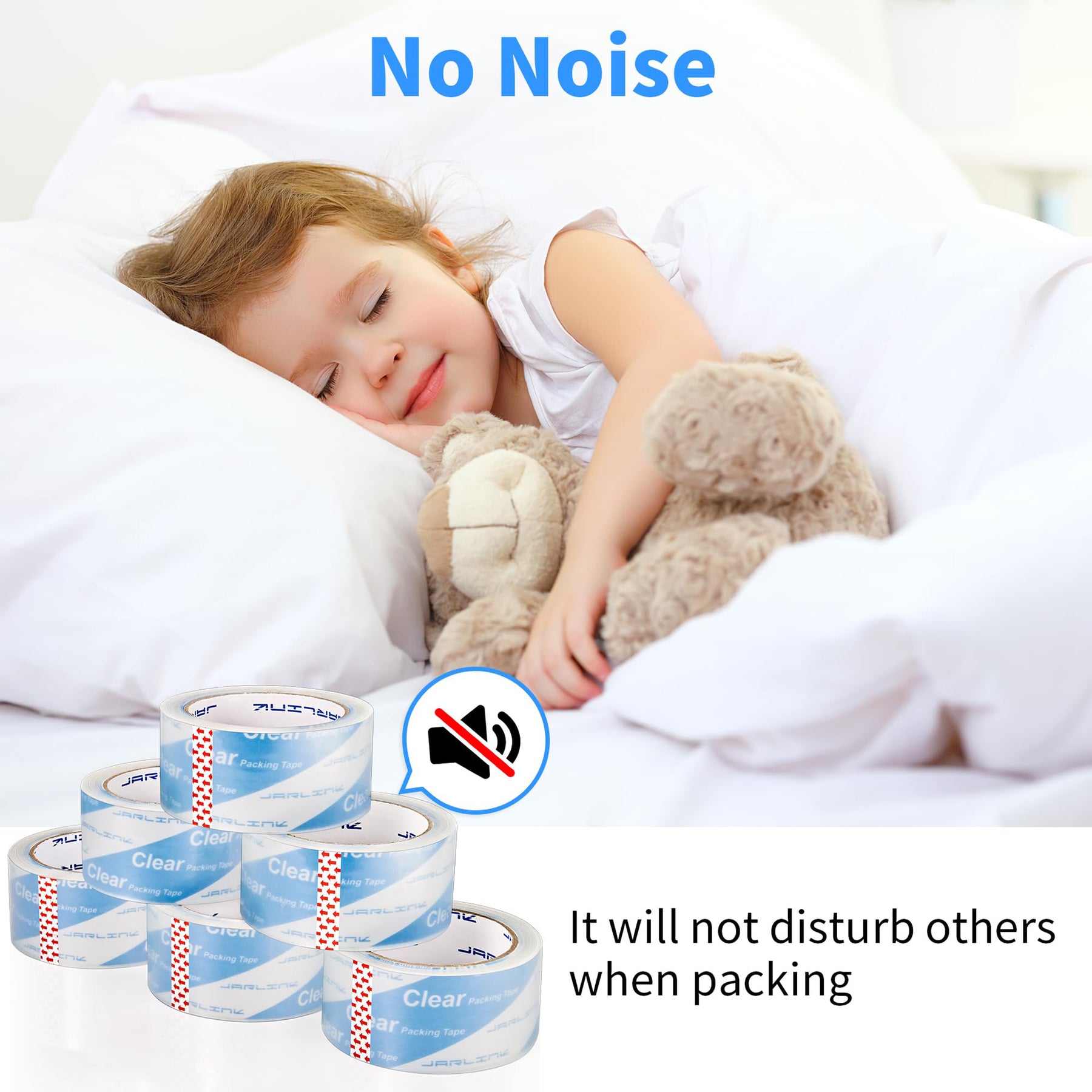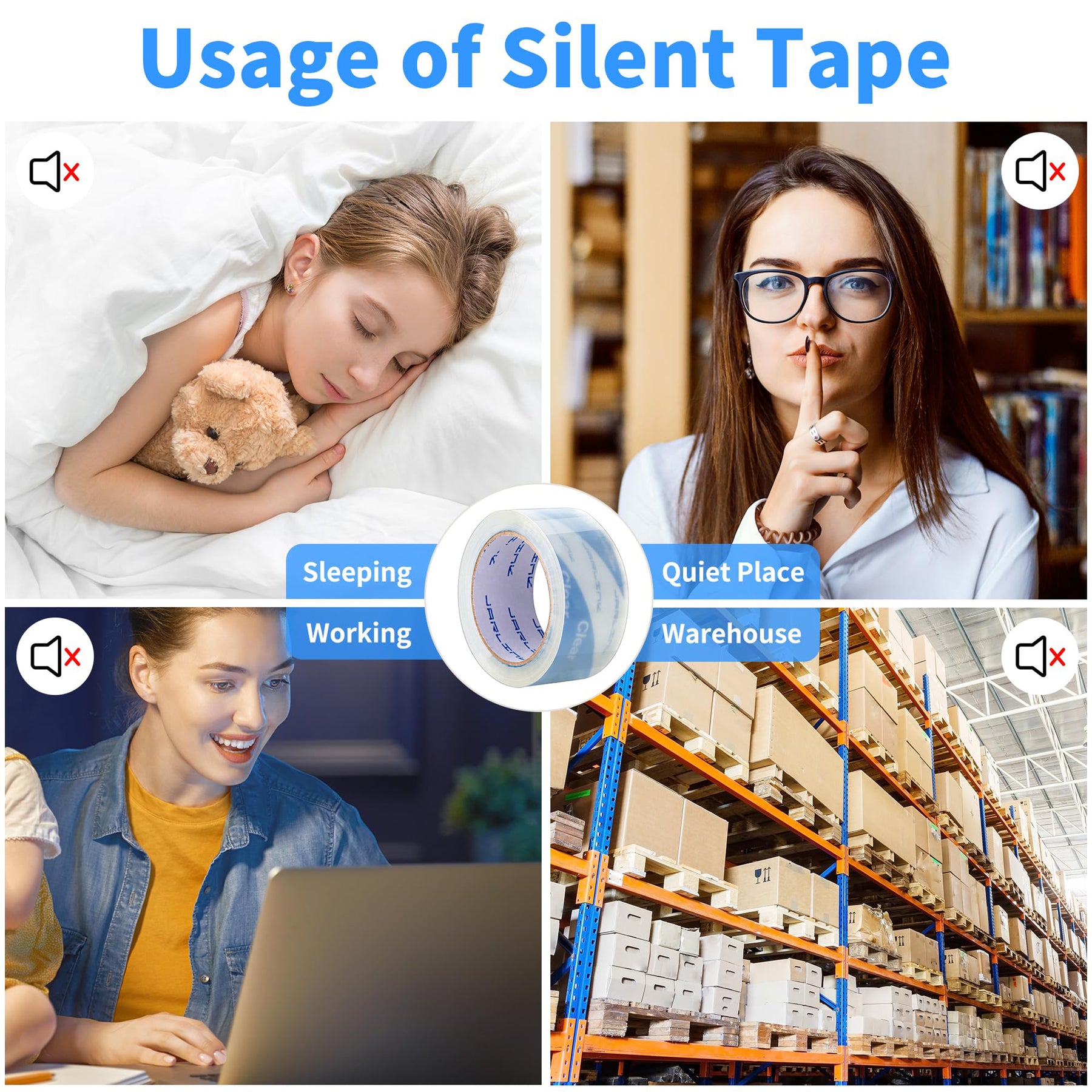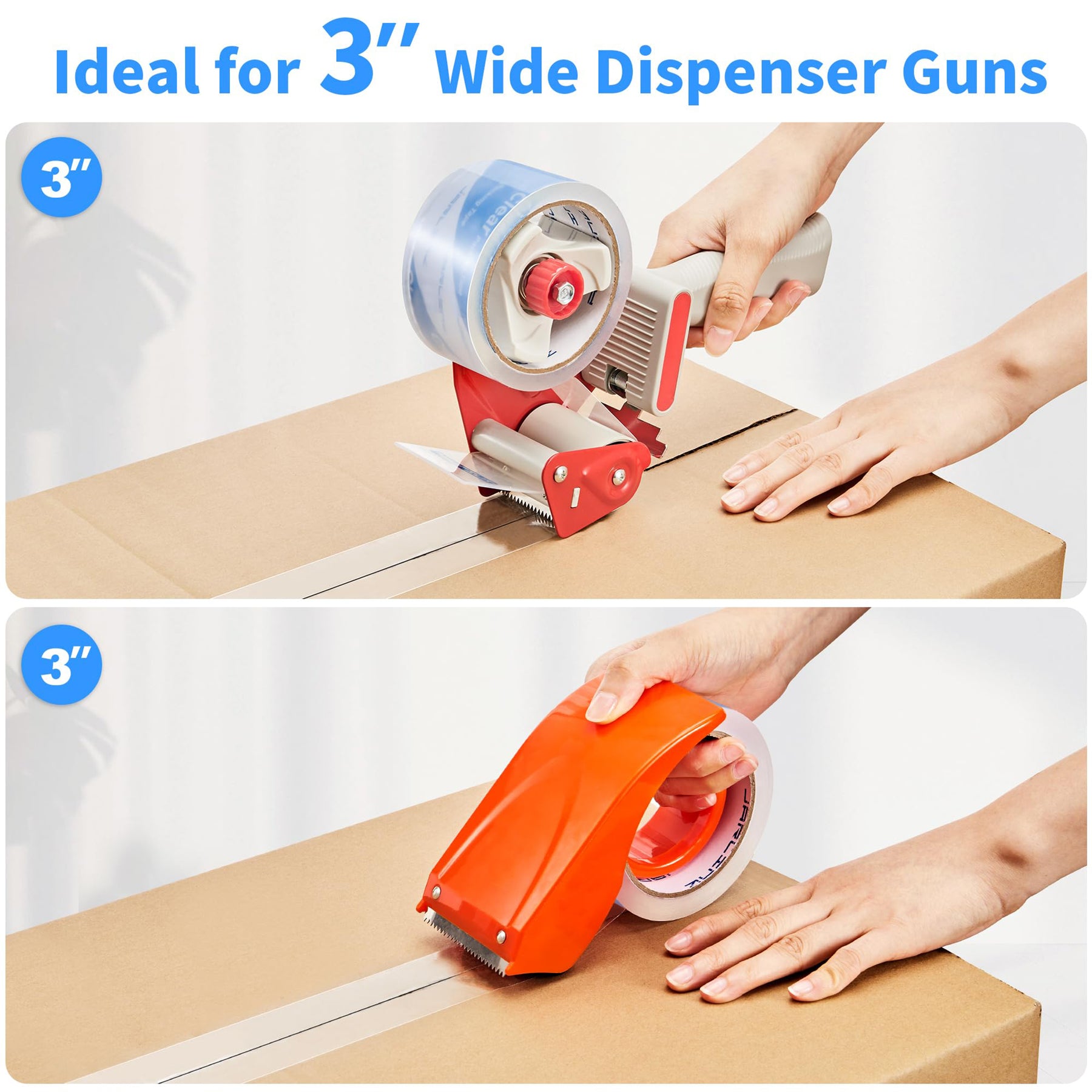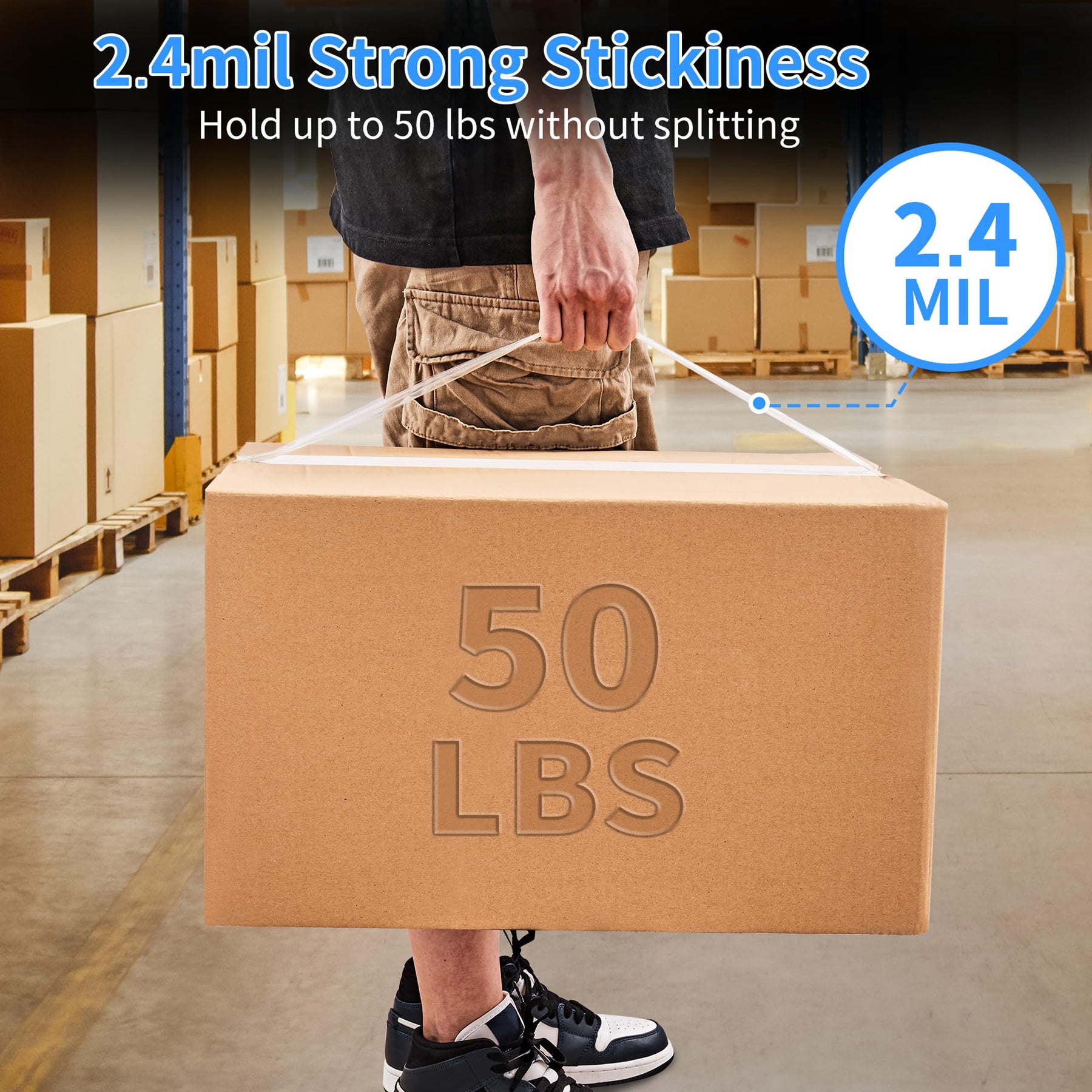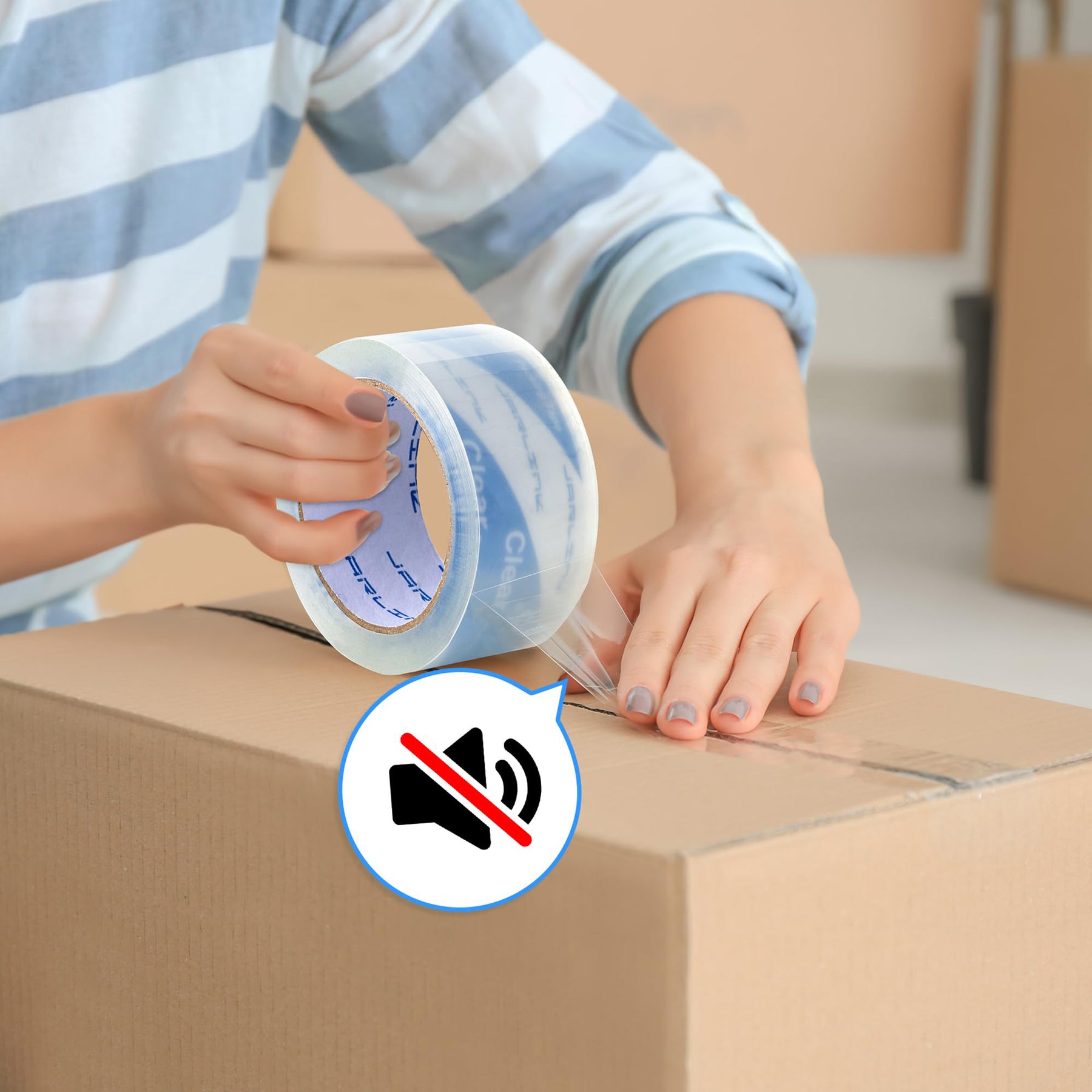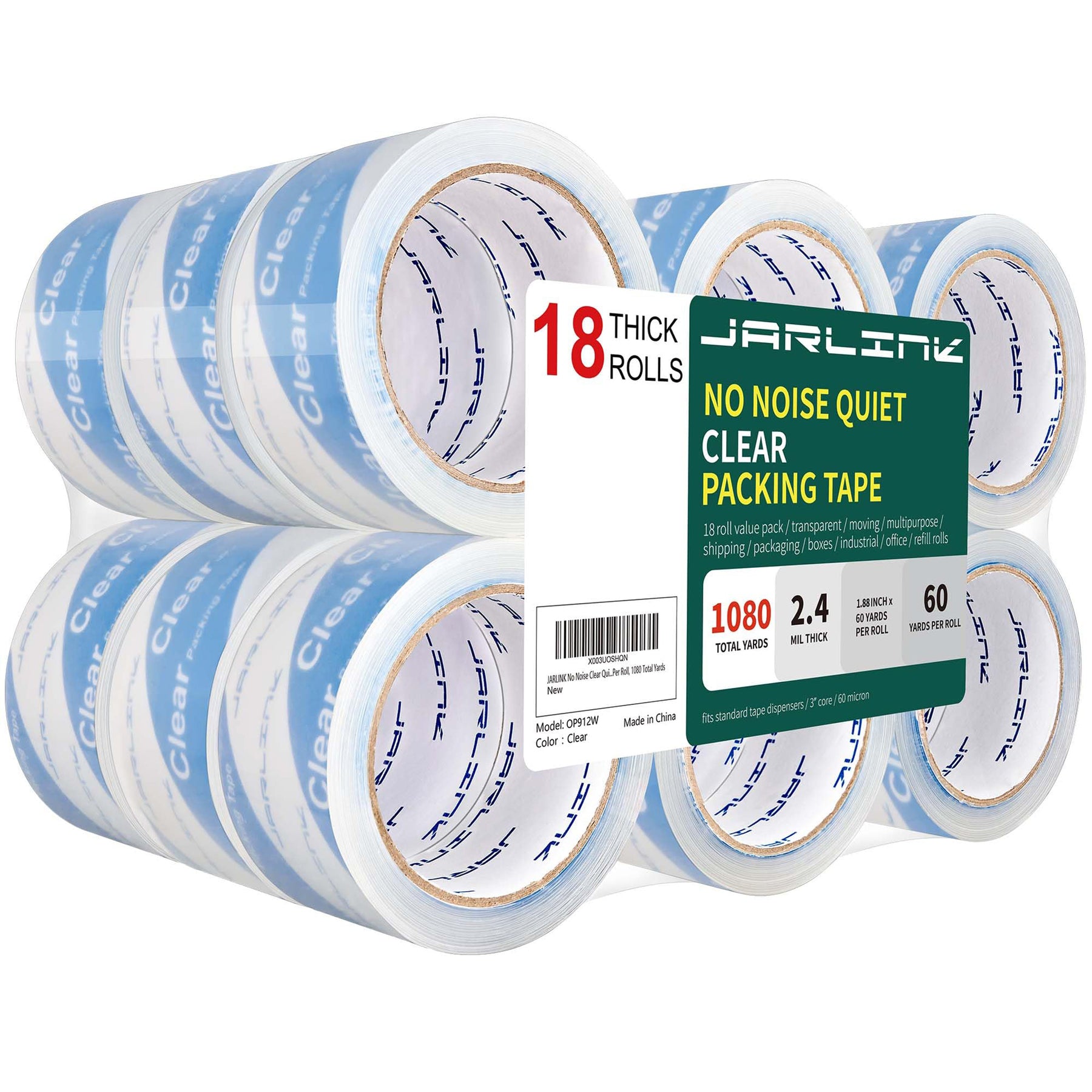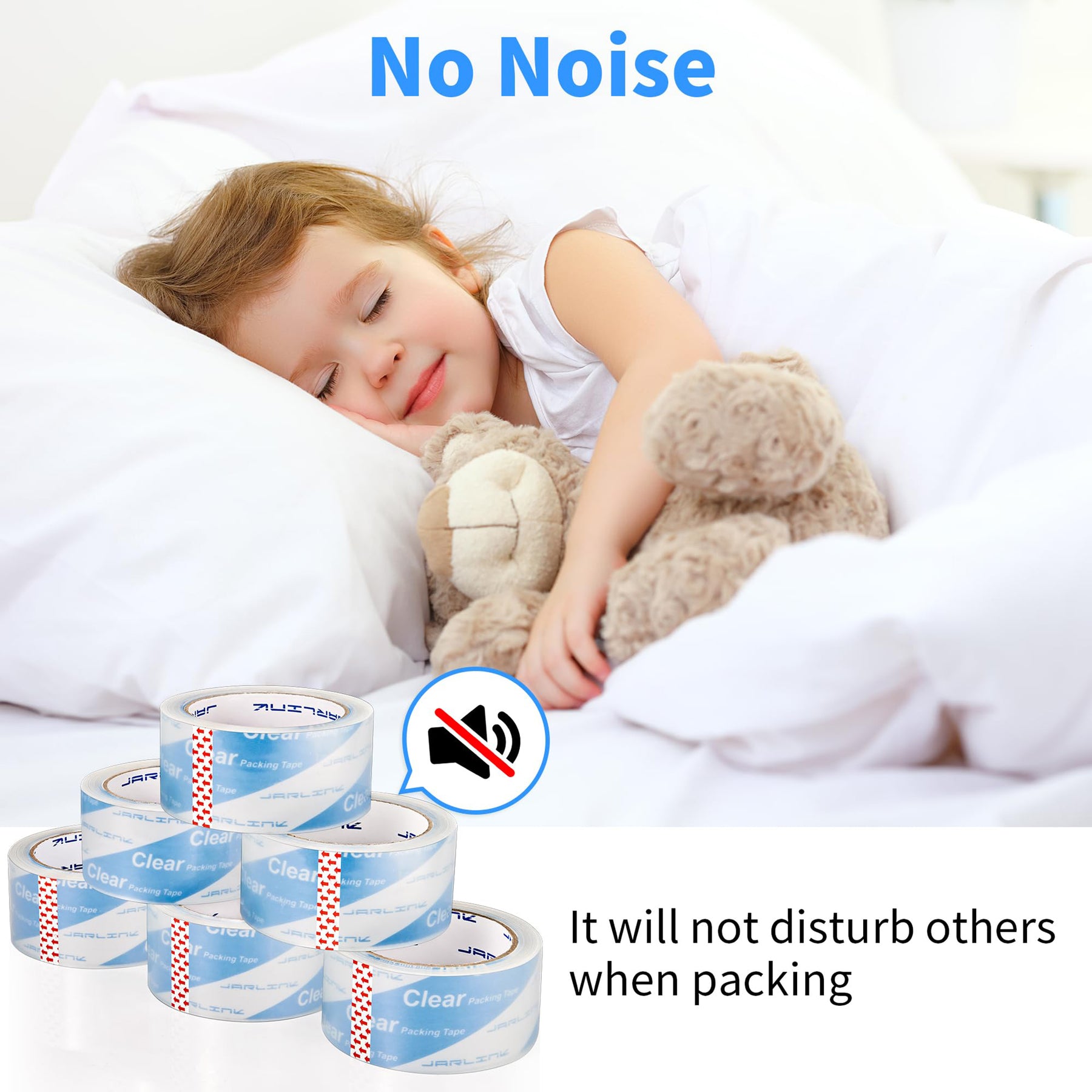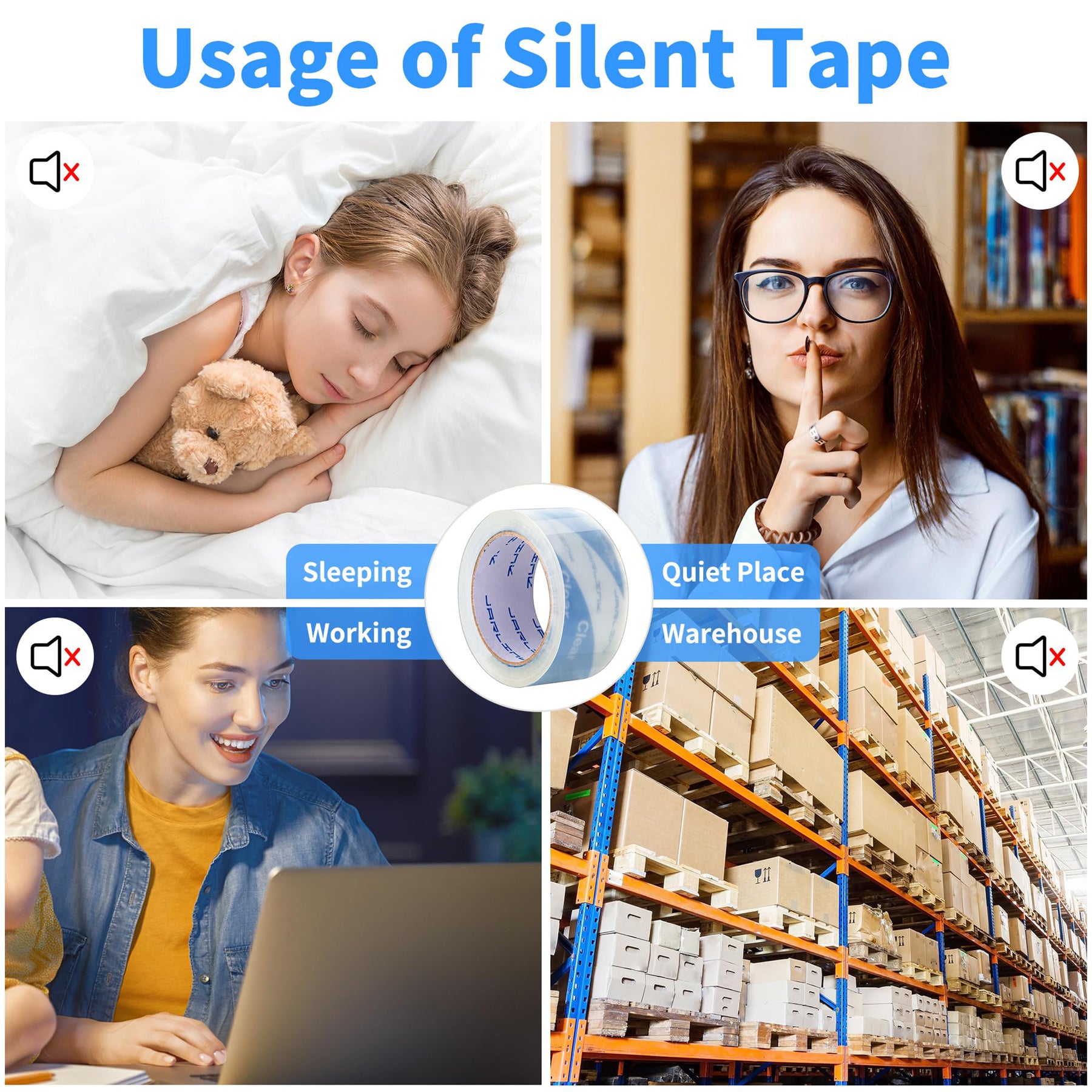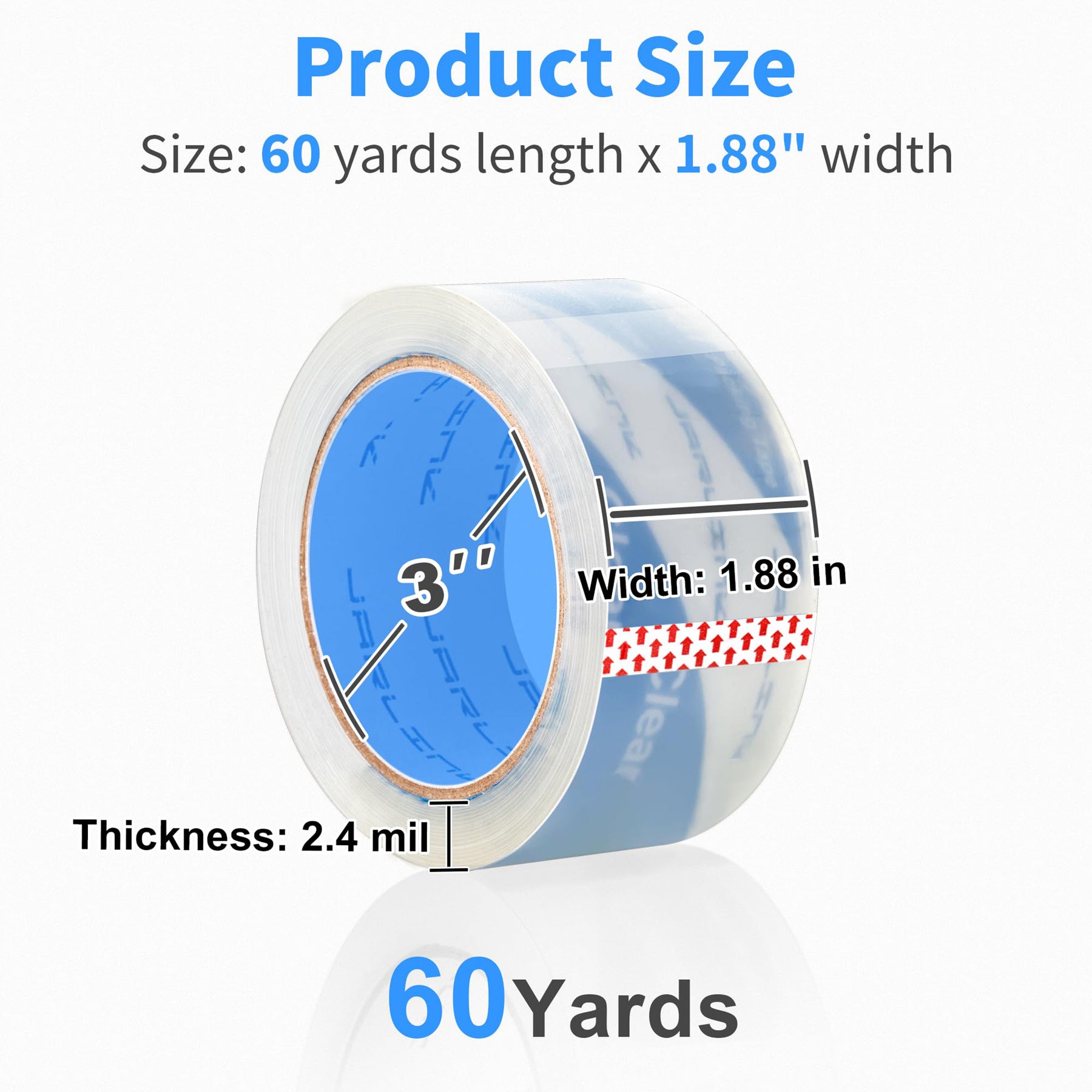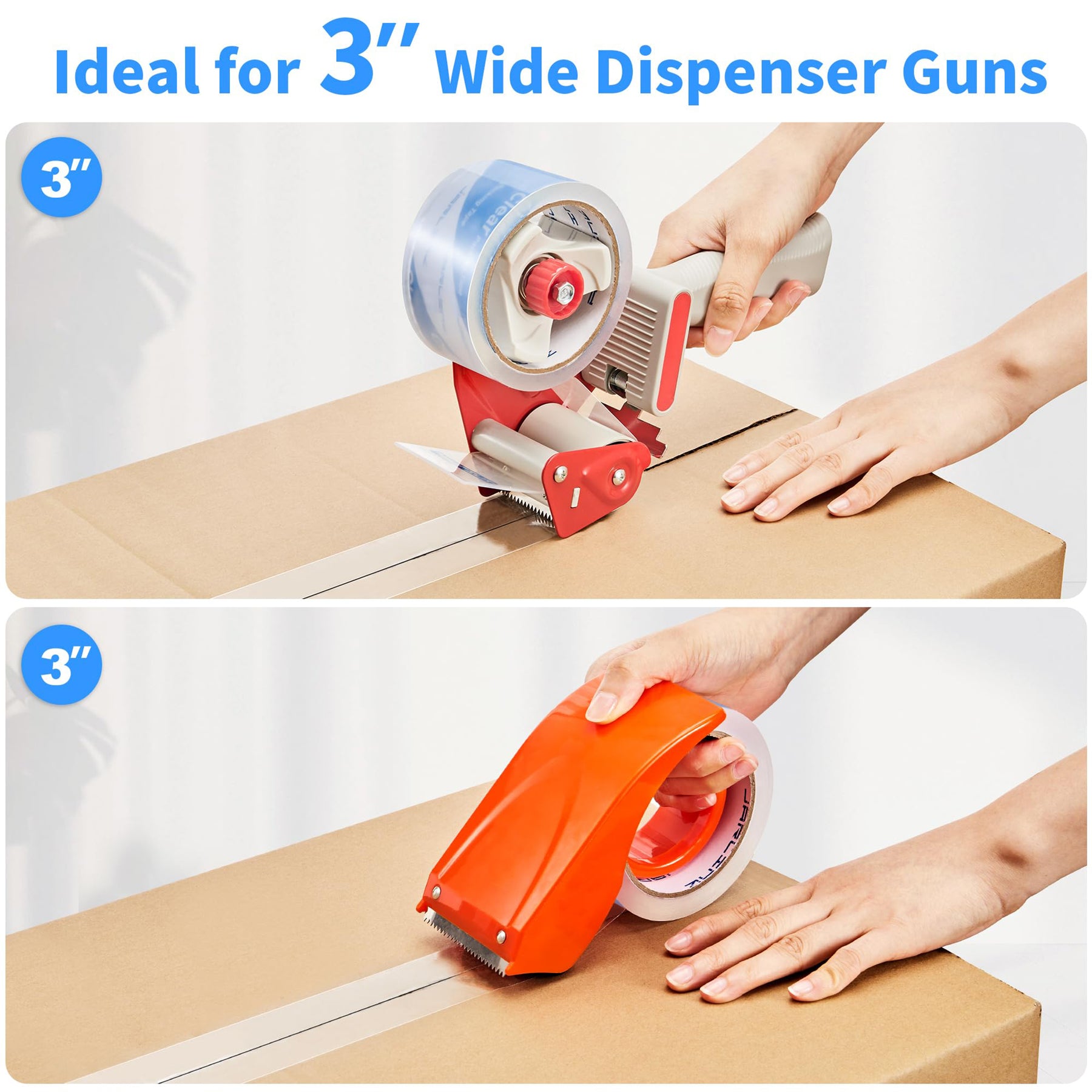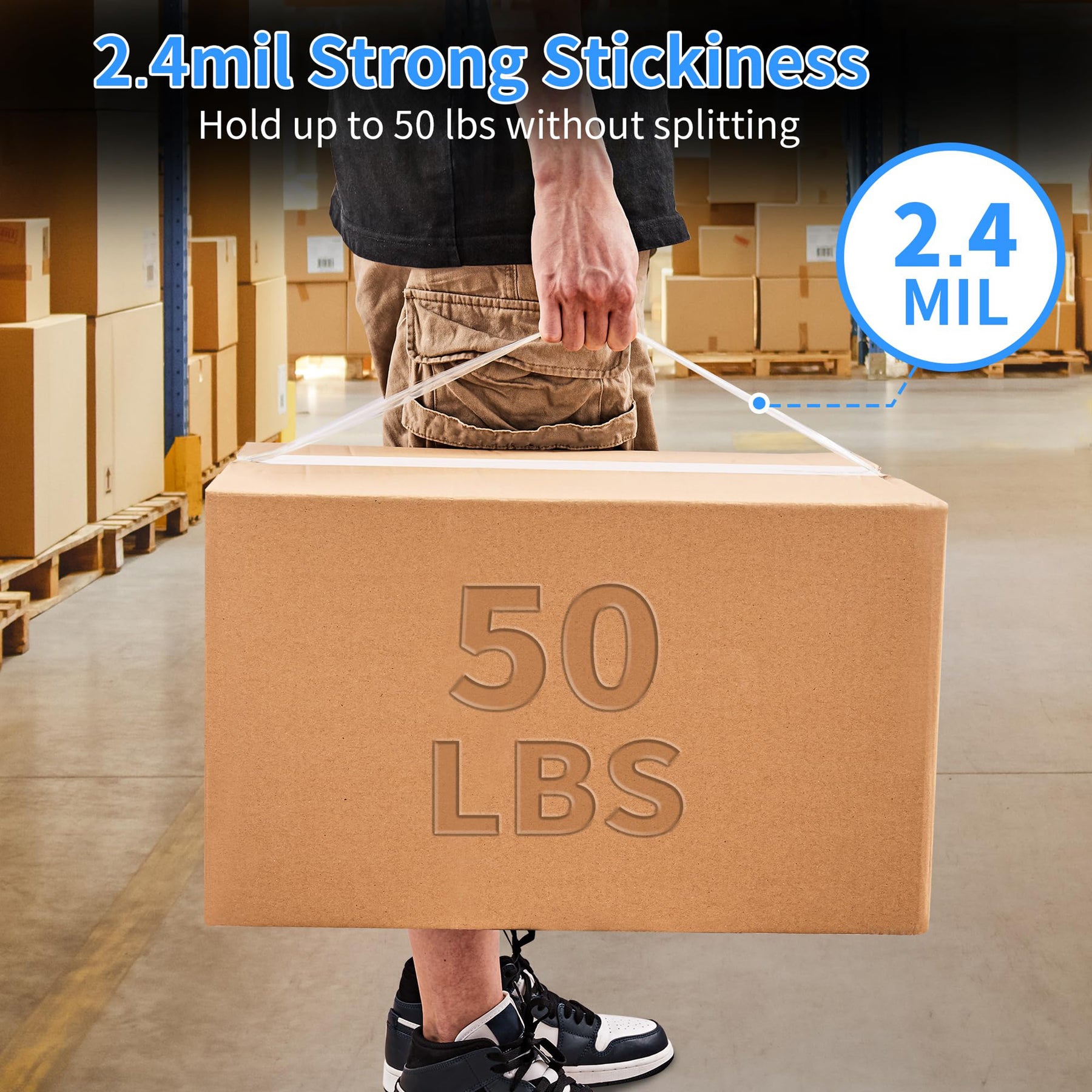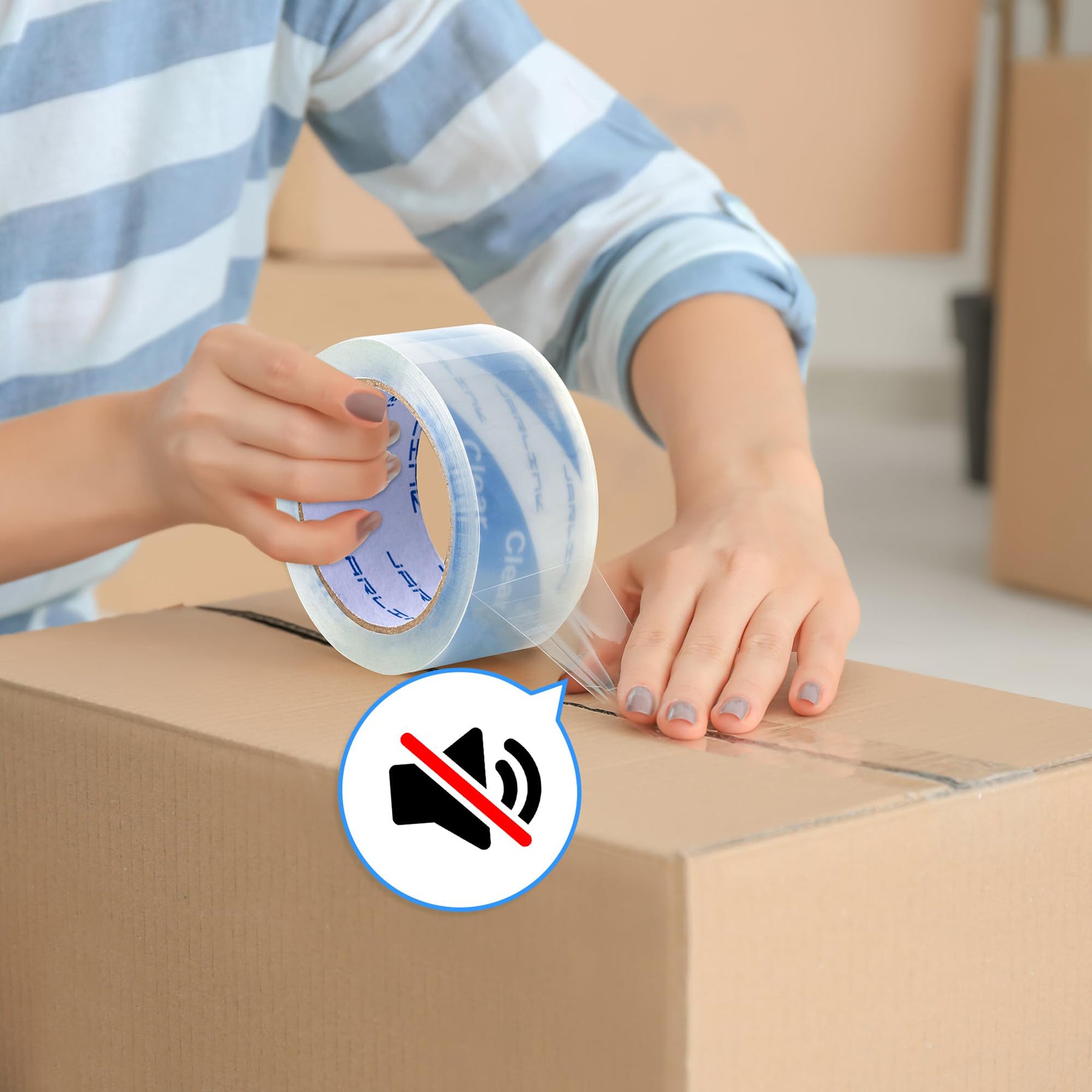 JARLINK No Noise Clear Quiet Packing Tape, Heavy Duty Packaging Tape for Shipping Packaging Moving Sealing, 2.4mil Thick, 1.88 inches Wide, 60 Yards Per Roll
No Noise: 100% silent and noiseless tape, perfect for packaging without disturbing others.

High Quality: 2.4mil thick packing tape that is tough and tear-resistant, ensuring reliable sealing and packaging. The dimensions of this tape is at 60 yards length x 1.88-inch width or (55m x 47mm) per roll, a total of 360 yards or 1080 feet. Perfect for quickly packaging and sealing.

Strong Adhesive: The shipping tape features a sturdy BOPP acrylic adhesive that securely holds boxes together.

Easy to Use: This transparent tape is compatible with standard tape dispensers and tape guns, and it can also be torn by hand for convenience.

Multiple Uses: Suitable for various applications, such as shipping, packaging, box and carton sealing, as well as organizing household items. Ideal for use at the depot, home, and office.
Worldwide free shipping We use DHL Express for worldwide shipping. Delivery time is usually 2-4 working days. NB: For Countries outside EU buying items ex. VAT, be aware you have to pay import taxes according to the laws of that specific country. In case of returns we are not able to return any duties or taxes, as this is paid to and handled directly between you (the customer) and your country. Return policy If you want to change a product into another size, color etc, please contact us so we are able to reserve the new item in our stock immediately. You are always entitled to an exchange or refund within 30 days after you have received your package, as long as the item has not been used. All original packaging, price labels etc. shall be returned with the product without having been tampered with.
We have linked to Amazon.com. Just click the button "Buy it on Amazon", and then place the order on Amazon.
Please contact customer support at support@ijarlink.com.
You can send email to our email address support@ijarlink.com. Or you can contact us on our official Facebook and Instagram.