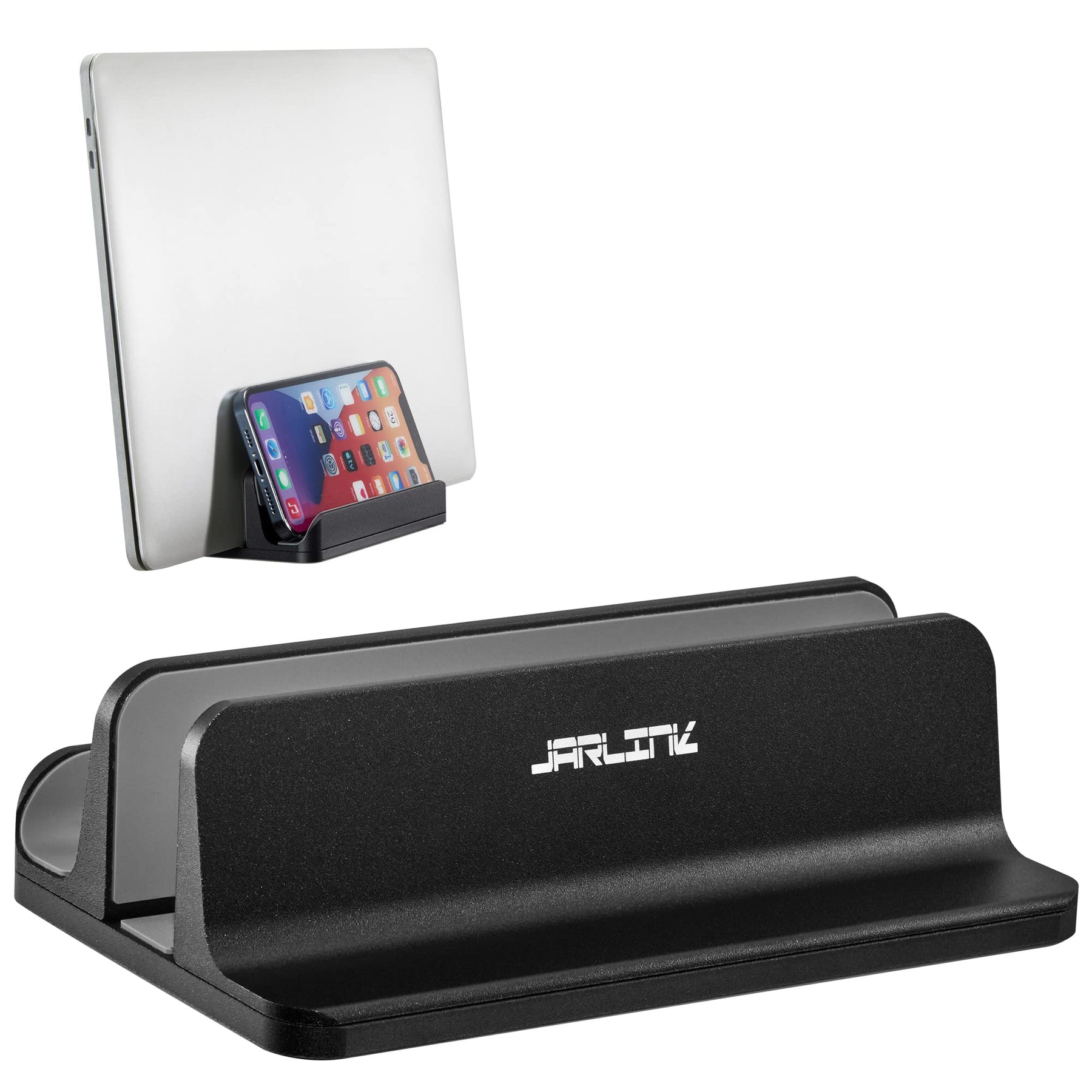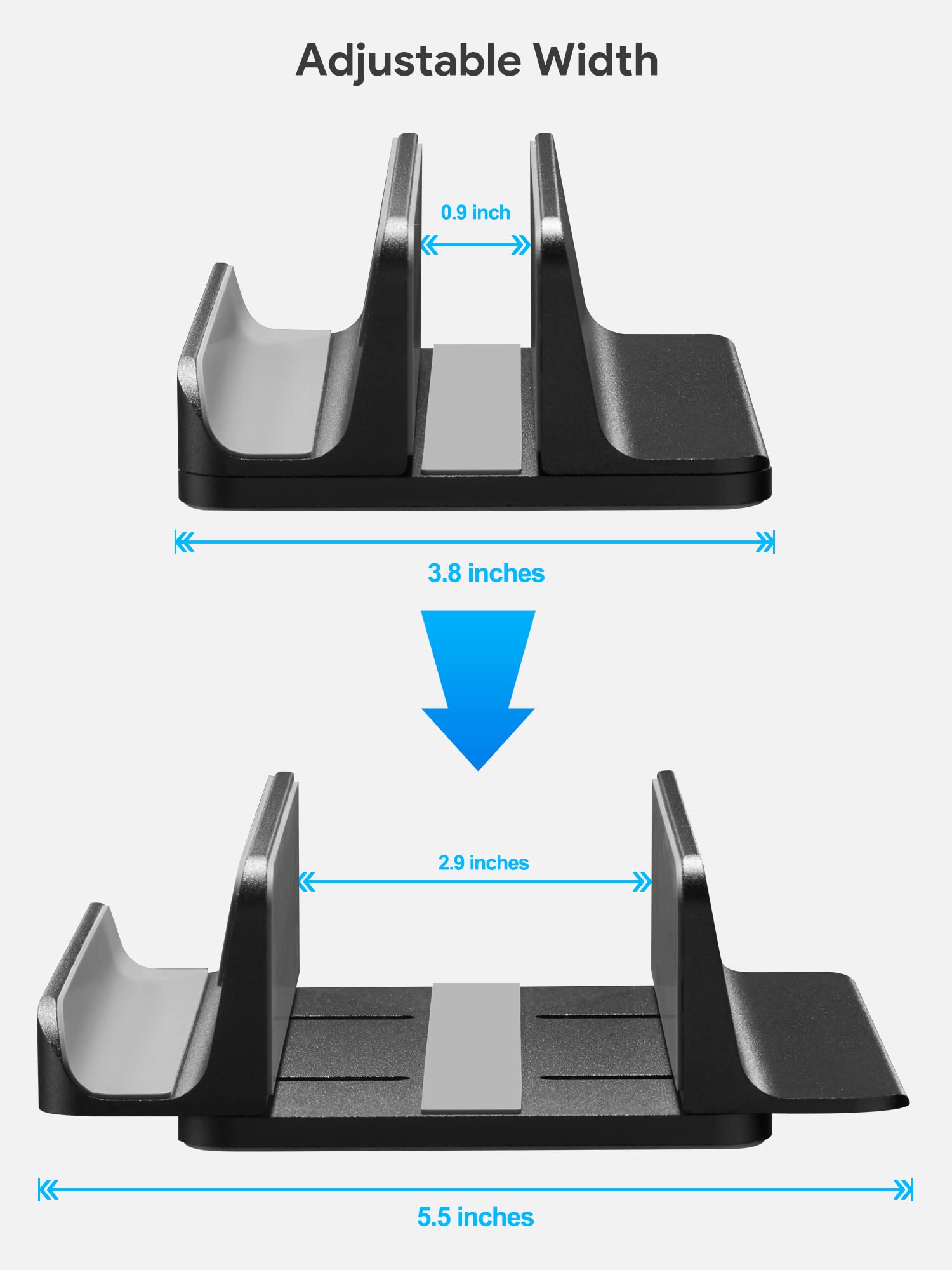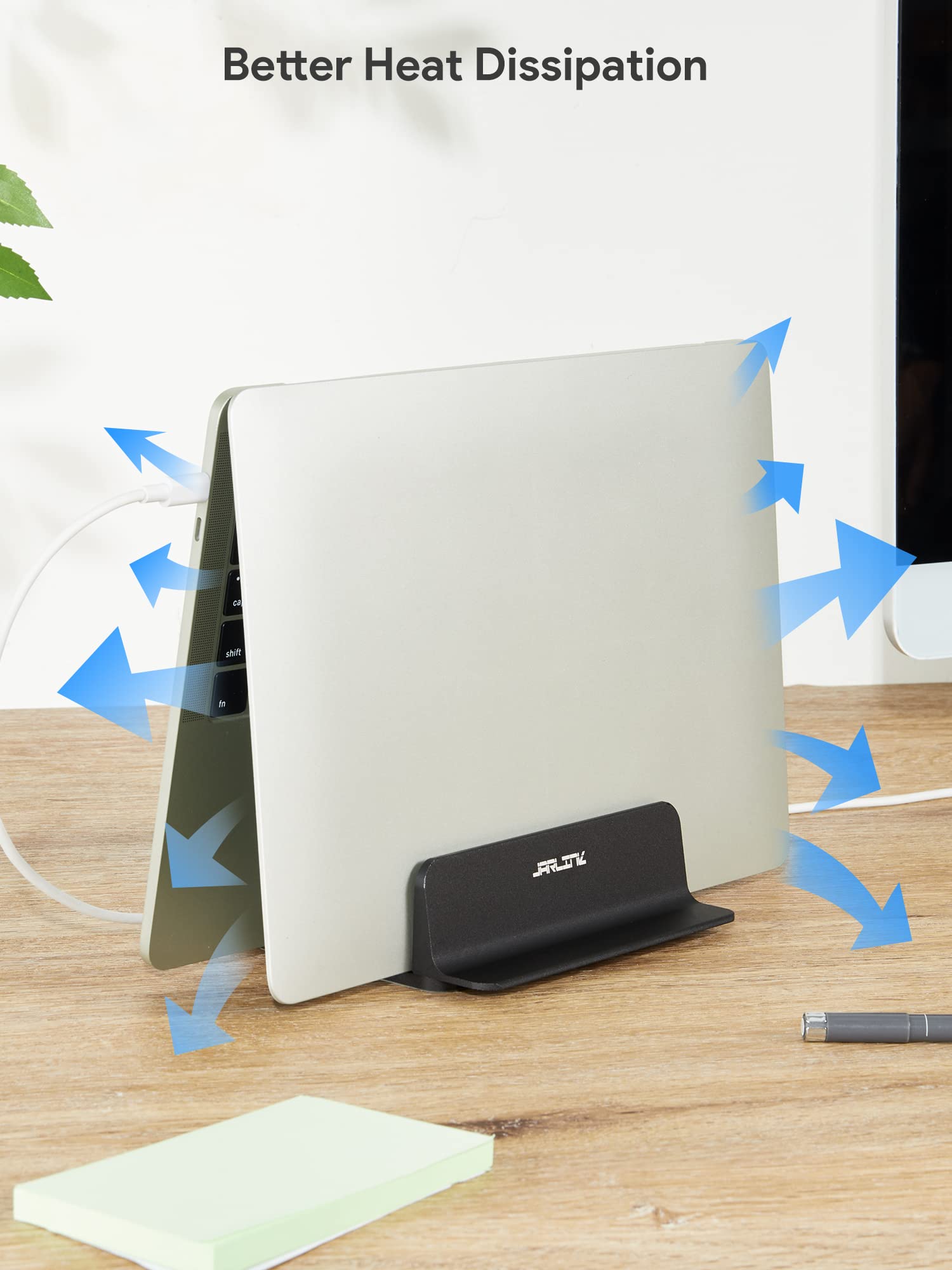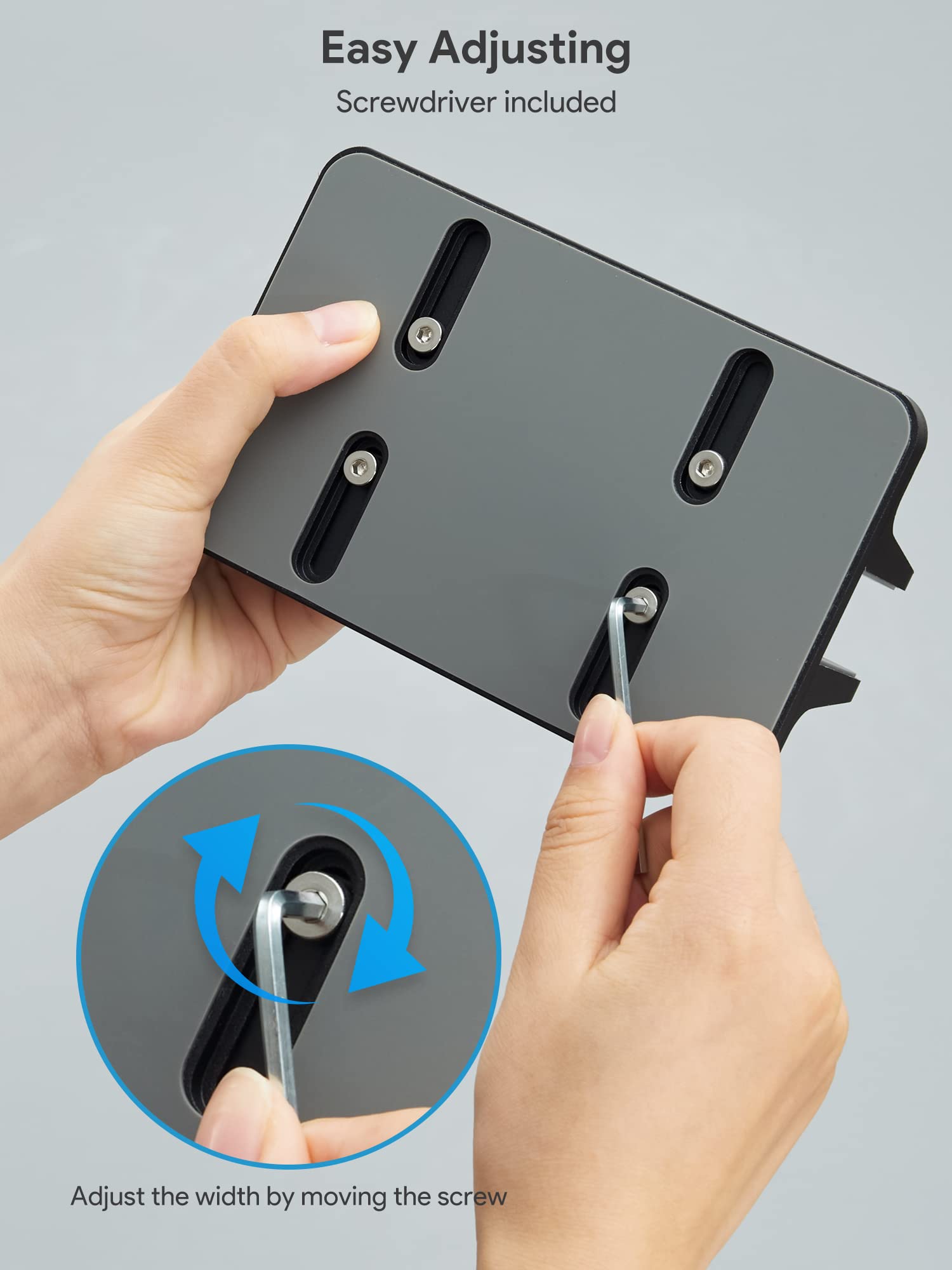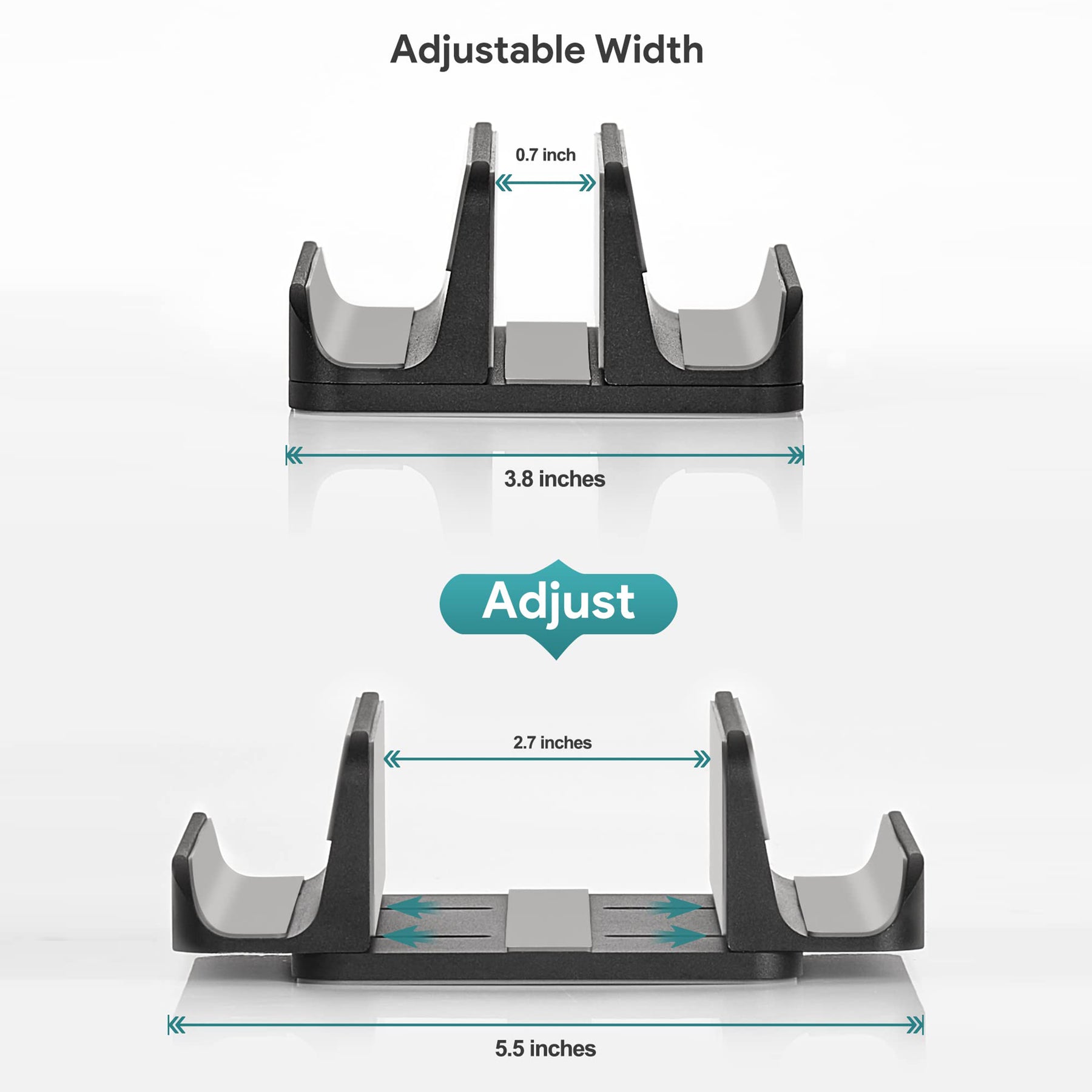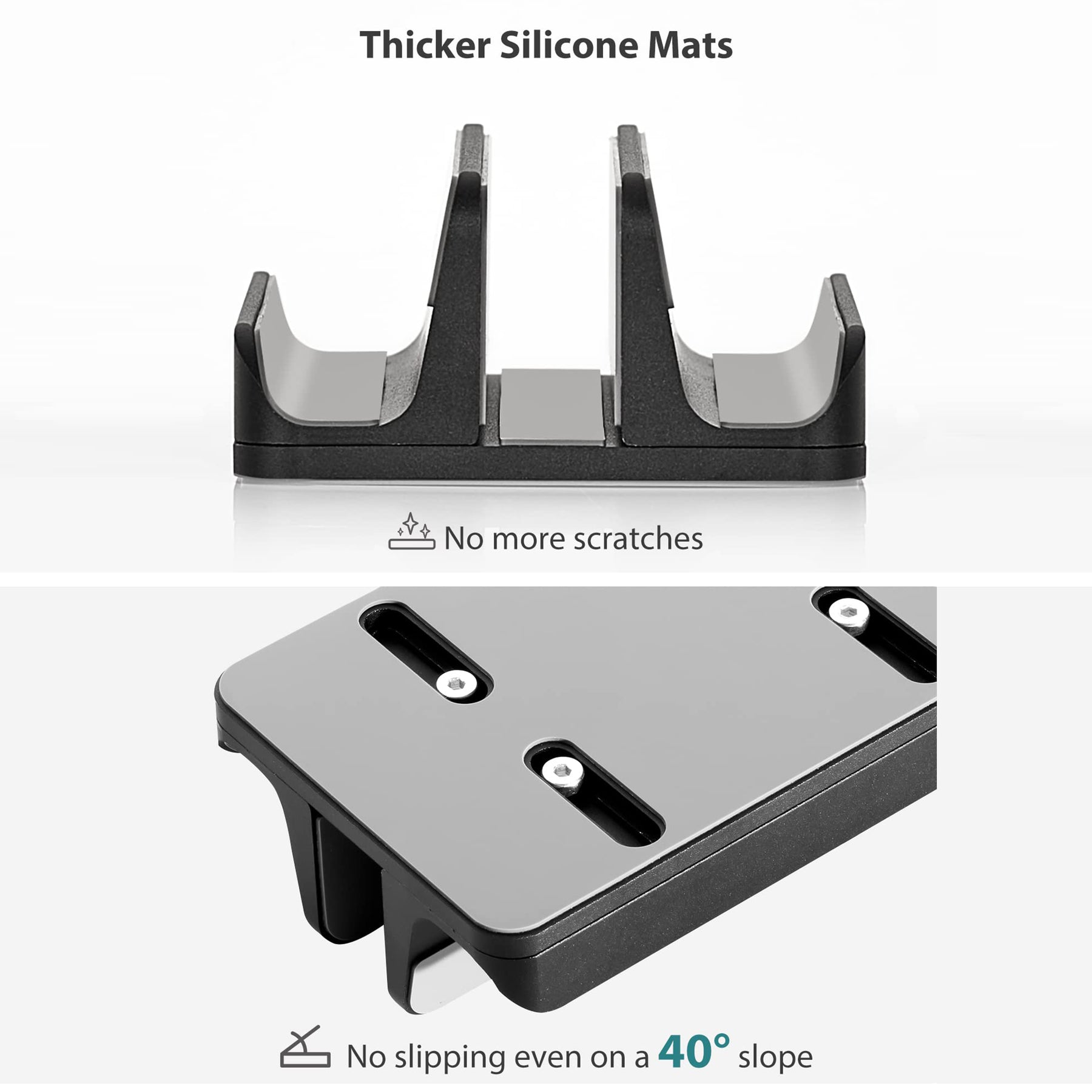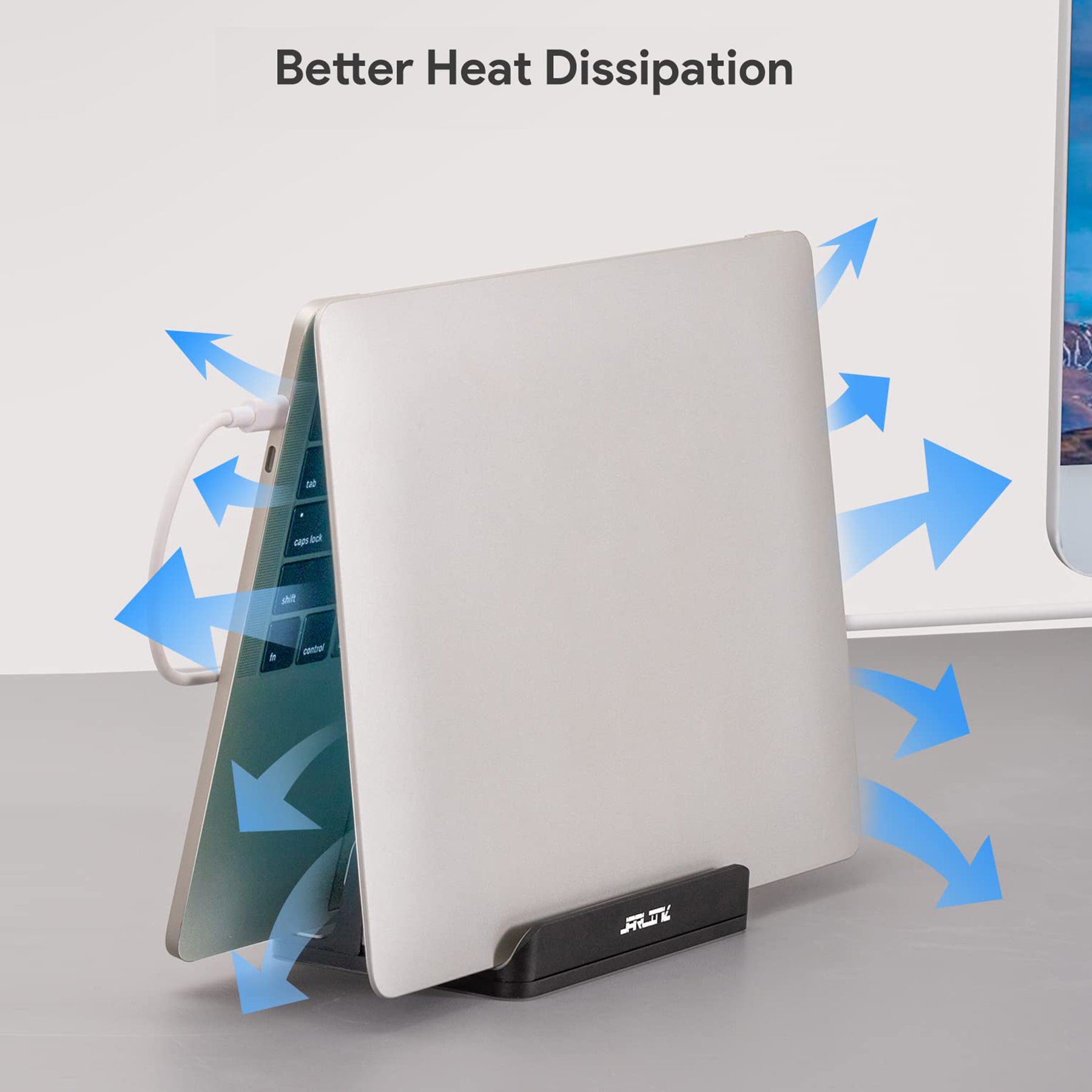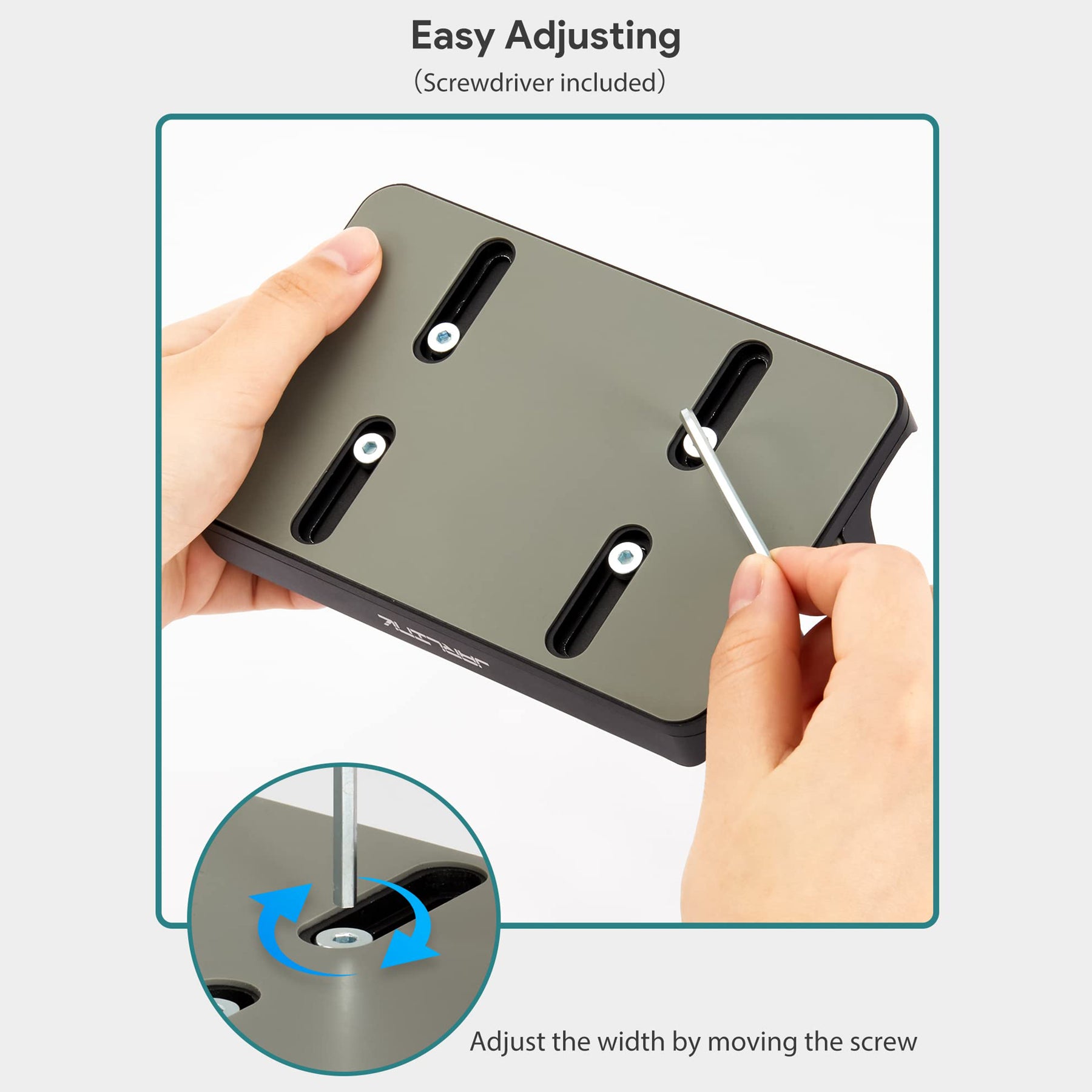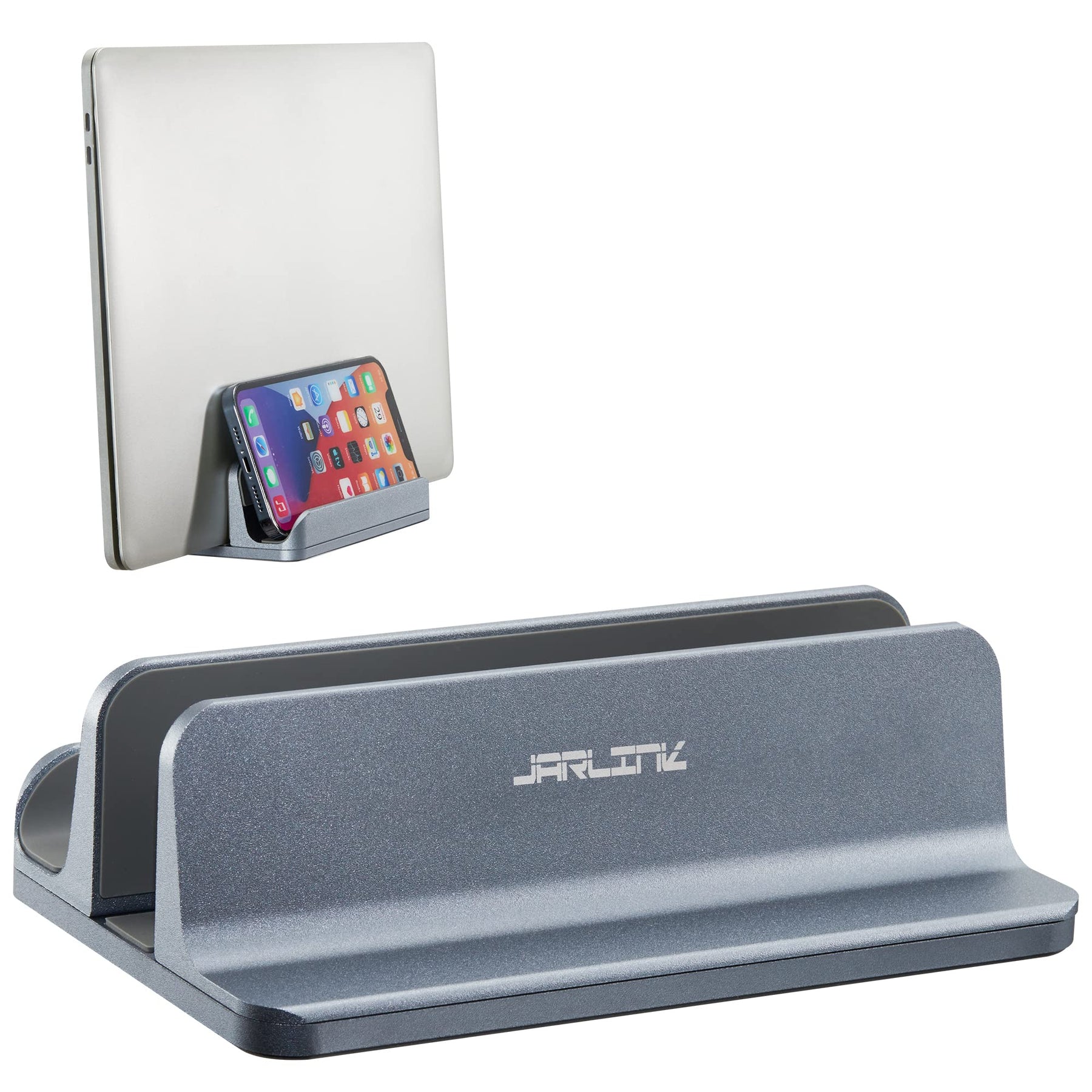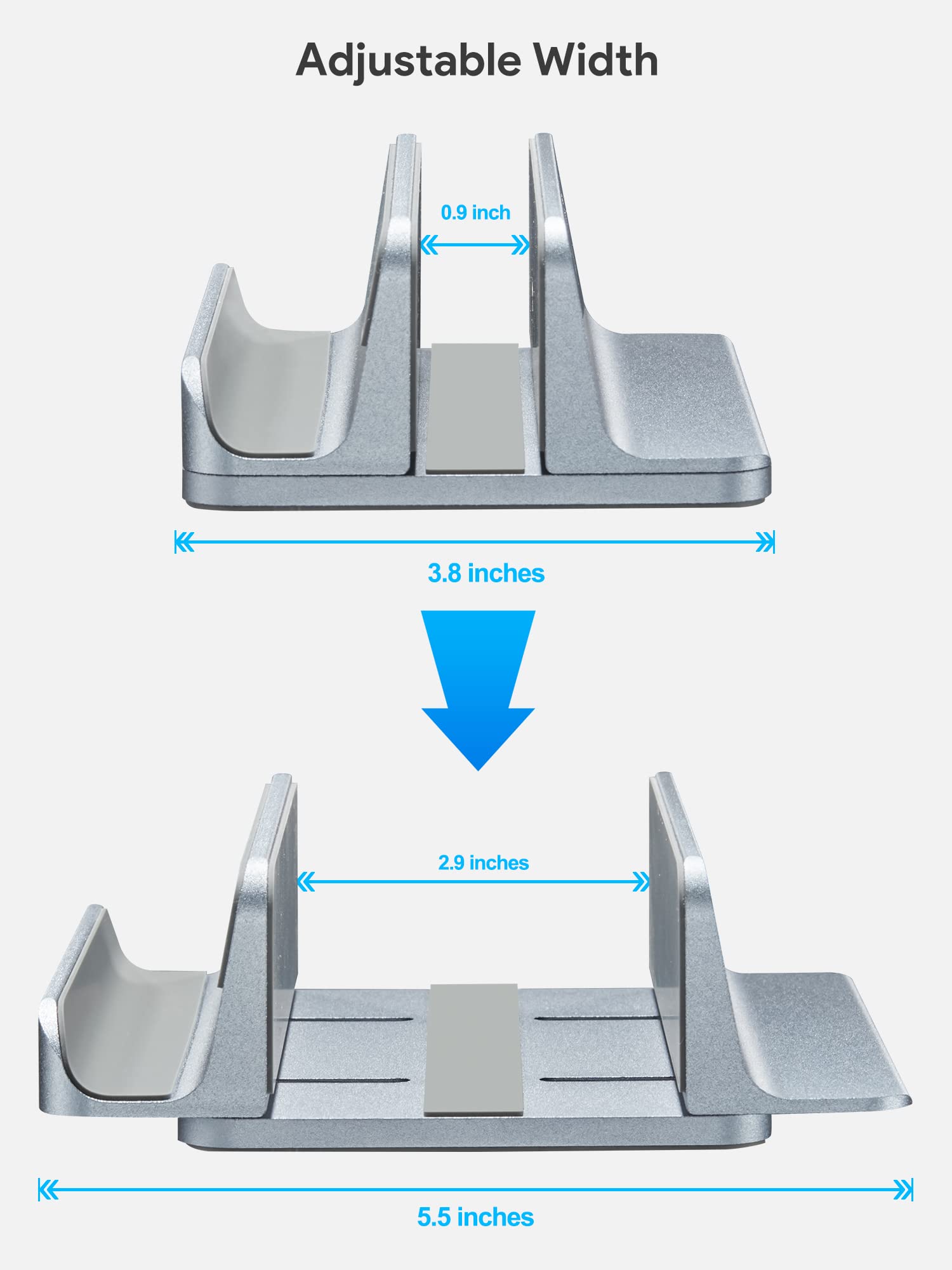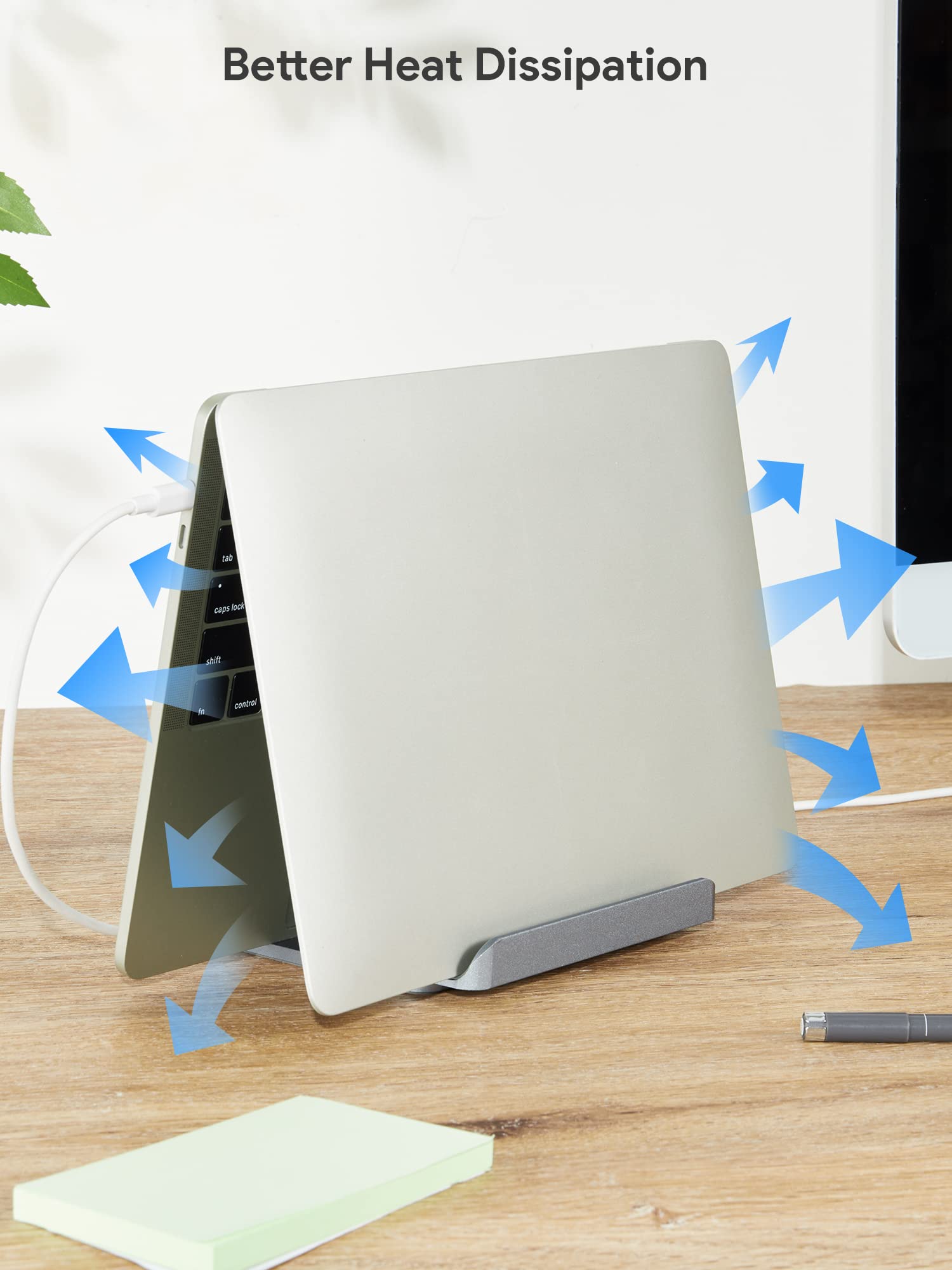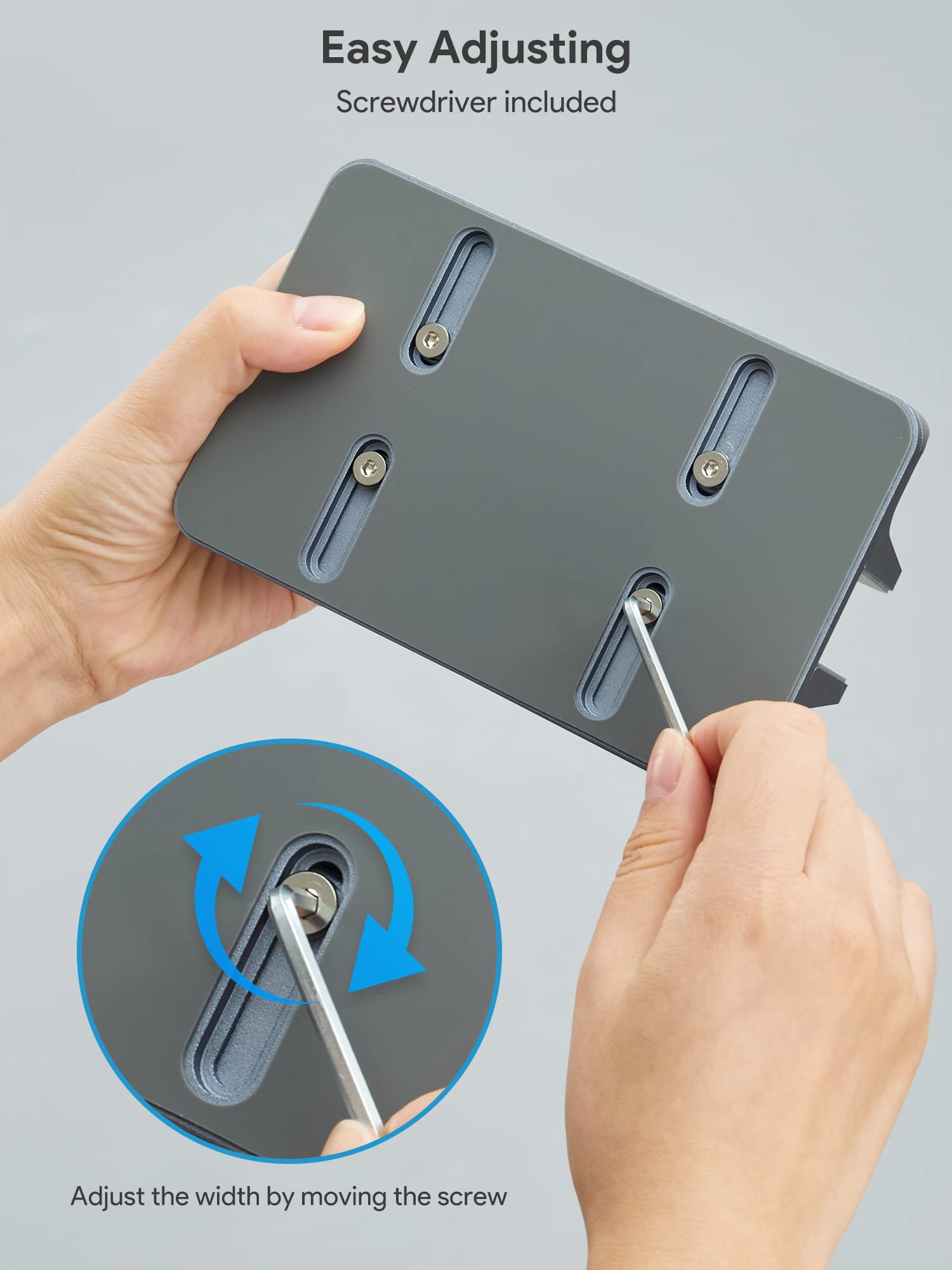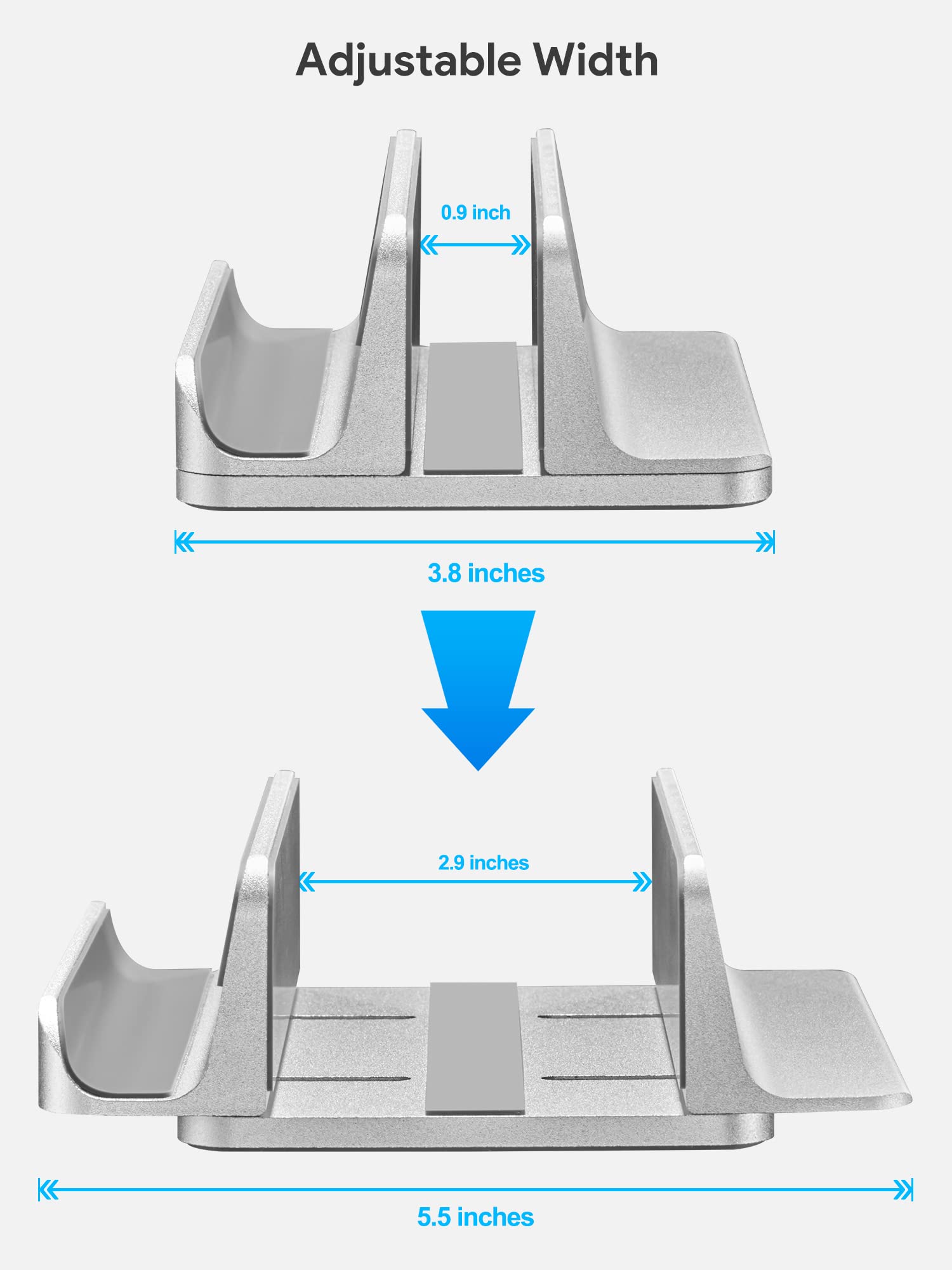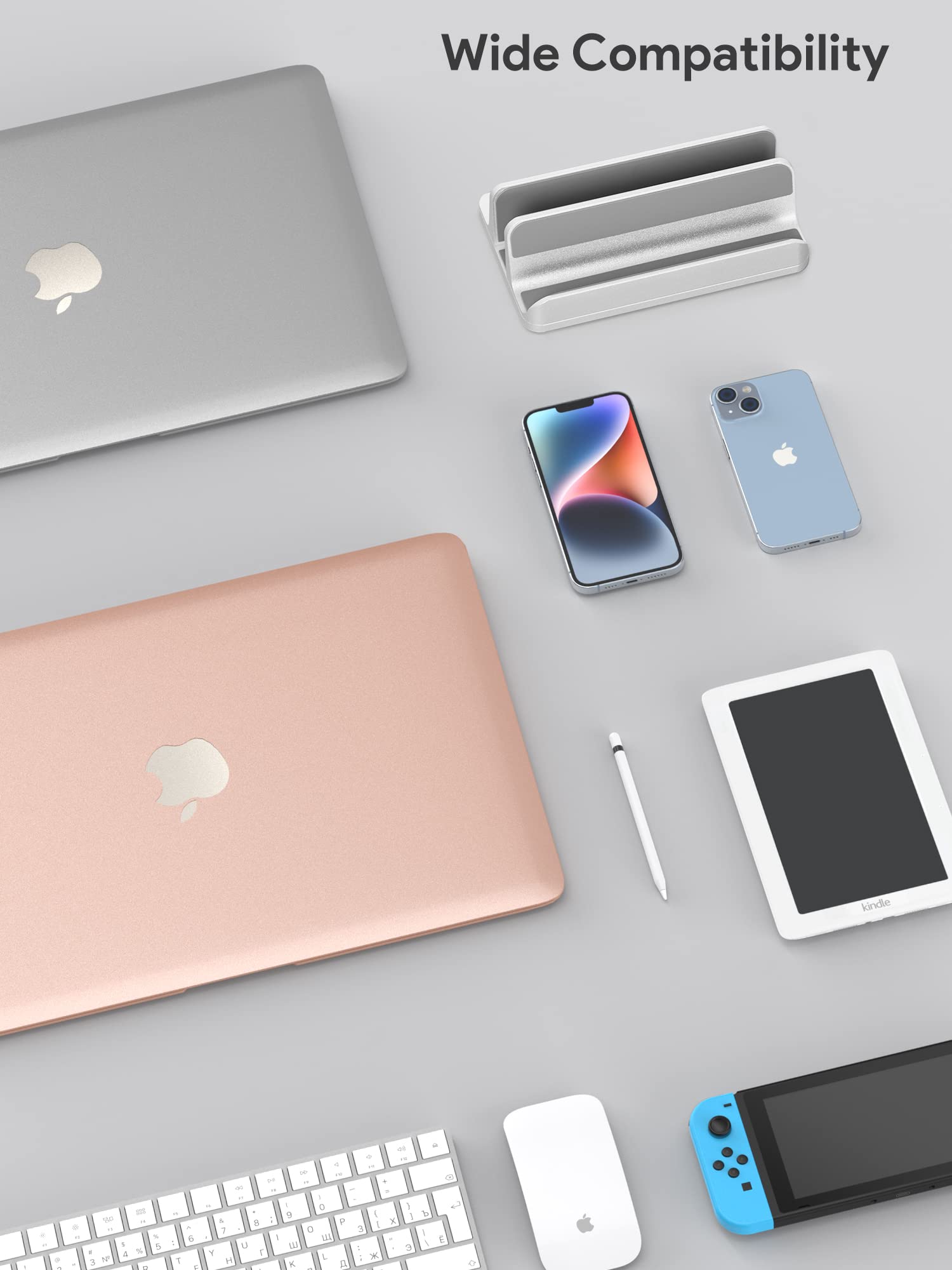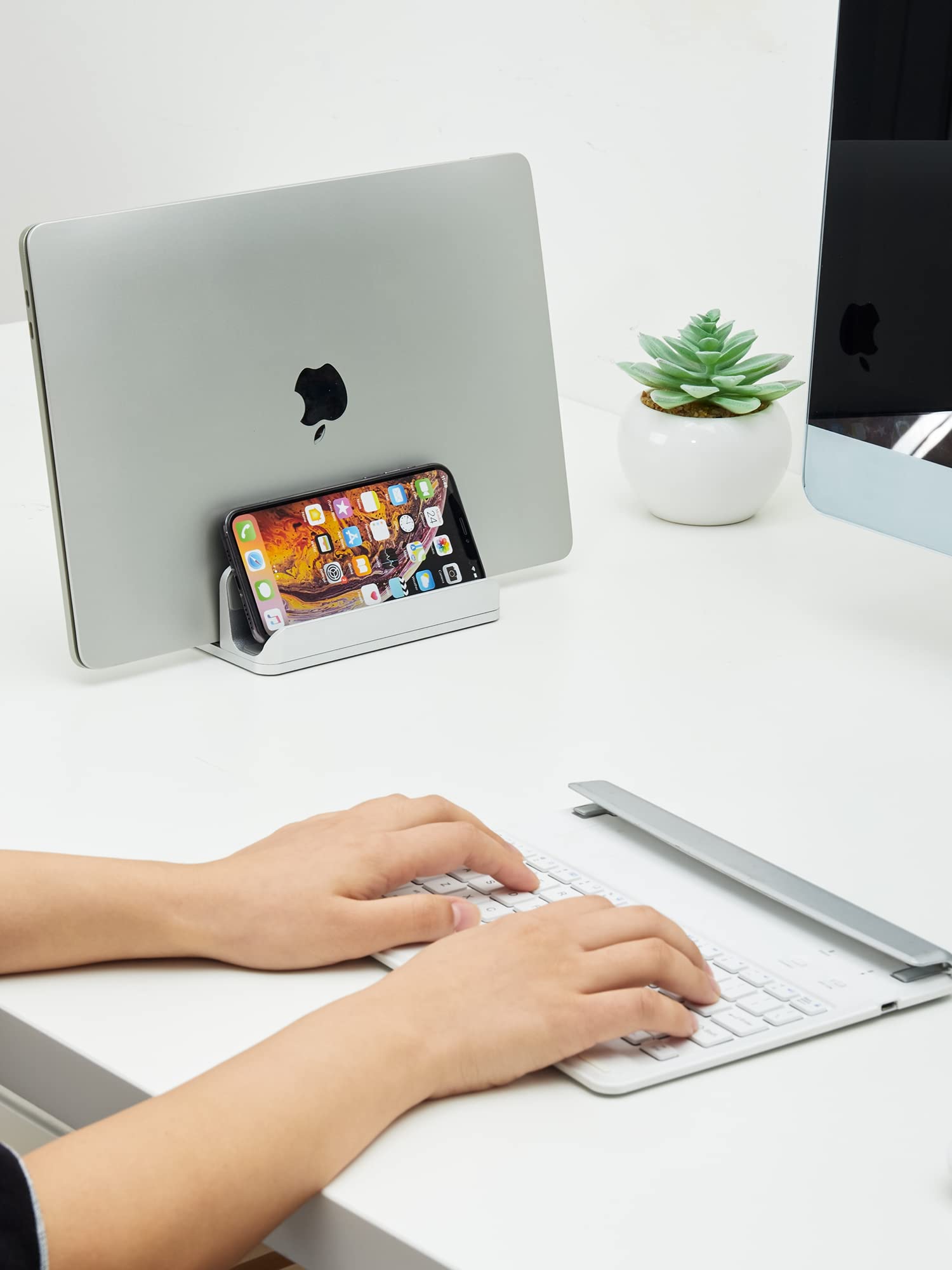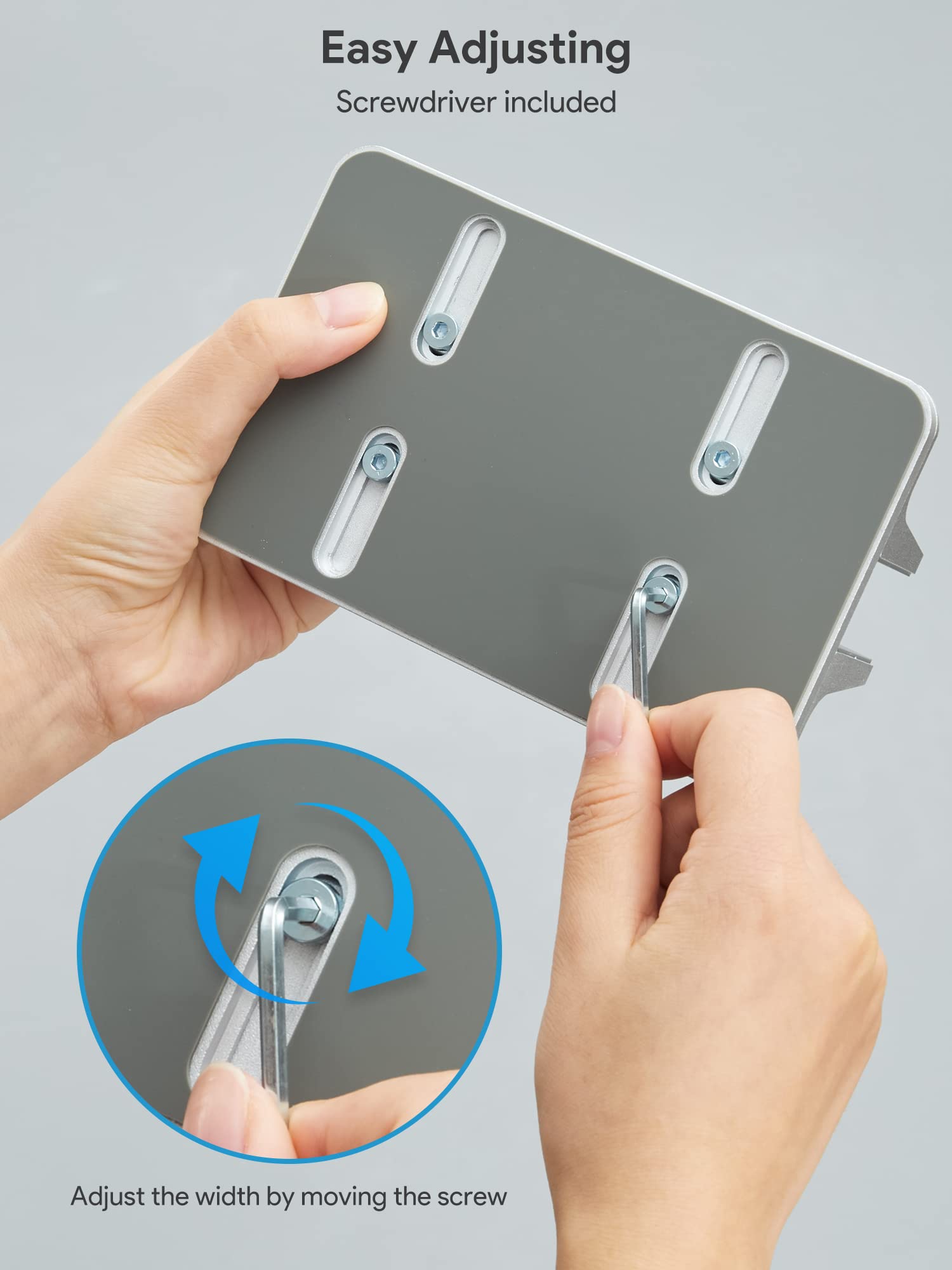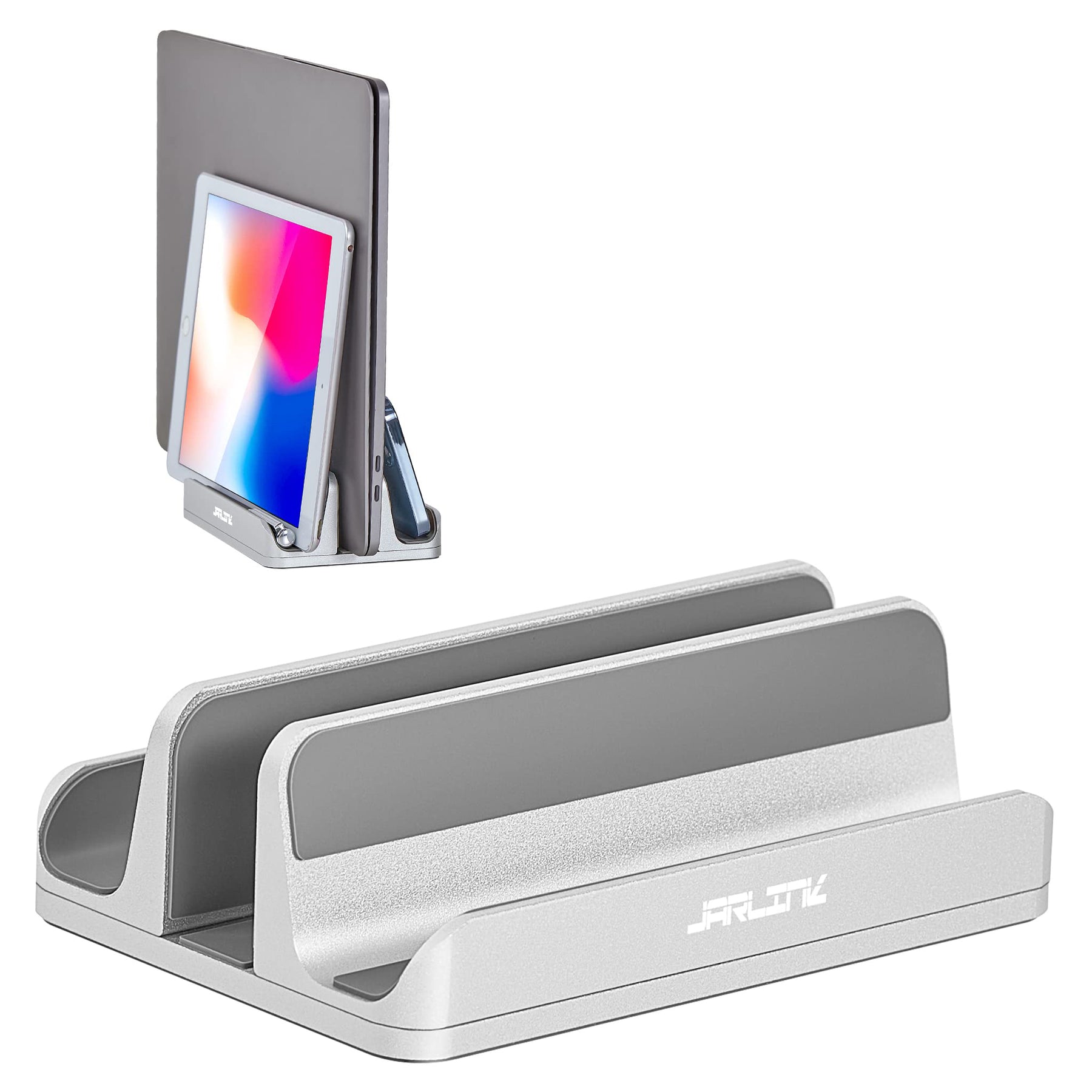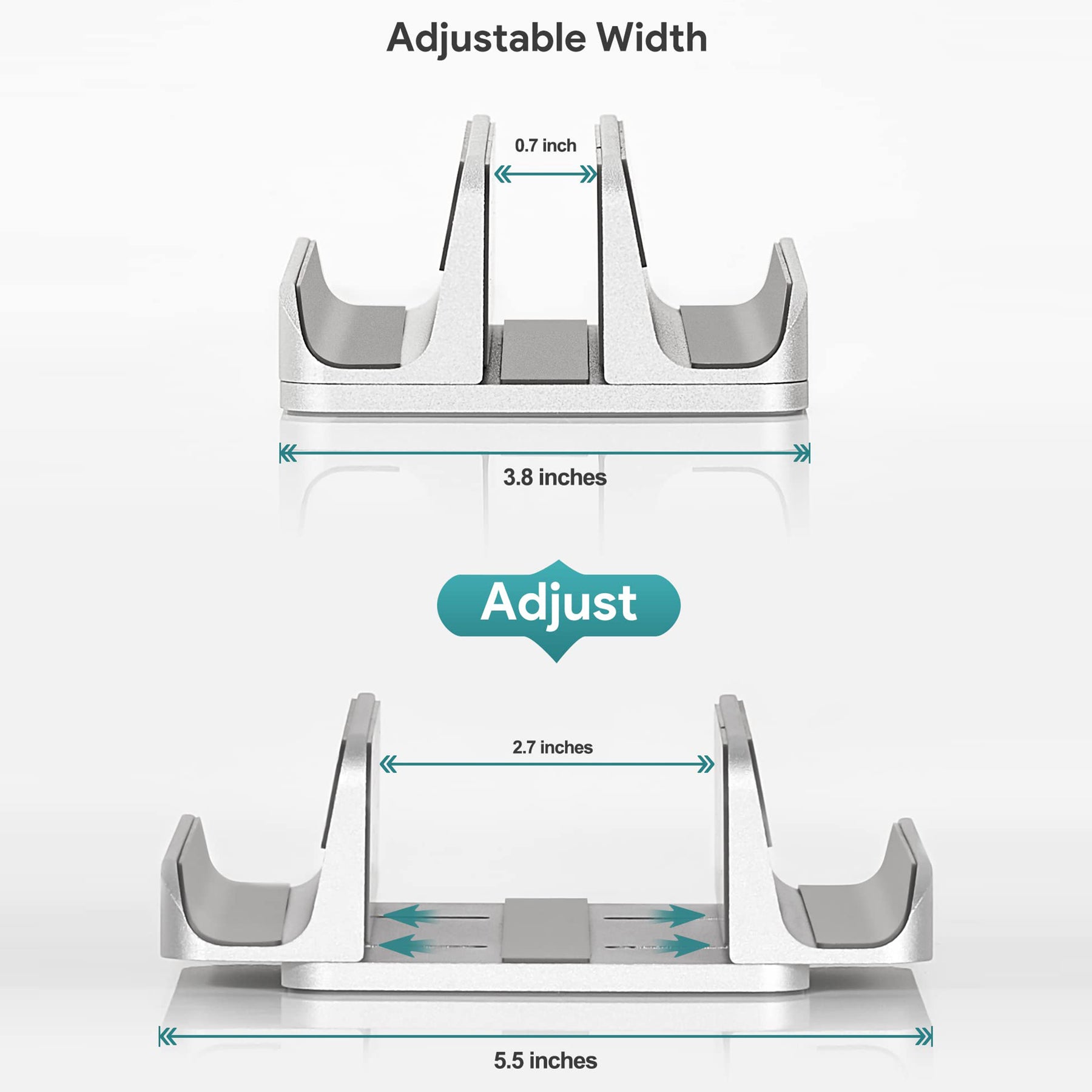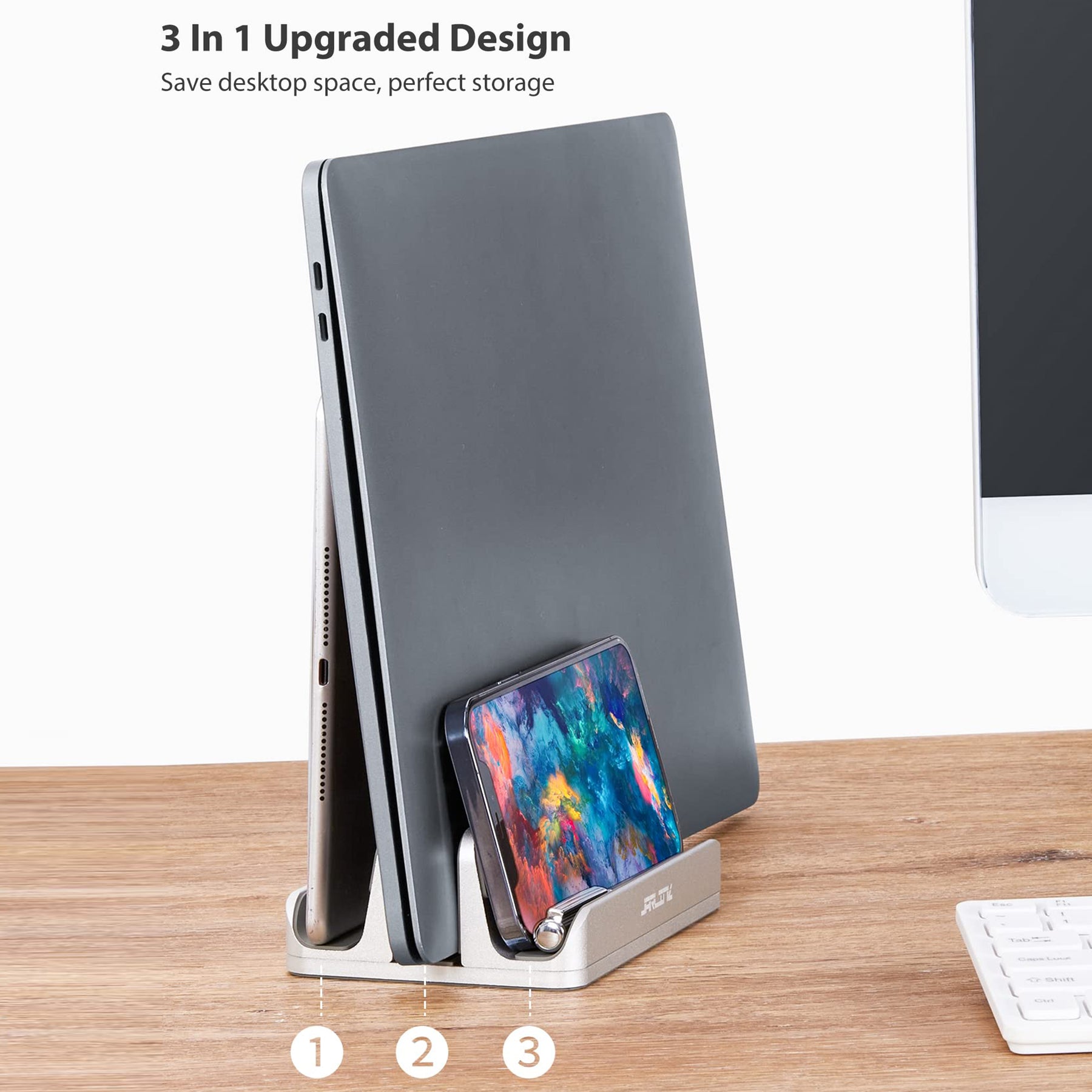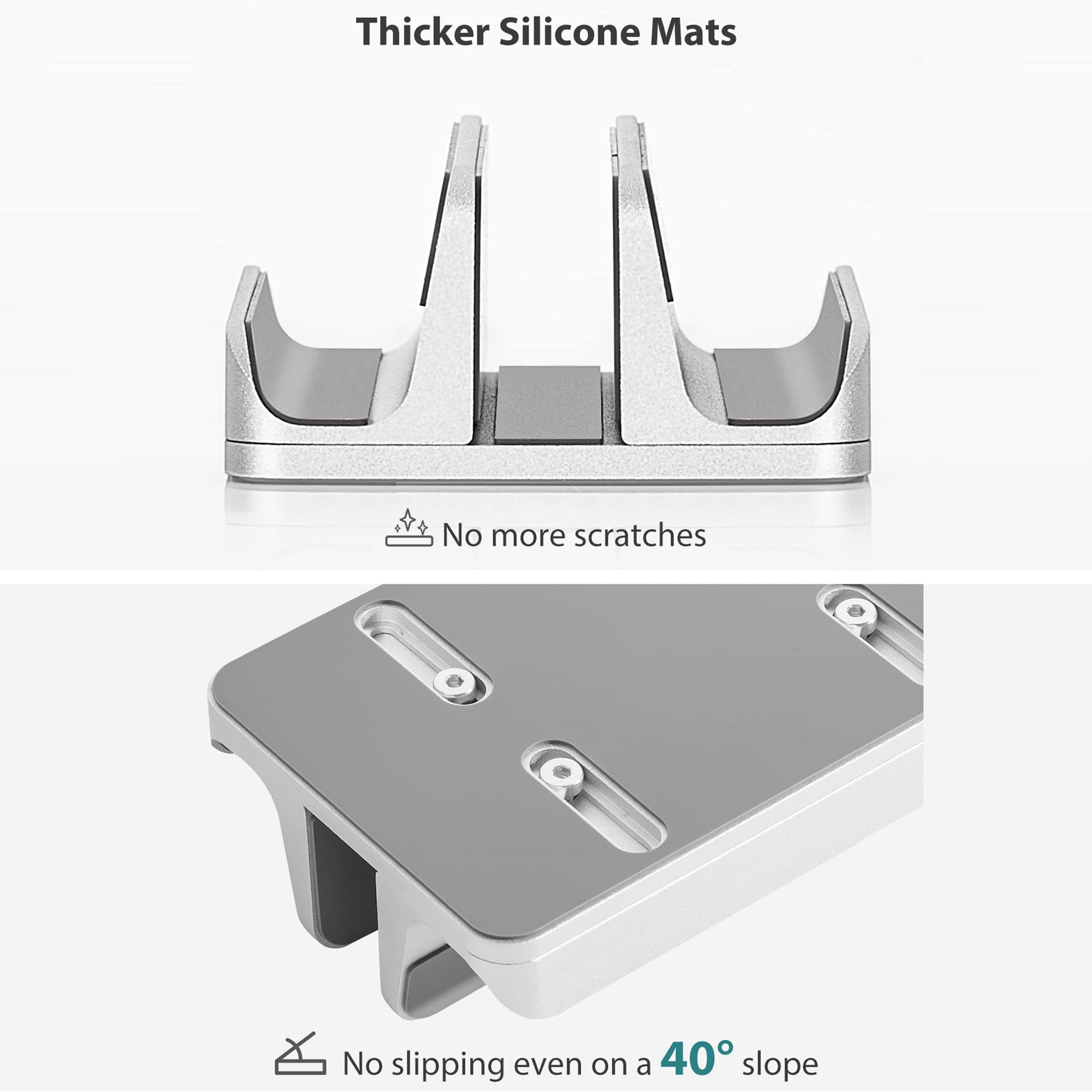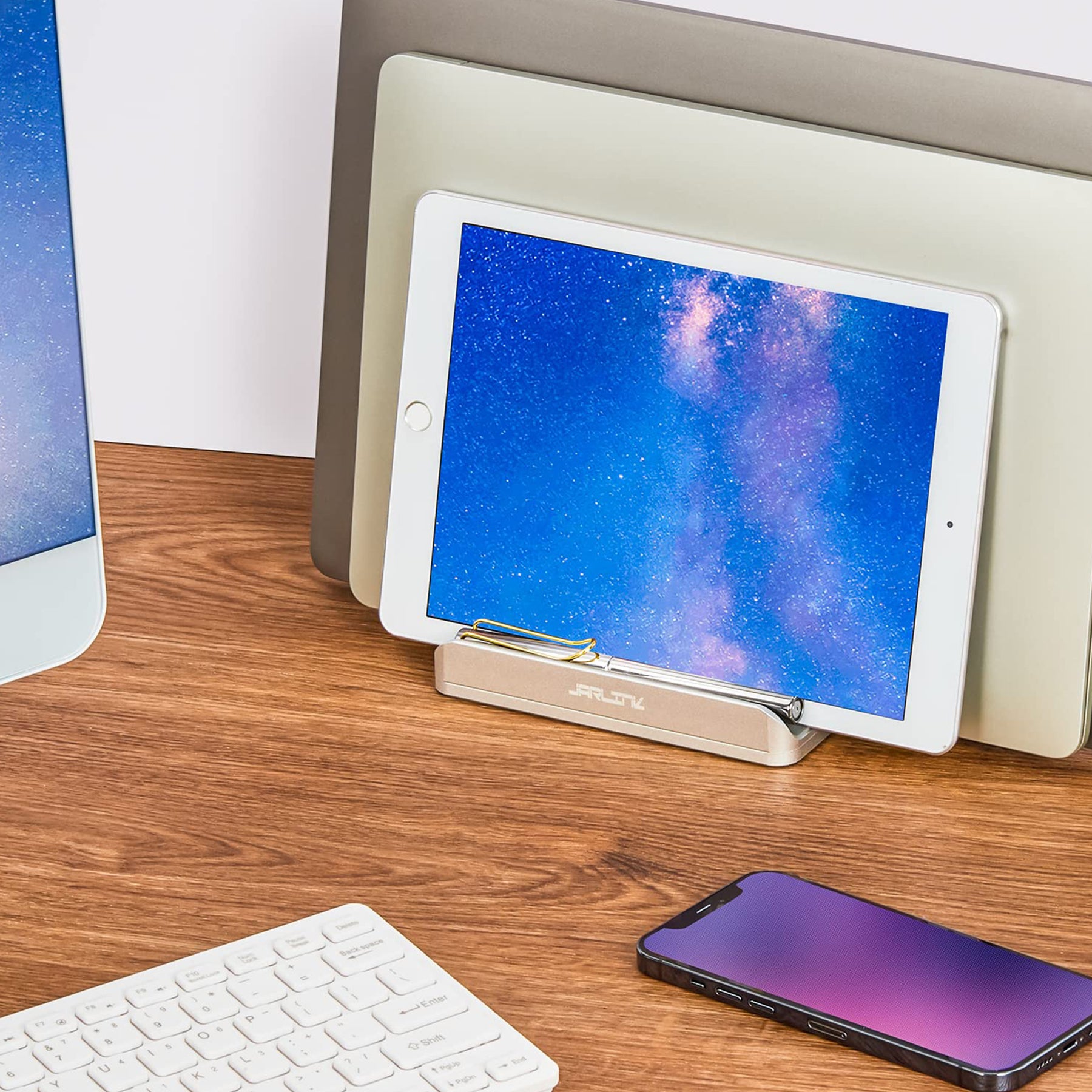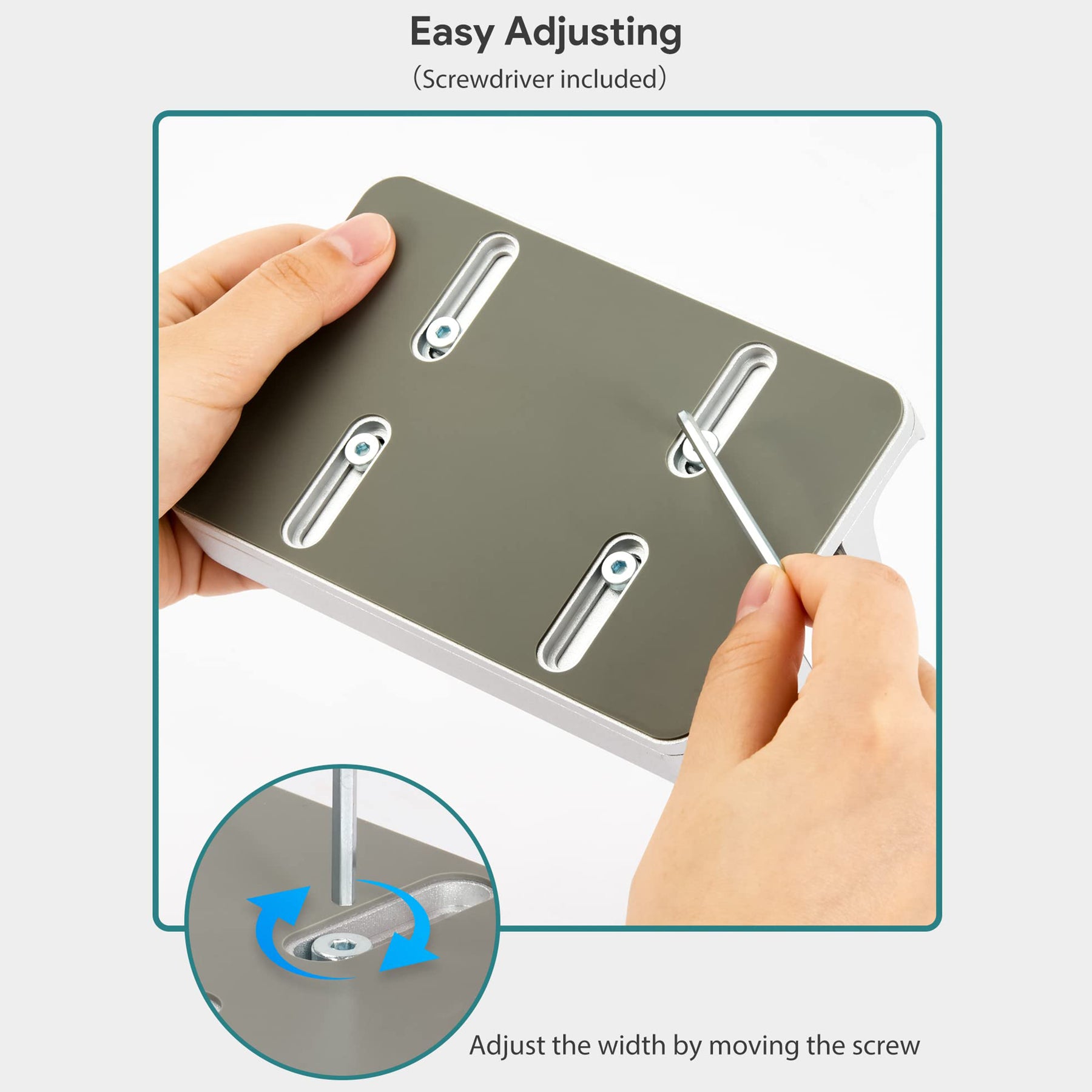 JARLINK 3-in-1 Design Vertical Laptop Stand Holder, Aluminum Laptop Stand for Desk with Adjustable Dock, Space-Saving Organizer for All MacBook, Surface, Samsung, HP, Dell, Chrome Book
New 1-in-2 Design: The upgraded laptop holders 1-in-2 design allows you to place more devices. At the same time, the laptop rack was made of Anodized aluminum which is scratch-resistant and durable.

Adjustable Size: Adjustable for laptop width with thickness from 0.7in/18mm to 2.7in/68mm, you could adjust the screw to tighten the closed laptop stand down to a suitable size.

Non-Slip and Stable: We made non-slip silicone mats to cover the inside of the desk laptop stand that ensure your laptop won't wobble or slip.

Space Saver: Take full use of the vertical space to place devices that make your desk clean and organized. The aluminum laptop dock stand even can hold the laptop or iPad to help you with multiscreen.

Wide Compatibility: Compatible with Apple MacBook Pro/Air iPad, Microsoft Surface, Chromebook, Notebooks, Dell Samsung Acer Sony Asus XPS and HP ENVY Series and Phone.
Worldwide free shipping We use DHL Express for worldwide shipping. Delivery time is usually 2-4 working days. NB: For Countries outside EU buying items ex. VAT, be aware you have to pay import taxes according to the laws of that specific country. In case of returns we are not able to return any duties or taxes, as this is paid to and handled directly between you (the customer) and your country. Return policy If you want to change a product into another size, color etc, please contact us so we are able to reserve the new item in our stock immediately. You are always entitled to an exchange or refund within 30 days after you have received your package, as long as the item has not been used. All original packaging, price labels etc. shall be returned with the product without having been tampered with.
We have linked to Amazon.com. Just click the button "Buy it on Amazon", and then place the order on Amazon.
Please contact customer support at support@ijarlink.com.
You can send email to our email address support@ijarlink.com. Or you can contact us on our official Facebook and Instagram.